Every year, we celebrate all of our volunteers with the TCV Hero Awards and turn the spotlight on a chosen few who are nominated as winners.
We love to use this opportunity to showcase what TCV volunteers achieve: for their own health and wellbeing or learning and skills, and for their community and the environment.
2020 – a virtual ceremony
This year, we streamlined the awards to focus on our one Volunteer of the Year. The award recognised the ongoing dedication of TCV volunteers, plus the amazing work being undertaken throughout the ongoing COVID-19 pandemic.
Our volunteers cared for others during this difficult time or they may have focused on their own health and their family's – and they all deserve the Hero title.
We heard stories of volunteers helping their local community with food deliveries or cheering up children in their neighbouring streets during lockdown. We were also impressed by the volunteers who took the lead upon return to volunteering with getting sites back up and running and ensuring the sessions are COVID-secure.
We weren't able to hold the ceremony that we usually do, so we took the event online. Thanks to players, the award was supported and revealed by People's Postcode Lottery.
2020 winners
The winner of the 2020 People's Postcode Lottery Volunteer of the Year Award was Carol Springgay, an inspirational volunteer with the TCV Adur & Worthing team.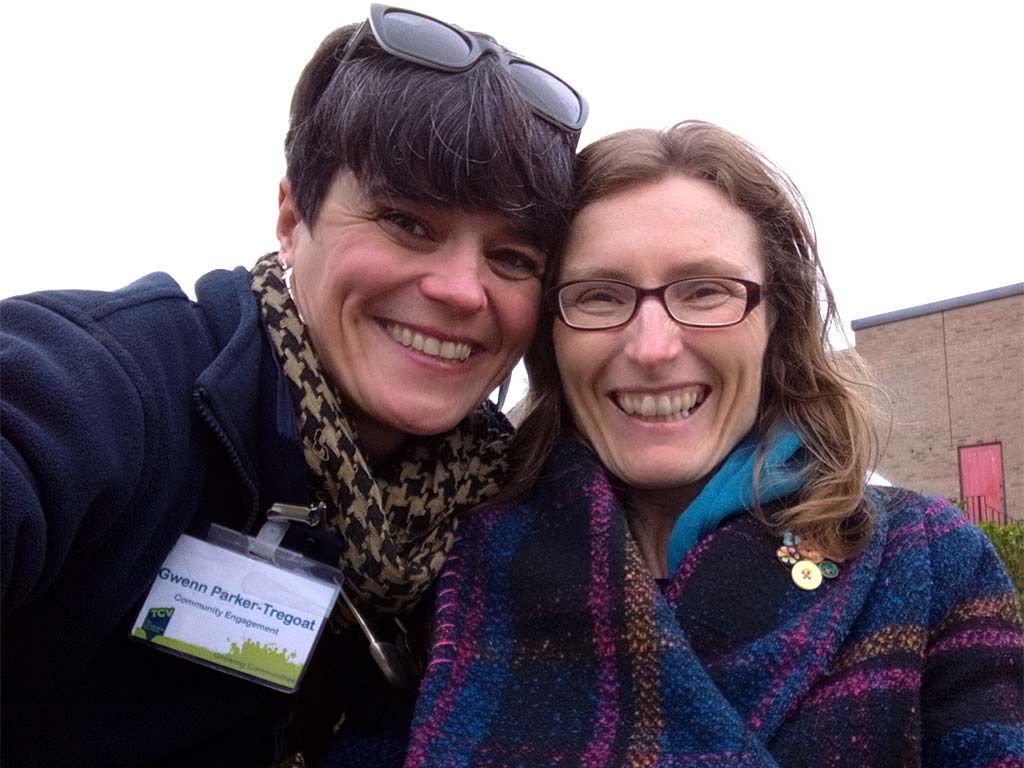 Find out why Carol was nominated and chosen by People's Postcode Lottery as this year's winner.
For me it's crystal clear that there is an urgent need for us to make the most out of every bit of urban green space and there is so much more potential for us to all to collaborate to achieve positive impactful change to benefit communities and the planet, whether its planting more trees, wildflowers or greening the grey by establishing community gardens. I look forward to being an active part of this movement.

Carol Springgay – People's Postcode Lottery Volunteer of the Year Award winner
Our very worthy runner up was Morag Scargill, who created projects that allowed some of the most vulnerable people in her local area get involved in activities at Countess of Chester Country Park.
All volunteers are heroes!
At The Conservation Volunteers, we're grateful for each person who comes out, rain or shine, to their local green space to help improve or maintain it.
We're grateful for those who support others in their group, perhaps with practical tasks, to teach someone something new, or to just sit with a cup of tea and talk with each other to alleviate their anxiety.
Our volunteers feel connected to their community and want to see local people benefit from their conservation efforts. They care for the environment and know that their spare hours spent planting trees or creating homes for wildlife will benefit us all.
Next time?
Next time, we'll see another group of volunteers and employees and their hard work be celebrated. How can you get involved?