Every year, we celebrate all of our volunteers with the TCV Hero Awards and turn the spotlight on a chosen few who are nominated as winners.
We love to use this opportunity to showcase what TCV volunteers achieve: for their own health and wellbeing or learning and skills, and for their community and the environment.
2021 – a week of online celebrations!
This year, our TCV Hero Award winners were celebrated by teams across the UK and on TCV's social media channels. Individual videos showcased the achievements of our winners, which we hope will inspire more people to join in and feel good. Watch them here.
Read on to find out why each winner was nominated and click each photo to view their celebratory winner's video.
People's Postcode Lottery Volunteer of the Year
Joey Parkinson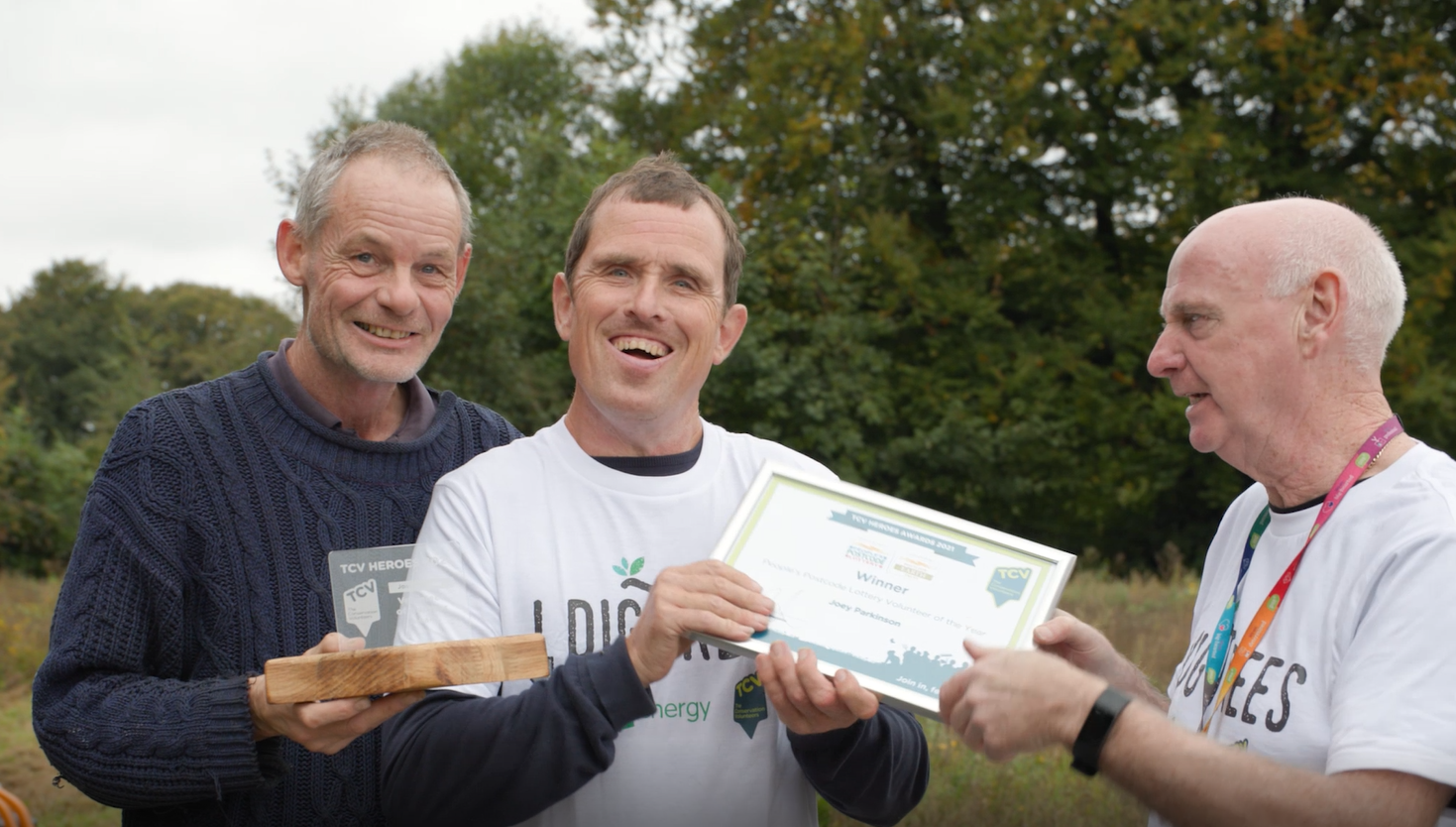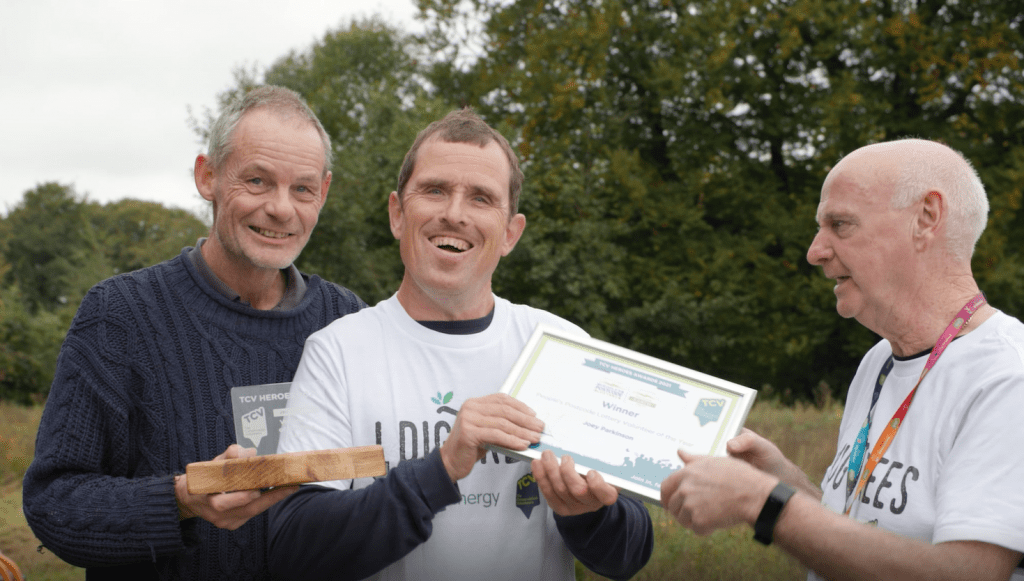 "Joey is a long standing volunteer with TCV in Merseyside. Joey has learning difficulties and is supported in his activities – he gets involved with a wide range of activities but particularly likes using loppers. During the Covid lockdown, Joey was at a loss and suffered with his mental wellbeing. On returning to volunteering, Joey was withdrawn and had mood swings. Now Joey is more like himself, his smile has returned and his motivation is improving. Coming back out volunteering was a challenge for Joey, which I feel he has done very well and is why I nominated him for this award."
"One of the things Joey gets by coming out with us a volunteer is a sense of comradeship. He likes to have a laugh and banter and he gets a sense of belonging somewhere. And he does belong with us." Eric Joinson, Project Officer
Outdoors & Active Award winners
Florence Murray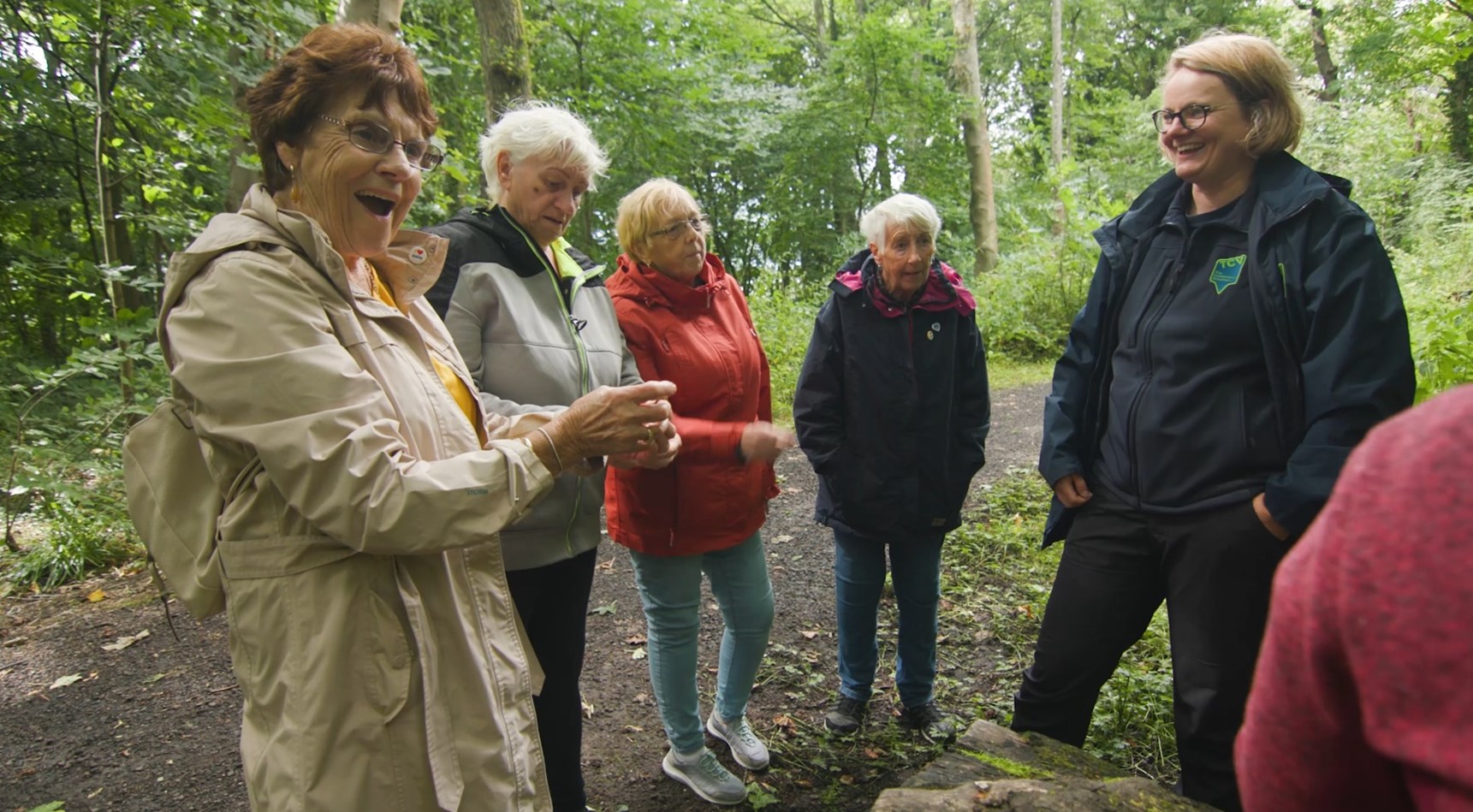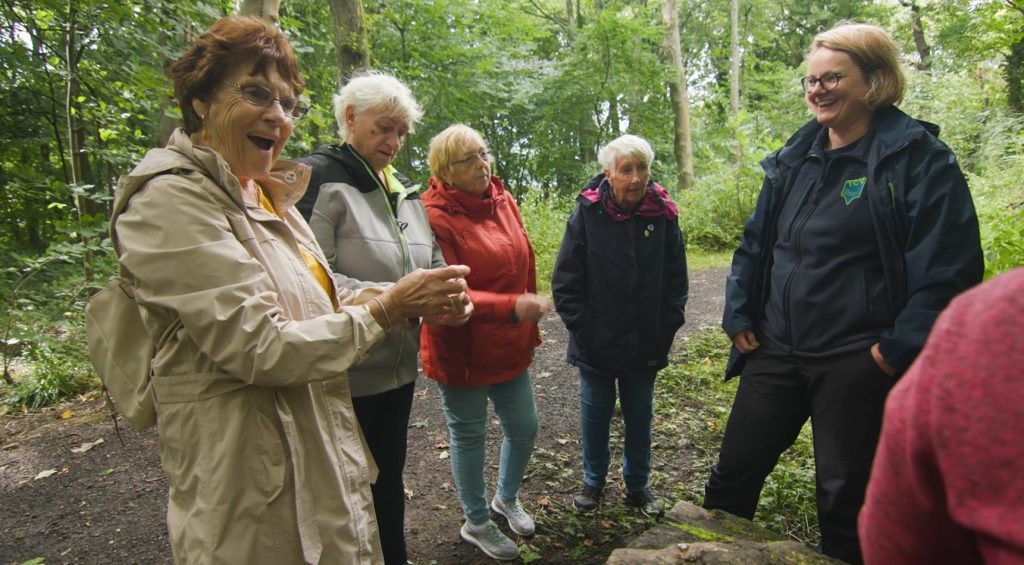 "Florence joined the TCV Castlepark Health Walking Group in October 2019 and has attended 46 walks during this time. She is an integral part of the group, encouraging others to join the group, making new participants feel welcome and treats everyone with respect and empathy. She finds the personal benefit in the regular walks as it provides an opportunity to socialise, maintain health and explore the local community. As Florence has been a local resident of the Castlepark area for many years, she can provide other attendees with a wealth of historical knowledge and she plays an integral part in supporting the community being a committee member for 30 years in one of the groups based at the Castlepark Community Centre. I feel she is worthy of this award as she is dedicated and a fantastic example of community spirit and promoting well-being through engagement." Lindsay Twilley, TCV Senior Project Officer
Donaghcloney Community Garden Group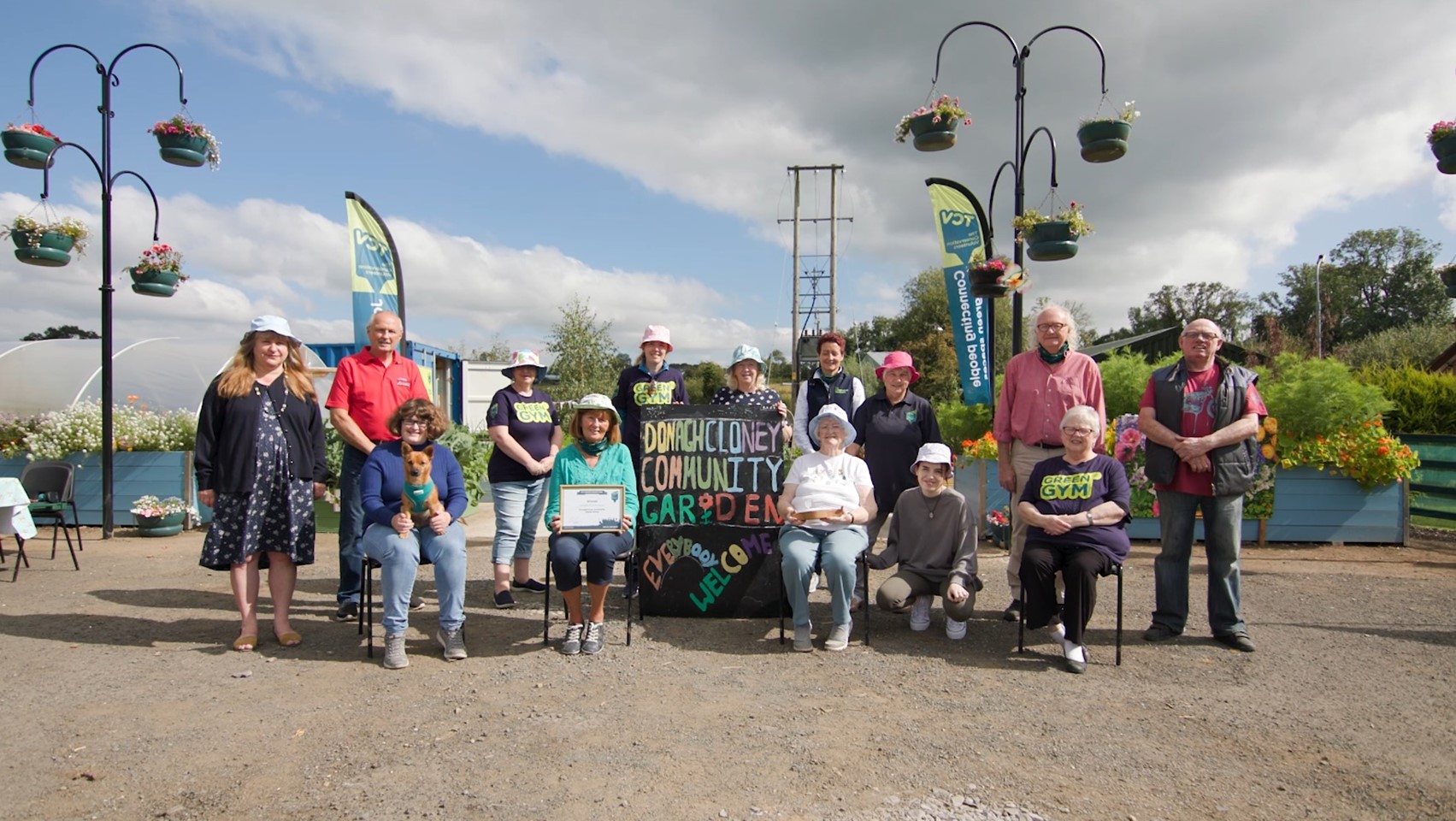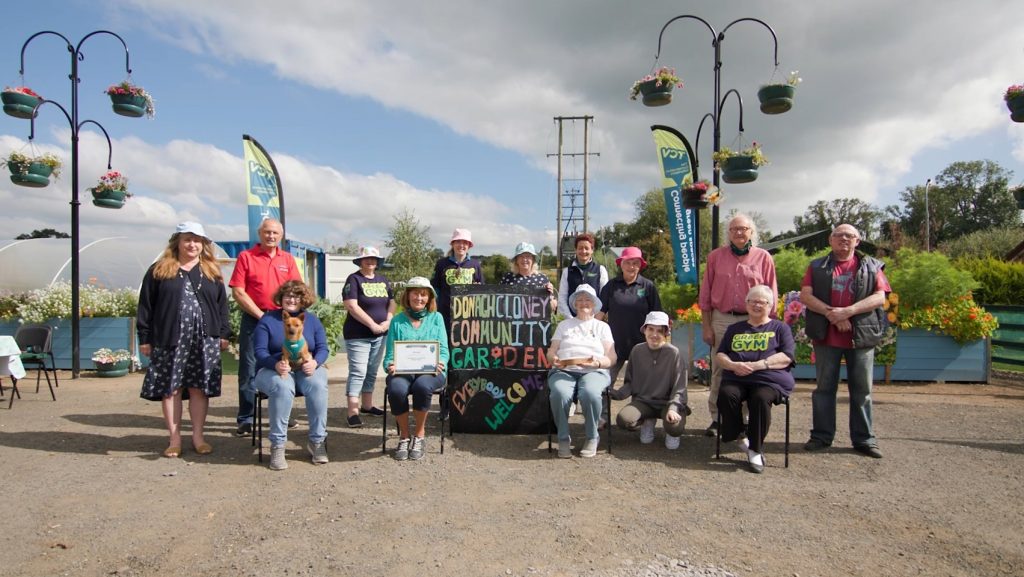 "Donaghcloney Community Gardeners (DCG) have a strong motivation and drive to enhance their local green space and make it as accessible to everyone as possible for health and well-being benefits. Starting with just 5 volunteers the DCGs have built their project to connect over 20 local volunteers on a weekly basis at the garden, as well as offering indirect support to their wider community. They have developed a community garden with a polytunnel, raised beds, fruit orchard, colourful flower displays and seating area for relaxation. I am delighted to nominate this group for a Green Hero award, it is an honour and delight to see the pride they take in making meaningful connections to everyone to promote community health and well-being, especially during the challenges of covid pandemic." Dianne Keys, TCV Operations Leader
Chris Thomas and Margaret Lister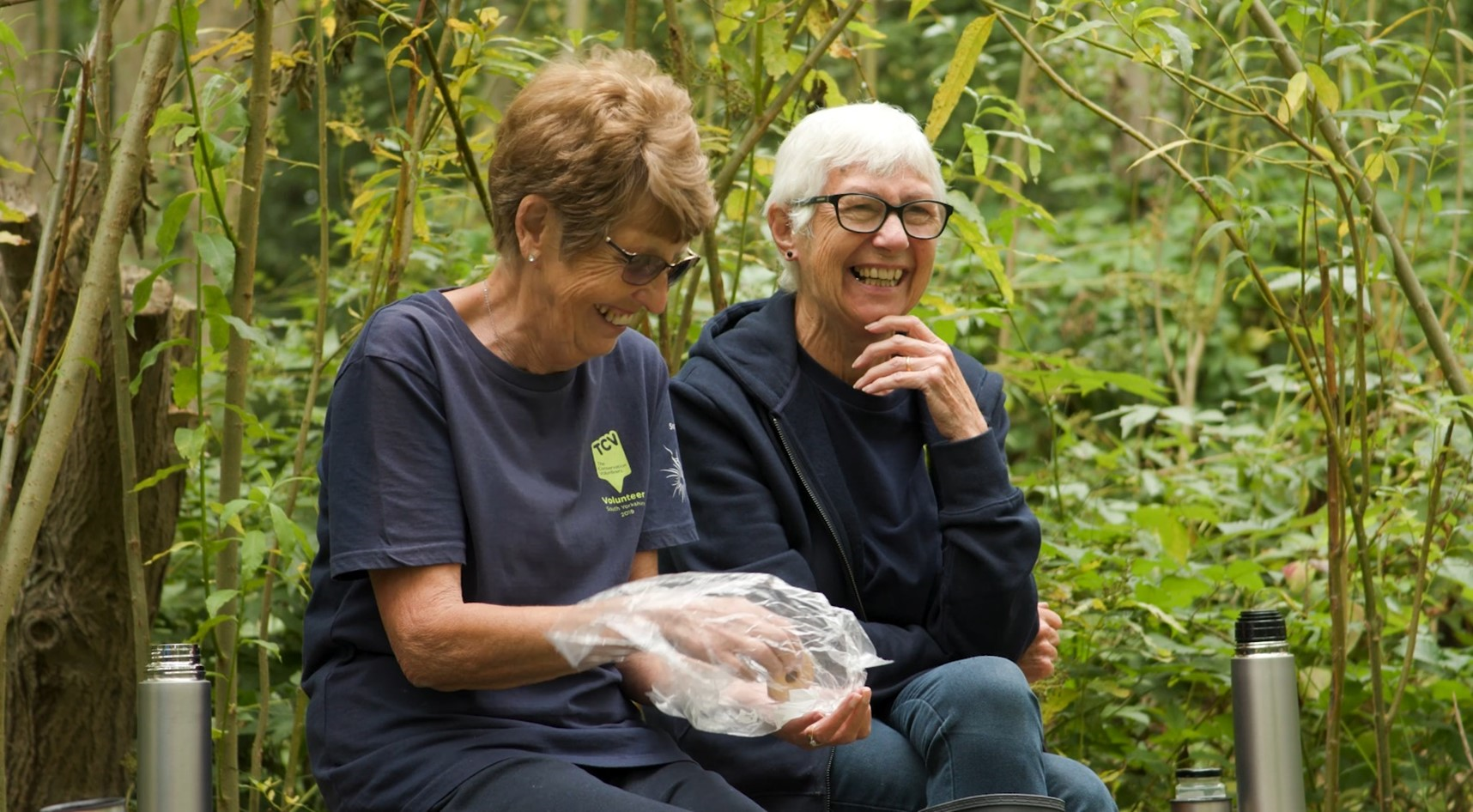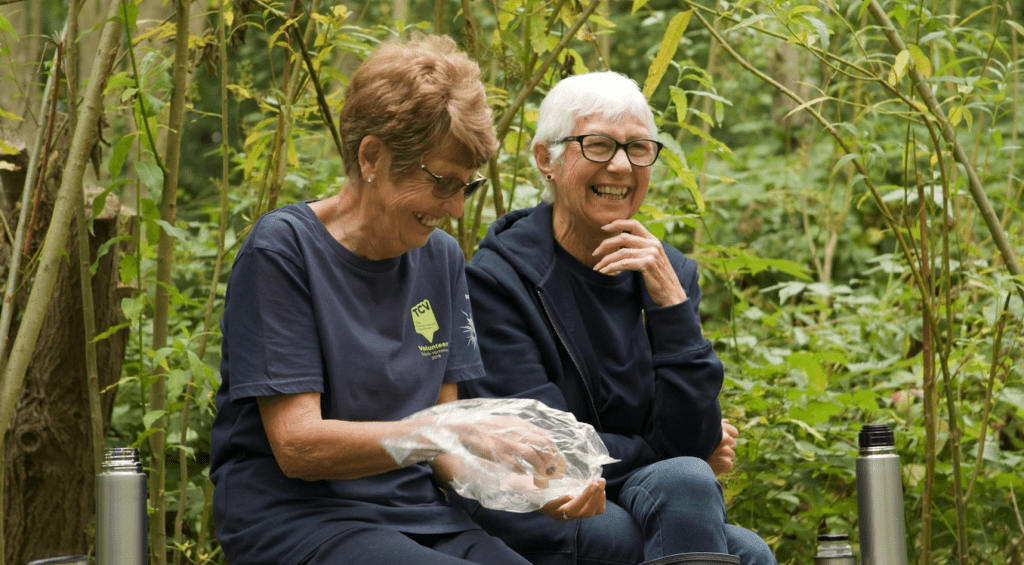 Chris and Margaret have been volunteers at Kiveton Community Woodland TCV in South Yorkshire for a decade. They are the most dedicated and passionate individuals – championing their community green space and taking great pride in how it has developed over the years. It is now an amazing place for local families and wildlife – largely thanks to their continuous commitment and hard work as part of the Green Gym team. Both Chris and Margaret have faced considerable adversity over their volunteering journey – chronic ill health, caring for family with dementia, and both losing their husbands. Regardless, they always bring a positive spirit to the Green Gym group and continue to find immense pleasure in volunteering. Their enthusiasm is infectious! Social isolation hit hard during lockdown. Especially when Green Gym sessions were put on hold. What is so admirable about these two ladies is that they continued to visit the woodland every day – walking to maintain their physical fitness, chatting to combat feelings of isolation, and connecting with the public. Chris and Margaret have been instrumental in the community woodland's past, and it is clear that they care a great deal about its future." Hannah Darcel, TCV Senior Project Officer
Heart of the Community Award winner
Erica Welsh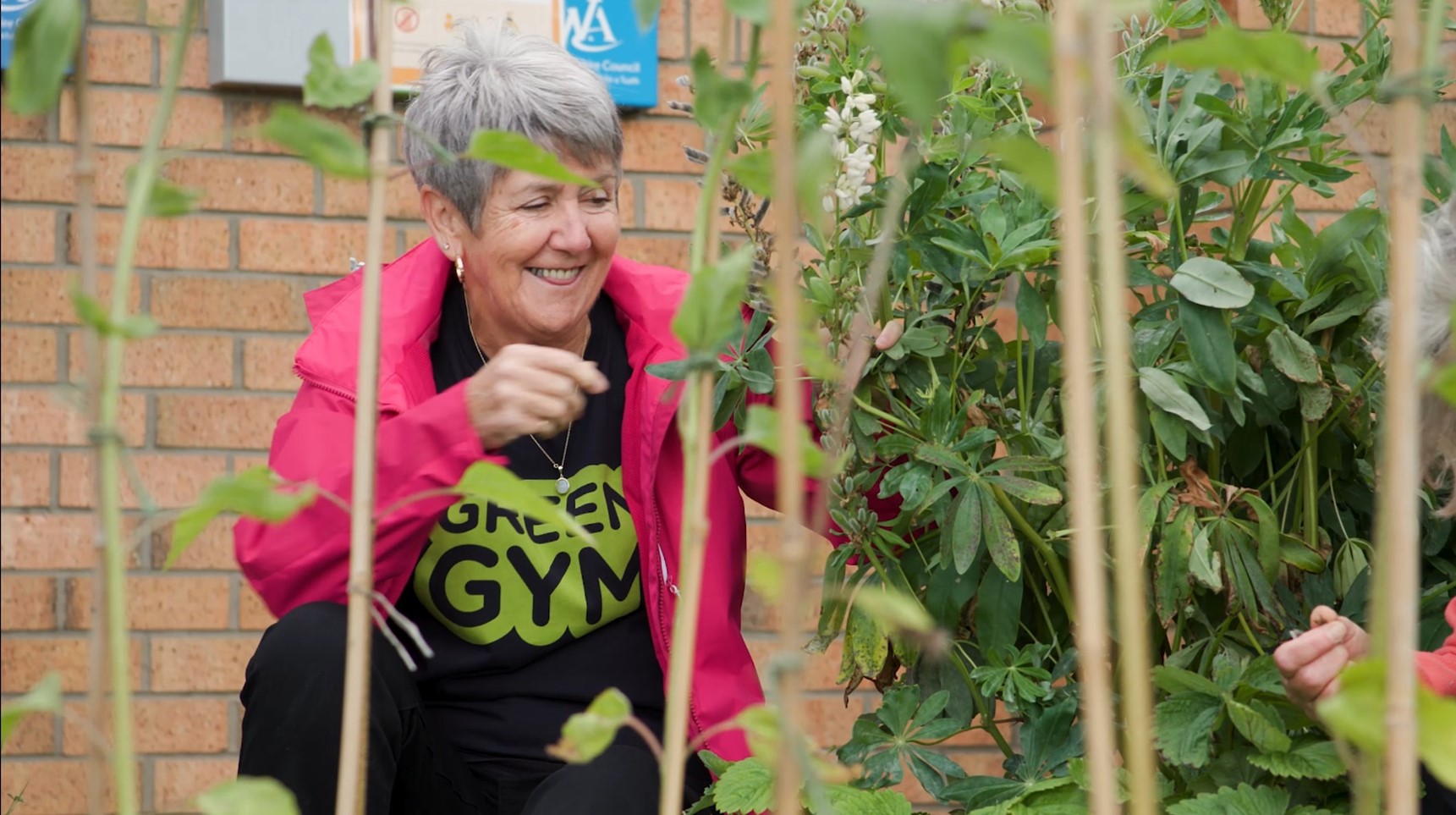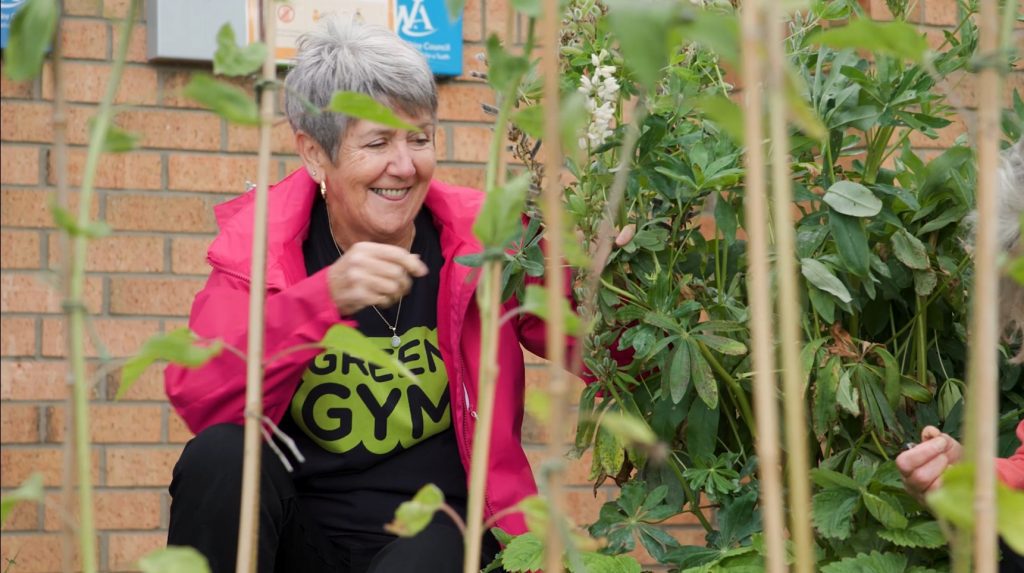 "Erica joined in December 2019 and has attended 33 Green Gym sessions with the Kilwinning Library Group. She has a strong interest in improving her local area of Kilwinning. She is an avid litter picker and will often whip out her foldable litter picker and bag whenever possible and her efforts are paying off with litter decreasing. She has found the the Green Gym sessions to be a great way to contribute to the community but also benefit from the purposeful activity, routine and social benefit. This has really been an integral component of her weekly activity. Erica is always willing to pop along between sessions to water the plants, feedback any updates and if we need to do extra sessions to maintain or react to anti-social actions, she is always willing to help and go that extra mile. She is a great asset to the group and benefits extensively from the opportunity." Lindsay Twilley, TCV Senior Project Officer
Green Hero Award winners
Hollybush Project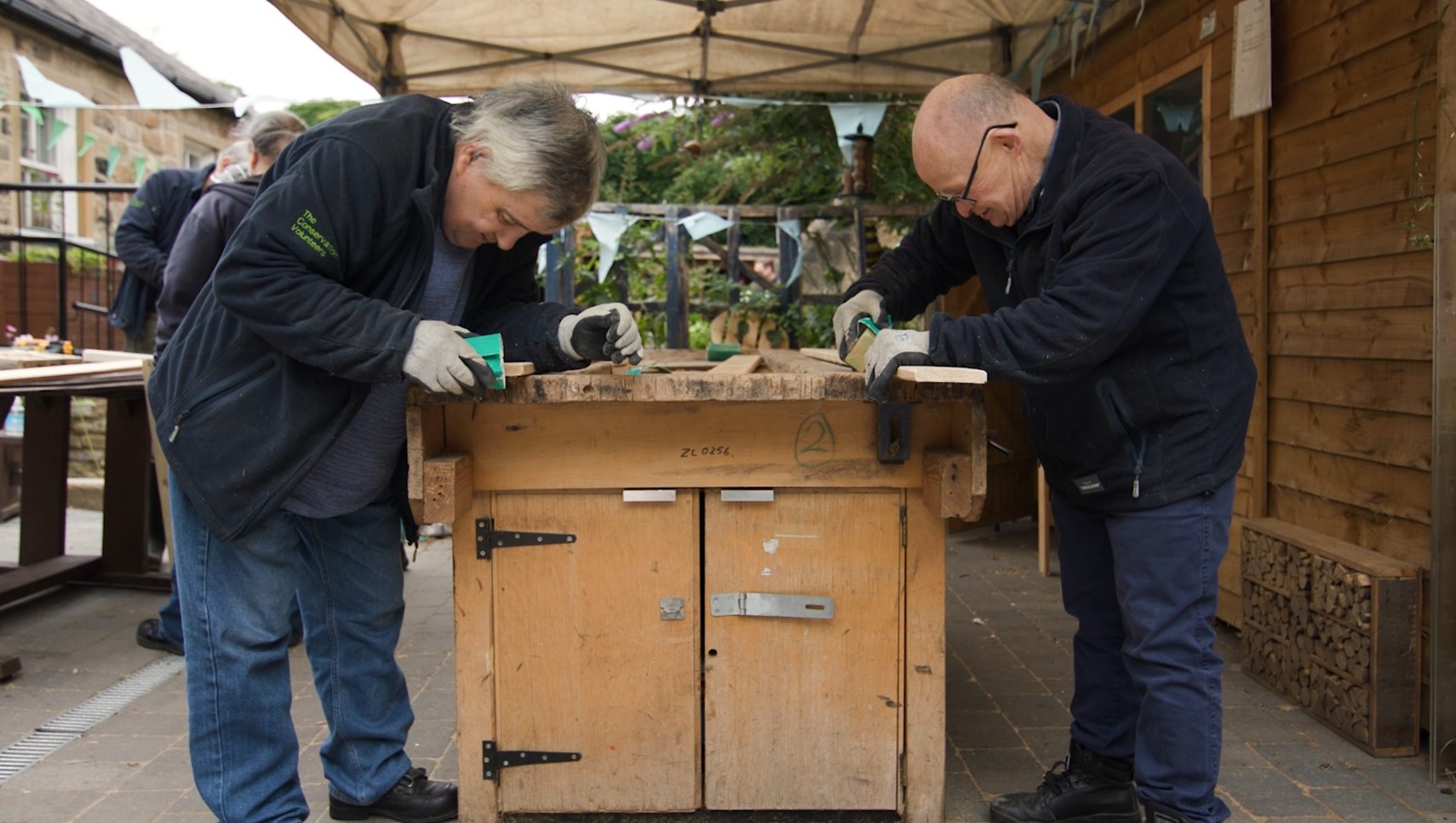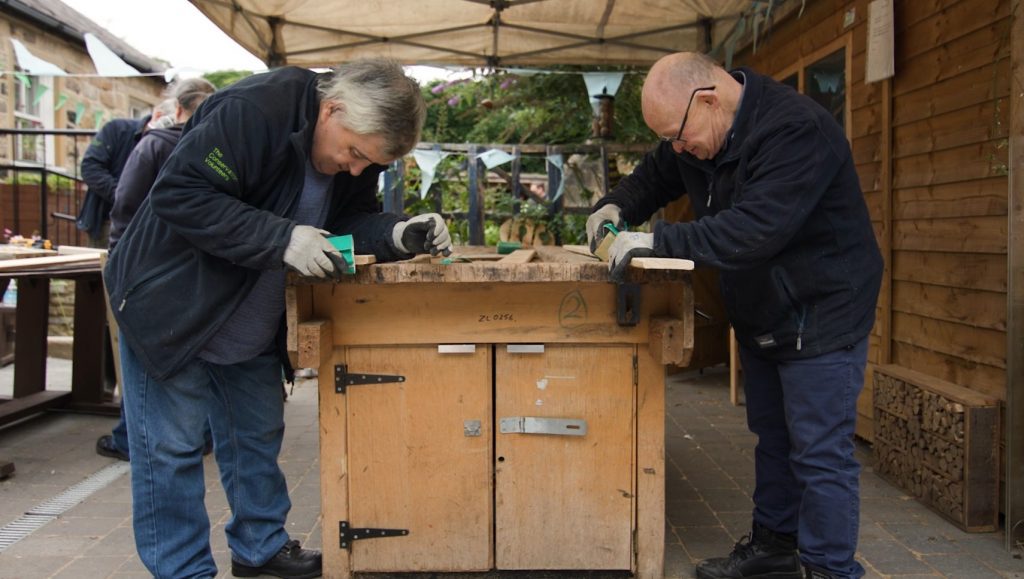 "More than ever this year, Hollybush Project members have made heroic efforts and a big difference around Hollybush Conservation Centre, which was not looking its best after a long lockdown and extensive building and hard landscaping work. Many adults with learning disabilities have been clinically vulnerable and have had limited opportunities to be out in nature since March 2020. Getting back out, rebuilding stamina, coping with social distancing measures and different routines have been very challenging. Despite this, and despite some very cold weather at times, they have shown exceptional energy and enthusiasm for being back at Hollybush, restoring their own overgrown growing spaces and tidying and making communal areas welcoming again. They have repaired and built raised beds and fencing, sanded and painted seating and signage, helped with the cafe re-fit, grown, and cared for flowers and vegetables to use on site and to sell at Hollybush's public event since lockdown." Jayne Learoyd, TCV Project Officer
Martin Essex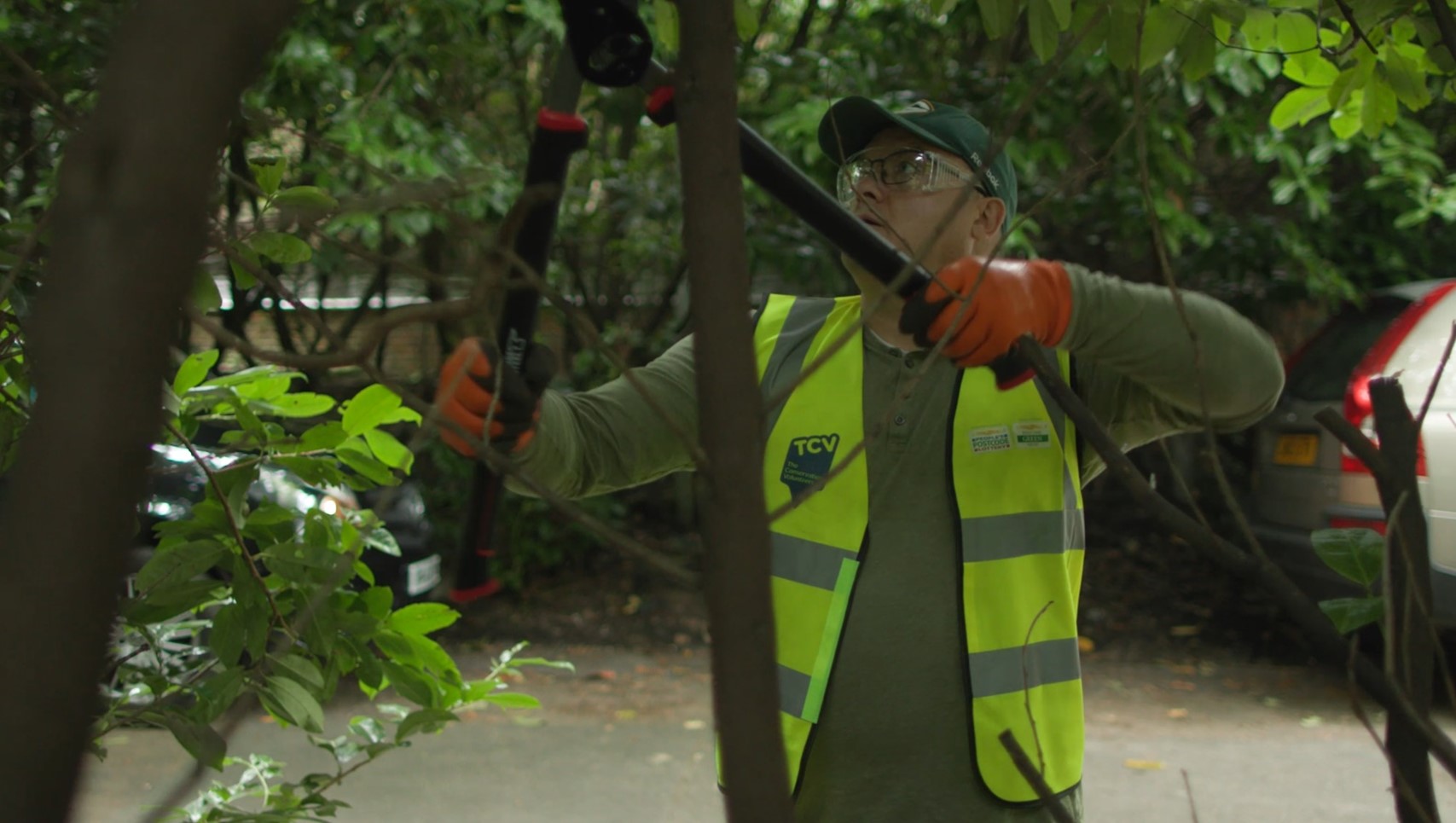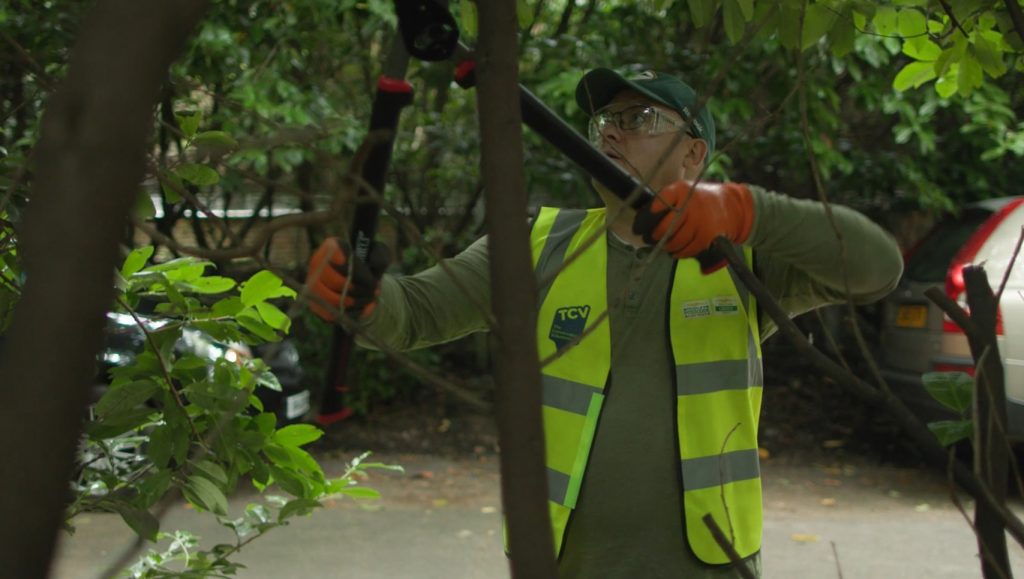 "Martin joined the Biodiversity Action Team West in April this year. He comes out twice a week to work with us outside. Despite his Chronic backpain and asthma he always gives 100% and he is a wonderful addition to my regular team. His humour and good nature is well perceived in the group. His most impressive skill is his persistence when it comes to heavy tasks. He got so muddy once to remove a log from a ditch that I think he is very happy to be in the thick of it. I can see how volunteering with us helps with his mental health and it must give him a great sense of achievement." Judith Ressler, TCV Senior Project Officer
Tree Nursery Volunteers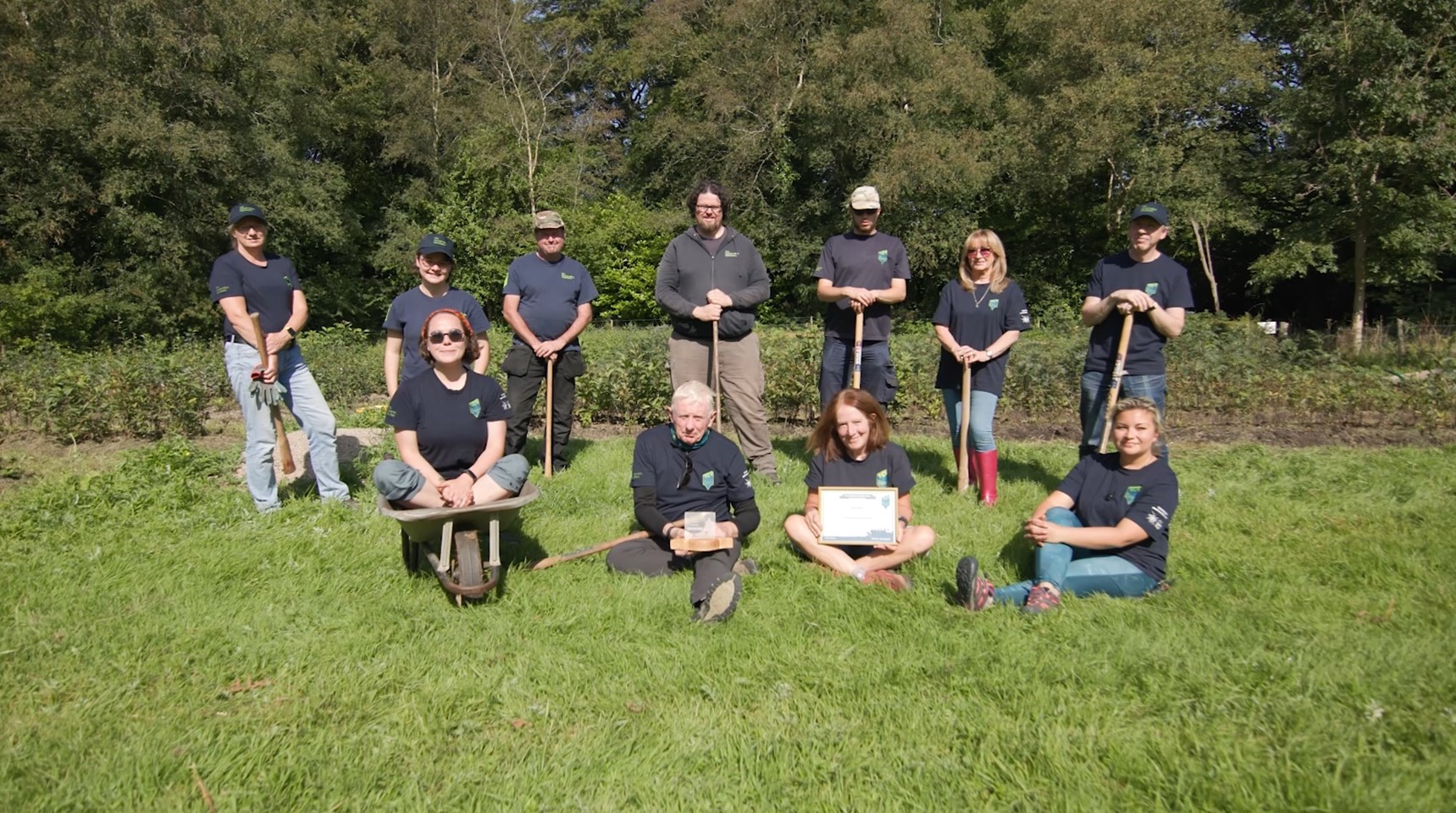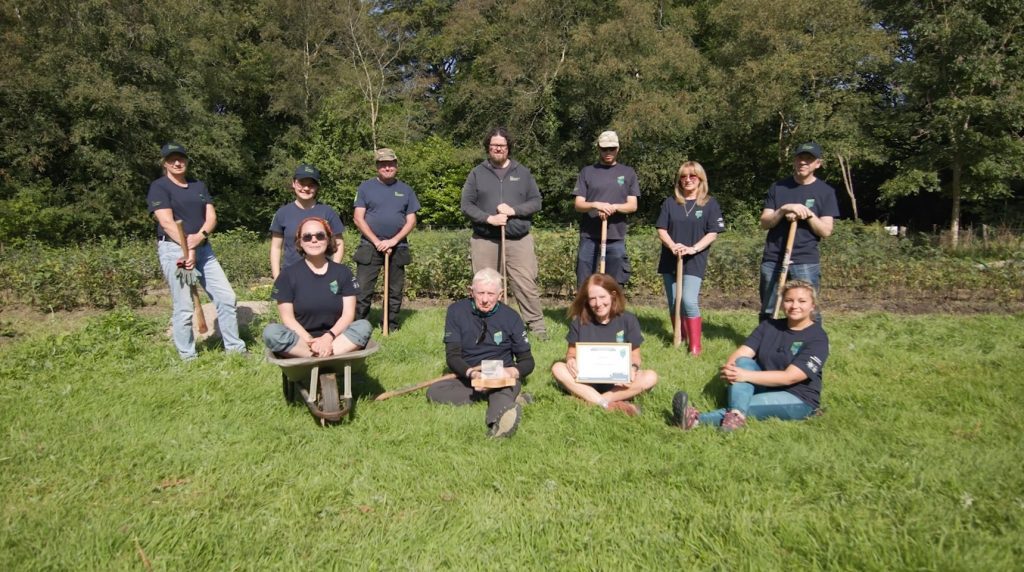 "The TCV Tree Nursery volunteers have undertaken the mammoth task of relocating the nursery to a totally new site during the global pandemic. Even with the break in volunteering they all returned and continued to work incredibly hard in exceptional circumstances, booking in to short slots once a week to keep the trees alive. They adapt fluidly to the constant changes between sites and regulations and have remained cheerful and optimistic throughout. They're a diverse bunch who are so welcoming to all who cross their paths from every walk of life. They have wowed our new partners at National Museums Northern Ireland already with what they have managed to achieve and will continue to do so as the build progresses. Our volunteers are adventurous, committed, community spirited, hardworking and the best craic. Not all heroes wear capes, some wear boots, raincoats and smiles! They will always be our Green Heroes!" Kausalya Gibson, TCV Team Leader
Biodiversity Action Team North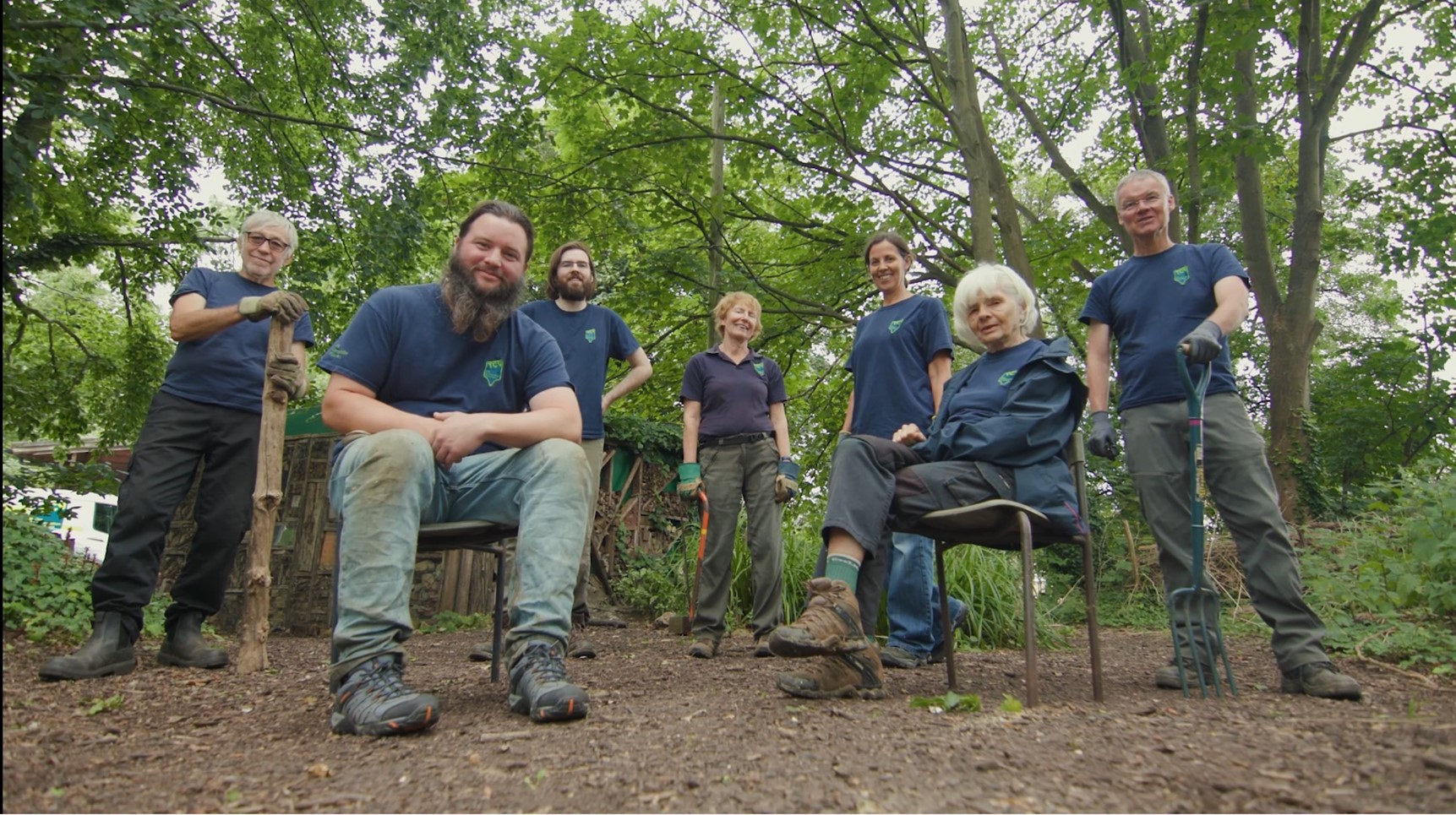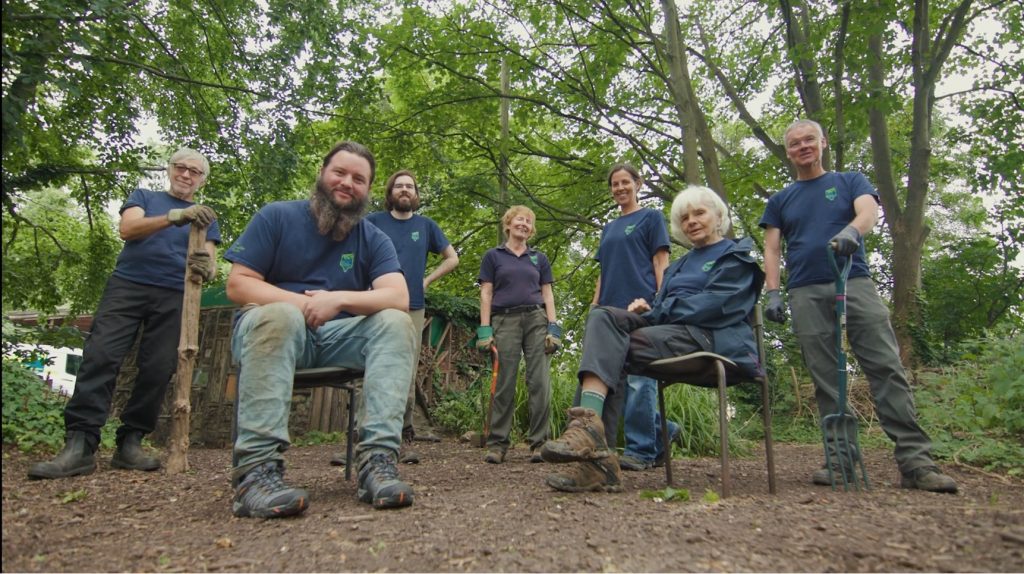 "There are not many things that make me leap out of bed at 6 on a Monday morning, all year round, but the Biodiversity Action Team (BAT) North do just that! Their dedication to North London's nature spaces is clear for all to see -€" they are incredibly hard working and committed, whatever the weather or the task. It really warms my heart to work with a group that has such a tight bond -€" different cultural backgrounds, different abilities, and ages from 18-80, all are immediately made to feel welcome and part of the team. Covid has been very challenging for them, with a number of the core members being part of high risk groups, but the way they have looked after each other, the community groups we support, and even me has been exemplary. Whenever I was struggling, a message seemed to pop up showcasing the wildlife they had spotted on their walks, or the habitat work they had carried out off their own backs at sites we support. There will be many worthy nominations, but BAT North truly are my Green Heroes, and inspire me every time we meet." Mat Pendergast, TCV Senior Project Officer
Danny Miller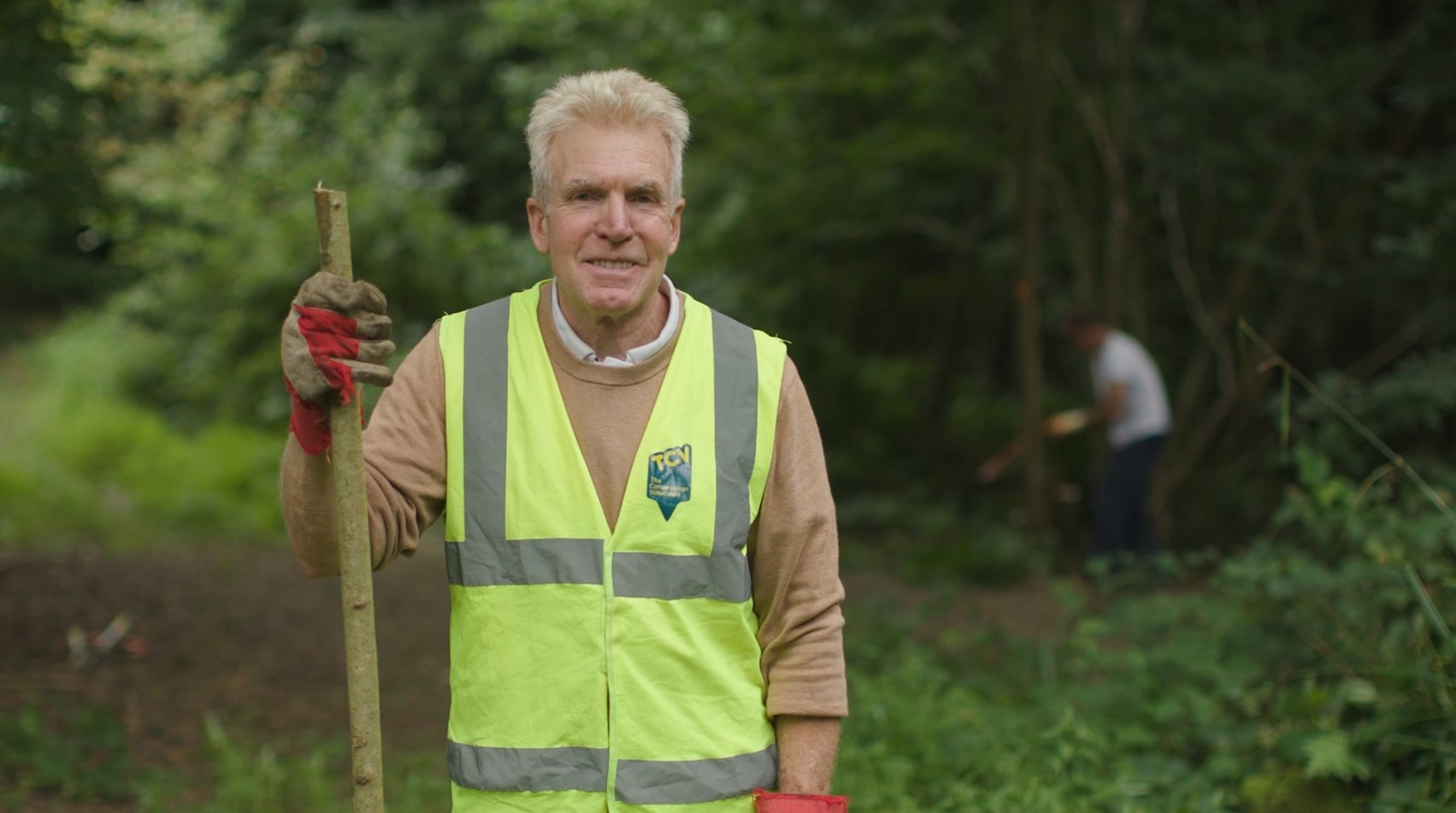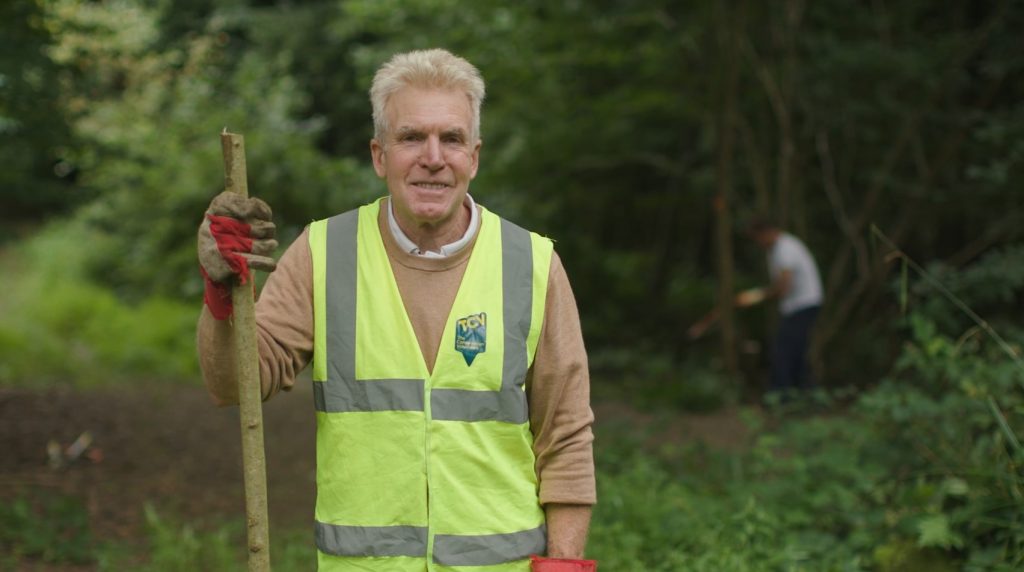 "Danny has been volunteering with TCV for almost 11 years now and has always been a committed and helpful member of the Hastings Biodiversity Team. When leading tasks as a Volunteer Officer he is always looking out for other volunteers and making sure that everyone is comfortable performing their task. His innovation and general engineering know-how as allowed us to take on more construction and heavier felling-based tasks with confidence over the years to a high standard. For example, chainsaw felling larger trees, which other members of the group are not qualified to do, to create leaky dams in areas with a limited natural supply of wood. He is invaluable when it comes to step/bench and fencing based tasks and can teach others on what is needed and how to do it, up-skilling other members of the team. This has contributed to the sustainability of the group and our good standing relationships with our wide variety of clients. Danny is a very well liked and core member of the Biodiversity Action Team and creates an inviting, friendly and social atmosphere for people to work in whilst ensure that tasks are completed so volunteers can be satisfied with the work they have done at the end of each session." Alex Vergara-Lansdell, Project Officer
Nigel Benson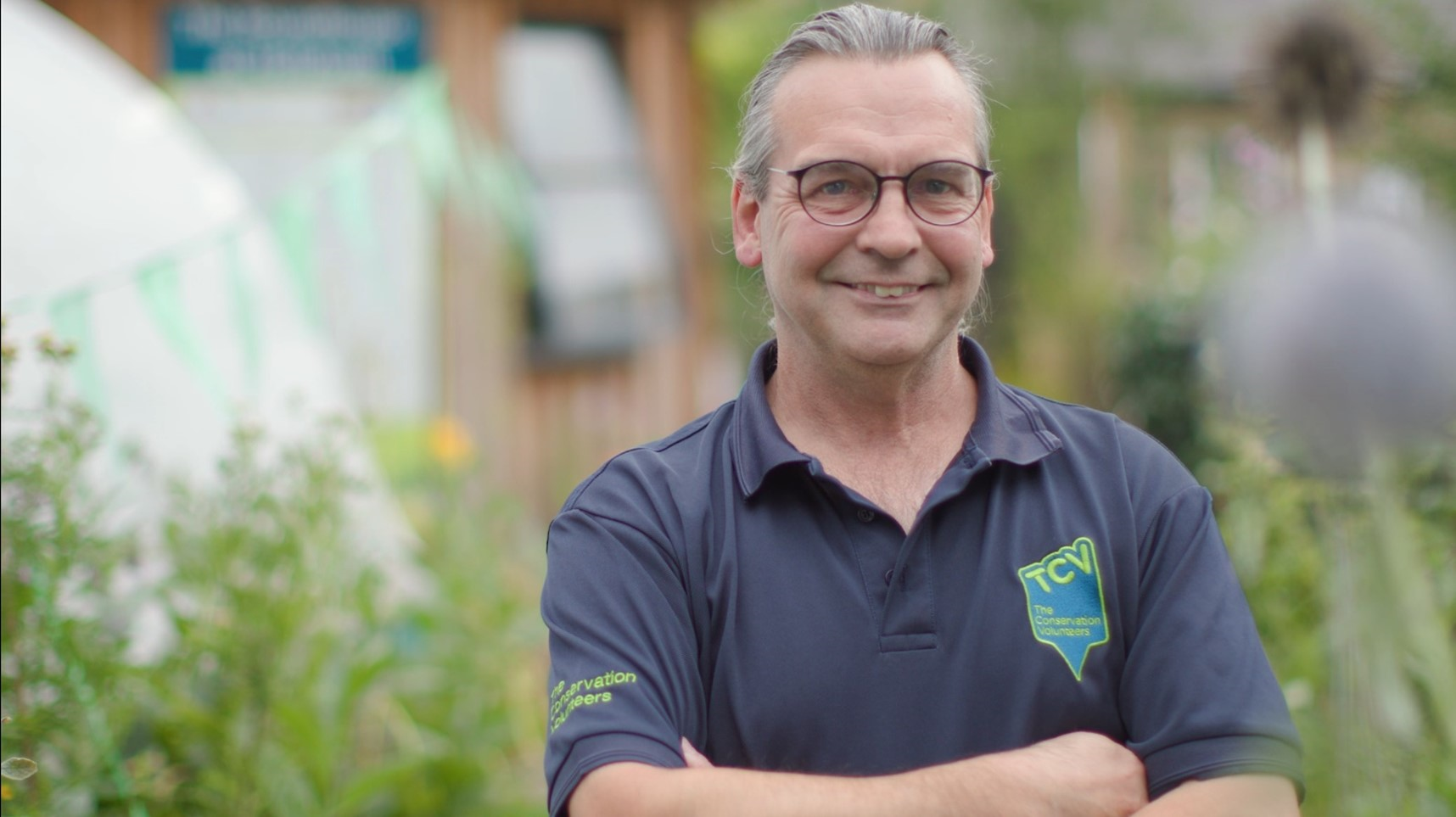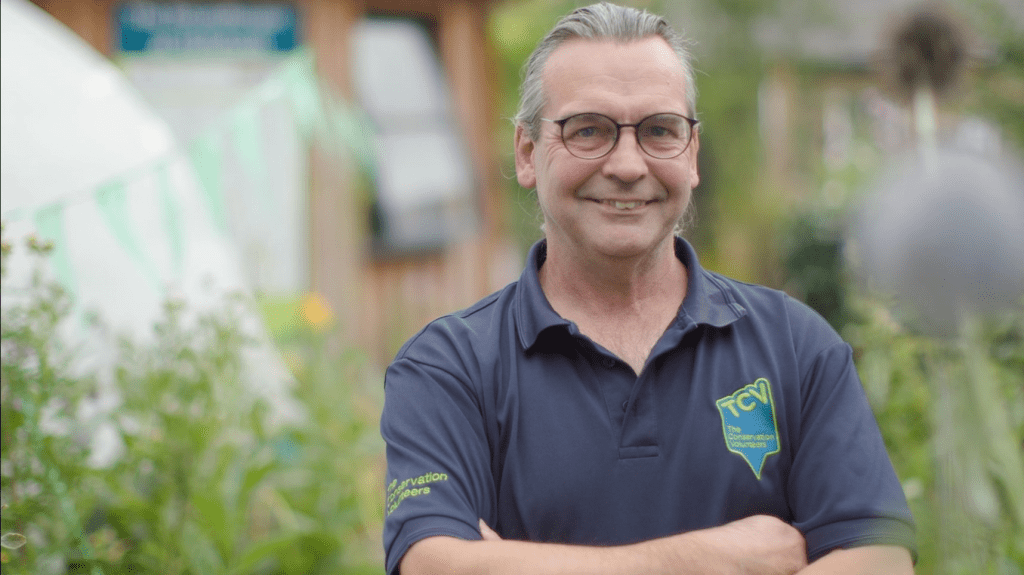 "Nigel came to us three years ago, looking for a new challenge after an unexpected change in employment status. Starting with participating in short courses, he soon became a regular volunteer with the midweek practical team, eventually becoming a Volunteer Officer, providing invaluable support to the project staff. During the Covid-19 pandemic, when midweek activities were suspended, Nigel refocussed his energy on making our Hollybush site more accessible and Covid-secure. He has transformed a neglected outdoor area into a gleaming green woodwork area. This once-neglected space is now used by many groups on site (children, whittlers, adults with additional needs, course participants), providing a secure and safe place to work socially distanced. Nigel now is the custodian of the space, checking it every day, whilst also continuing to support project staff now that our activities have restarted. Every TCV project needs a Nigel!" Col Powell, TCV Team Leader
People's Postcode Lottery Community Network Group of the Year
Friends of Stambourne Woods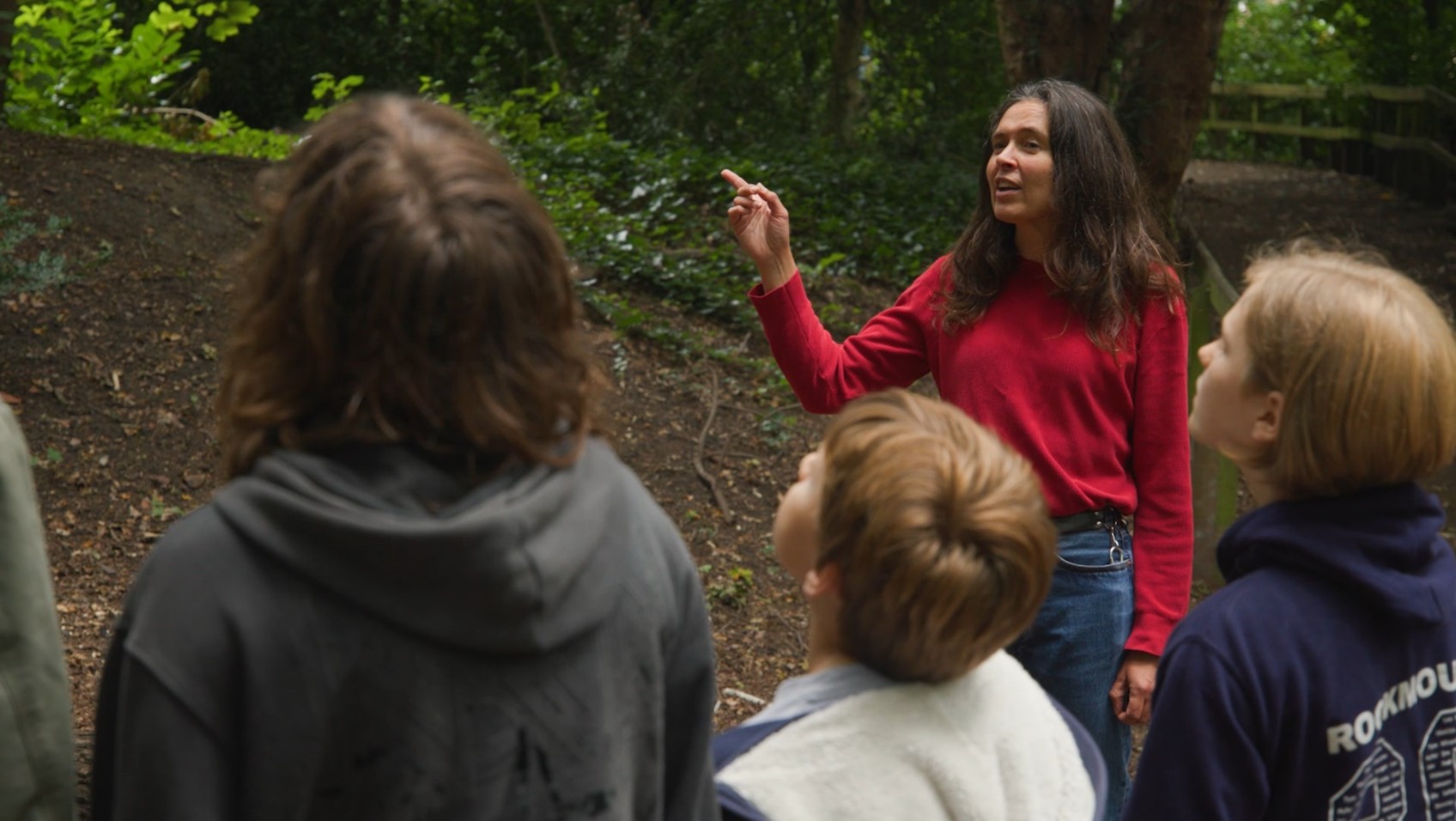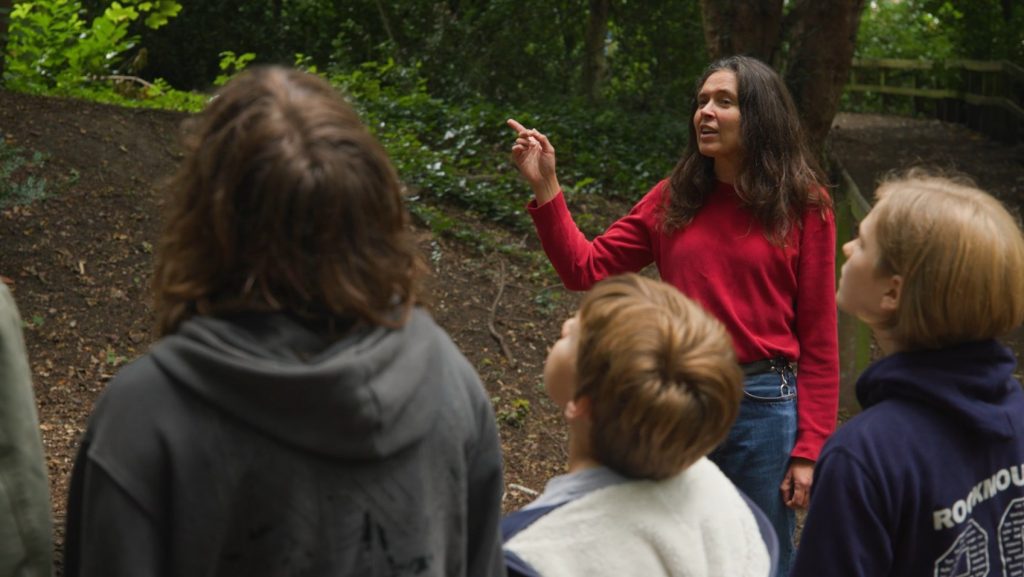 "Friends of Stambourne Woods was formed in 2016 and works with Croydon Council to enhance the biodiversity and amenity value of a small urban wood in Upper Norwood, London. Starting with a single litter strewn path, we are now the chosen path from Auckland to Church Road and the centre of community where children play and adults take respite walking through a winding tree walk. Monthly conservation and community activities and events have transformed this space over 5 years. The vision is for an arboretum that looks back 350 years through its history to the time of the Great North Wood, when the Wood's veteran Oak was seeded, and forward 350 years to address new climatic challenges." Genevieve Dexter, Friends of Stambourne Woods member
People's Postcode Lottery Advisor for Climate Change & Environment, Will Humpington, said of the winning group: "In celebrating its heritage and looking to the future, the Friends of Stambourne Woods have not forgotten the here and now, transforming a forgotten urban wood for the benefit of all the community."
The very worthy runner up of this award was Incredible Edible Garforth.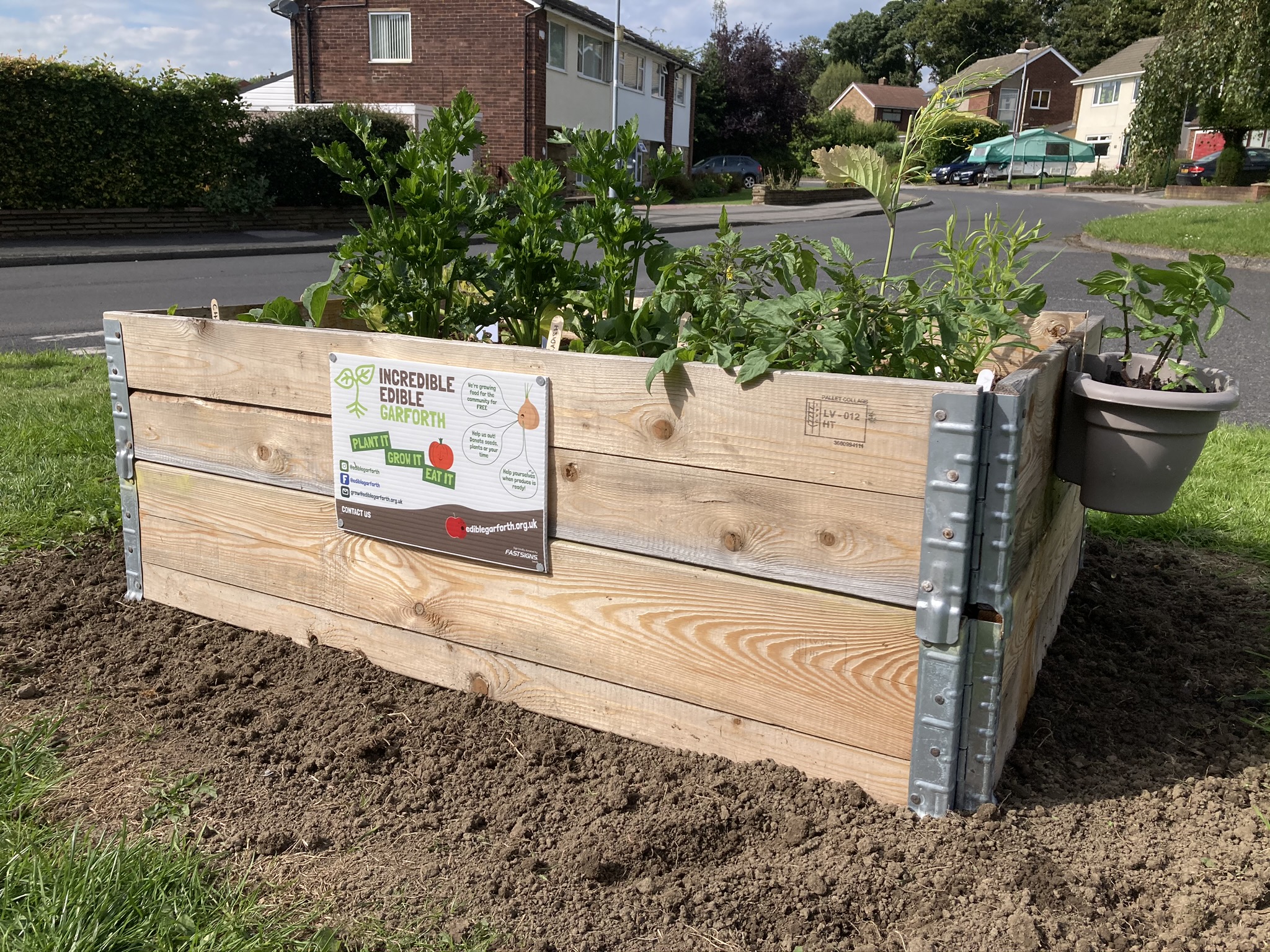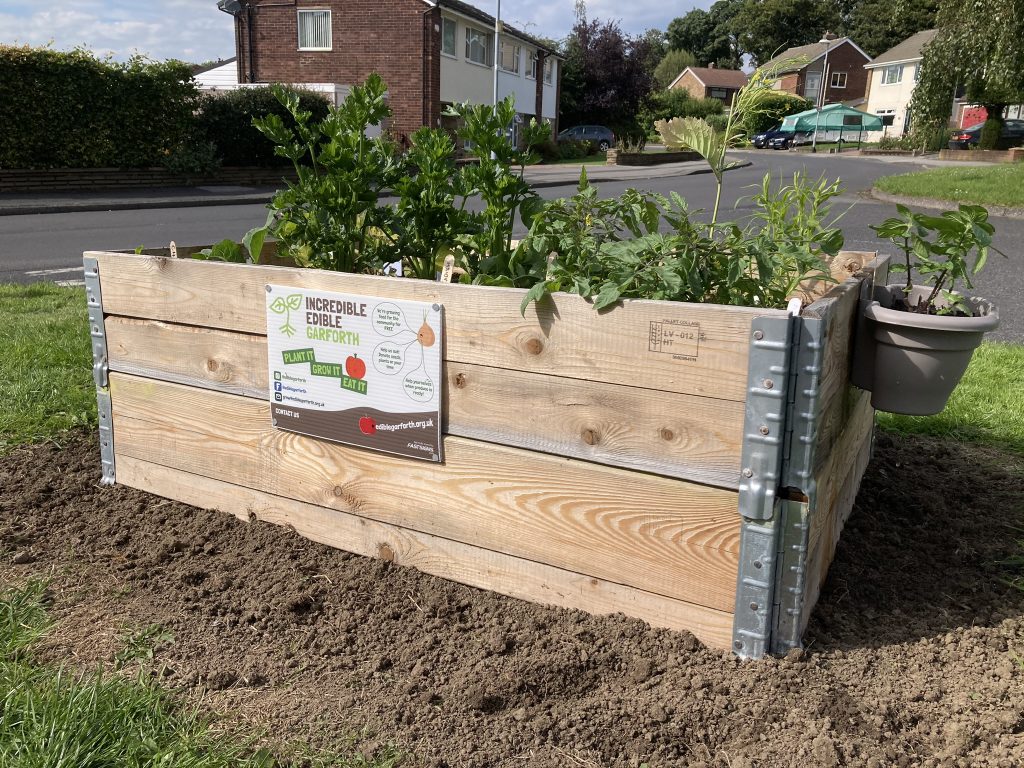 "Incredible Edible Garforth set up its first public edible beds in March 2020. We supported our community through Covid-19; handing out free wildflower and vegetable seeds and also sending out home growing packs to those who were shielding and couldn't get out of their houses during the pandemic. Community is at the heart of everything we do. We connect, enable and empower others to do incredible things where they live. For schools, we'€™ve created CPD packages, lesson plans with curriculum-based outcomes and supported, with resources, their growing areas. We have also worked with local artists to commission stunning public art displays to add colour to our town.
"Since Incredible Edible Garforth launched, all of our efforts across the year inspired at least fourteen other areas of Leeds to launch their own Incredible Edible groups: in fact, we have now launched Incredible Edible Leeds as a registered charity to support these and future areas with funding, knowledge and expertise. Relationships are so important to us. We work with others to make people's lives easier and quality of life better. We want to put smiles on people'€™s faces and spread a little kindness along the way." Dan Robinson, Incredible Edible Garforth Chair
Thanks to players of People's Postcode Lottery for helping to connect people and green spaces and for supporting this year's TCV Heroes Awards in Great Britain.


All volunteers are heroes
At The Conservation Volunteers, we're grateful for each person who comes out, rain or shine, to their local green space to help improve or maintain it.
We're grateful for those who support others in their group, perhaps with practical tasks, to teach someone something new, or to just sit with a cup of tea and talk with each other to alleviate their anxiety.
Our volunteers feel connected to their community and want to see local people benefit from their conservation efforts. They care for the environment and know that their spare hours spent planting trees or creating homes for wildlife will benefit us all.
Next time?
Next time, we'll see another group of volunteers and employees and their hard work be celebrated. How can you get involved?