Meet TCV's 60th Anniversary Heroes for 2019
The TCV 60th Anniversary Hero Awards are a celebration of the people who go above and beyond to support the work of TCV in communities across the UK. Whether they're groups, individual volunteers or TCV employees, they deserve to be recognised as heroes as they strive to help others every day and put in so much effort and enthusiasm to succeed.
The TCV Hero Awards will recognise the impact that our people and programmes have across the UK, improving health and wellbeing, supporting community cohesion, transforming the environment and helping people to learn and develop new skills.
With 2019 being our 60th Anniversary Year the celebration event shared our history and our achievements and without the support of players of the People's Postcode Lottery, we wouldn't be able to honour our fantastic winners.
The 2019 awards were held in a spectacular location in the Living Room at the City Hall in London and attended by TCV volunteers and staff from across the country, together with our Trustees and many of our Funders and Partners. All were keen to support and celebrate TCV Heroes as they collected their awards.
Award Categories
TCV Heart of the Community Award
This award goes to TCV staff and volunteers who are making a huge difference in their local area. They help to create stronger communities by working together to improve the places where people live and tackle the issues that matter to them.
Winner: Knockbracken Community Allotments
The winners are the team of volunteers at Knockbracken Community Allotments. This has been awarded in recognition of their endurance and energy which has made a small site a great success for TCV, and for themselves.
The site is managed for people and wildlife and is a key venue for Green Gyms and community projects attracting volunteers from across the city and beyond. The site has evolved over the last ten years and has organic allotments, wildflower areas, native trees with birdboxes, ponds, a small orchard and space for natural play for children and adults!
Find out more about Knockbracken Community Allotments work in this video.
TCV Green Hero Award
This Award recognises TCV's environmental work, creating, protecting and improving green spaces for nature and for people.
Winner: Scotland Counts, Amanda Malcolm and Kirsty Crawford
The winners of the TCV Green Hero Award for 2019 is the Scotland Counts which is TCV's core Citizen Science project now in its successful 9th year. As the need for Citizen Science engagement has become clearer, the project has grown, connecting over 30,000 people with their local green spaces.
This project is unique in its ability to provide skills and opportunity to a wide range of participants, but also to collect vital biodiversity data, providing hundreds of wildlife records each year for the National Biodiversity Network which go on to inform and inspire change for the natural world. SC delivers a range of activities which have mental, physical and environmental benefits. It is one of the longest funded TCV project thanks to supportive funders and a recognition of the power of purpose and adventure in the outdoors.
Here's what they have been up to.
TCV Outdoors and Active Award
This Award recognises the work TCV does to help people to improve their physical and mental health and wellbeing, by being outdoors, active and connected to others.
Winner: Lisa Bedford
Lisa stood out as the right person for this award as she is always going the extra mile to help with different projects not only at TCV but within her hometown of Leeds.
When Lisa joined TCV, she found just with being in a group for just a couple of hours once a week a challenge. She struggled with walking and her fitness. Since volunteering at Hollybush she is now participating and organising a variety of different activities such as litter picks, health walks and festivals, she now walks for miles at the weekend. Lisa has used the challenges that she has overcome to become an incredibly supportive member of team at TCV's Hollybush site in Leeds.
Let's find out more about Lisa in this great video.
TCV Star of the Future
This award recognises the achievements and future potential of some very special TCV projects and staff. The winners of this award have helped people improve their confidence, skills and prospects, through learning inspired by the outdoors.
Winner: Stacey Allan
In her time with TCV on the Seven Lochs Employability Programme she has shown so much enthusiasm and commitment to learning new skills and abilities.
Her motivation to help others learn at the same time is what makes her really stand out, it is an attribute that we believe is key to all our wonderful TCV staff up and down the country.
She is friendly, hardworking, always on time, makes and brings healthy snacks. Her interest, enthusiasm and ability to use her own ideas proves that she is our star of the future.
Here she is being our star of the future.
People's Postcode Lottery Volunteer of the Year Award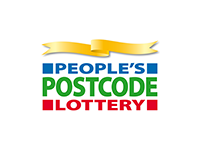 People Postcode Lottery were delighted to support this award in recognition of the amazing work being undertaken by TCV volunteers every day. The winners of this award are volunteers who go above and beyond in their activities or conservation tasks, inspire other volunteers and make a real difference in their local community.
Winner: Colin Goldsack
Colin was nominated by Anna Pole, Project Officer at TCV Hastings, for being an integral part of the Health Walks for over 14 years, which has enabled the Church in the Wood Walk in St. Leonards to be one of their longest-running walks.
Colin not only leads members of the community on walks, but in doing so he helps people to get healthier, helps to improve their mental wellbeing, to enjoy local green spaces, and to get together and make new friends. The team at TCV Hastings added that his efforts are not taken for granted and they are highly grateful.
Without support from Players of People's Postcode Lottery, we wouldn't be able to honour such fantastic volunteers like Colin. We are delighted to be funded by the Postcode Green Trust for the second year and we would like to thank the players for their continued support.
Next time?
Next time, we'll see another group of volunteers and employees and their hard work be celebrated. How can you get involved?