Join the TCV Green Gym in Richmond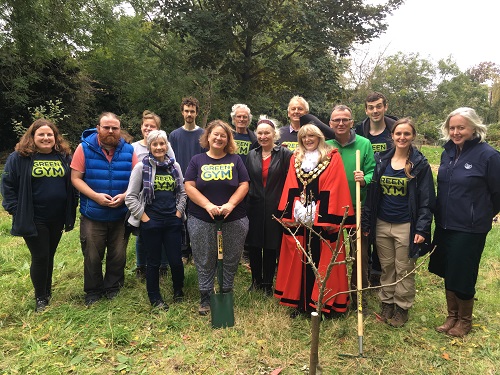 Richmond Green Gym offers a unique and free opportunity for local people to get involved in transforming Mereway Nature Park and Orchard for the benefit of wildlife and the local community.
All volunteers regardless of experience or levels of fitness are welcome. Experienced leaders start and finish sessions with a few minutes of gentle exercises and stretches to get muscles warmed up and reduce the risk of injury. We enjoy a tea break half way through the sessions for hot drinks, healthy snacks and a chance to get to know each other.
Richmond Green Gym
Volunteering is free, simple and no experience necessary.
Richmond Green Gym meets every week on Wednesday at 10.45am – 2pm. The meeting point is at Meadway Orchard (TW2 6PQ) at 10.45am.
Subscribe to our weekly newsletter (includes details about registering as a volunteer).
Contact us on 07717494476 or gg-richmond@tcv.org.uk to book your place.
Upcoming activities
Our Partners
TCV is working throughout Richmond in partnership with FORCE and the London Borough of Richmond upon Thames.