To celebrate the Queen's Jubilee, The Conservation Volunteers (TCV) welcomed National Grid to Skelton Grange Environment Centre in Leeds – a flagship site for our long-running partnership.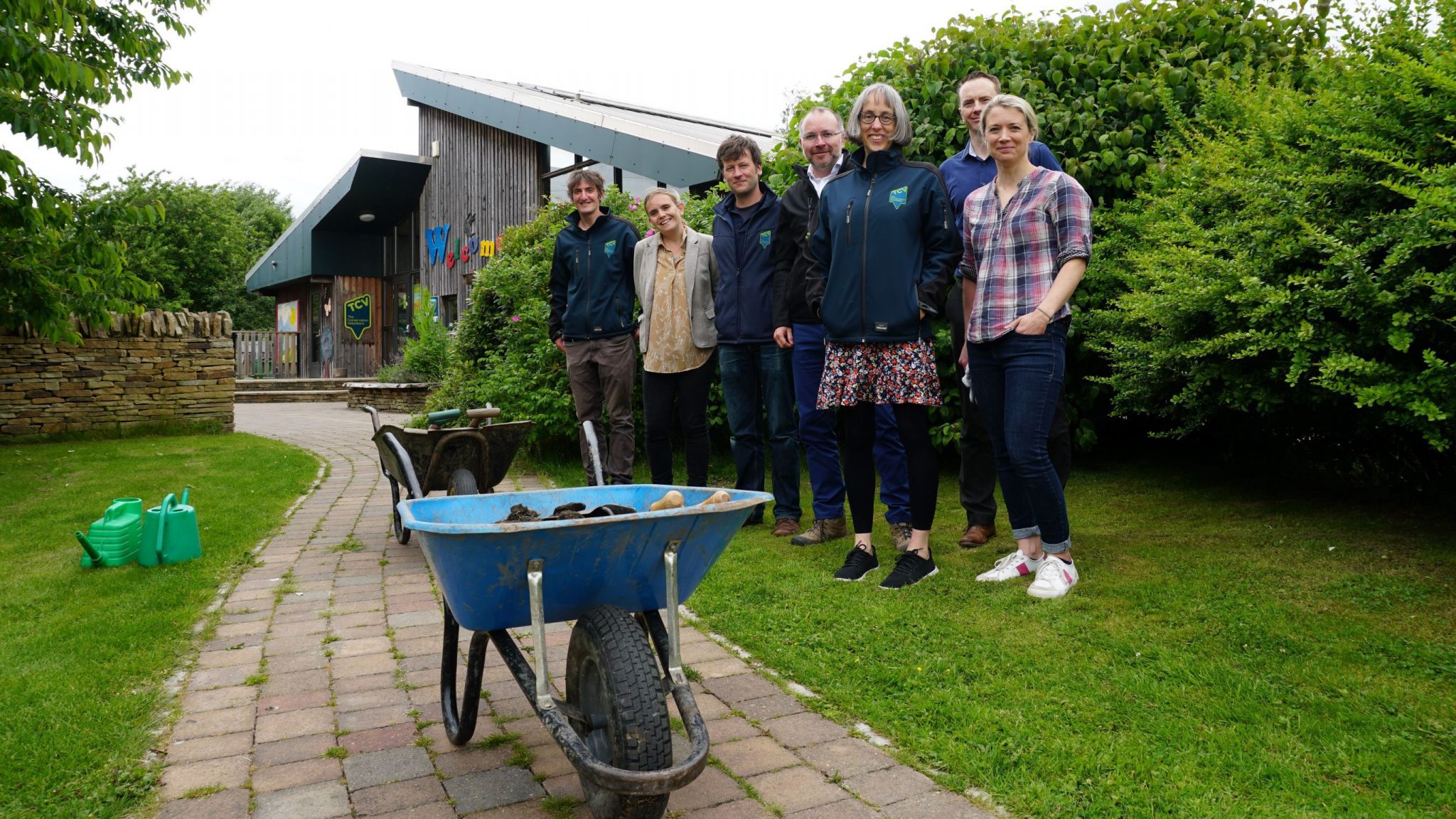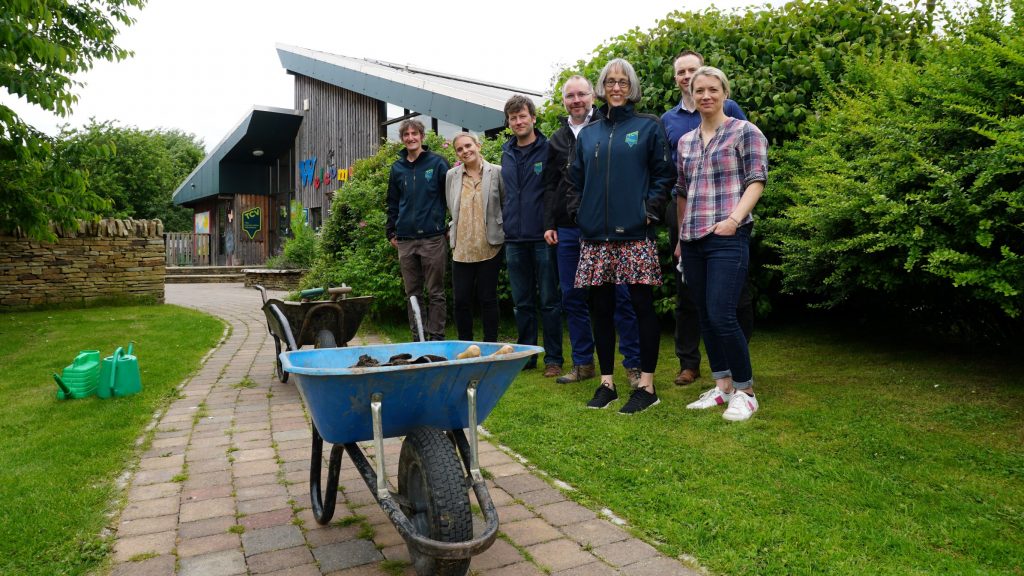 National Grid has supported TCV at Skelton Grange since 1992; providing the land on which local community volunteers have created a beautiful 10-acre nature reserve of woodland, ponds, meadow, and hedgerow habitats. All are designed to increase the biodiversity in the area and give communities access to quality green spaces.
Since the partnership began, Skelton Grange Environment Centre has welcomed over 180,000 children and adults to connect with and learn from the natural world. This space is used for education, work experience, skills development, well-being and play for thousands of visitors of all ages every year and is developed to show how nature and communities can thrive alongside critical national infrastructure.
Through a National Grid initiative to encourage shareholders to switch to paperless communications, the partnership has launched a project to plant carbon-sequestering trees and hedgerows across the UK.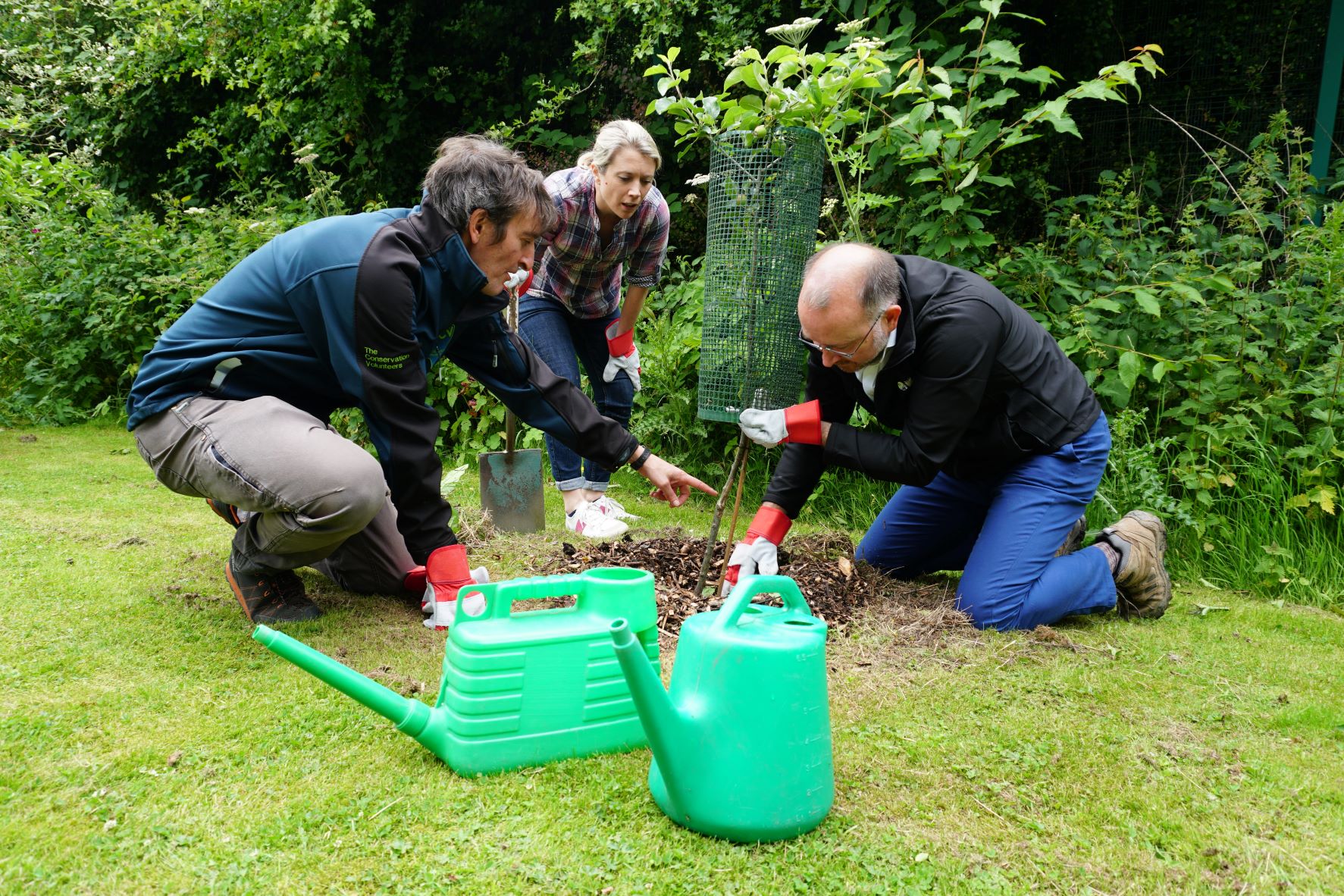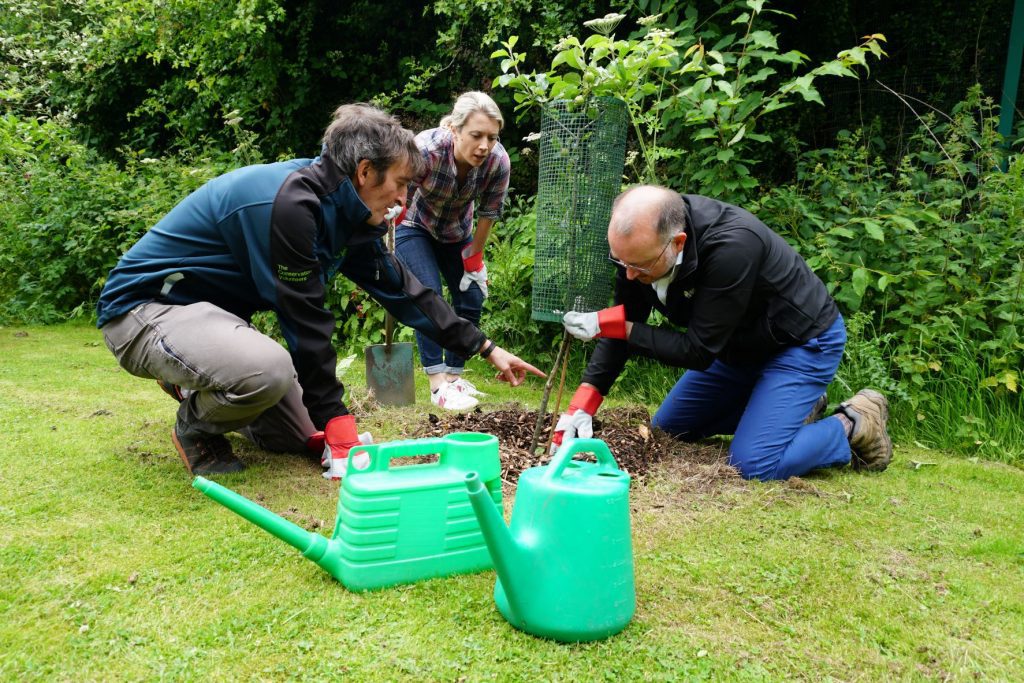 These developments coincide with an incredible donation of just over £116,000 from National Grid shareholders, who kindly donated the value of their shares to TCV. This generosity from shareholders will allow the TCV to connect even more people and green spaces to deliver lasting outcomes for both – it also means together we will plant 22,500 trees to support the Queen's Green Canopy, Plant a Tree for the Jubilee campaign.
Darren York, CEO of The Conservation Volunteers said: "National Grid are one of our longest-standing private sector partners and have, for many decades, helped us to connect people and green spaces to deliver lasting outcomes for both. We're immensely grateful to National Grid and their shareholders for supporting our ambitious plans to plant 5 million trees by 2025. We're also proud to be working together this year to contribute to the Queen's Green Canopy – a unique initiative that invites people from across the United Kingdom to "Plant a Tree for the Jubilee".
Duncan Burt, Chief Sustainability Officer at National Grid, said: "Improving and enhancing the natural environment of non-operational land near our sites is an important part of our efforts to be a Responsible Business. Working with The Conservation Volunteers is critical to this, and we're proud to be part of their work to create, develop and care for green spaces. Through our partnership, we're continuing to build and protect habitats across new conservation areas, and help provide environmental education and access to nature for thousands of people."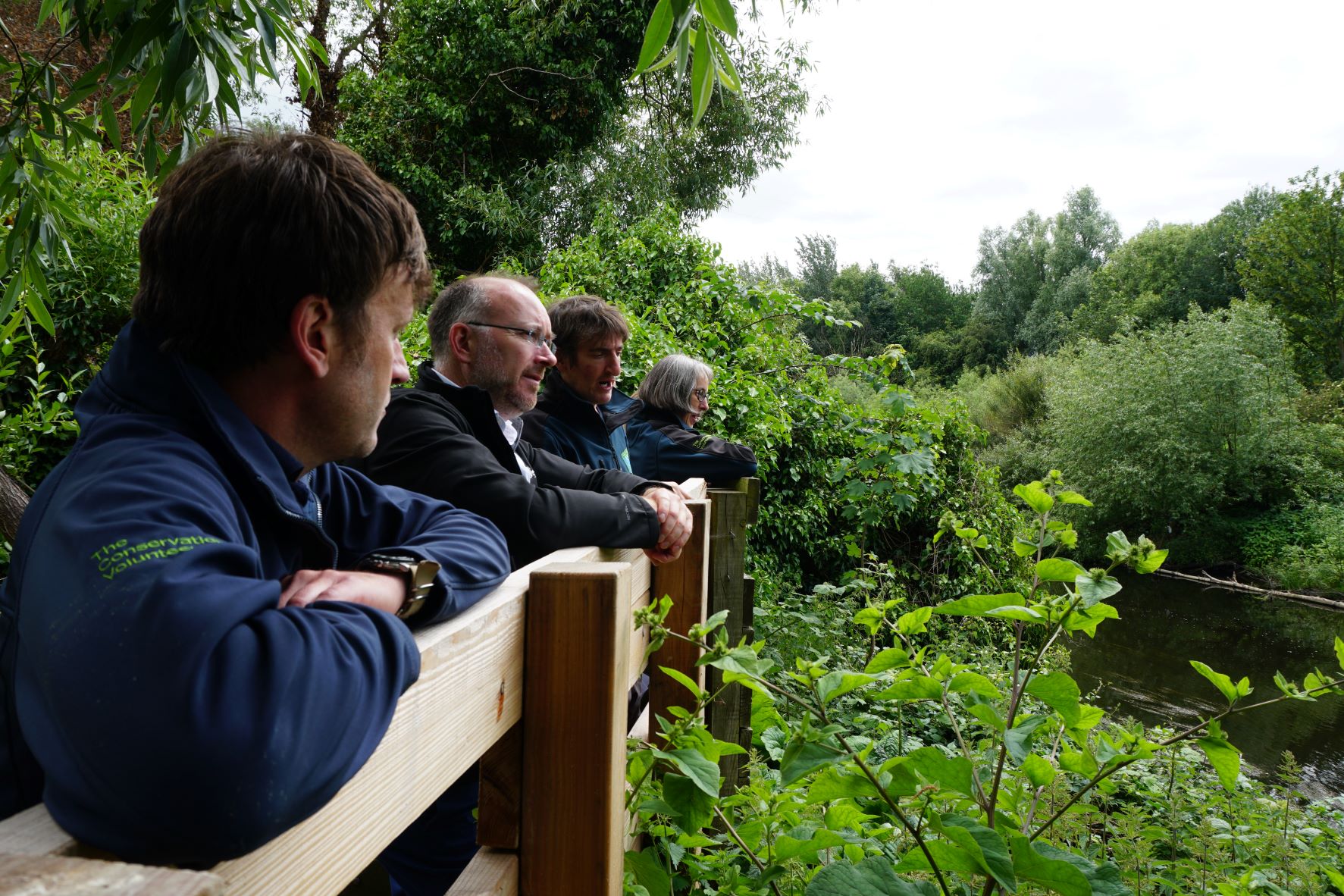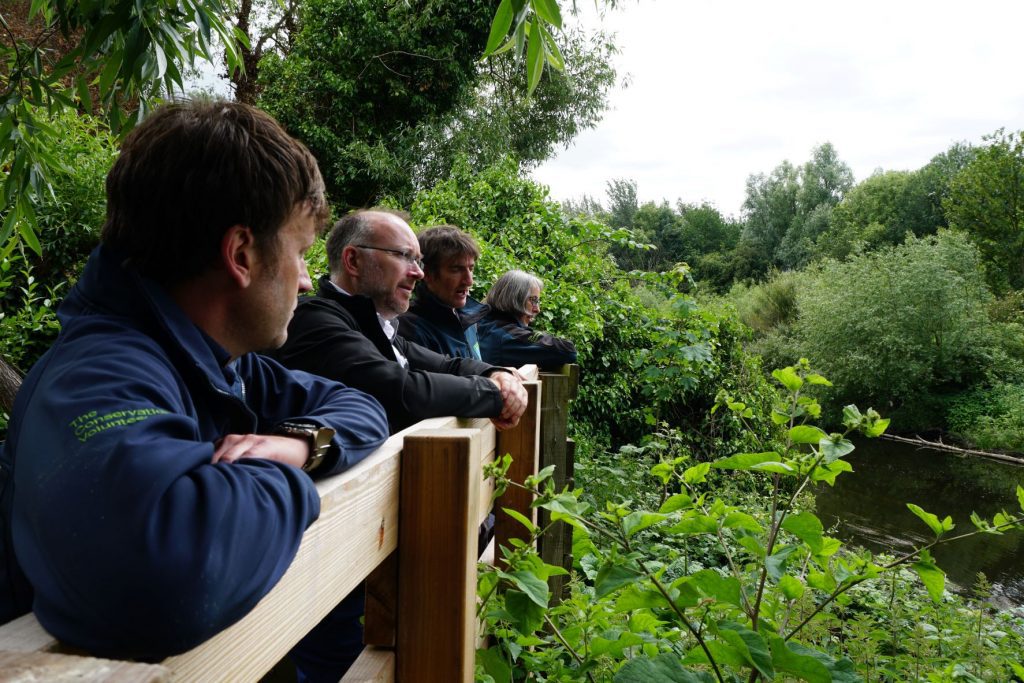 National Grid employees joined a team of regular Skelton Grange volunteers undertaking tree maintenance in the 'Lost World' area of the Skelton Grange site. The Friends of Skelton Grange have secured a Platinum Jubilee grant of £50,000 from the National Lottery Community Fund to make this area accessible to visitors, and this will be one of the first in a series of 70 events and workdays to enhance the habitat spaces in this area, and to create a new space for visitors to Skelton Grange to enjoy long into the future.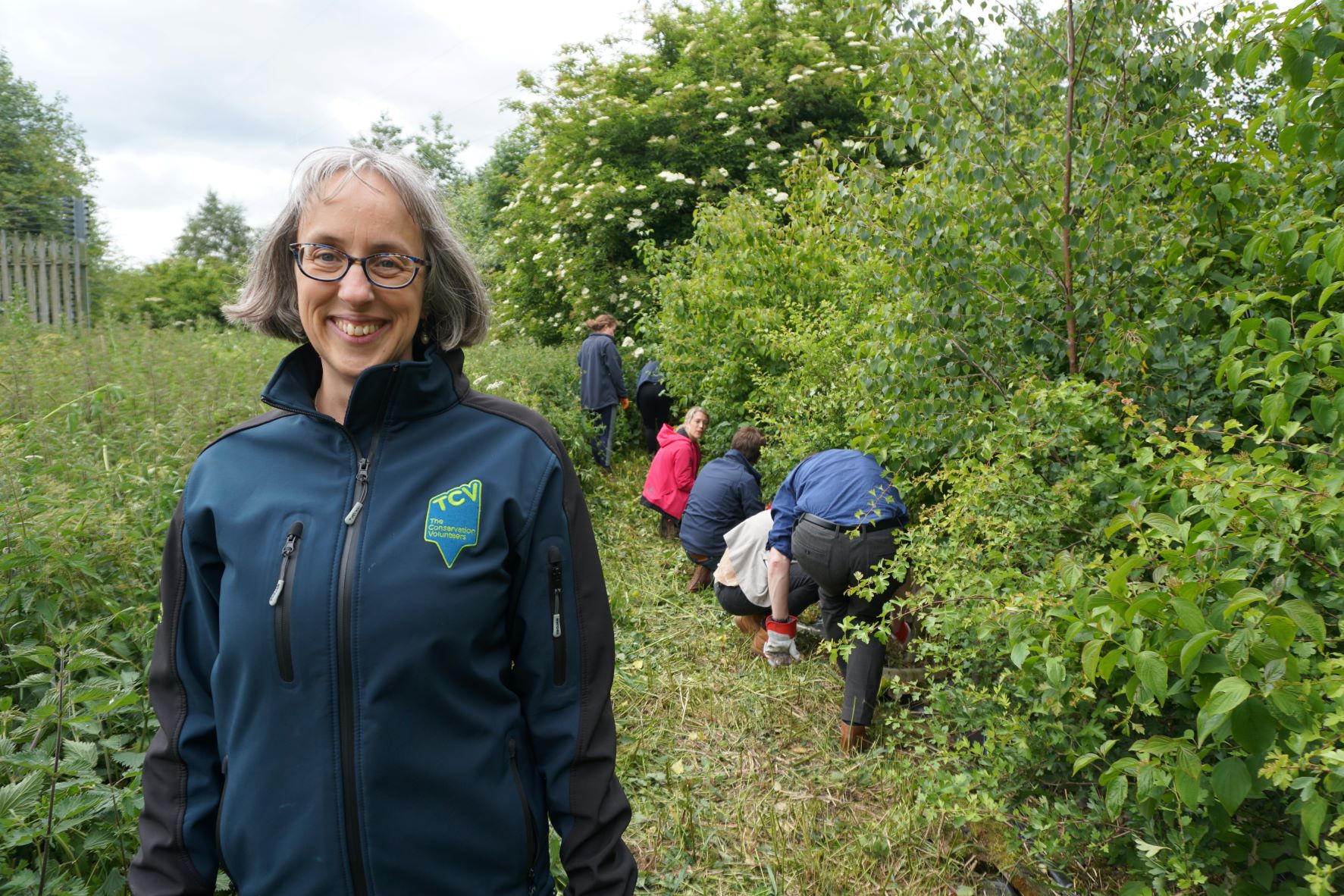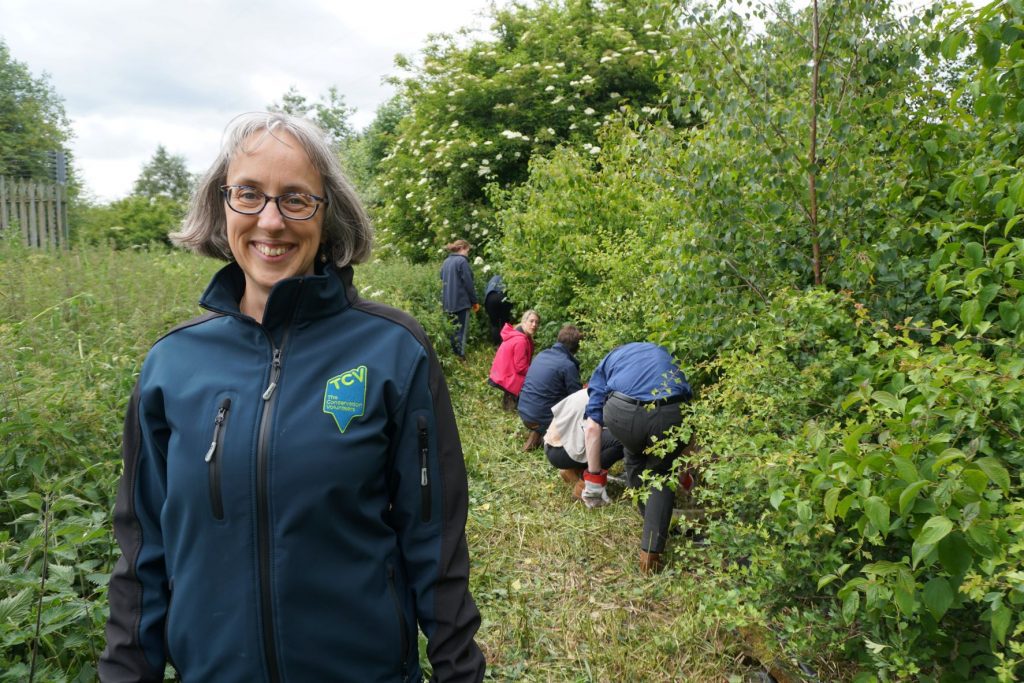 The teams carried out essential tree care including weeding and clearing competing vegetation around young trees, checking and carefully removing plastic tree guards that are no longer needed, and doing some minor pruning to improve the structure of the developing woodland – this partnership is about responsible, sustainable tree planting that gives our trees the best chance to thrive.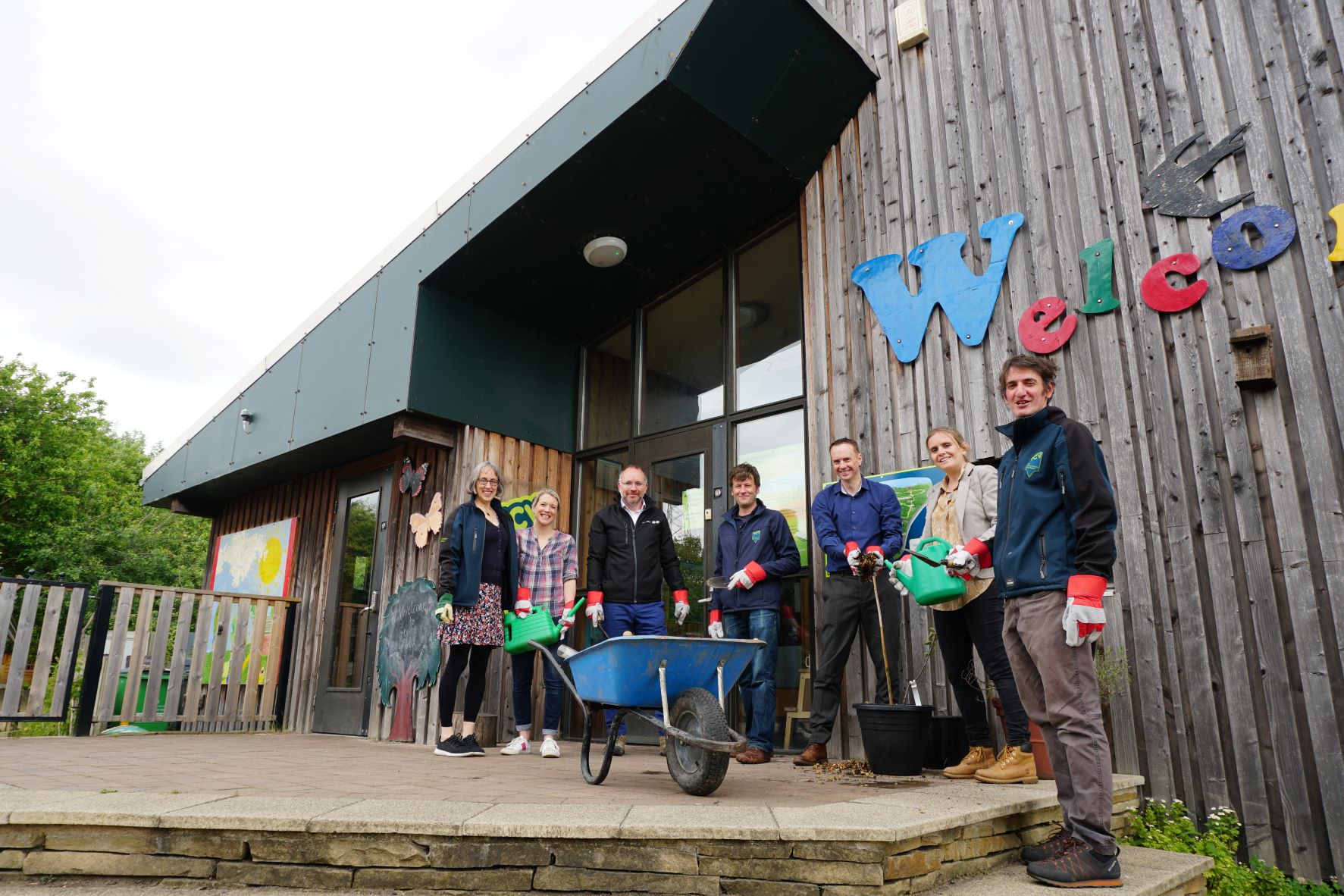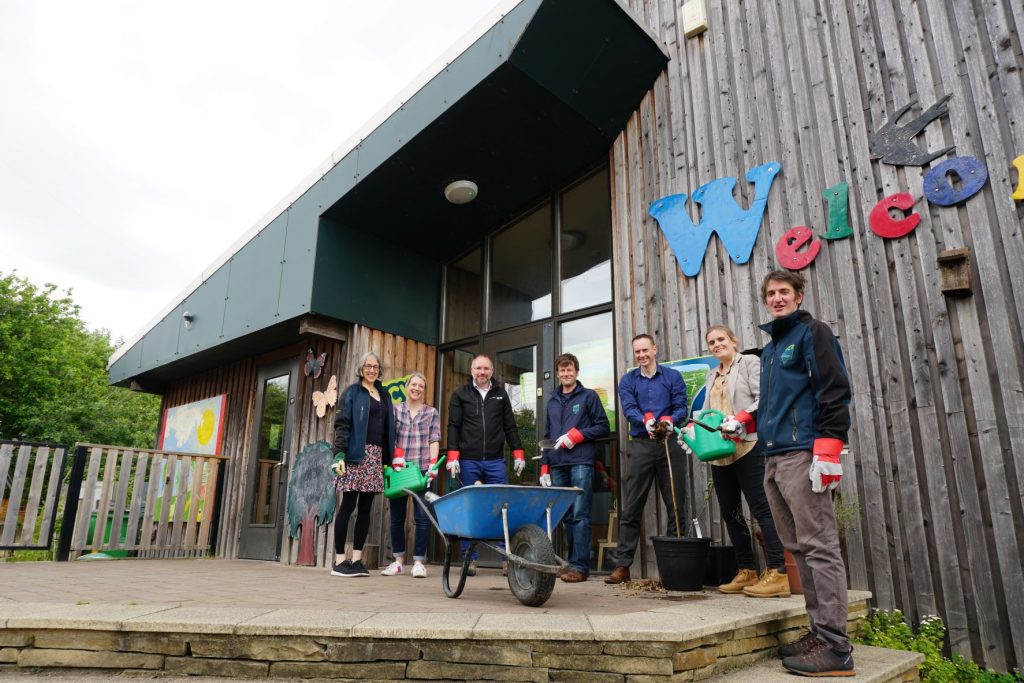 Keep up to date with the latest news and activities from The Conservation Volunteers by following us on Twitter, Facebook, LinkedIn and Instagram. You can also sign up to receive our Greenzine newsletter for more ways to get involved.