Lousehill Copse is a fantastic woodland in suburban Tilehurst, a hidden gem. TCV has been running the Lousehill Copse improvement project with support from The National Lottery Heritage Fund and Reading Borough Council and in partnership with Nature Nurture.
To get involved keep an eye out for events on this page.
This project has been addressing some of the issues at the woodland including lack of local engagement, bad path access and undermanaged habitats.
Nature Nurture is running forest schools with local surrounding schools and throwing thrilling nature themed Family Wild Days in the woodland. Come and join us at one of these events – keep up to date by following The Lousehill Copse Facebook page.
TCV has been busy improving the habitat and access in the woodland. Local volunteers have improved the habitat by clearing areas of scrub, installing bat boxes, installing reptile and amphibian hibernacula and loads more. TCV volunteers have also been improving the access by installing steps, bridges, benches and more.
TCV is also discovering what wildlife lives in the woodland, to direct future woodland management. We have surveyed for wildflowers, bats, birds, veteran trees, pondlife and hope to be looking for moths soon! There are lots of opportunities to learn about local wildlife and learn some surveying techniques.
Programme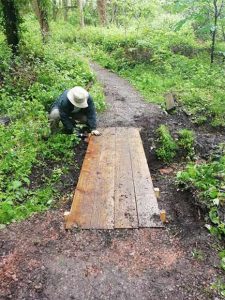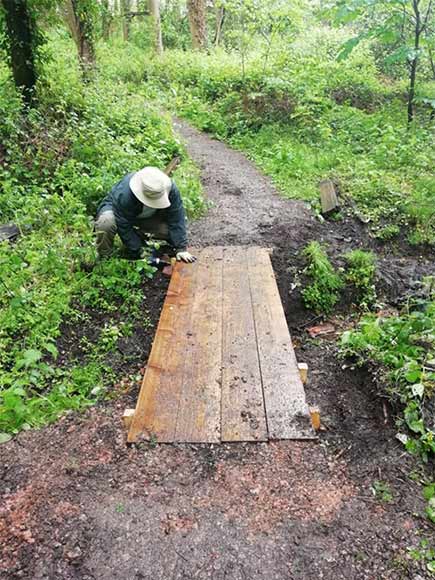 Further information
To keep updated, follow TCV Berkshire on Twitter, Instagram or like our Facebook page.
For more information contact Buffy Harris-Jones at volunteer-reading@tcv.org.uk, or phone on 0118 956 8959.
Funders and Partners