Help a child make a connection with the wild, natural world
At TCV, we believe it is important to inspire the next generation of children to care about the environment, to understand the importance of biodiversity and to get excited about wildlife and nature.
Yet many children growing up in urban, green space deprived areas miss out on the chance to spend time exploring freely outdoors, going bug hunting, getting mucky and building a connection with nature.
A donation can help change that and give a child a unique experience on a TCV wild day out.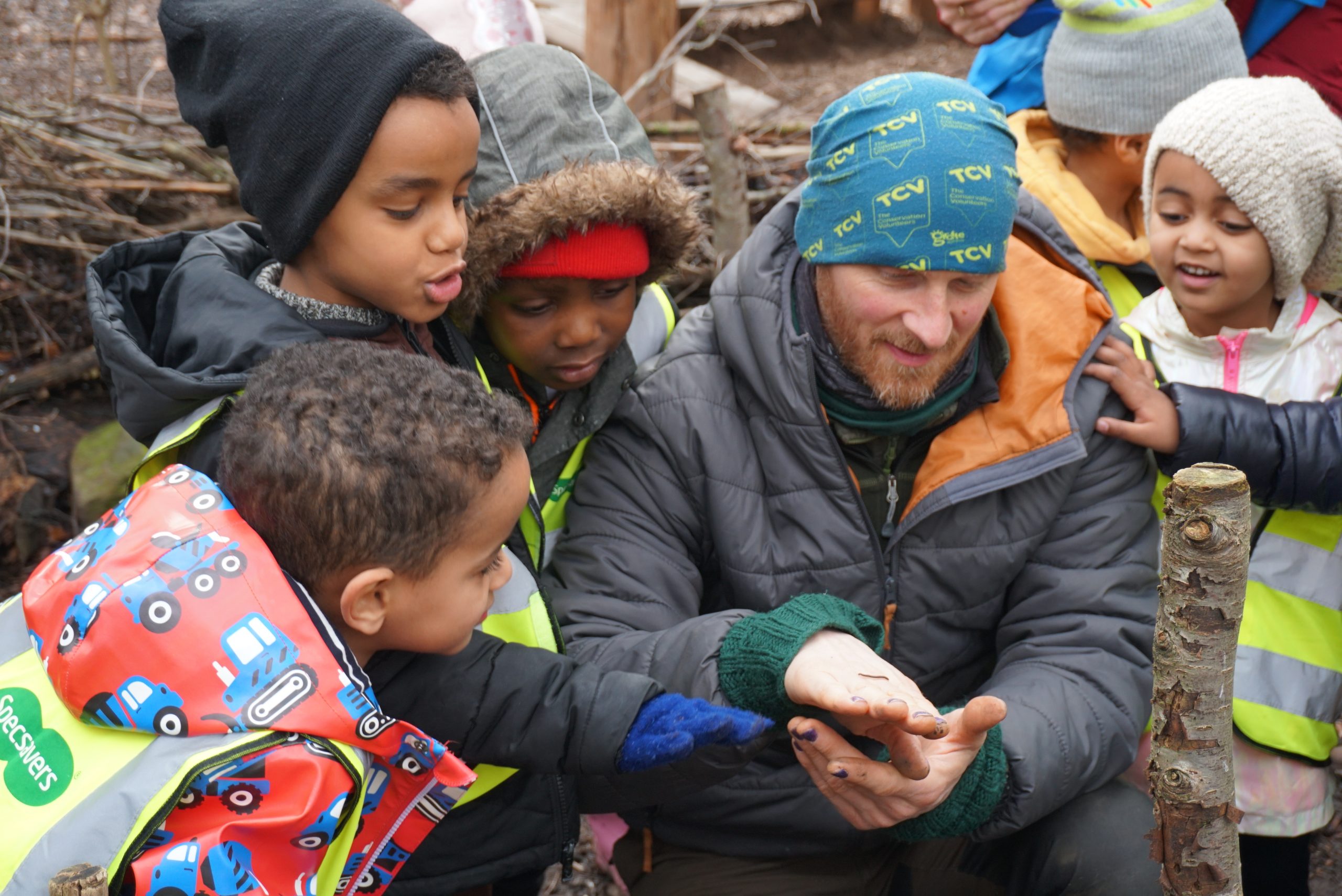 During 2024, The Conservation Volunteers want to run 52 fun, wild days out for over 1,500 children around the UK living in urban areas that are deprived of green spaces.
Children will have the opportunity to learn more about nature; from identifying different wildlife species on bug hunts, or by pond dipping; they'll find out how to create wildlife habitats as they build bug hotels and hedgehog houses; and they'll acquire practical outdoor skills as they create dens in the woods or make popcorn over a log fire.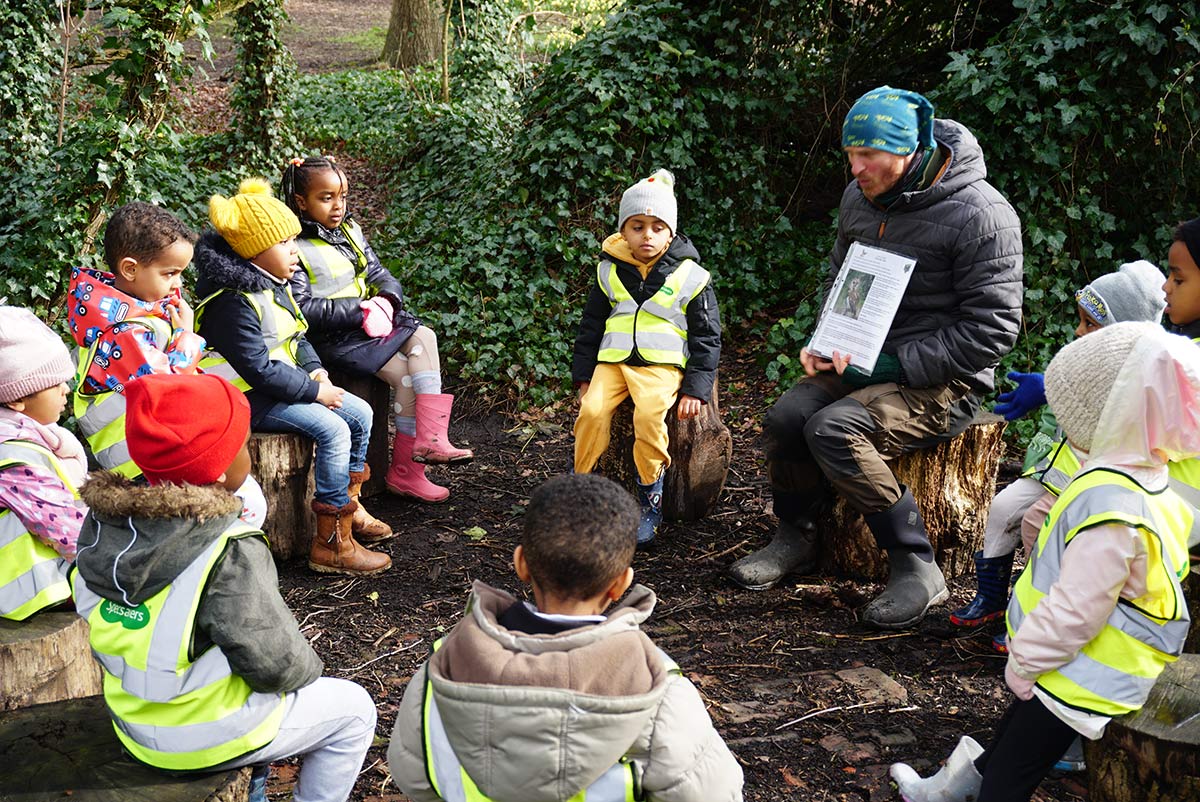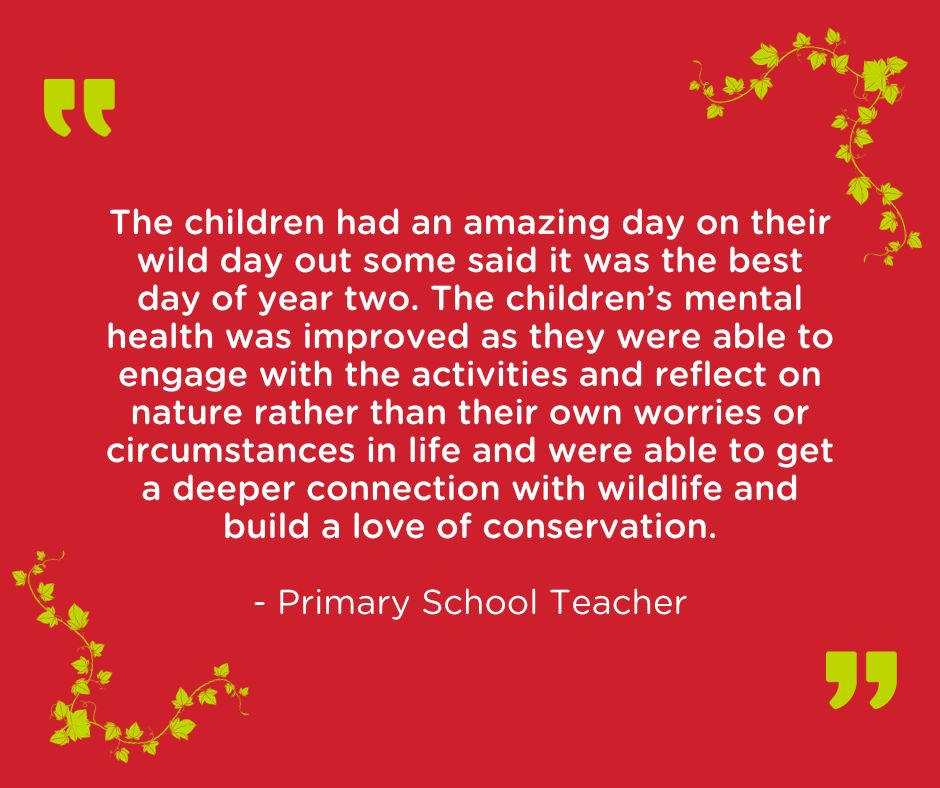 Can you help ignite a child's curiosity in the natural world?
A big Thank You to everyone who has donated this year and helped children experience the joys of spending time outdoors, enjoying lots of different activities. We now want to make sure that more children in 2024 get the opportunity to go on wild day out. By donating just £10, you can help a child discover a love of nature.
Every week, our staff and volunteers see the impact spending time in nature has on children, as they gain confidence, become more curious and shed their fears.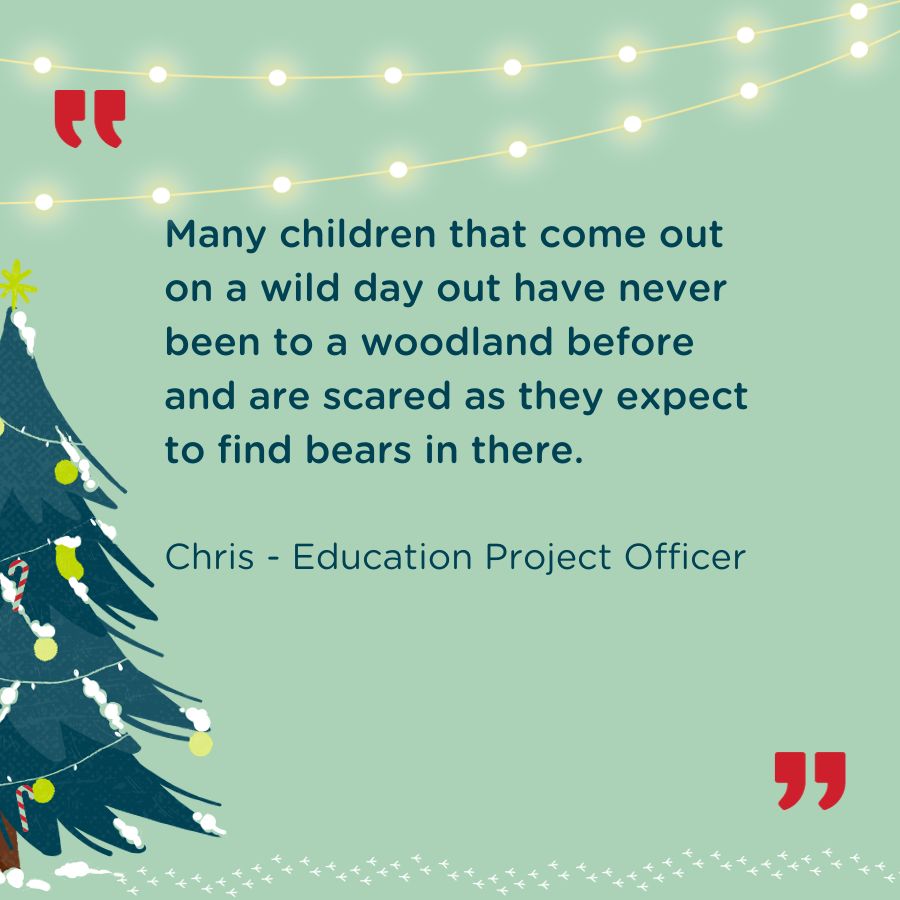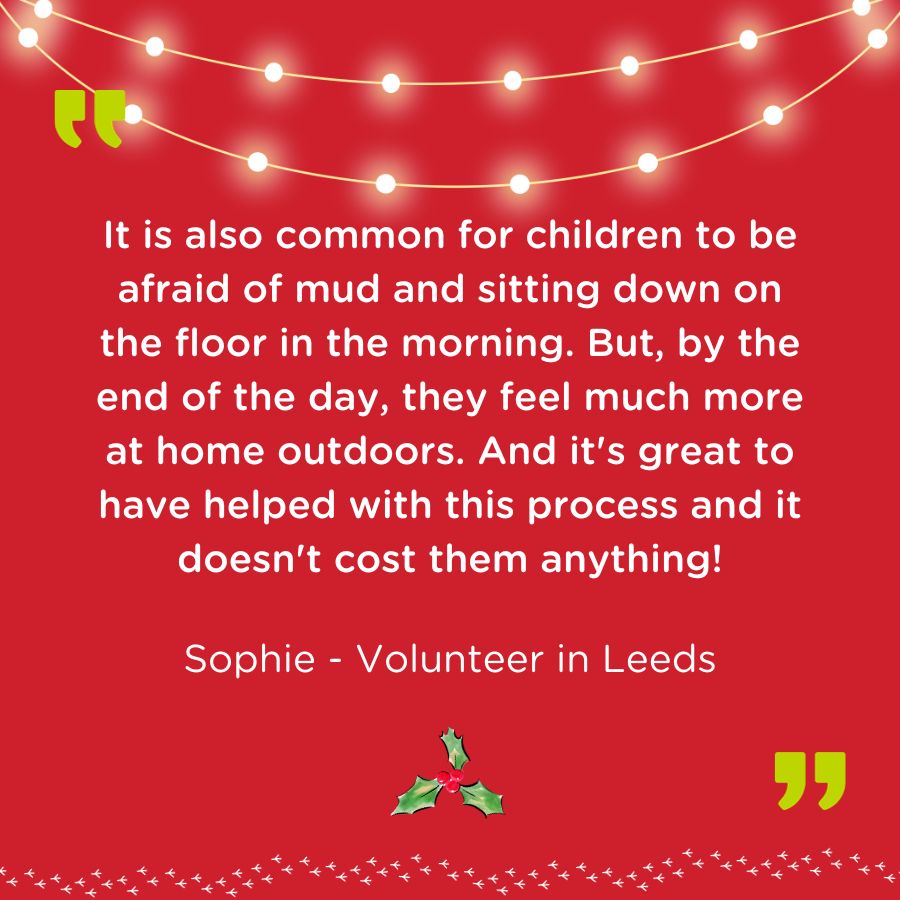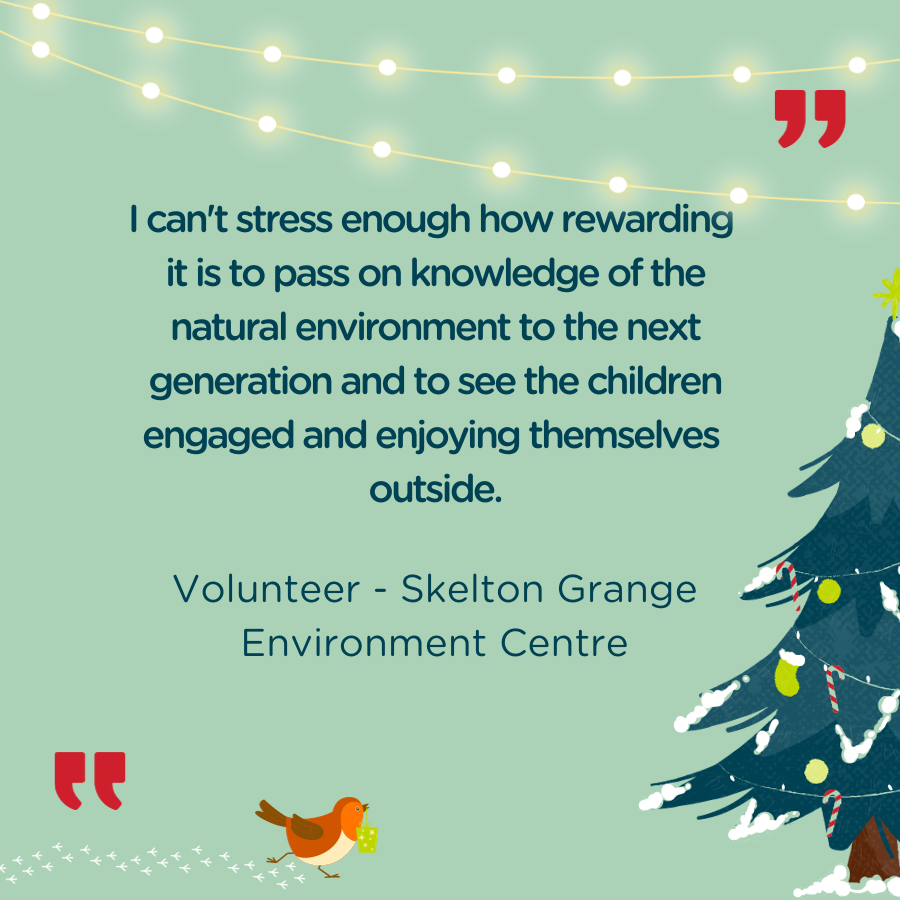 By giving children this first taste of the outdoors, we aim to build their curiosity in the natural world around them, increasing their confidence and inspiring them to get involved in new activities. And in future years, maybe they will help to make their school a greener place to learn, or they may enjoy growing their own vegetables or they may even choose to work in conservation.
We are hoping to raise enough funds to support the running of 52 Wild Days Out during 2024.  If we are lucky enough to raise more than we need, donations will go to wherever the need is greatest within the charity.