Common Oak
(Quercus robur)
As we marvel at the grandeur of the common oak, let's also appreciate its pivotal role in promoting biodiversity and mitigating climate change, a true champion of nature in our British landscape. Now, let's delve into the intriguing details of this remarkable tree!
Scientific Name: Quercus robur
Family: Fagaceae
Average Height: The common oak typically reaches an impressive height of 20-40 metres (65-130 feet), making it one of the tallest native trees in the United Kingdom. A tree at ten years old will likely be around 4 metres tall.
Average Canopy spread: Its branches stretch far and wide, forming a magnificent canopy with an average spread of 15-25 metres (50-82 feet), creating a haven for wildlife.
Preferred Ground Conditions/Habitat: Common oaks are adaptable and can thrive in various soil types, including well-drained clay, loam, and sandy soils. They prefer to grow in full sunlight or partial shade, making them versatile inhabitants of woodlands, hedgerows and parks across the UK.
How to Identify Common Oak
Common Oak Leaf ID: The leaves of the common oak are deciduous and possess a distinct lobed shape. Each leaf typically has 5-7 deep lobes, with smooth margins. The upper surface is dark green, while the lower surface is lighter in colour, often displaying a silvery hue.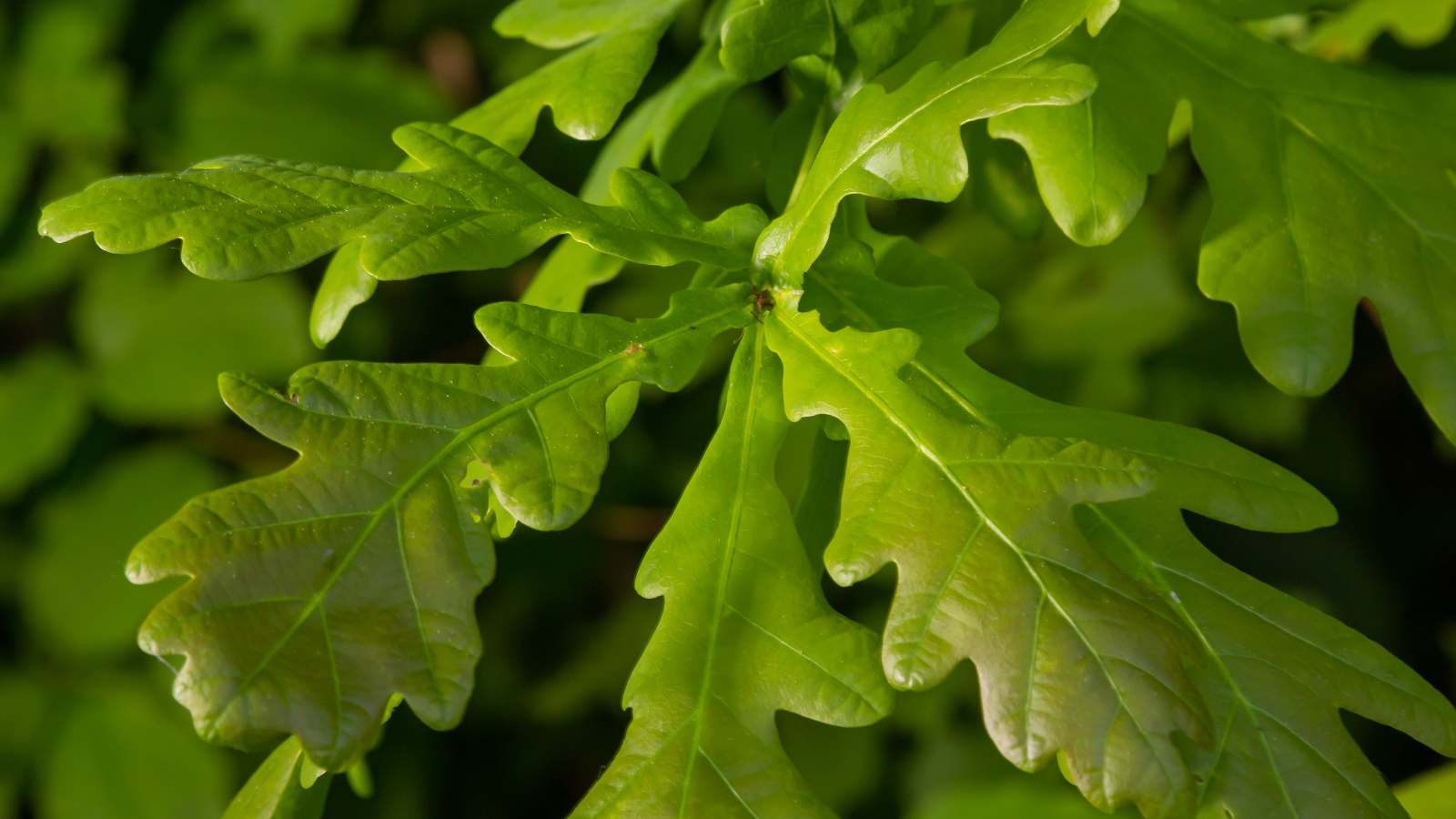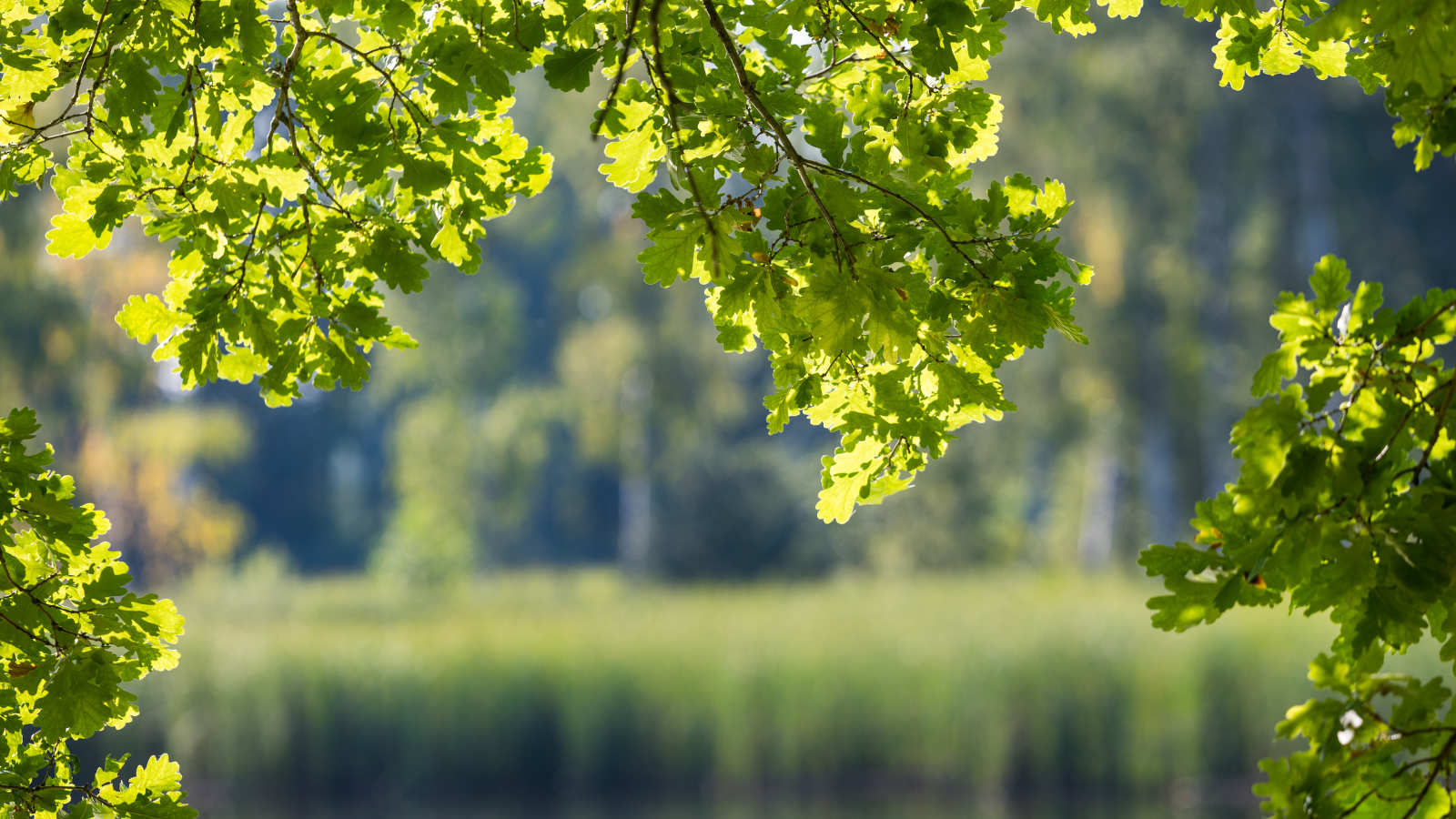 Common Oak Flowers ID: Common oaks produce small, inconspicuous flowers known as catkins. These flowers are wind-pollinated and appear in spring, before the emergence of leaves.
Common Oak Fruit ID: The fruit of the common oak is the acorn, which is an iconic symbol of this species. Acorns are ovoid nuts with a cup-like structure called a cupule that encloses the base of the nut. They mature and drop from the tree in autumn.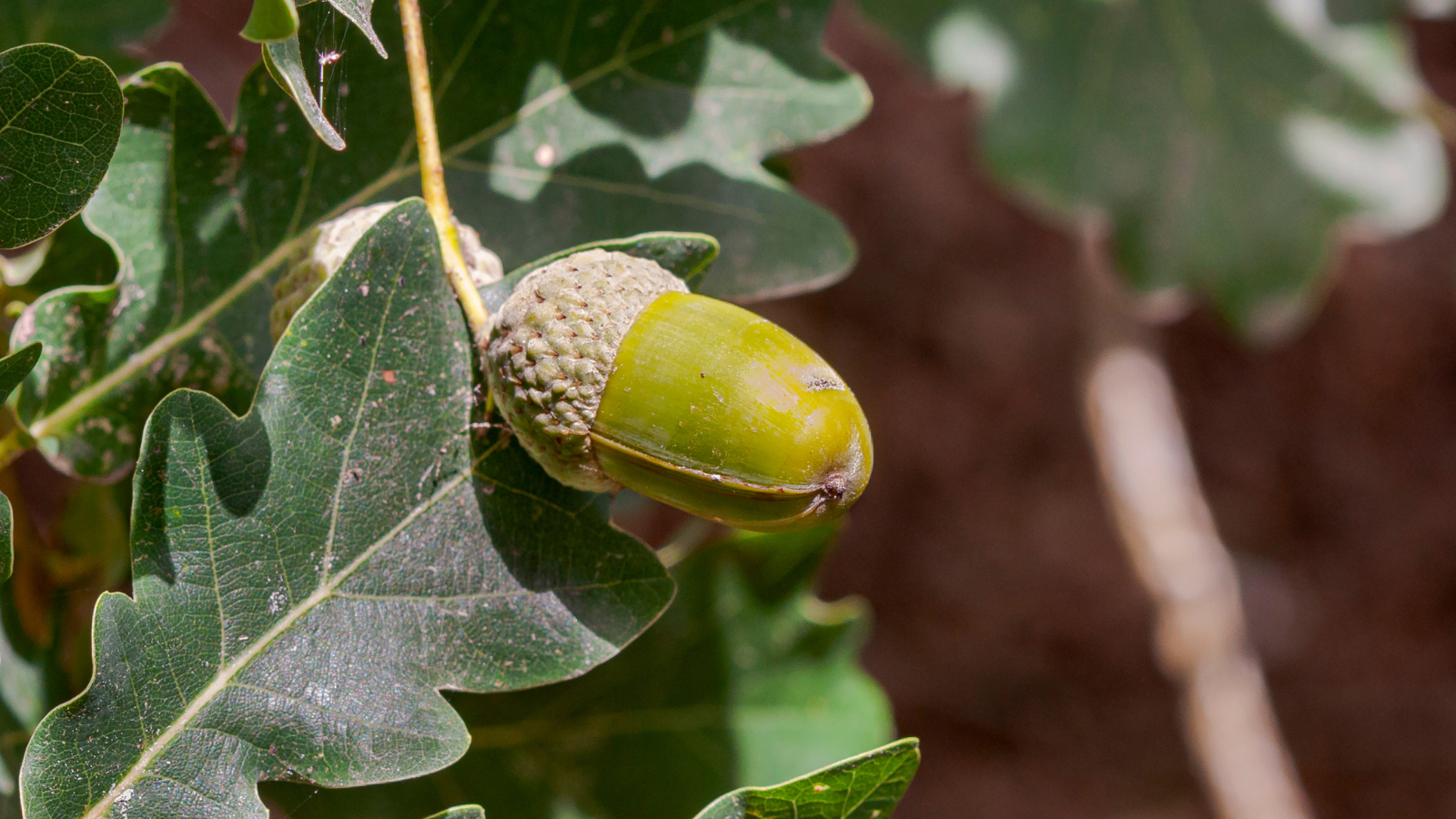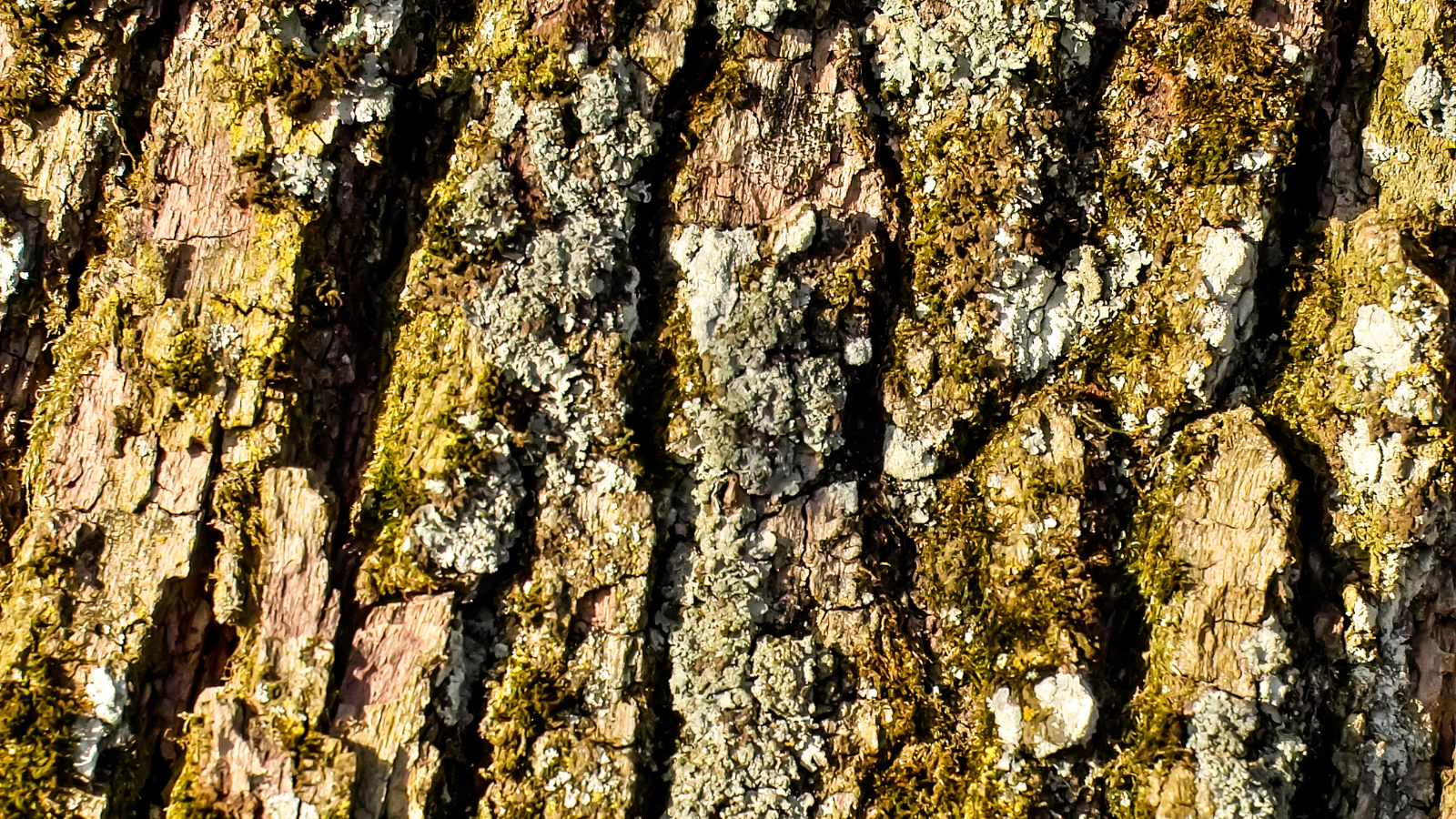 Common Oak Bark ID: The bark of a mature common oak tree is thick, rough and greyish-brown in colour. It forms deep fissures and ridges over time, adding character and providing a valuable habitat for various organisms, including lichens and insects.
What Native UK Wildlife Does Common Oak Support and How Does It Support Them?
The common oak plays a vital role in supporting native UK wildlife. Its abundance of acorns serves as an essential food source for many creatures, including jays, squirrels and wood mice. These animals feast on the nutrient-rich nuts, providing them with sustenance and aiding in their survival. Additionally, the tree's robust structure and sprawling canopy offer nesting sites for numerous bird species, such as owls, woodpeckers and nuthatches. The tree's presence in woodlands and forests provides an intricate web of habitats, allowing a diverse range of organisms to find shelter, feed and breed. From insects to birds and mammals, the common oak nurtures and sustains an unmatched array of wildlife, contributing to the overall biodiversity of the UK.
Properties and Uses of Wood/Parts of the Common Oak
The properties and uses of the common oak extend beyond its ecological significance. Its timber is highly valued for its strength and durability, making it a popular choice for construction, furniture and flooring. The wood is also utilized in the production of barrels for aging wine and spirits, thanks to its tight grain and ability to impart desirable flavours. Furthermore, the acorns have historical significance as a food source for both humans and livestock, although they require processing to remove bitter tannins before consumption. Overall, the common oak serves as a cornerstone of our natural heritage, offering a wealth of benefits to both wildlife and humans alike.
What is the Difference Between Pedunculate and Sessile Oak?
The main difference between pedunculate oak (Quercus robur) and sessile oak lies in their acorns and leaf stalks. Pedunculate oak has acorns that hang from long stalks called peduncles, giving it its name. In contrast, sessile oak has acorns directly attached to the branches without any stalks. The leaf stalks of pedunculate oak are longer than those of sessile oak. Additionally, the leaf lobes of pedunculate oak tend to be more deeply lobed compared to sessile oak.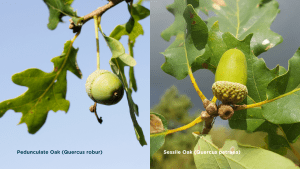 Is a Pedunculate Oak the Same As an English Oak?
A pedunculate oak (Quercus robur) is often referred to as an English oak due to its widespread presence in England and its historical significance in the country's culture and heritage.
Start your tree planting journey today. Join I Dig Trees and be a part of something truly special.
Together, we're taking positive action - planting millions of trees for climate, wildlife and communities.