Dogwood
(Cornus sanguinea)
Dogwood is an excellent choice for gardeners and landscapers looking to create a wildlife-friendly garden or add a splash of striking winter colour to the landscape.
Scientific Name: Cornus sanguinea
Family: Cornaceae
Average Height: The dogwood typically grows to a height of 3-4 metres but can occasionally reach up to 5 metres.
Average Canopy spread: The canopy spread of a dogwood can range from 2-4 metres.
Preferred Ground Conditions/Habitat: Dogwoods prefer well-drained soils and can thrive in a range of habitats, including woodlands, hedgerows and scrubland.
Dogwood Leaf ID: The leaves of a dogwood are simple, opposite and elliptical in shape, with a pointed tip and a smooth margin. They are a bright green colour during the summer months and turn reddish-purple in the autumn. When pulled apart, they have a distinctive stringy latex substance holding them together.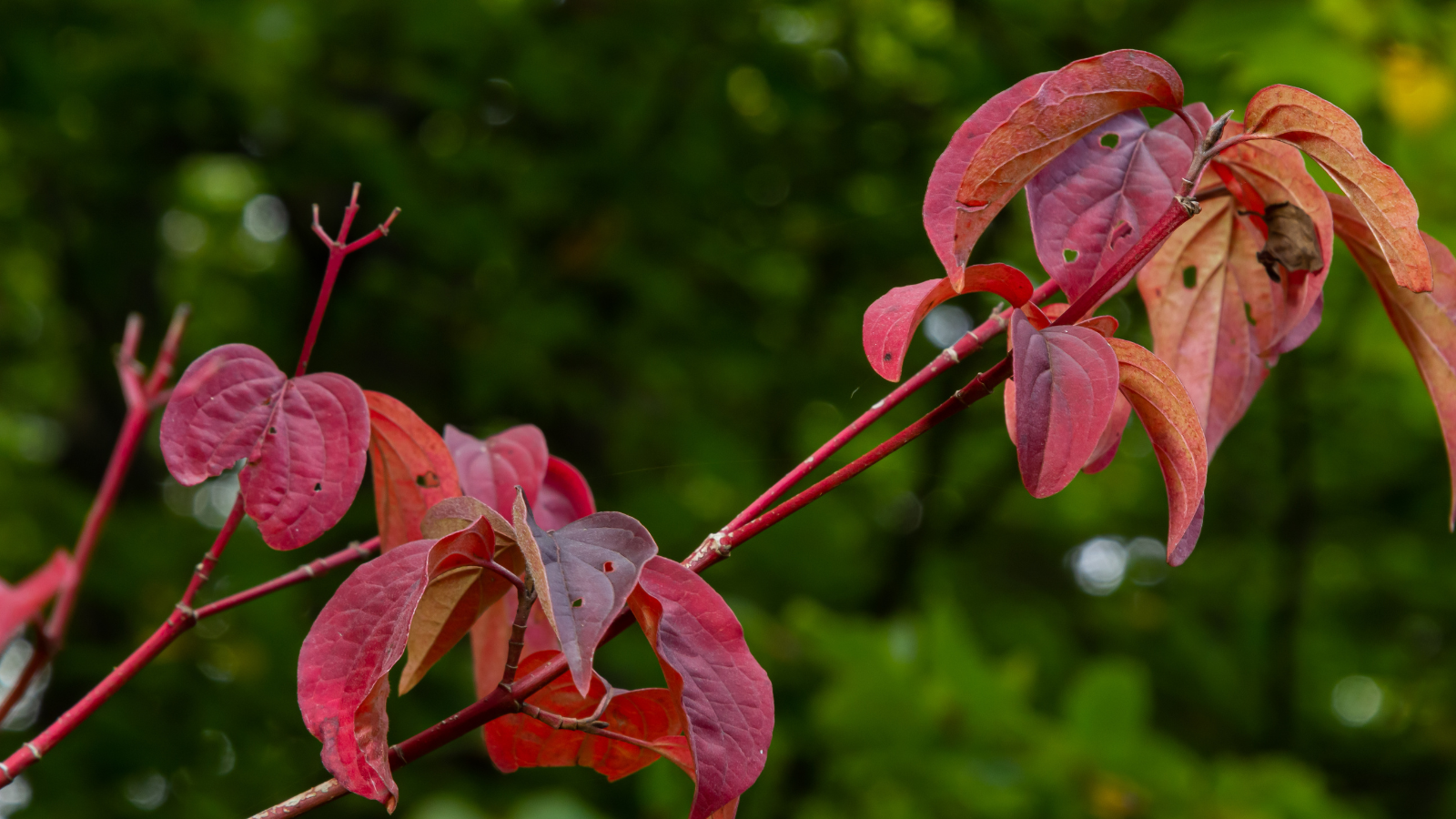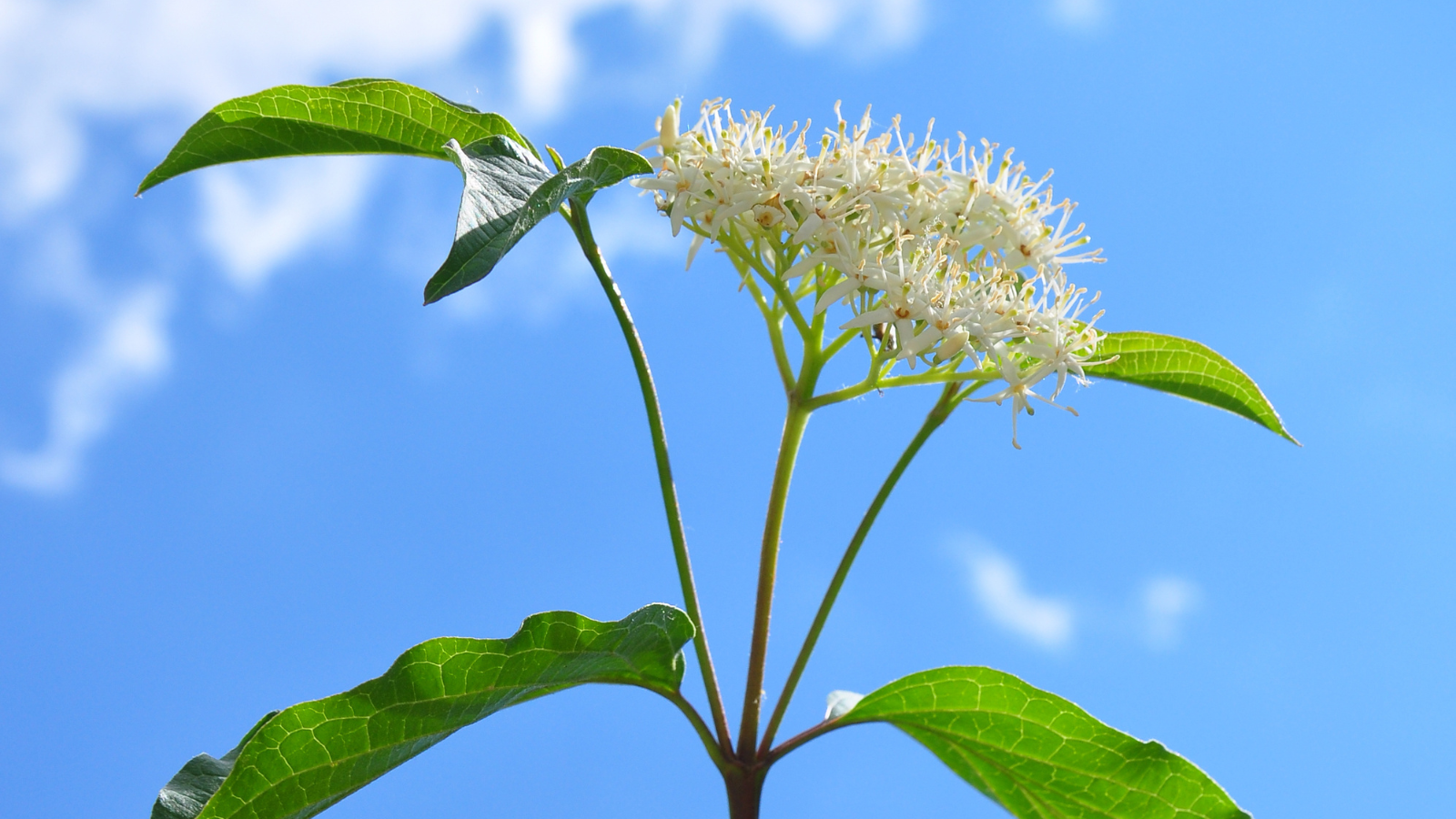 Dogwood Flower ID: The flowers of a dogwood are small and white with four petals, arranged in flat-topped clusters. They bloom in late spring to early summer and are a valuable source of nectar for pollinators such as bees and butterflies.
Dogwood Fruit ID: The fruit of a dogwood is a small, round, shiny and black or dark red berry that ripens in late summer to early autumn. These berries are an important food source for birds such as thrushes and finches.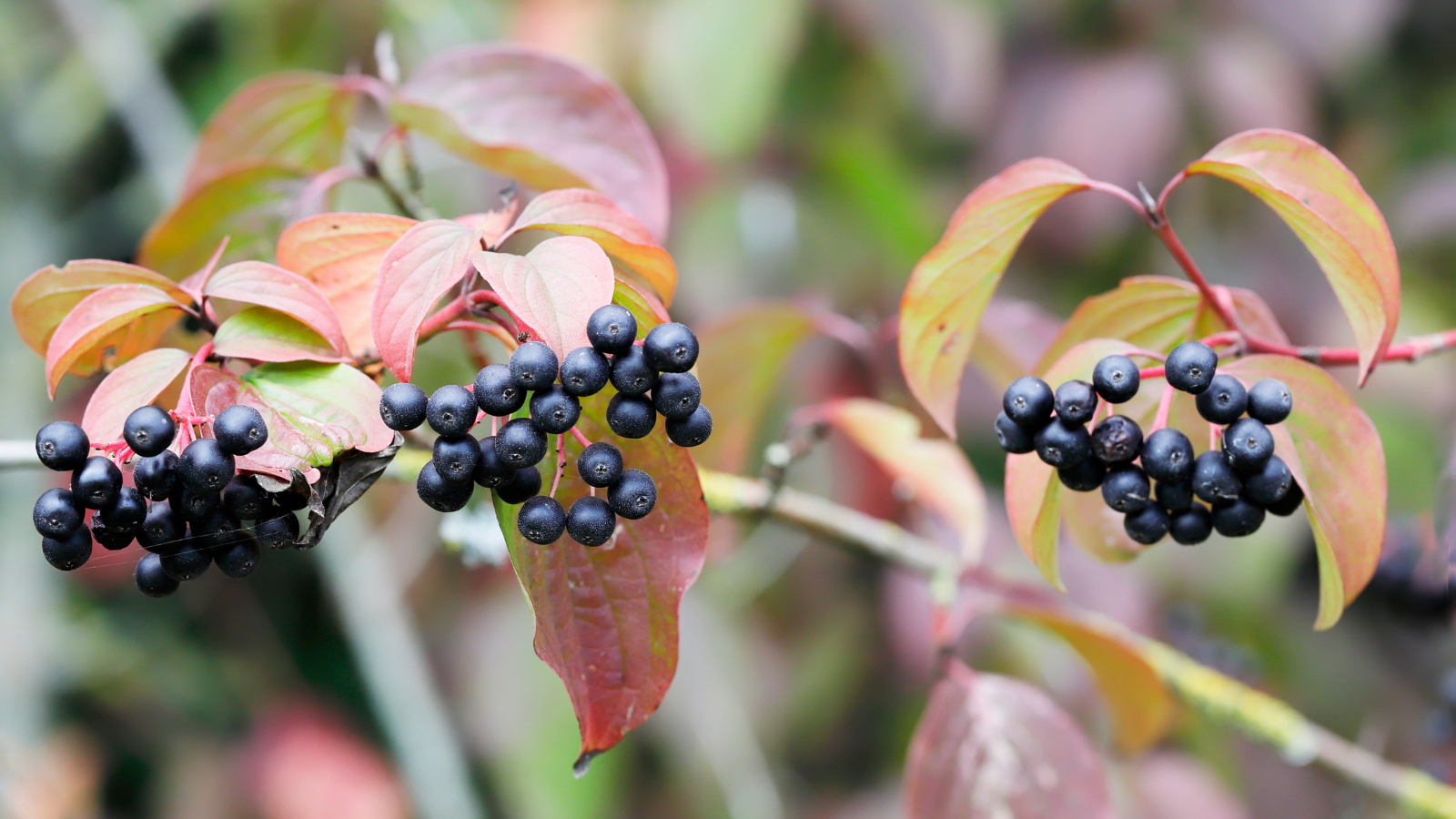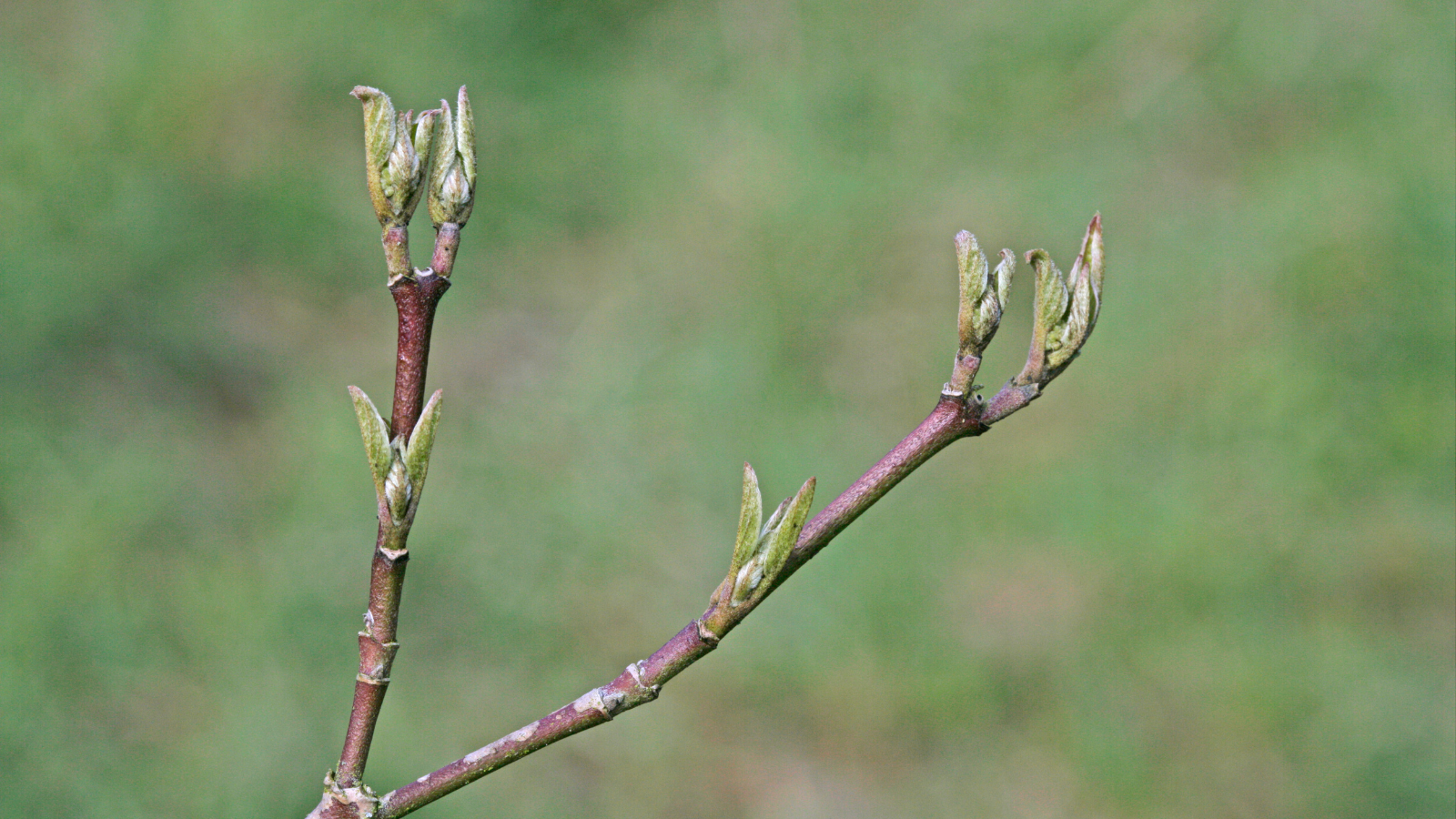 Dogwood Bark ID: The bark of a dogwood is smooth and grey-brown in colour, with distinctive white spots or patches that become more prominent as the plant ages. The young stems can be a vibrant red or yellow-green colour so they are often found in gardens or manicured landscapes providing striking winter colour.
What Native UK Wildlife Does Dogwood Support and How Does It Support Them?
Dogwoods provide important habitat and food sources for a wide range of UK wildlife. The flowers are an important nectar source for pollinators such as bees and butterflies, while the berries provide food for birds such as thrushes, finches and blackbirds. The leaves also provide food for a range of moth caterpillars, including the emperor moth and the lackey moth.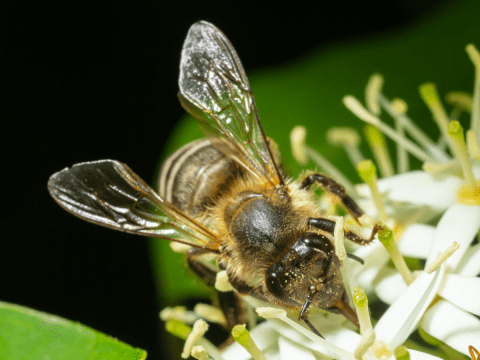 Properties and Uses of Wood/Parts of the Dogwood
The wood of a dogwood is hard and dense, making it an excellent choice for making tool handles, walking sticks and other small items and was traditionally used to make arrows, herding poles and butcher's skewers.
Start your tree planting journey today. Join I Dig Trees and be a part of something truly special.
Together, we're taking positive action - planting millions of trees for climate, wildlife and communities.