Downy Birch
(Betula pubescens)
The downy birch (Betula pubescens) is a remarkable tree native to the United Kingdom. With its ability to efficiently sequester carbon dioxide from the atmosphere, the downy birch plays a vital role in mitigating greenhouse gas emissions. Its diverse and rich ecosystem helps create habitat niches for a wide array of native UK wildlife, making it a natural haven for various plant and animal species.
Scientific Name: Betula pubescens
Family: Betulaceae
Average Height: The downy birch typically reaches a height of 15-25 metres, though some exceptional specimens can grow up to 30 metres tall.
Average Canopy spread: The canopy spread of the downy birch is approximately 6-10 metres, providing ample shade and shelter for creatures dwelling beneath.
Preferred Ground Conditions/Habitat: This resilient tree thrives in moist and well-drained soils, frequently found in heathlands, bogs, woodlands and along riverbanks. It has the remarkable ability to tolerate both acidic and alkaline soils, making it a versatile and widespread species across the UK. A pioneer species, its tiny seeds spread on the wind allow it to colonise open ground that larger seeds can't reach alone. Other species soon follow when the trees are large enough to harbour birds and other animals carrying larger seeds with them in their droppings, or to stash away for the winter and forgotten about.
How to Identify Downy Birch
Downy Birch Leaf ID: The leaves of the downy birch are simple, alternate and triangular-ovate in shape. They possess serrated edges and are glossy green on the upper surface.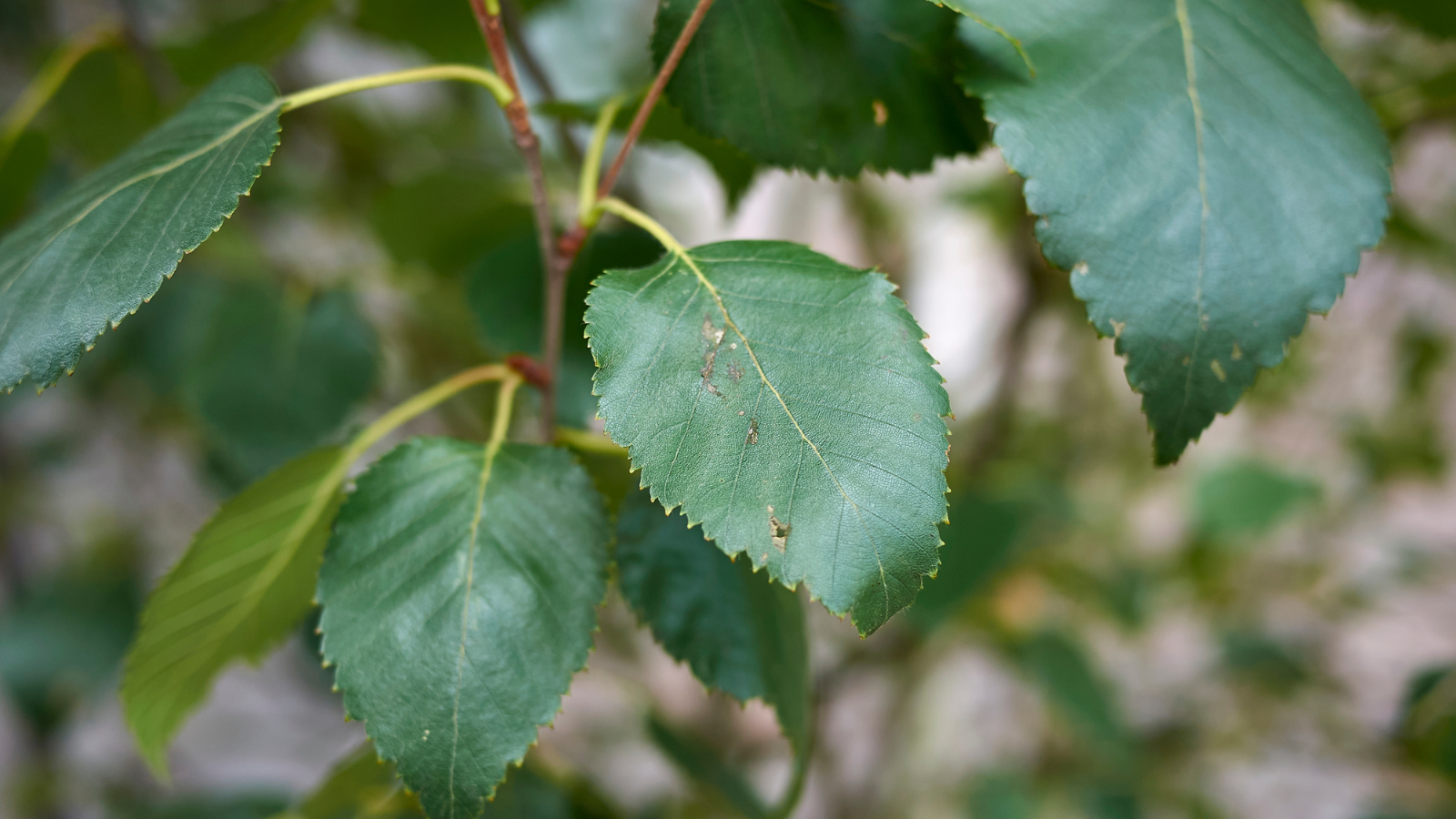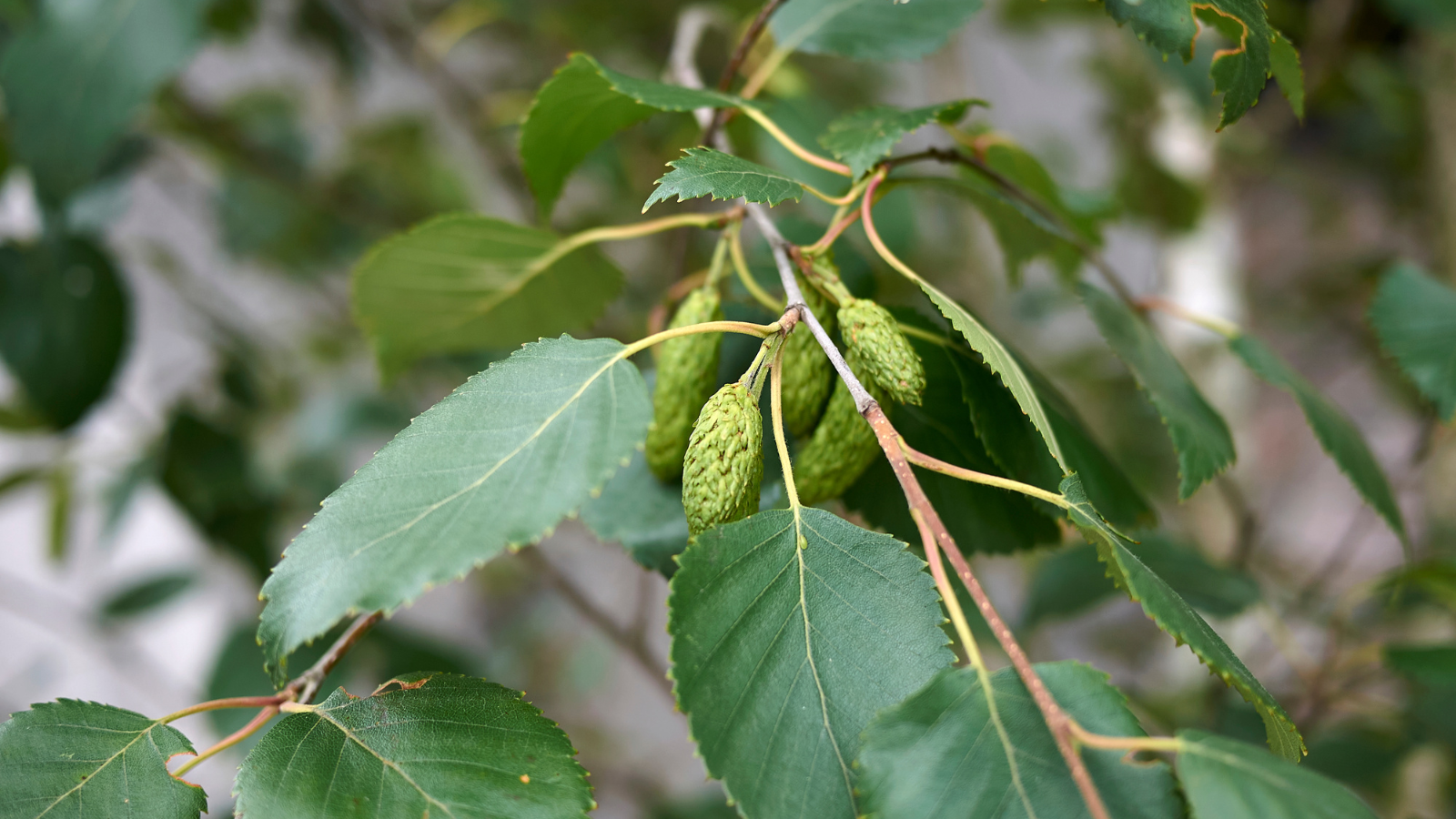 Downy Birch Flowers ID: The downy birch produces small, yellowish-brown and pendulous catkins during the spring season, serving as an essential source of pollen and nectar for early-emerging insects.
Downy Birch Fruit ID: The fruit of the downy birch consists of small, winged seeds known as samaras or wingnuts. These seeds are dispersed by the wind, facilitating the tree's reproduction and colonization in new areas.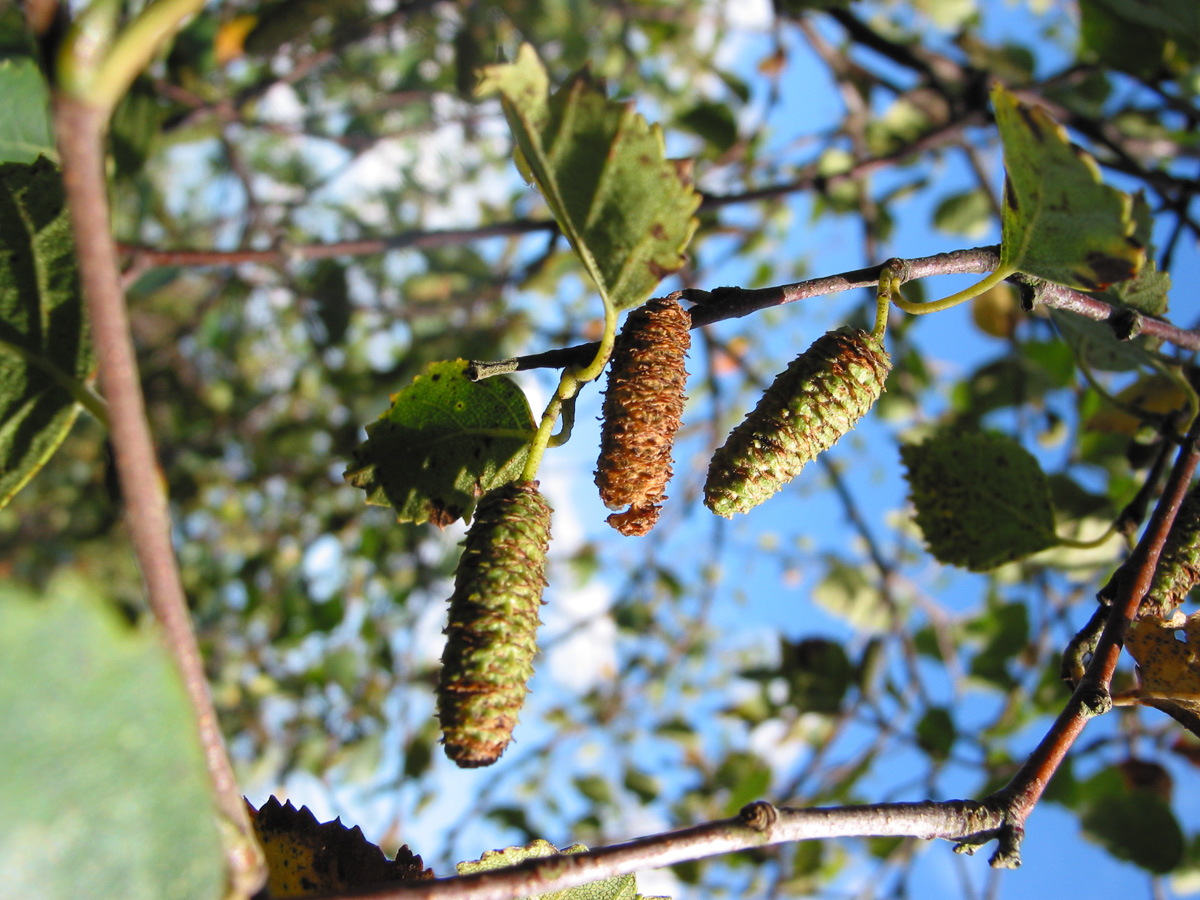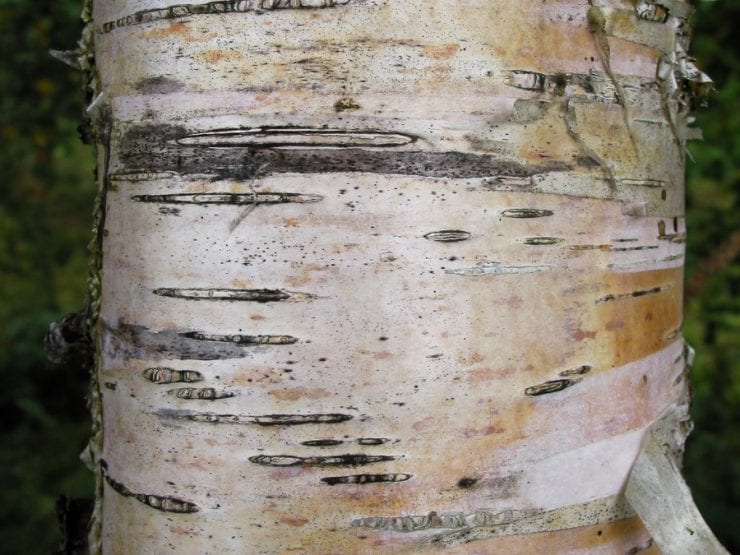 Downy Birch Bark ID: The bark of young downy birches is smooth and silvery-white, gradually transitioning into darker shades and developing horizontal lenticels as the tree matures. The young twigs are characteristically hairy, which is where the tree earns its name. The fine hairs give the twigs a soft edge, especially when seen with the light behind them.
What Native UK Wildlife Does Downy Birch Support and How Does It Support Them?
The downy birch supports numerous wildlife species. Its catkins are a critical food source for early pollinators, such as bees and butterflies, aiding them in their vital role of pollination. The tree's foliage provides food and habitat for various caterpillars and other insects. As the ecosystem flourishes around this birch, it becomes a magnet for small mammals and birds that find food and shelter within its branches and develops symbiotic relationships with fungi around its base.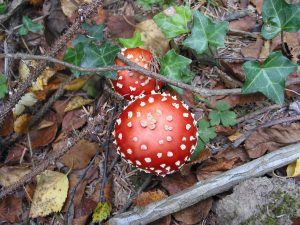 Properties and Uses of Wood/Parts of the Downy Birch
The downy birch has been cherished for centuries for its versatile wood, which is durable, strong and exhibits attractive grains. Traditionally, it has been used for crafting furniture, veneers and small wooden tools. Its bark has been utilised for making containers and shelters by indigenous people, highlighting the resourcefulness of this tree. The horizontal grain of birch bark and its waterproof properties even led to its use for constructing the waterproof skin of canoes! In modern times, the downy birch's wood is employed in the creation of plywood, pulp for paper and various renewable energy sources like firewood and wood pellets. Additionally, the tree's leaves and twigs have been used in traditional medicine for their diuretic and astringent properties, providing another layer of significance and utility to this magnificent species.
Start your tree planting journey today. Join I Dig Trees and be a part of something truly special.
Together, we're taking positive action - planting millions of trees for climate, wildlife and communities.