With its multiple uses and incredible ability to support local wildlife, it continues to be a beloved presence in the British landscape. Elder is a beacon of hope for wildlife, offering shelter and sustenance, all while being a staunch ally in our efforts to mitigate the effects of a changing climate.
Scientific Name: Sambucus nigra
Family: Adoxaceae
Average Height: Elder typically reaches an average height of 3-4 metres, gracefully rising from the ground like a sentinel of nature.
Average Canopy spread: Elder's canopy spreads out to approximately 2-4 metres.
Preferred Ground Conditions/Habitat: The Elder thrives in a diverse range of habitats, favouring damp woodlands, hedgerows and riverbanks. It's a master of adaptability, and its roots cling tenaciously to the UK's diverse landscapes.
Elder Leaf ID: Identifying the Elder is a breeze with its pinnately compound leaves, comprising 5-7 leaflets. The leaves are dark green and serrated, giving the shrub a distinctive appearance.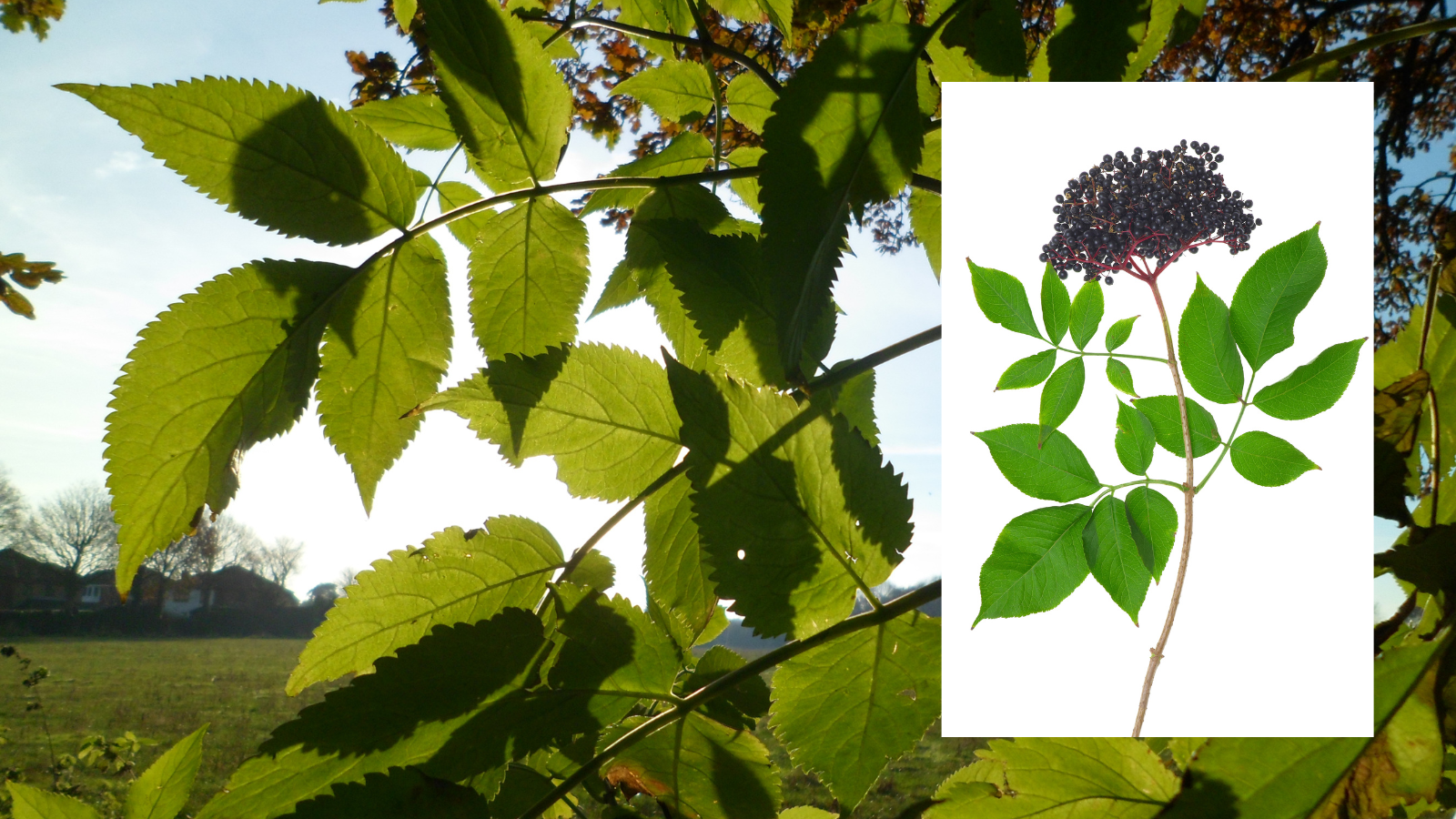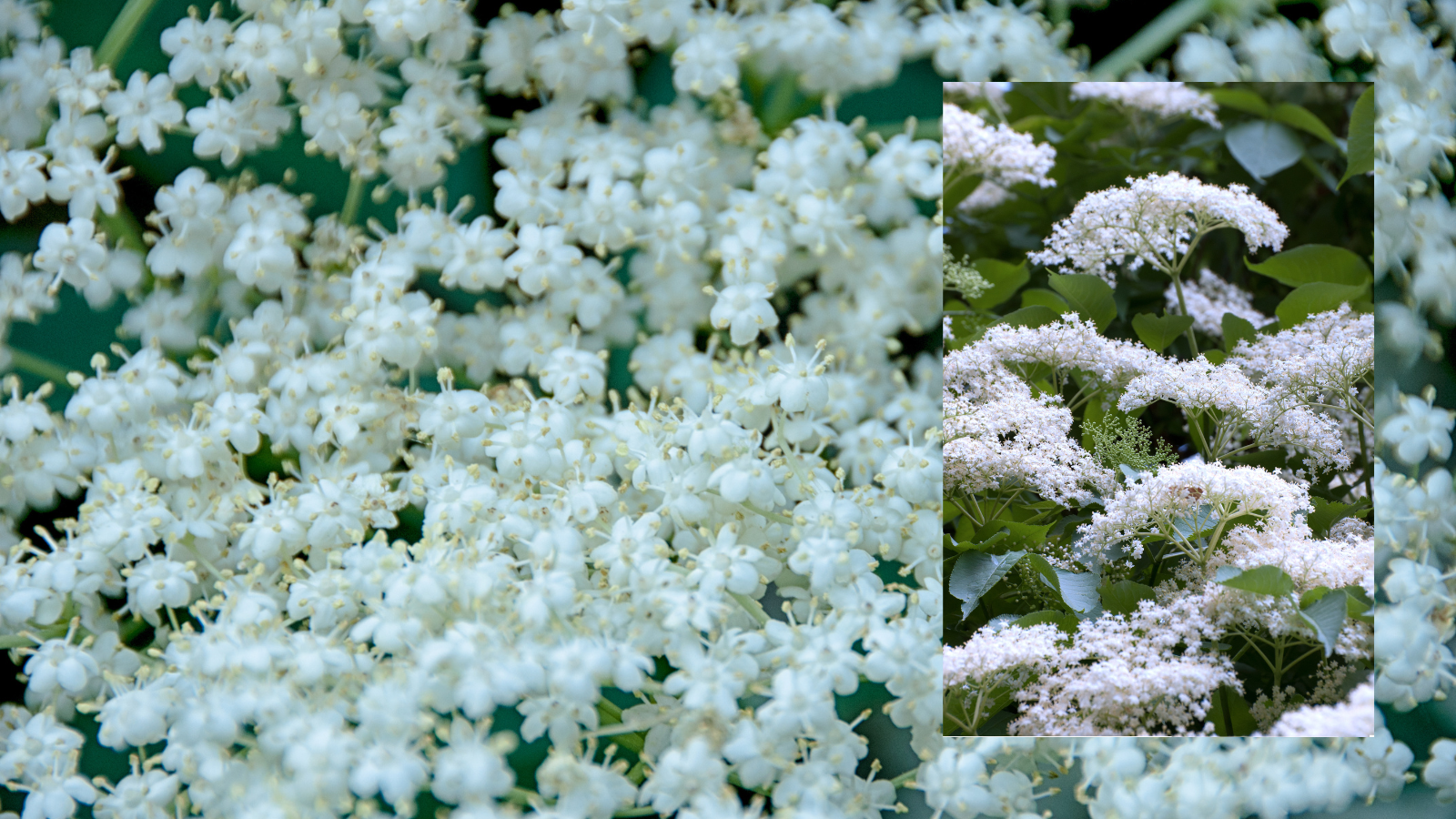 Elder Flower ID: In late spring and early summer, the Elder dons beautiful, creamy-white, flat-topped flower clusters. These delicate blooms are not only visually stunning but also fragrant, attracting myriad pollinators.
Elder Fruit ID: Come late summer, the Elder reveals its treasure trove of dark purple, almost black, berries. These are a staple for a wide range of wildlife, including birds and foragers alike.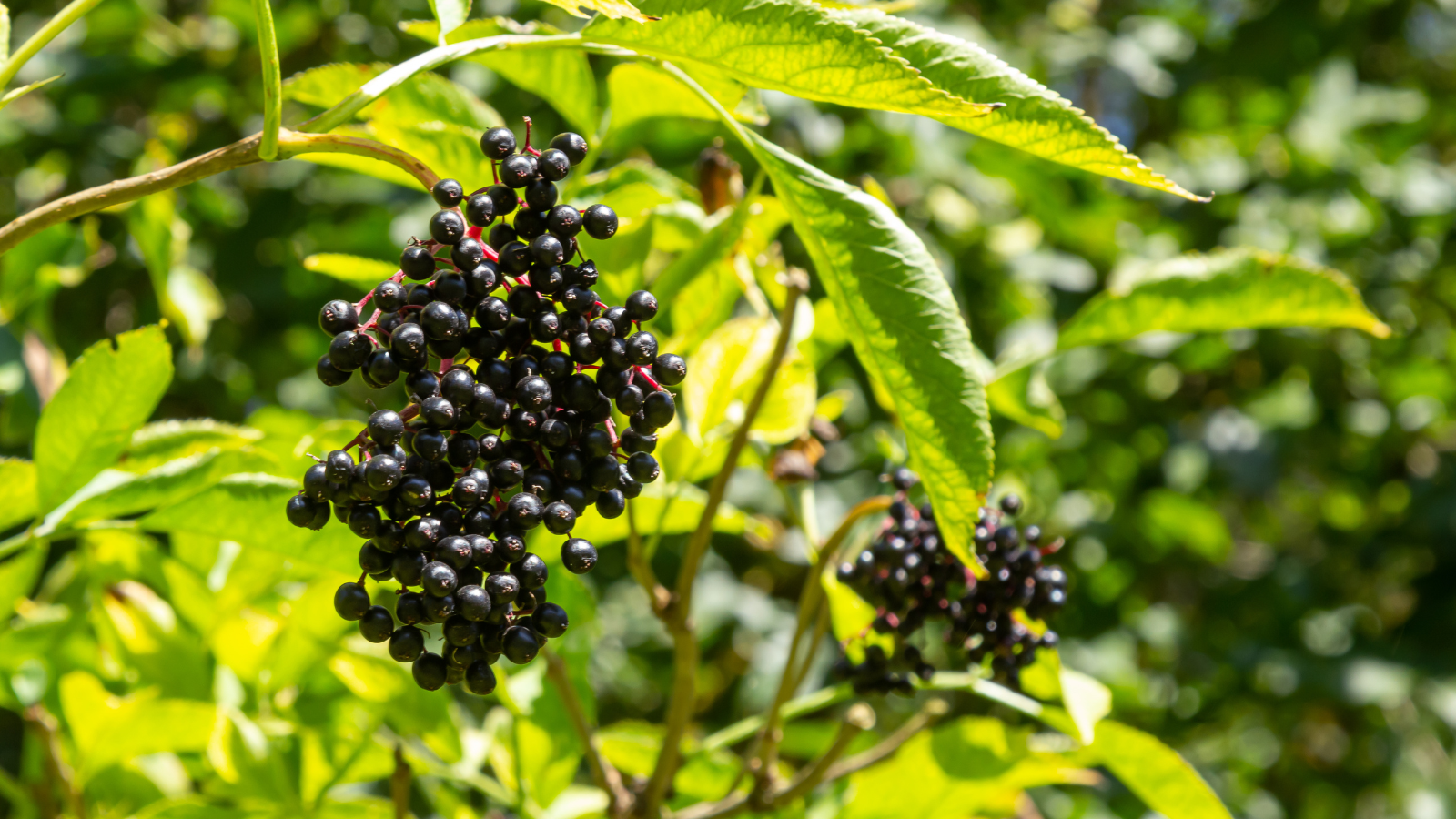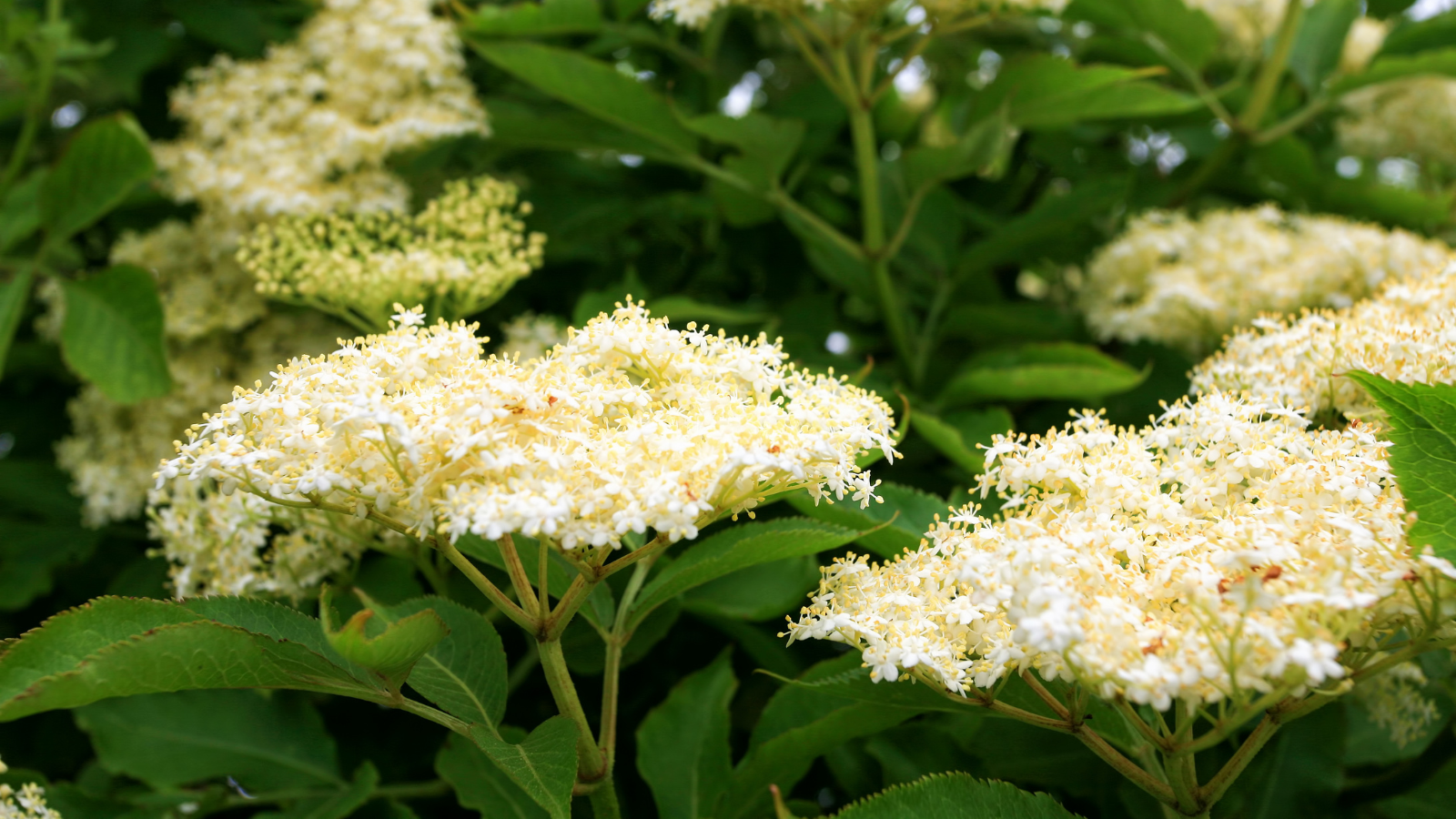 Elder Bark ID: The bark of the Elder displays a rough and furrowed texture, with shades of grey and brown. This rugged exterior hints at the shrub's resilience and age.
What Native UK Wildlife Does Elder Support and How Does It Support Them?
Elder is a vital larder for British wildlife. Its flowers beckon pollinators like bees and butterflies, aiding in the propagation of other plant species. Additionally, its berries are a vital source of food for birds, particularly blackbirds, song thrushes and redwings, during the autumn months. Furthermore, the dense shrubbery of the Elder offers safe nesting sites for a variety of birds.
Properties and Uses of Wood/Parts of Elder
Elder is more than just a friend to wildlife; it has been a trusty companion to humans for centuries. Its wood, with its soft and easily workable characteristics, is utilized for crafting musical instruments, such as flutes and whistles. Its flowers are transformed into fragrant and refreshing Elderflower cordial, its berries are processed into jams, and it also makes excellent wine. Beyond its culinary and artistic uses, the Elder has also had a long history in traditional herbal medicine, with various parts of the plant being employed for their purported health benefits.
Start your tree planting journey today. Join I Dig Trees and be a part of something truly special.
Together, we're taking positive action - planting millions of trees for climate, wildlife and communities.