With its flexible branches, this willow species provides a welcoming habitat for a plethora of native UK wildlife, offering shelter, nesting sites and food resources.
Scientific Name: Salix cinerea
Family: Salicaceae
Average Height: The grey willow typically grows to a height of 8-12 metres.
Average Canopy spread: Its canopy can spread to about 6-8 metres, providing ample coverage for wildlife beneath its branches.
Preferred Ground Conditions/Habitat: This adaptable tree thrives in damp and marshy areas, such as wet woodlands, riverbanks and fenlands. In fact, it can grow partly submerged in water. It can tolerate acidic to slightly alkaline soils, making it a common sight in various UK regions.
How to Identify Grey Willow
Grey Willow Leaf ID: The leaves of Salix cinerea measure about 5-10 centimetres in length. Instead of being long and thin like many other willows, the leaves are oval, but not as broad as the goat willow. The leaves are generally twice as long as they are wide but more variable than other willows. They exhibit a greyish-green hue on the upper side and a pale, silky underside.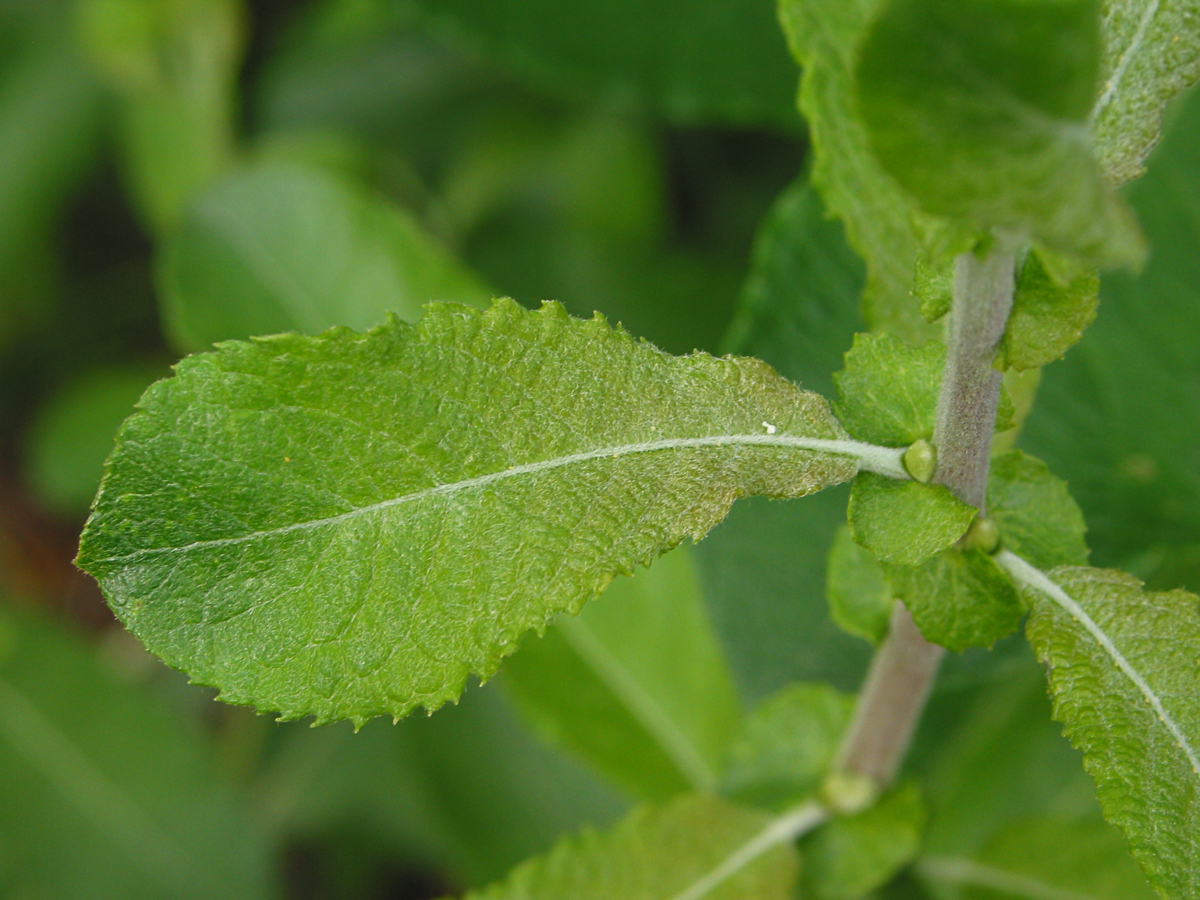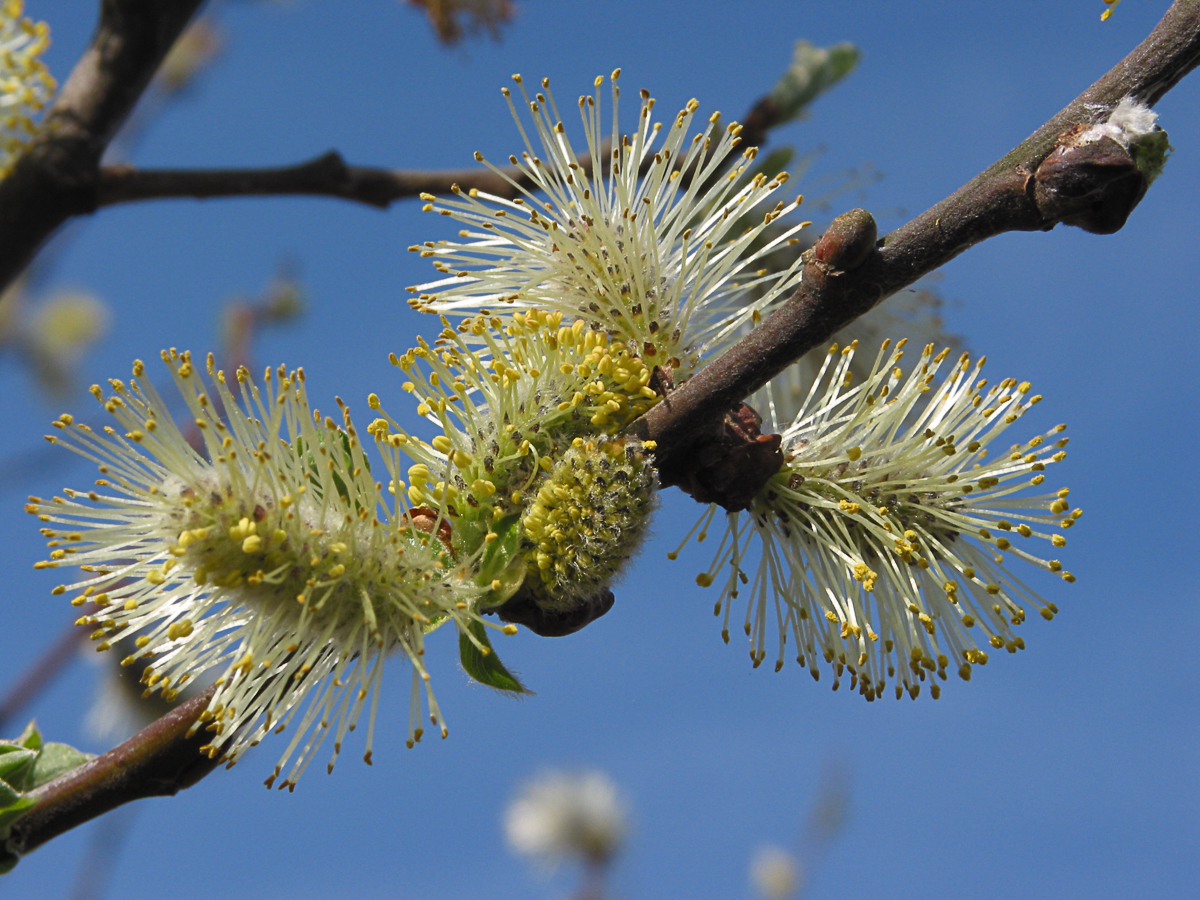 Grey Willow Flowers ID: The tree's flowers, known as catkins, appear in spring before the leaves. They are 2-3 centimetres long, erect on short stalks and cylindrical, very much like the goat willow. The male catkins are slender and yellow, while the female catkins are shorter and greenish. They are both wind and insect pollinated.
Grey Willow Fruit ID: The female catkins eventually develop into cylindrical-shaped capsules containing numerous tiny seeds, equipped with a tuft of silky hairs to aid in wind dispersal.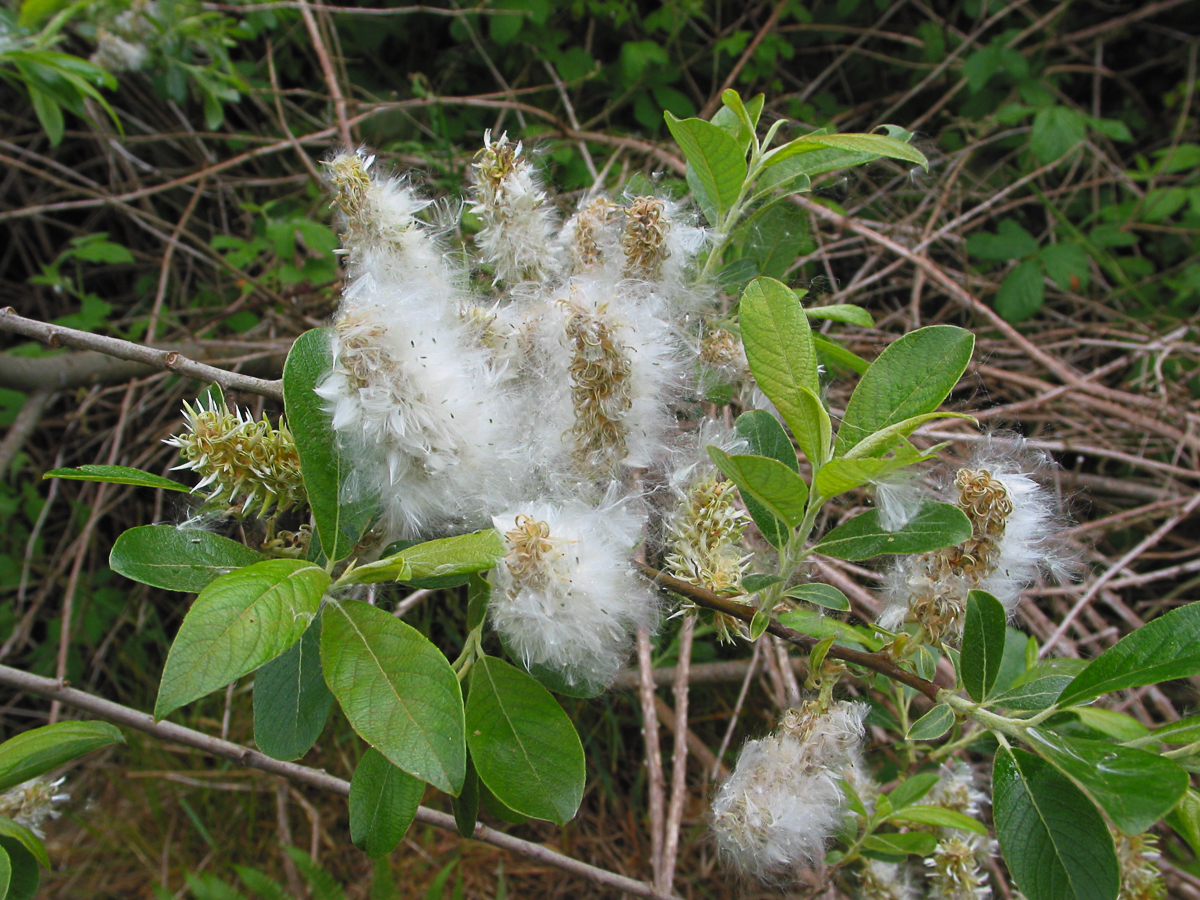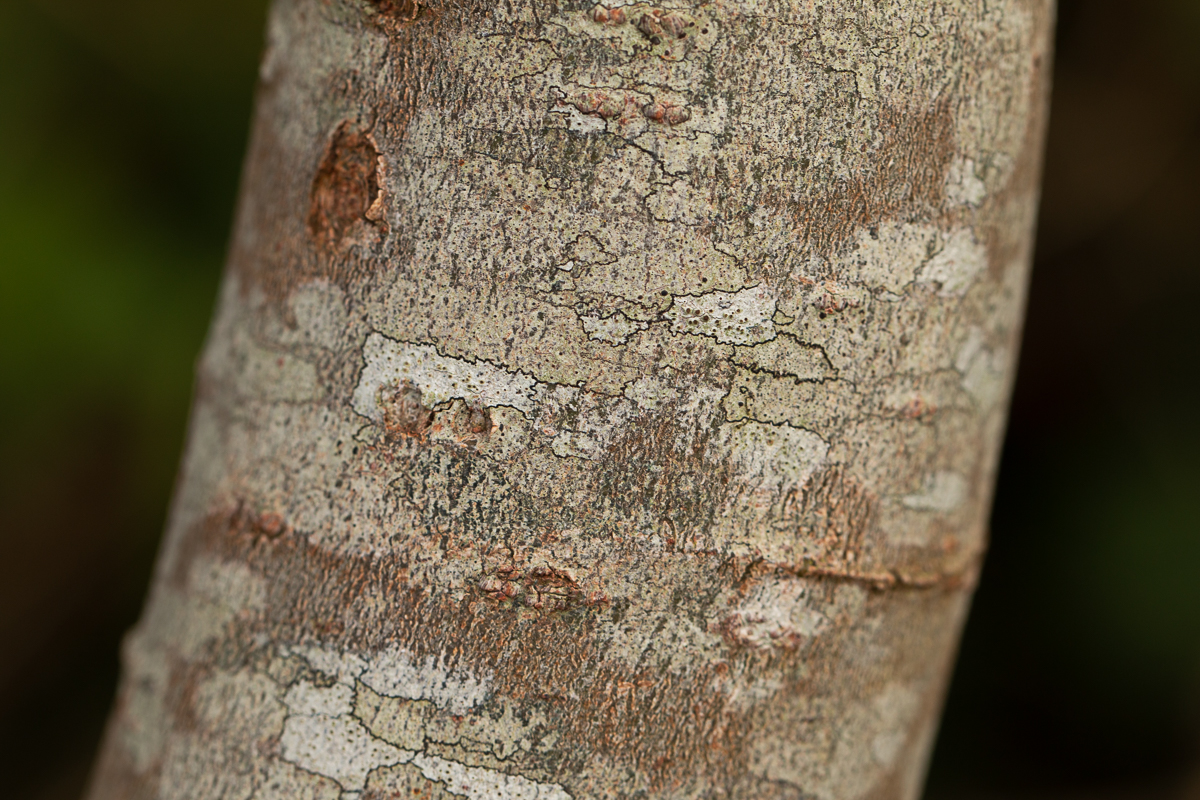 Grey Willow Bark ID: The bark of the grey willow is initially smooth and dark grey, but as the tree matures, it becomes rougher and develops diamond shaped fissures and grooves.
What Native UK Wildlife Does Grey Willow Support and How Does It Support Them?
The grey willow serves as a vital lifeline for various native UK wildlife. Birds, such as chiffchaffs, long-tailed tits and wood warblers, find shelter in its branches and build nests among its foliage. Bees and other pollinators rely on its early catkins for nectar and pollen during the crucial early spring period when food sources can be scarce. Additionally, the tree's leaves serve as a food source for caterpillars of several moth species. The willow's proximity to water sources makes it a hotspot for aquatic insects and amphibians, waterfowl, crustaceans and mammals. further enhancing the biodiversity of its surroundings.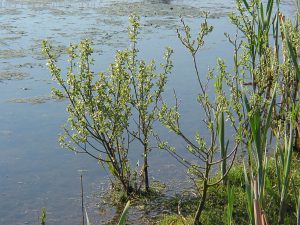 Properties and Uses of Wood/Parts of the Grey Willow
The wood of the grey willow is pliable and lightweight, making it an excellent choice for crafting baskets, furniture and even wickerwork. The willow plays a vital ecological role in stabilizing riverbanks and floodplains, reducing erosion and helping to maintain the integrity of aquatic ecosystems. Furthermore, its ability to take up excess nutrients from the soil assists in mitigating water pollution. On a grander scale, the grey willow contributes to carbon sequestration, playing a small but significant part in combating climate change.
Start your tree planting journey today. Join I Dig Trees and be a part of something truly special.
Together, we're taking positive action - planting millions of trees for climate, wildlife and communities.