The hazel tree, a magnificent plant with a wealth of uses and benefits! Did you know that planting hazel trees can help fight climate change by reducing carbon in the atmosphere and improving air quality? Hazel trees also provide a valuable habitat for a wide range of native UK wildlife, making them an important part of our ecosystem.
Scientific Name: Corylus avellana
Family: Birch family (Betulaceae)
Average Height: Can grow up to 3-8 metres tall.
Average Canopy spread: Can spread up to 3-5 metres wide.
Preferred Ground Conditions/Habitat: Hazel trees are found in a variety of habitats, including woodland edges, hedgerows and scrubland. They prefer well-drained soils and can tolerate a range of soil types.
Hazel Leaf ID: The leaves of the hazel tree are rounded, hairy and have a serrated edge with a pointed tip. Appearing in May they are green in colour, sometimes tinged red when young and are typically around 6-12 centimetres long.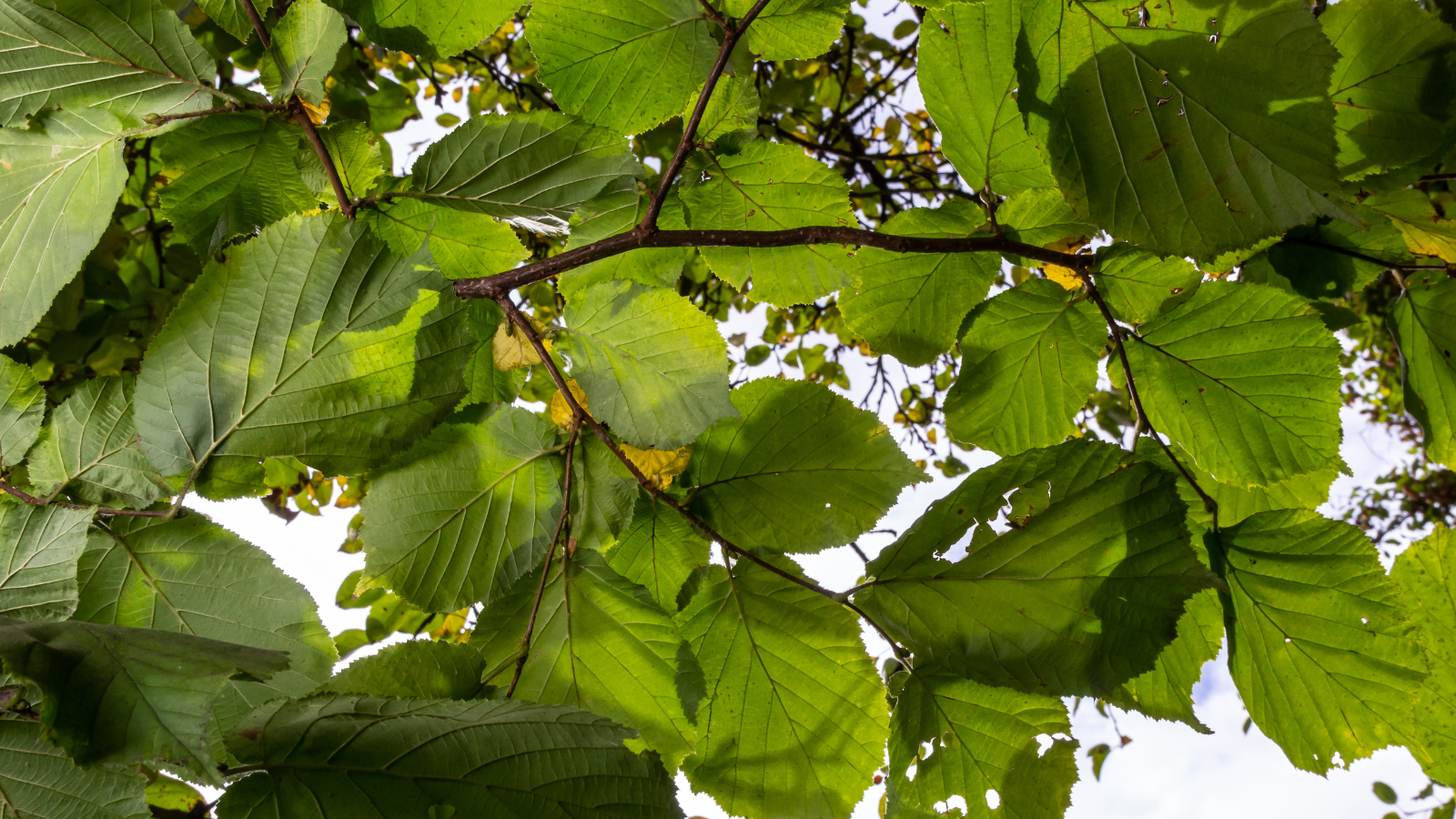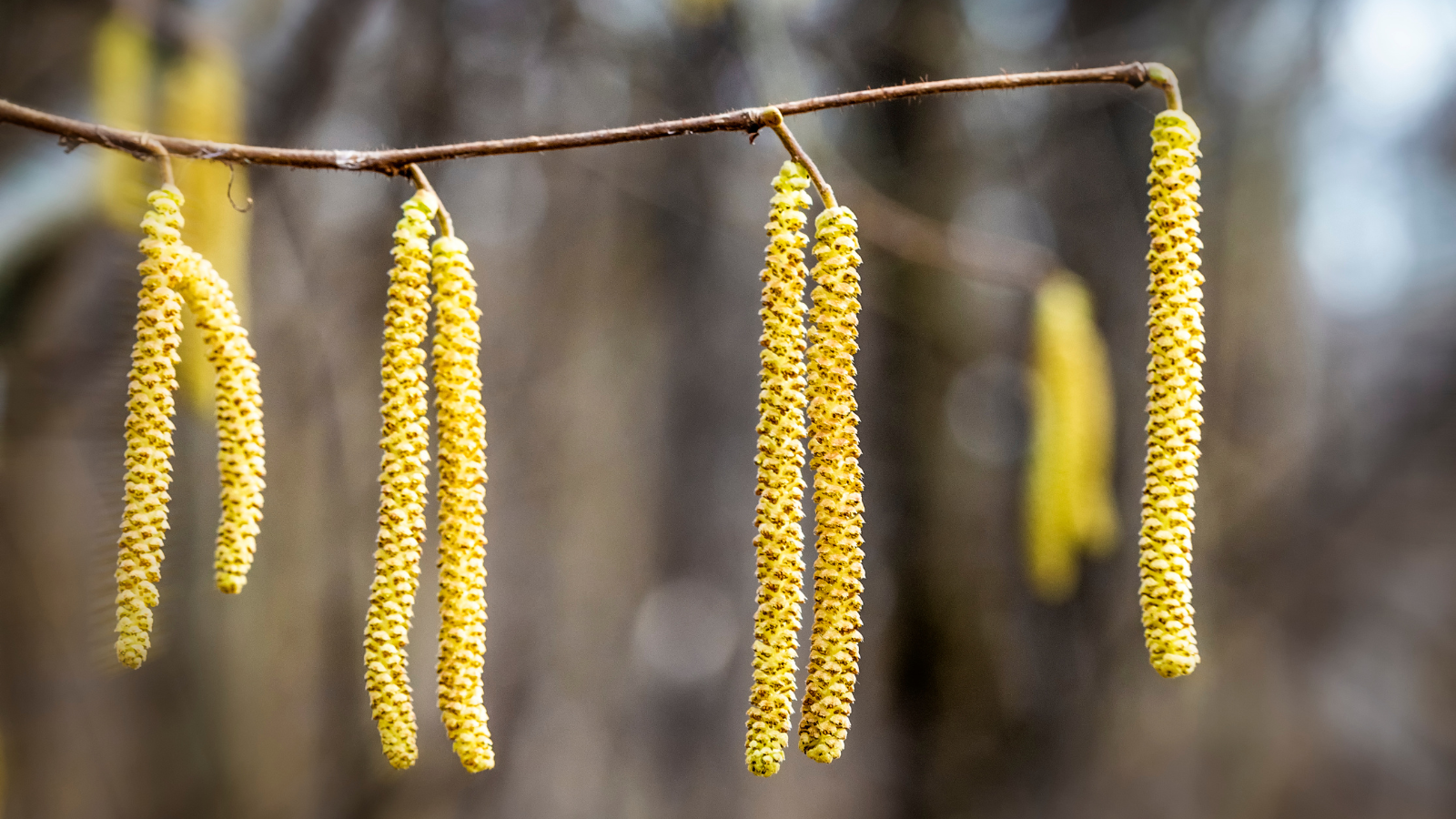 Hazel Flowers ID: Hazel trees produce catkins, which are long, thin flowers that hang down from the branches. The male catkins are yellow and hang in clusters from late winter before the leaves appear, while the female catkins are smaller and reddish in colour and once pollinated, they will remain on the tree to develop into nuts.
Hazel Fruit ID: The fruits of the hazel tree are edible nuts, which are enclosed in a protective husk. The nuts are typically round or oval in shape and are around 1-2 centimetres in diameter. Loved by wildlife, they are also favoured by humans. The challenge is beating the squirrels to them! Squirrels can be seen visiting hazel trees in late summer checking on the ripeness, so they know exactly when to harvest them. A staple of the Christmas nut mix, hazelnuts go well with chocolate and can be found in most selection boxes – blended or whole. They're also used for sweet sandwich spreads due to their high fat content, which gives them a rich creamy texture and sweetly nutty flavour.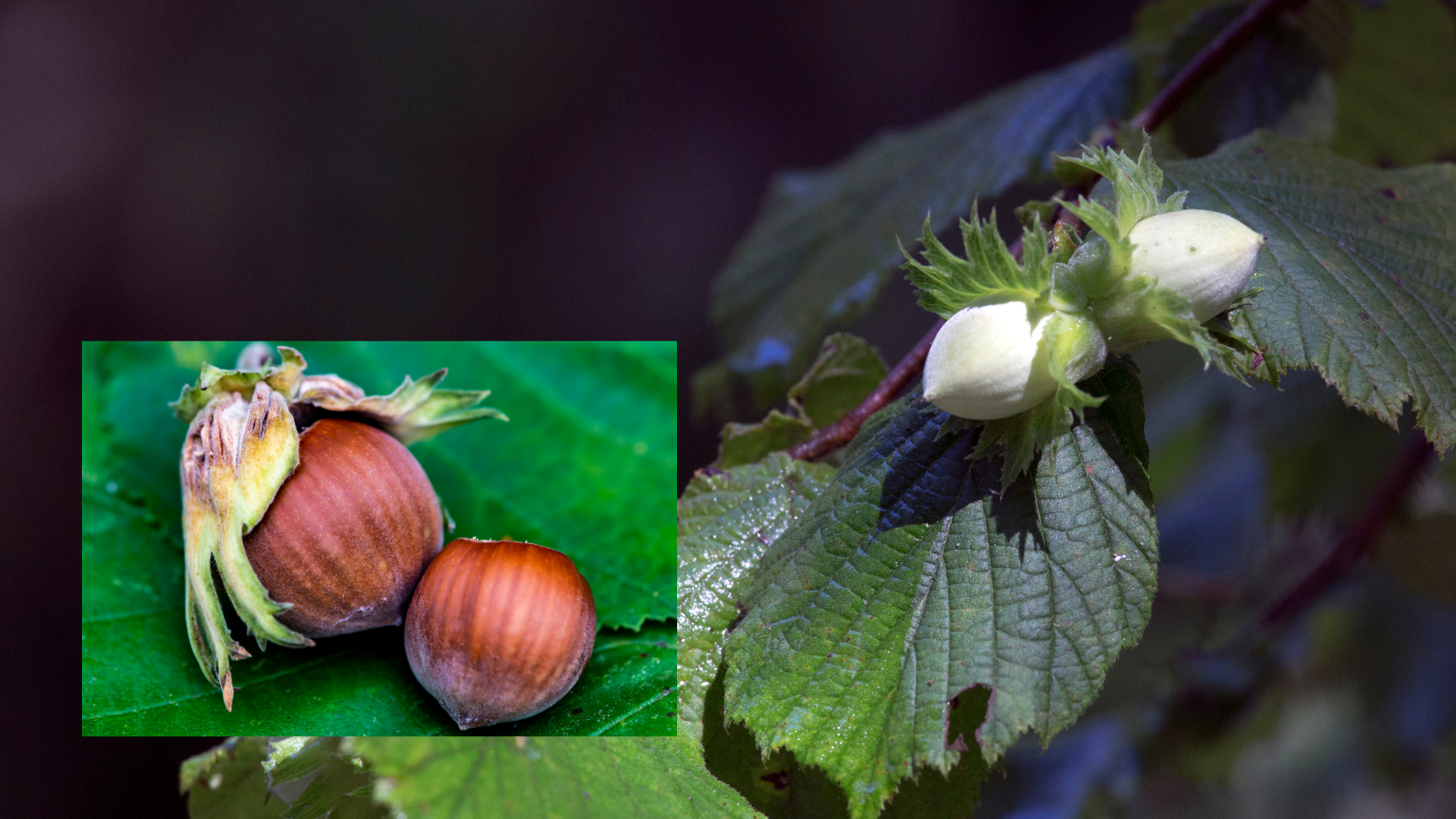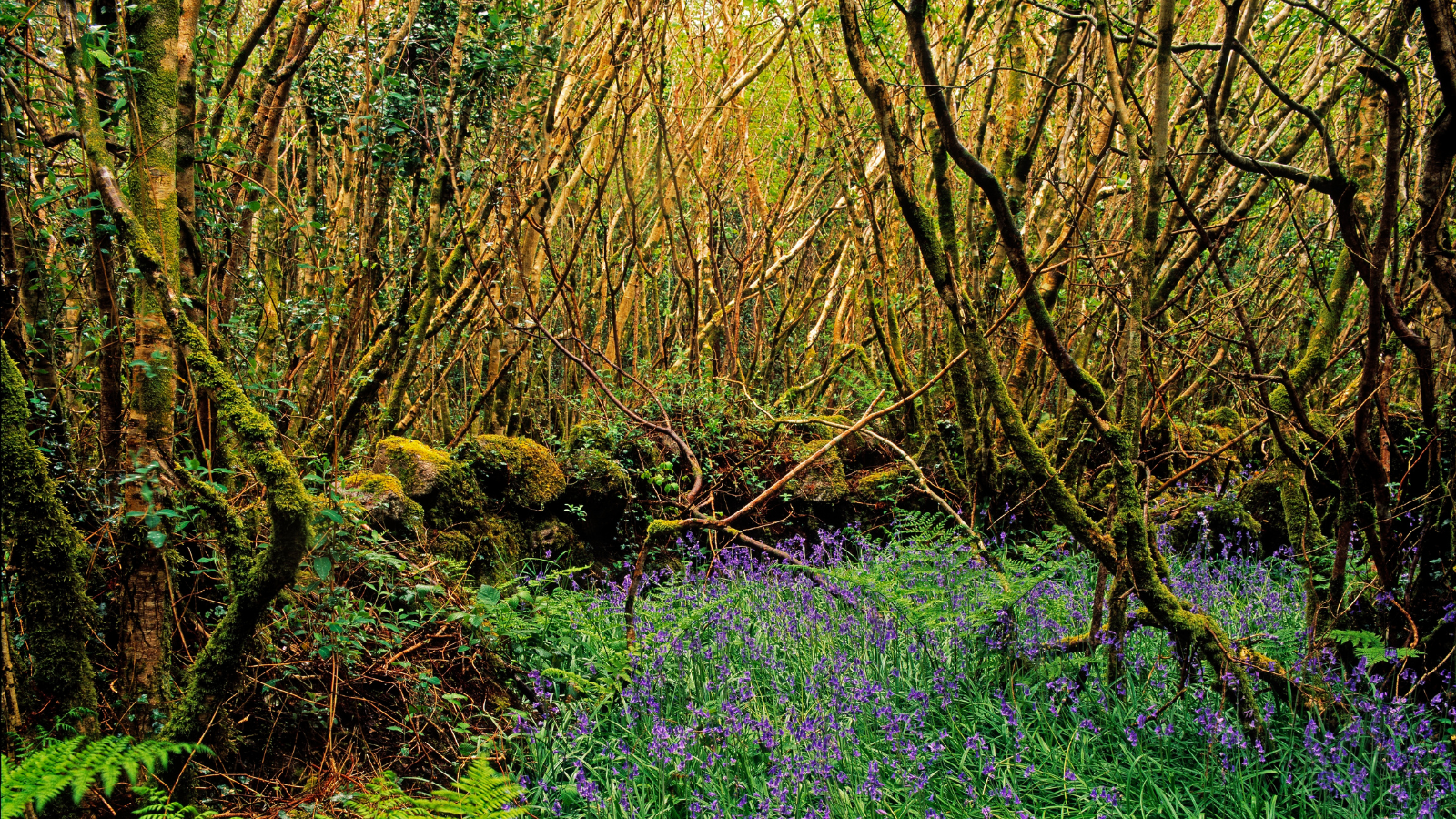 Hazel Bark ID: The bark of the hazel tree is smooth and greyish-brown in colour. It becomes more deeply grooved as the tree ages.
What Native UK Wildlife Does Hazel Support and How Does It Support Them?
Hazel trees provide a valuable habitat for a wide range of UK wildlife, including birds, mammals, insects and fungi. The nuts are an important food source for many animals, including squirrels, woodpeckers, jays and mice. The catkins provide an early source of nectar and pollen for insects, including bees and butterflies. Hazel leaves are also an important food source for caterpillars of several species of moth.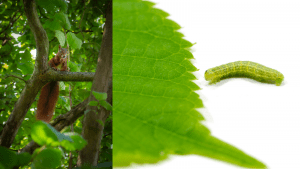 Properties and Uses of Wood/Parts of the Hazel
Hazel wood is straight-grained and can be easily split, making it a popular choice for making wattle fencing, hurdles, baskets and other traditional woodland crafts. The nuts are edible and can be used in a variety of dishes, including cakes and sweets. Hazel leaves and bark have also been used for medicinal purposes, with extracts from the plant being used to treat conditions such as coughs and colds. Hazel is very easy to coppice – a process where new growth is cut back at intervals to encourage more new stems to sprout. Once cut, the tree will regenerate itself. The cut material is used for many of those traditional crafts, as well as being an easy source of firewood. Before the invention of chainsaws, bundles of small hazel stems were much easier to harvest than trying to fell a whole tree and chop it up.
Start your tree planting journey today. Join I Dig Trees and be a part of something truly special.
Together, we're taking positive action - planting millions of trees for climate, wildlife and communities.