Spindle
(Euonymus europaeus)
When planted, Spindle becomes a haven for biodiversity, attracting a wealth of insects and birds while also contributing to carbon sequestration. Planting this extraordinary shrub in your local environment can truly make a positive impact on biodiversity and help mitigate the effects of climate change right here in the United Kingdom… 
Scientific Name: Euonymus europaeus
Family: Celastraceae
Average Height: The Spindle typically reaches heights of 2-6 metres.
Average Canopy spread: Its canopy spreads up to 4 metres wide.
Preferred Ground Conditions/Habitat: This adaptable shrub thrives in a variety of soils, from chalky to loamy, and is often found in woodlands, hedgerows and scrublands.
Spindle Leaf ID: Its distinctive elliptical leaves are bright green, with serrated edges and a pointed tip.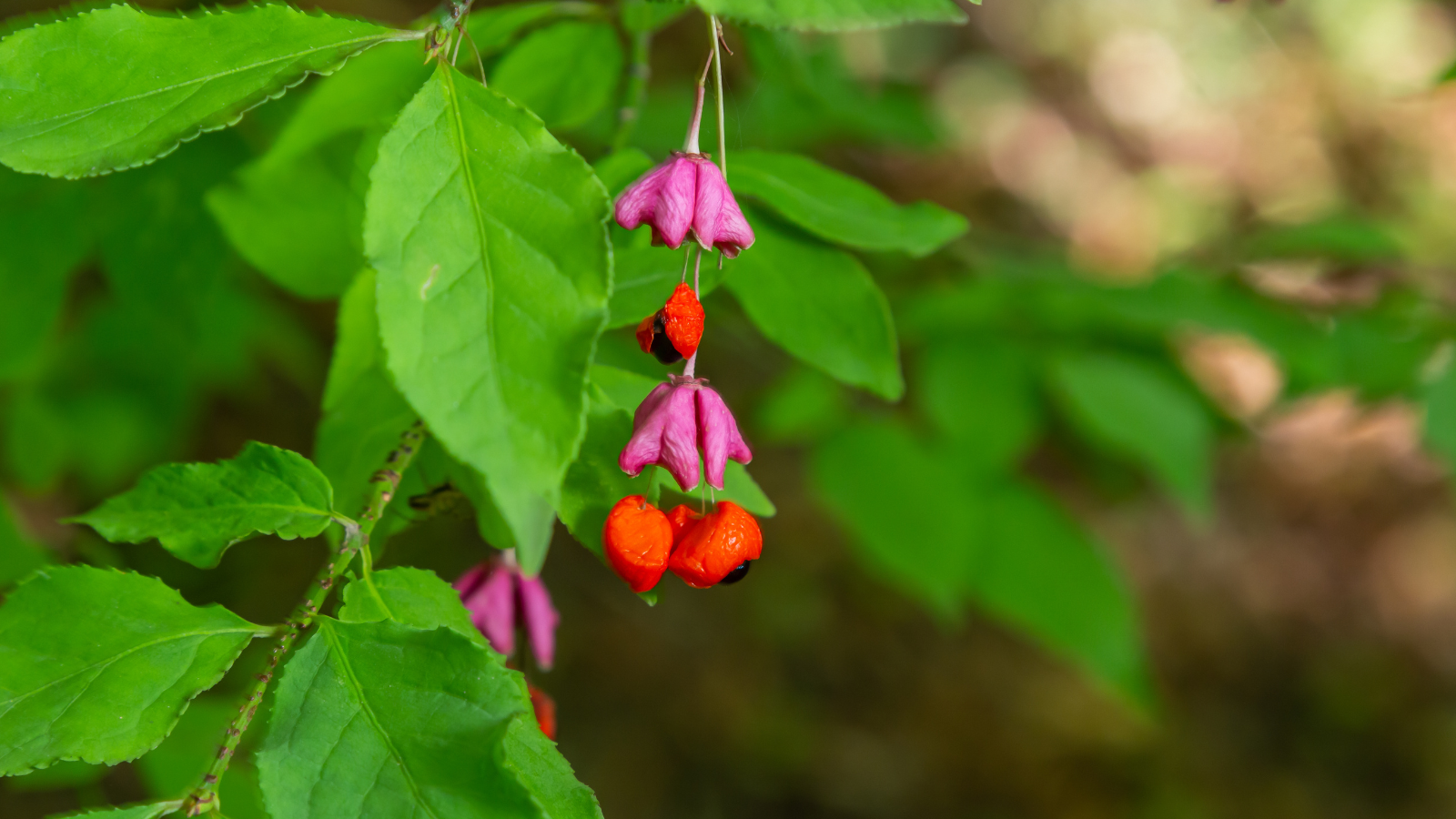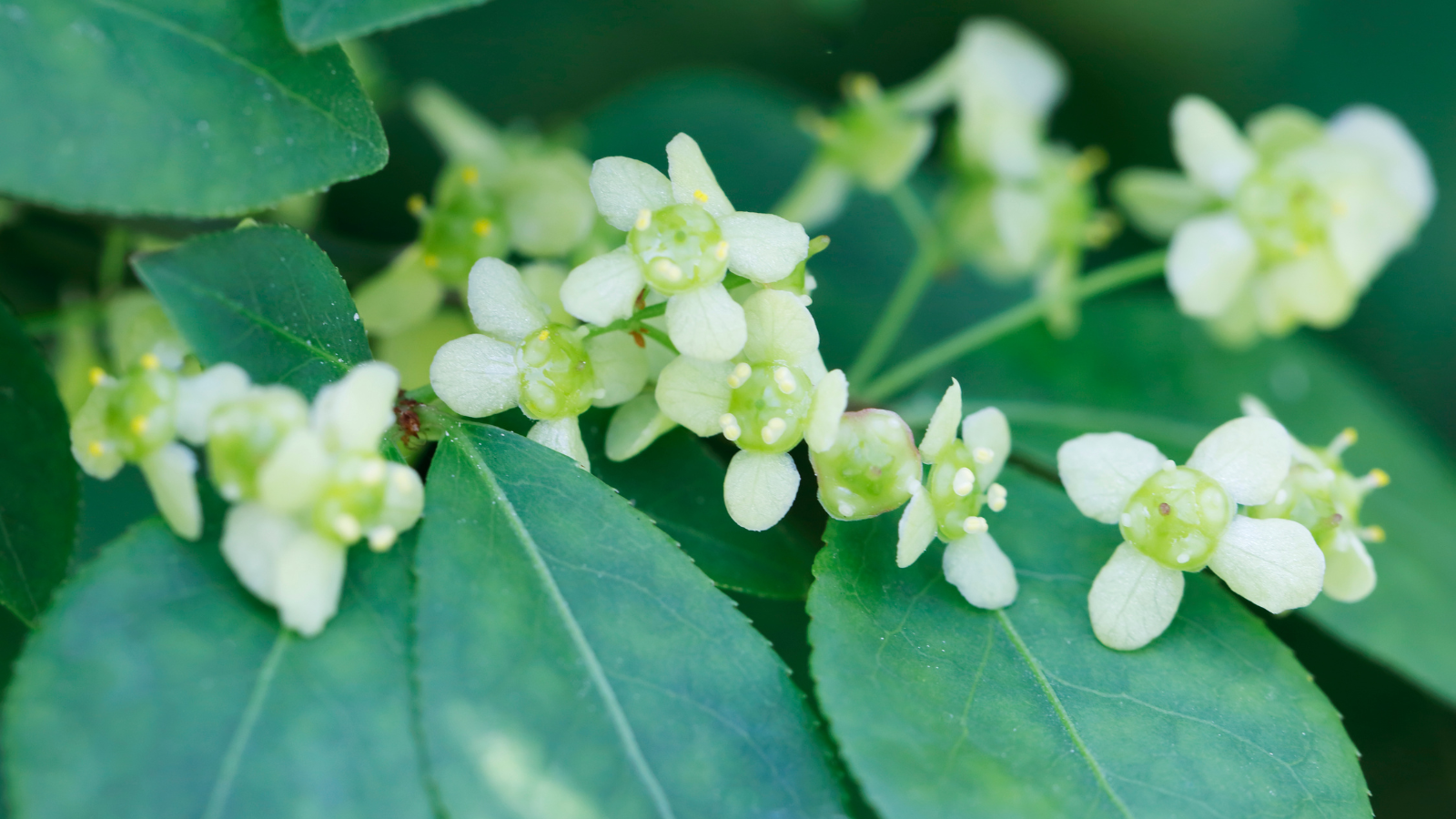 Spindle flower ID: Inconspicuous greenish-yellow flowers bloom in late spring, arranged in small clusters.
Spindle Fruit ID: The Spindle's most iconic feature is its vibrant pink and orange seed capsules, splitting open in autumn to reveal bright orange seeds.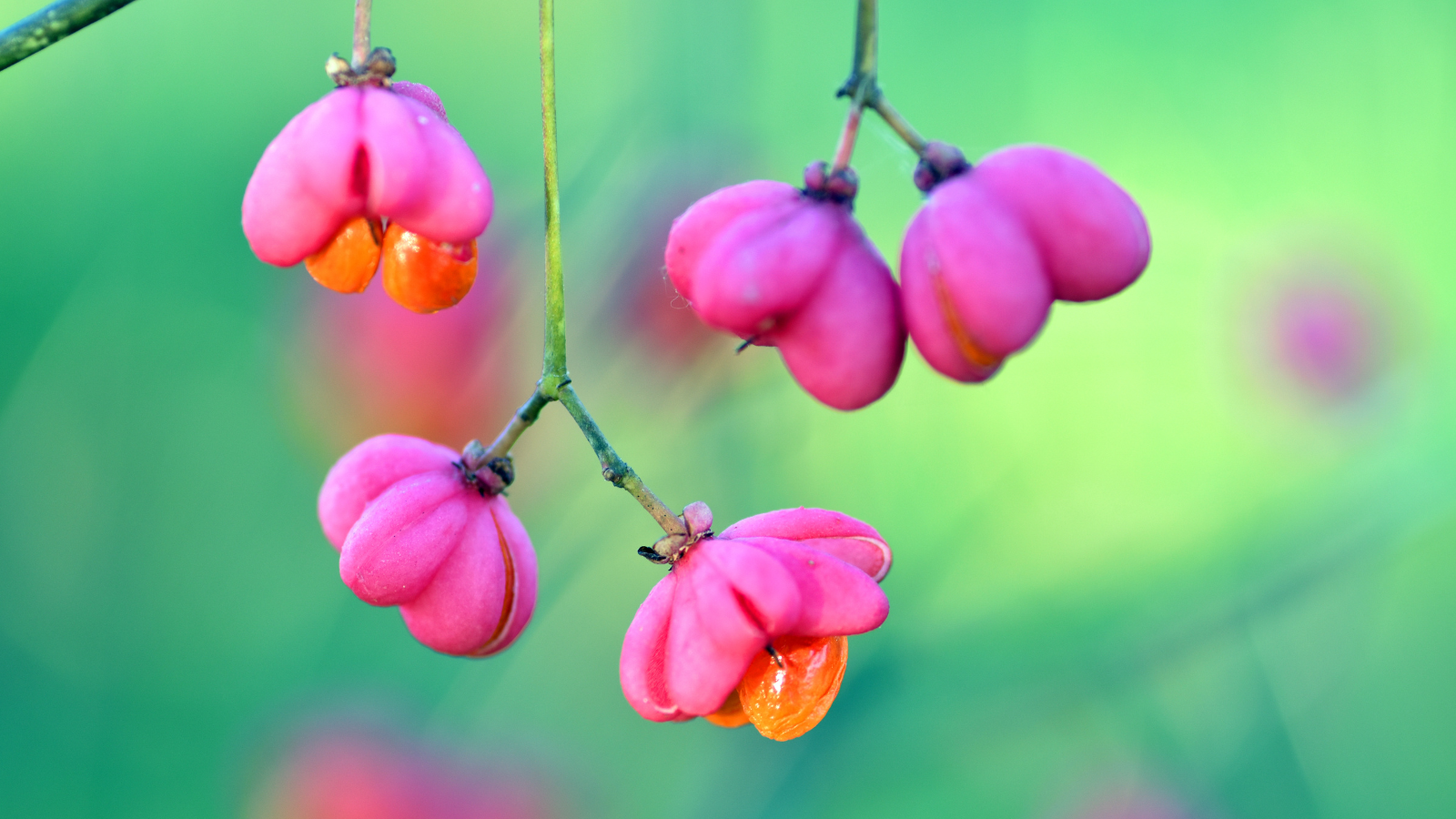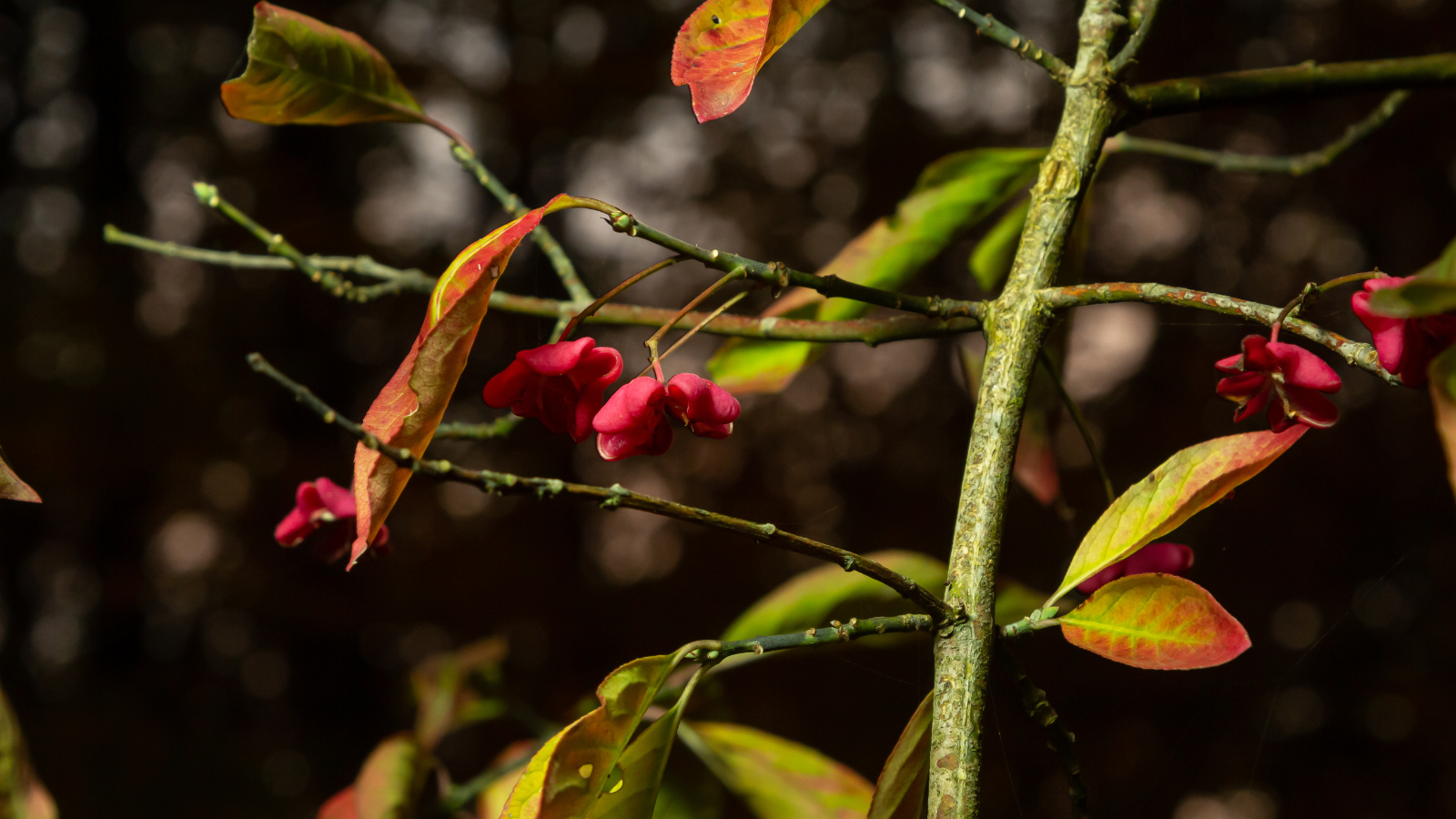 Spindle Bark ID: The young bark is smooth and greenish. When the tree ages a little the bark becomes grey with vertical stripes.
In cross-section, a typical young branch of spindle is square. At each corner of this square is a 'corky' growth. 
What Native UK Wildlife Does Spindle Support and How Does It Support Them?
This splendid shrub is a lifeline for our wildlife. Its flowers provide nectar for bees and other pollinators, while its berries are a vital food source for birds such as blackbirds and thrushes during the winter months. Additionally, the Spindle is the primary host plant for the Spindle Ermine Moth (Yponomeuta cagnagella). These moths lay their eggs on the Spindle, and their caterpillars feed on its leaves, contributing to the web-like appearance sometimes seen on the shrub in late summer. This relationship exemplifies the interconnectedness of our native species. 
Properties and Uses of Wood/Parts of the Spindle
The Spindle's wood, while hard and durable, is not commonly used for large-scale purposes due to its relatively small size. However, its dense wood has been historically used for making spindles (hence the name), skewers, toothpicks and knitting needles. It is also very good for carving. Medicinally, various parts of the Spindle have been employed in traditional remedies for their laxative and purgative properties. But in our modern times, its most significant value lies in its ecological contributions, acting as a green guardian against climate breakdown and a vital resource for our native wildlife.
Start your tree planting journey today. Join I Dig Trees and be a part of something truly special.
Together, we're taking positive action - planting millions of trees for climate, wildlife and communities.