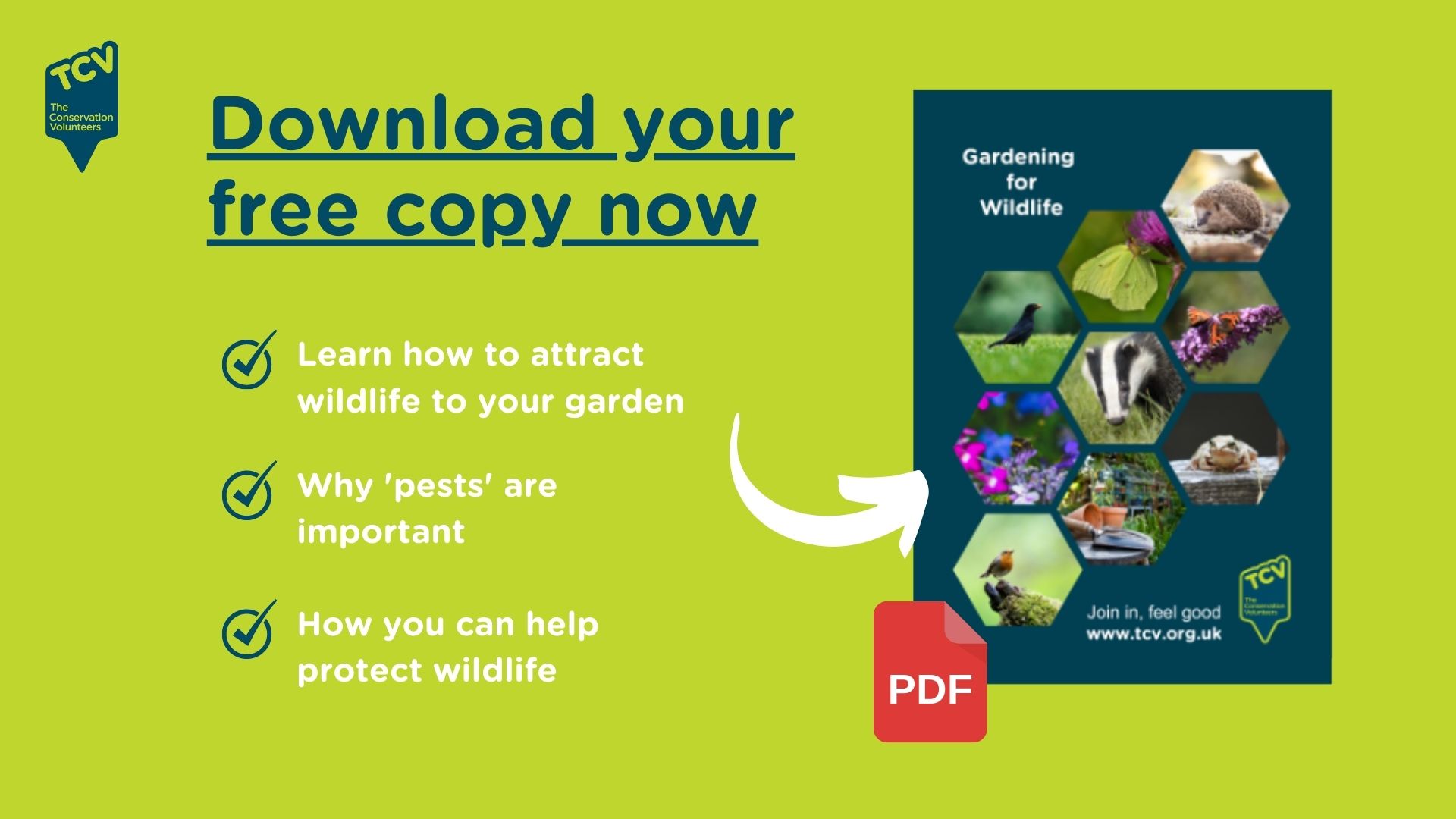 Please find your gardening for wildlife top tips below.
Discover more brilliant wildlife gardening tips through TCV's how-to video collection that will help get you outside to attract and enjoy nature on your doorstep.
Want to make a bigger impact to support UK wildlife?
You can make a difference to wildlife by donating to The Conservation Volunteers. When you choose to support our work, you are helping to protect and restore community green spaces that provide a home for wildlife. Find out more how you can help for just £3 a month.
Find out more about TCV and ways you can get involved.