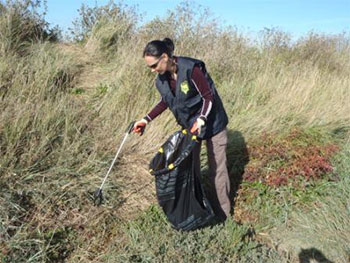 With more than 350 miles of coastline, Essex has one of the longest coastlines of any county and in October 2012 we launched our coastal wardens scheme.
The aim was to engage local communities with their beaches and coastline through a range of exciting practical and educational volunteering opportunities to help protect the wildlife and coastal habitats of Essex.
The scheme was jointly funded by Essex County Council and the Interreg IV North Sea Region Programme through the County Council's involvement in a European Project known as "SUSCOD".
The conservation Volunteers continue to support trained coastal wardens in arranging coastal events in Essex and we can put you in touch with active coastal wardens in your area.
Find us on Facebook for updates, stories and photos from our staff and volunteers
To get more information email essex@tcv.org.uk or call our office on 01206 764470.