Subscribe to Greenzine, the monthly newsletter from The Conservation Volunteers.
Read what TCV teams, volunteers and Community Network members have been doing right across the UK thanks to support from our partners, funders and individual supporters.
We also share ideas for connecting with green spaces wherever you are, along with 'how to' guides and recommendations for further reading and watching.
Here are a few examples of stories we've shared: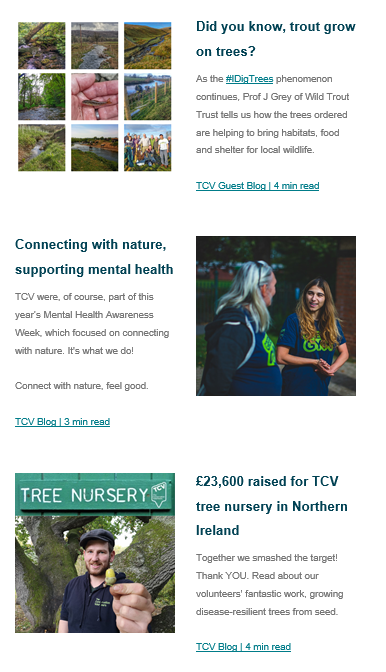 Want to read more like this every month?
We'd love to have you with us on our journey to connect people and green spaces.