Hollybush in Kirkstall is an environmental volunteering centre that has been running for over 40 years. Our volunteers help to manage green spaces across Leeds and beyond. We welcome people of all backgrounds and experience.
How to find us
Hollybush is a former farmhouse located on Broad Lane in Kirkstall, at the junction with Bridge Road (B6157). Please consider the environmental impact of your visit to Hollybush and walk, cycle or use public transport if possible. Bike storage is available, but please bring your own lock!
We are a two-minute walk from bus stops at the Bridge Shopping Centre (numbers 91 and 49) and Kirkstall Morrisons/Kirkstall Road (numbers 33,34,35 and 508). We are a ten-minute walk from Headingley Train Station.
We have limited parking on site reserved for blue badge holders and those with limited mobility. Other visitors travelling by car have the kind permission of Morrison's to park at the far end of their carpark, a short walk from Hollybush. There is also a very small public carpark off Whyther Lane, by the canal.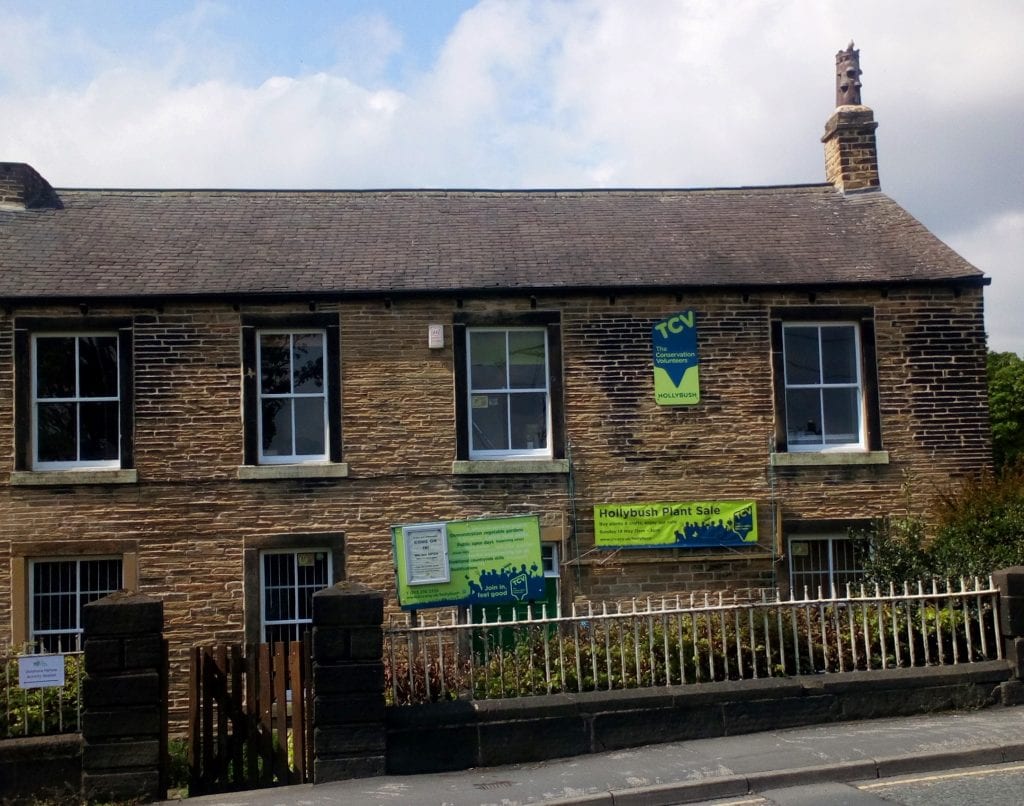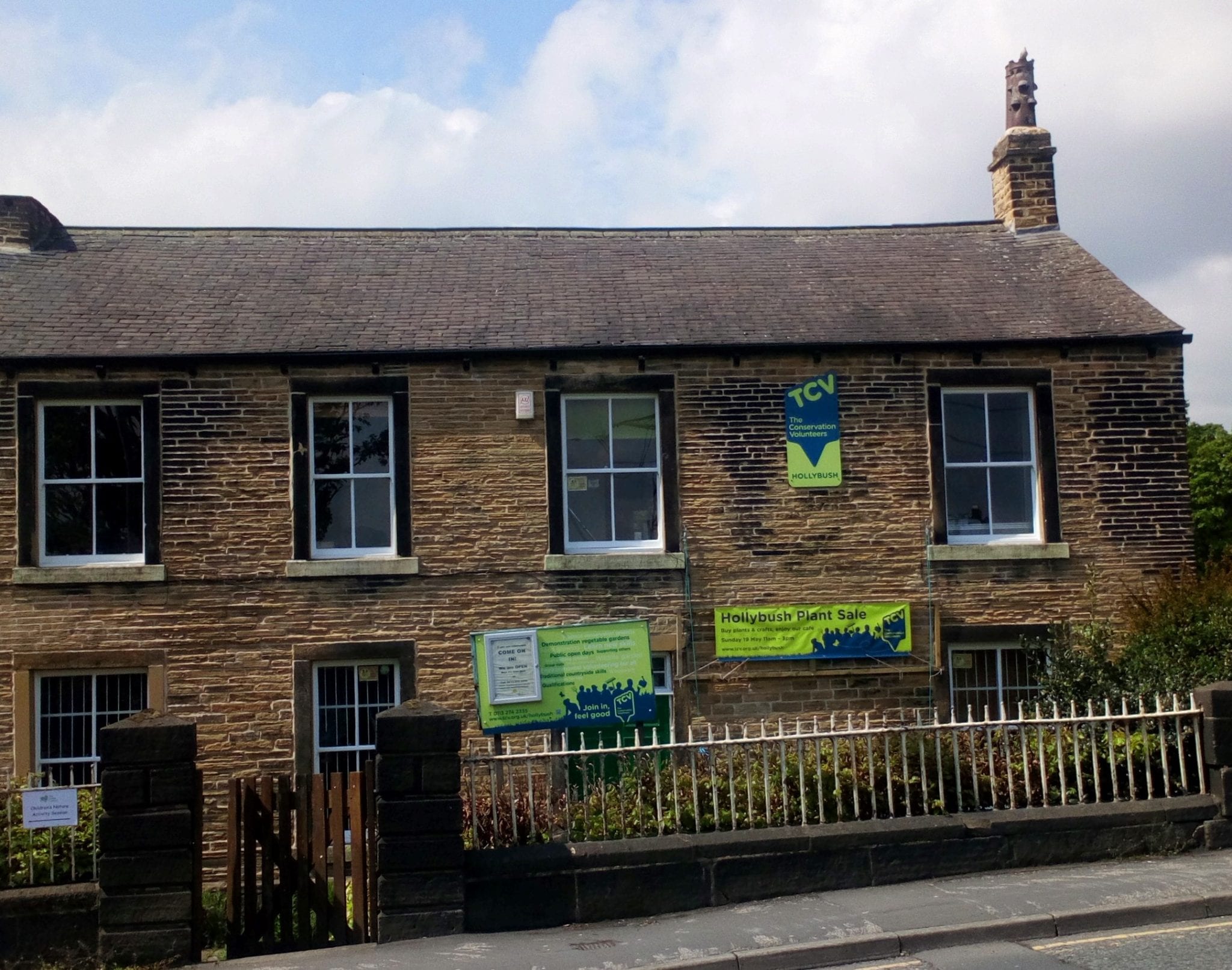 Hollybush History
The Conservation Volunteers (TCV) set up their West Yorkshire branch at Hollybush in 1979. TCV have 60+ year history of conservation activity in the UK, read about the history of the organisation here.
Hollybush itself also has a long history. As a Conservation Centre it has been operating in Leeds for over 40 years, running training and education programmes, facilitating volunteering and improving green spaces. As a building Hollybush dates back to at least 1700 when the site was a farm. To celebrate 40 year of TCV at Hollybush the Friends of Hollybush set up a website and published a book on its history. Visit it here.
Inclusivity
Hollybush is a Safe Space and want everyone to have a rewarding and positive experience while volunteering with us. Our aim is to bring people and places together to create happy, healthy and connected communities for everyone. TCV is an inclusive organisation which works with groups from all backgrounds and is committed to the safeguarding of the groups with which we work. Our policies for working with vulnerable groups and for Equal Opportunities are available on our website. New volunteers are asked to sign a Code of Conduct developed to make sure all activities run safely, and everyone feels welcome.
Contact details and Social Media
The Conservation Volunteers
Hollybush Conservation Centre
Broad Lane
Kirkstall
Leeds
LS5 3BP
Email: hollybush@tcv.org.uk
Telephone: 0113 274 2335
Like us on Facebook
Follow us on Twitter
Follow us on Instagram
Venue Hire
We have a wide range of spaces available to hire at Hollybush, including meeting and teaching rooms, covered outdoor spaces, and even a barn! For further information on hiring space at Hollybush for your event, please email hollybush@tcv.org.uk for a hire brochure.