Welcome to Health for Life in the community

Health for Life is a community programme which aims to make a sustained difference to healthy lifestyles in local communities across Birmingham. It provides facilities and support to establish activities which engage people in growing food, physical activity, healthy eating and cookery.
Funded by Mondelēz International, Health for Life is delivered to the community by The Conservation Volunteers and, through schools, by Services for Education. The programme supports Change4Life, the wellbeing campaign from Public Health England, and offers a range of opportunities to encourage families towards leading healthier lifestyles.
Food Growing and Gardening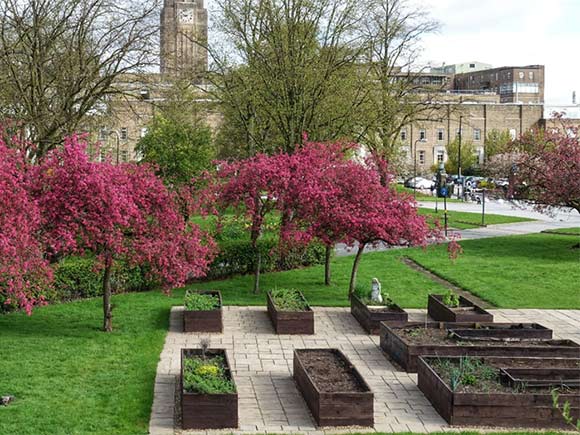 TCV supports the development of Health for Life community food growing spaces across south Birmingham and run regular Green Gym style gardening groups to involve both groups and individuals in getting active and growing fruit and vegetables.
Of course, you will make new friends and learn new skills in the process. Green Gym is a 'work out' in the outdoors and can include a variety of activities, with a particular focus, through Health for Life, on growing fresh food.
Our food growing spaces consist of accessible raised beds at varying heights. These friendly food growing sessions are free and open to all ages and abilities.
Food growing spaces
TCV Birmingham currently has accessible community food growing spaces at the following sites:
Ley Hill (Holloway Hall) B31 1TT – Every Monday 10am to 1pm
West Heath Community Centre B31 3QY – Every Tuesday 10am to 1pm
Queen Elizabeth Hospital Gardens (opposite University train station) – Every Wednesday 10am to 1pm
Rowheath Pavillion B30 1HH – Every Friday 10am to 1pm
Healthy Eating Sessions
As well as our Green Gym gardening sessions, we also offer Healthy Eating cookery classes. These fun and interactive sessions provide opportunities to try new recipes and share ideas on how to use home-grown produce to make tasty, seasonal meals that won't break the bank.
You will also be able to find us at a number of local events throughout the year – keep an eye on our social media for news!
Health for Life Reports 2012-2018
Keep up to date on what's happening now in the Health for Life programme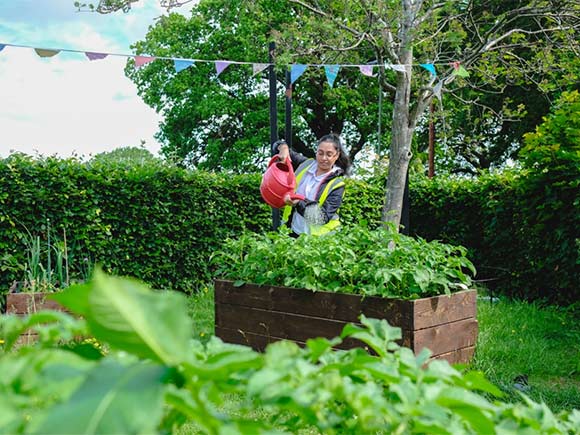 For further information about healthy eating sessions and upcoming events, please follow us on Twitter, Facebook and Instagram. We have a Facebook group – Grow Well, Eat Well – to share help, advice, as well as hints and tips about growing your own food.
You can also find lots of help and advice for growing your own food, as well as step by step recipe cards for making healthy meals for the family over on our Health for Life blog.
Contact
Glenn (07584 402 549)
Email: midlands@tcv.org.uk