Welcome to Health for Life in the community

Health for Life is a community programme which aims to make a sustained difference to healthy lifestyles in local communities across Birmingham. It provides facilities and support to establish activities which engage people in growing food, physical activity, healthy eating and cookery.
Funded by Mondelēz International, Health for Life is delivered to the community by The Conservation Volunteers and, through schools, by Services for Education. The programme supports Change4Life, the wellbeing campaign from Public Health England, and offers a range of opportunities to encourage families towards leading healthier lifestyles.
Community Food Growing Spaces and Green Gyms
TCV supports the development of Health for Life community food growing spaces across south Birmingham and run regular Green Gyms to involve both groups and individuals in getting active and growing fruit and vegetables. Green Gym is a 'work out' in the outdoors and can include a variety of activities, with a particular focus, through Health for Life, on growing fresh food.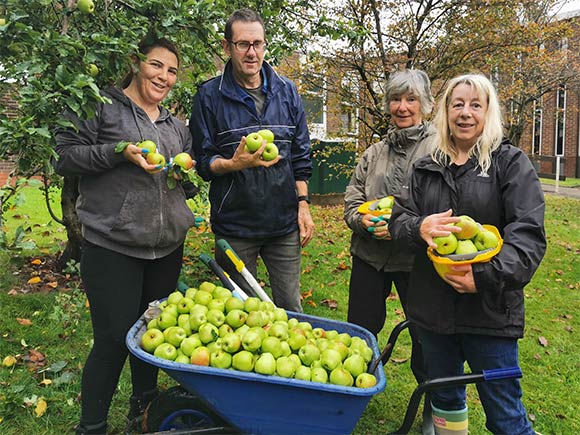 TCV Birmingham currently has activities at sites in Ley Hill, Selly Oak, and at the Queen Elizabeth Hospital. New sites are due to be launched in Autumn 2020, at Rowheath Pavilion (Bournville), and West Heath Community Centre. These sessions take place weekly, are free to attend, and open to all aged 18+ members of the community.
Details of our upcoming sessions can be found here.
Healthy Eating Sessions
As well as our Green Gyms we also offer Healthy Eating cookery classes. These fun and interactive sessions provide opportunities to try new recipes and share ideas on how to use home-grown produce to make tasty, seasonal meals that won't break the bank.
You will also be able to find us at a number of local events throughout the year.
For further information about healthy eating sessions and upcoming events, please follow us on Twitter or Facebook. We have a new Facebook group – Grow Well, Eat Well – to share help, advice, as well as hints and tips about growing your own food.
You can also find lots of help and advice for growing your own food, as well as step by step recipe cards for making healthy meals for the family, on our Health for Life blog.
Health for Life Reports 2012-2018
Keep up to date on what's happening now in the Health for Life programme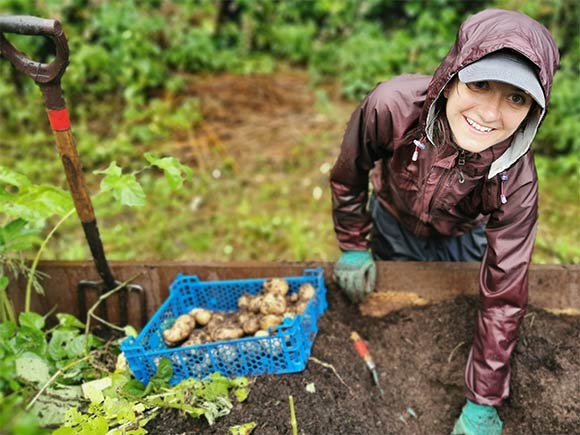 Key Volunteer Programme
We offer regular opportunities to get more involved with The Conservation Volunteers by becoming a Key Volunteer. Playing a key role in our organisation, this is an excellent chance to gain valuable work experience. See the Key Volunteer opportunities list for current vacancies.
Contact
Laura Hamilton (07801 686 019) or Samantha Woods (07971 601 227)
Email: midlands@tcv.org.uk