Welcome to The Conservation Volunteers in Leicestershire and Rutland.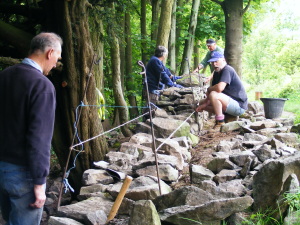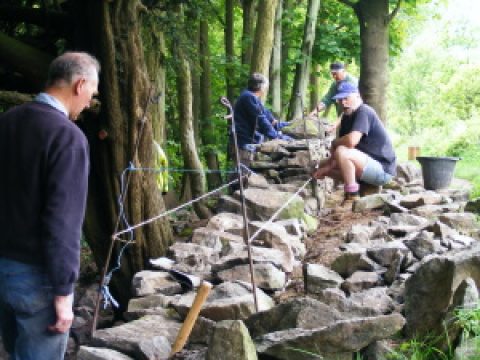 We co-ordinate and run a wide range of projects within the two counties which offer a variety of opportunities for people to get involved in improving their local green spaces through practical conservation work, food growing and participation in community projects.
There are opportunities to suit people of all ages, abilities and walks of life. You can gain new skills and make a real difference to your local community.
How you could get involved
Midweek volunteering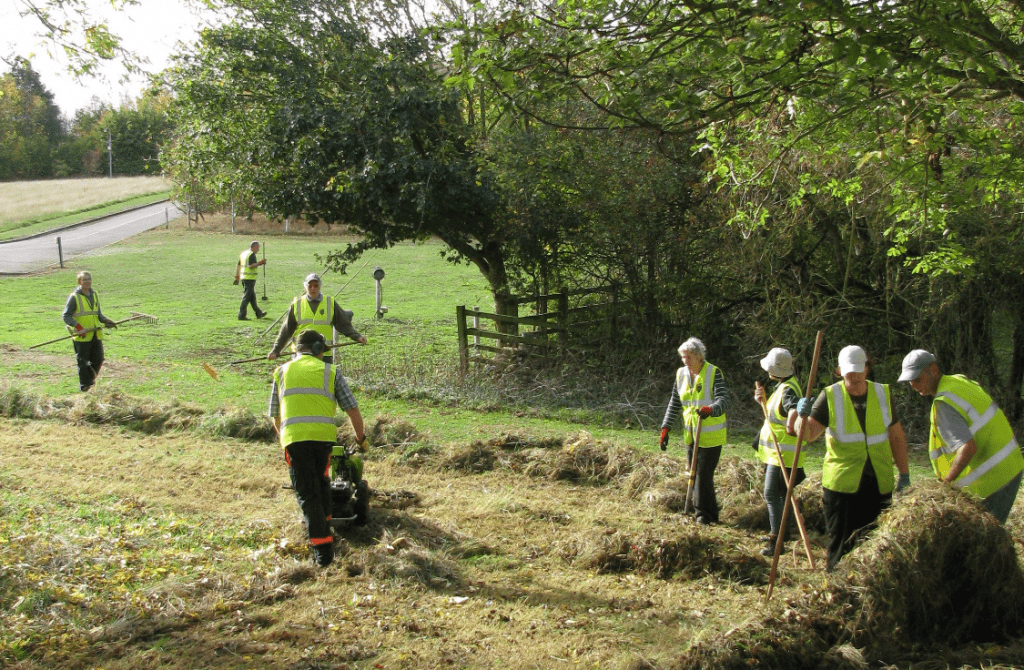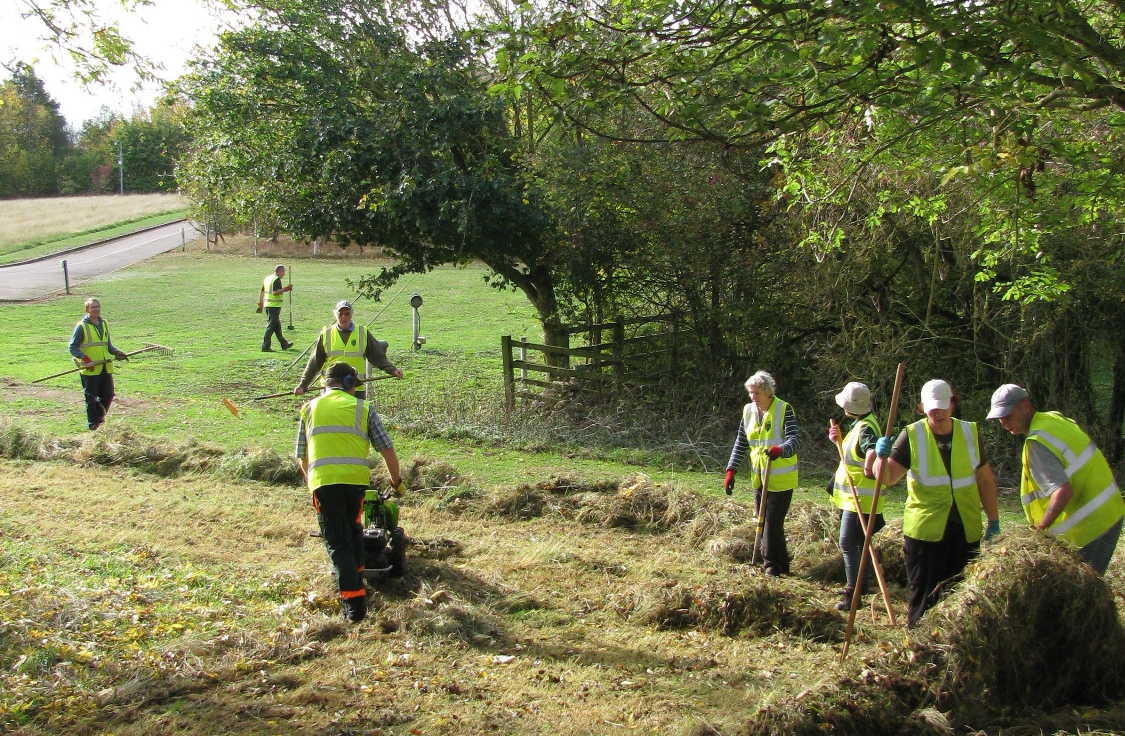 Volunteering with our midweek team gives you a great opportunity get directly involved in practical conservation work.
Every Tuesday, Wednesday and Thursday you can join the team in Leicester city centre where a minibus will transport you to sites throughout the area.
All tools, training and refreshments are provided to carry out the day's task which could be anything from building a dry stone wall to lining a pond.
No previous experience is necessary so improving your local environment couldn't be easier!
Details of our upcoming sessions can be found here.
Key Volunteer programme
If you would like to get more involved the day to day running of any of our projects then the Key Volunteer programme is for you.
Getting experience of organising and leading tasks, co-ordinating projects, promoting TCV and managing volunteers are all things you can get directly involved in through becoming a Key Volunteer, whether you are looking for a career in the environment or are interested in the behind the scenes work of TCV. See the Key Volunteer opportunities list for current vacancies.
Community food growing support
From April 2018 to March 2020, TCV is working together with Leicester City Council to provide a unique opportunity to support and develop community food growing in Leicester. By growing food within the City we're helping to reduce food miles, and produce food that can be grown organically to then be shared locally.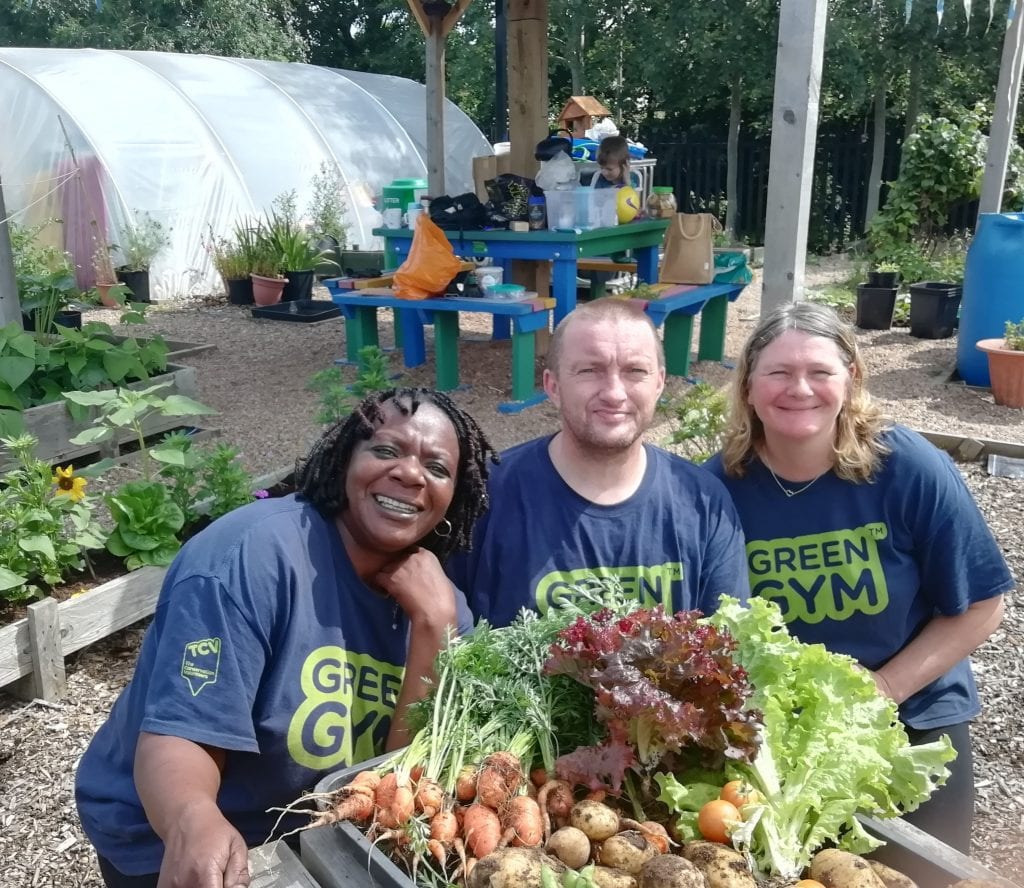 Eyres Monsell Green Gym
At Rolleston Primary School, you can join our Green Gym sessions to learn how to grow your own food, meet other people, take part in gentle gardening activities, develop your strength, and learn new practical skills. Taking part is completely free:
Thursdays: 9am – 12noon. Adults only 18+
Saturdays: 10:30am – 1:30pm. Family sessions, children must be supervised.
For more information contact Jules or by phone: 07483 050 747.
Contact
For more information please contact:
The Conservation Volunteers
Evington House, Beech Room,
Evington Park,
Evington,
LE5 6DE
Telephone: 0116 271 0178
Email: leicestershire@tcv.org.uk