"Simply as a citizen, I want to thank TCV for how you have transformed the way in which I spend my urban life. You provide not only reasons but the ability to do things.
You are an astonishing organisation."
TCV Vice President, Sir David Attenborough CBE
Everyone at The Conservation Volunteers would like to wish our long-serving supporter, Sir David Attenborough a very happy birthday! He was born on May 8, 1926 in Isleworth, London and has dedicated – nearly – all of his 95 years to environmentalism.
We're very lucky to have received some of this dedication in his role as TCV's Vice President.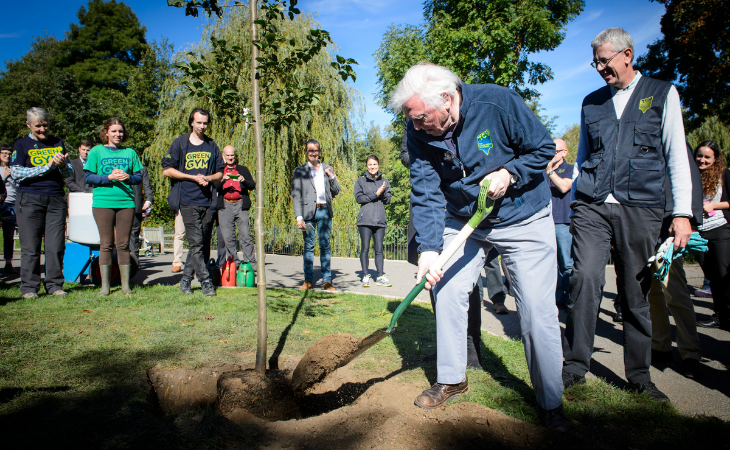 Sir David has supported us since 1970, when we became an independent charity from the Council for Nature (then called The Conservation Corps). As the British Trust for Conservation Volunteers (BTCV), our key insight was that conservation volunteering is great for people and communities as well as nature.
This remains the same today, and Sir David has been a passionate advocate for this message throughout.
Here's a fantastic quote from Sir David celebrating our 50th birthday as BTCV:
"BTCV's work is very important. They get young people involved and interested in conservation issues, which is vital. The population of this country has gone up considerably and BTCV volunteers do a fundamental job in looking after our surroundings."
By offering his time, enthusiasm and keen advice to our volunteers, we have been able to raise the profile of our shared message – promoting the benefits of connecting people and green spaces to deliver lasting outcomes for both.
It's thanks to Sir David and our other supporters that we are able to attract more volunteers, to have a positive impact for our communities, their health and wellbeing and learning and skills. Plus, of course, on our environment, which Sir David so eloquently and frequently helps us all to understand the importance of protecting.
"The Conservation Volunteers are the unsung heroes of the environment …no one will protect what they do not first care about, and no one will care about what they have never experienced."
TCV Vice President, Sir David Attenborough CBE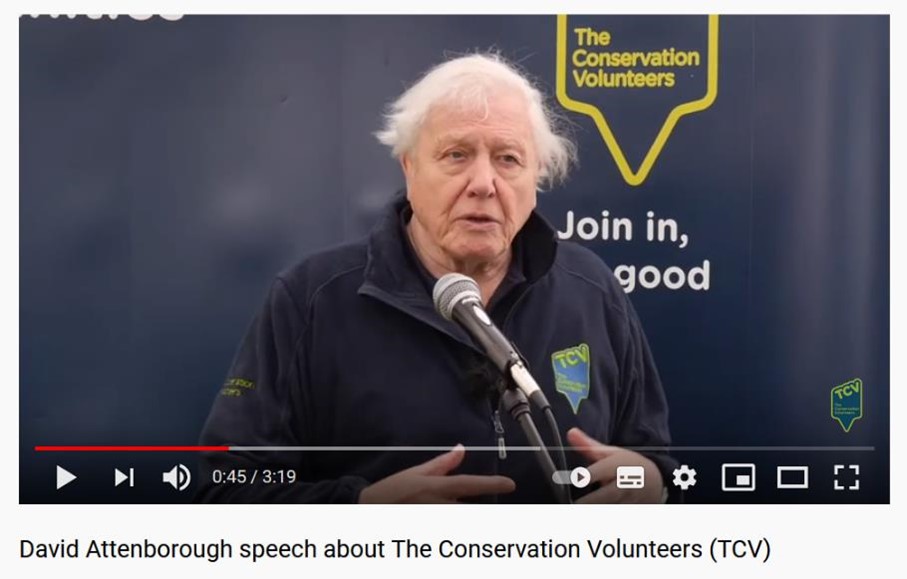 To celebrate Sir David Attenborough's 95th birthday and his work with The Conservation Volunteers, we'd love to hear from our volunteers and supporters, be it simply to wish him a very happy birthday or to regale us with a story of a time when you met him whilst volunteering with us.
Join in the conversation over here: https://twitter.com/TCVtweets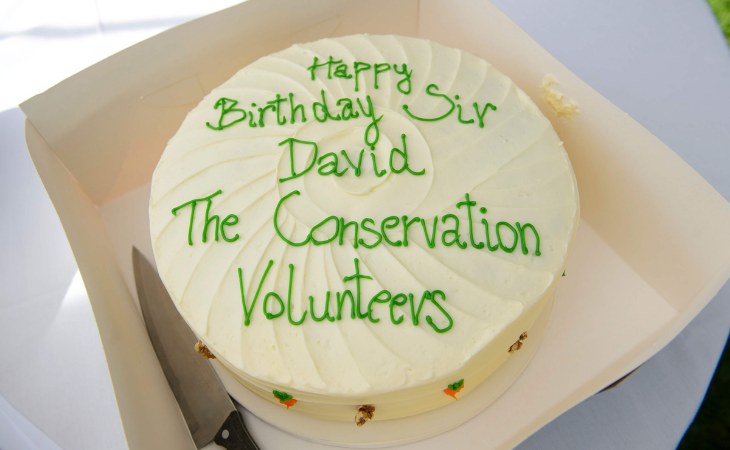 You can find out more about The Conservation Volunteers history here: https://www.tcv.org.uk/about/our-history/
Keep up to date with the latest news and activities from The Conservation Volunteers by following us on Twitter, Facebook, LinkedIn and Instagram, or head on over to our website for more.