TCV works alongside partner organisations to bring a wide range of benefits to the residents and natural environment in a number of locations.
Seven Lochs Wetland Park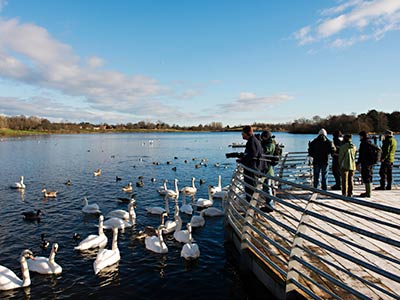 The Seven Lochs Wetland Park is a new, large-scale heritage and nature park spanning the Glasgow City and North Lanarkshire council boundaries between Easterhouse, Coatbridge and Stepps. TCV is part of the Seven Lochs Partnership, and responsible for taking the project forward. A five year, £6.8million work programme is now underway, supported by a grant of £4.5million from the Heritage Lottery Fund, along with funding from Seven Lochs Partnership members and range of other funders. The park is still a 'work in progress', and over the next 4 years we will restore and enhance heritage and nature, develop new visitor facilities, create new paths and cycle routes, and offer a range of heritage learning and engagement opportunities for people of all ages.
EPIC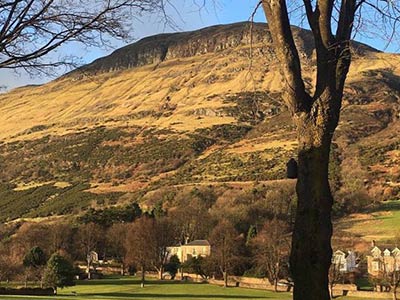 Enabling Partnerships in Clackmannanshire (EPIC) and TCV have been running practical volunteer sessions in the Clackmannanshire foothills towns and villages since September 2017. The project aims to get volunteers out in stunning locations while taking part in epic projects! As well as enhancing the local environment, volunteers are learning new skills, improving their health and well being, and reducing isolation. The project currently runs two full-day volunteer groups on Tuesdays and Thursdays, plus a half-day Green Gym each Wednesday.
Community Rewilding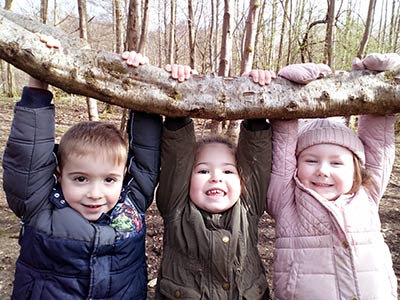 TCV's Community Rewilding project is working with communities in Greenock, Clydebank and Yoker (Glasgow) to improve urban green spaces for wildlife and people, and encourage residents to engage with and learn about their local natural heritage. We have been delivering practical volunteering days across the three areas which give local people the opportunity to improve their patch by carrying out tasks such as tree planting, wildflower meadow creation and invasive plant removal. As well as giving people the chance to physically improve their green spaces, we have been running a programme of public events and sessions which encourage people to get outdoors and make use of their community green spaces. These engagement activities have included a bird ringing demonstration, outdoor play for families, 'Go Wild in Your Garden' public events and a nature bioblitz!
Wild Ways Well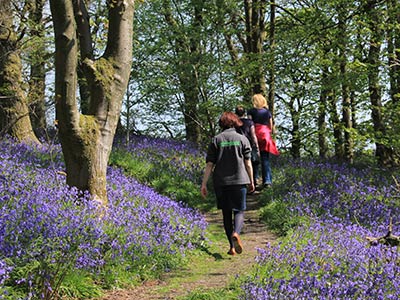 Working in partnership with Cumbernauld Living Landscape, the Wild Ways Well project aims to demonstrate that spending time outdoors, amongst nature, makes people feel better about themselves and their lives. Wild Ways Well aims to get people suffering from, or at risk of, poor mental health out into the green spaces of Cumbernauld. Whilst out amongst the trees, parks and reserves, participants get a chance to slow down, relax, enjoy being in the company of other like-minded people, and participate in a variety of environmental and conservation-related activities designed to fit in with the internationally recognised Five Ways to Wellbeing framework for positive mental health.
Photo: Copyright Tracy Lambert
Smithton and Culloden Local People Programme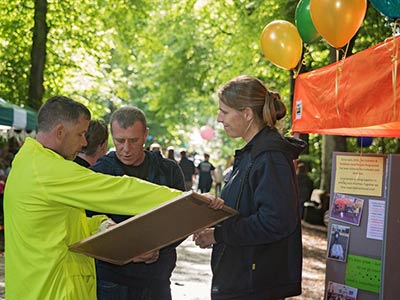 TCV has teamed up with the People's Health Trust to deliver an exciting scheme called the Local People Programme. We're working closely with local people in six locations across England and Scotland to identify challenges in their community and develop ideas to help address them. In Inverness, Senior Project Officer Ullie Wenzel has been working with the communities of Smithton and Culloden to provide opportunities for residents to engage with their neighbours in a positive way. Through this, local people are beginning to increasingly address wider issues in their communities and neighbourhoods through collective action. The project's community fund has helped make positive change happen, be this through supporting green space improvements, local events or news sharing through newsletters and partnership working.