We are currently taking Centre hire bookings!
Skelton Grange Environment Centre, three miles from Leeds city centre, is an attractive, inspiring and eco-friendly venue for conferences, meetings and events.  Set in ten acres of land, the Centre gives the feeling of being in the countryside, providing a relaxing alternative to the hustle and bustle of the city.
The Centre is a showcase for environmental building, with many features designed to minimise the use of resources.  The building is fully accessible and set in lovely grounds managed for conservation and education purposes.  It is only a couple of minutes from the M1, M62 and M621, as well as the Sustrans Trans Pennine cycle route, and we have lots of free parking for cars and bikes.
The income from you booking our Centre for your meeting or event will, in turn, support the charitable work of The Conservation Volunteers at Skelton Grange.
Conferencing and Meeting Rooms
Skelton Grange Environment Centre has several rooms available for hire, and we are delighted to offer a 10% discount for voluntary sector and community groups. Our rooms can be used for theatre or boardroom style conferences, seminars and workshops, for launches, receptions and networking; for big or small groups and for one-to-ones away from interruptions.
It is also possible to hire out the entire Centre.
The Woodland Room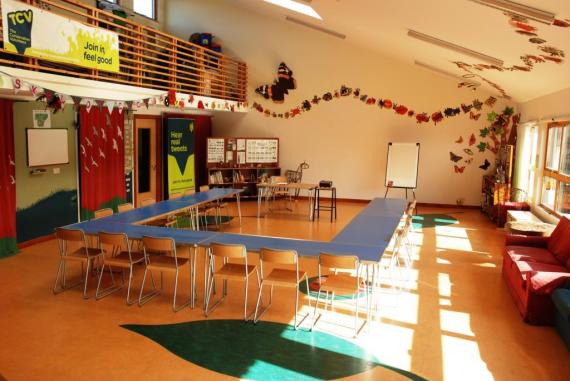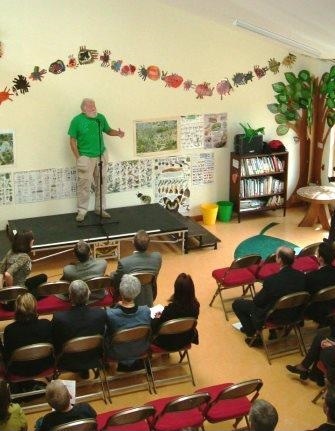 The Woodland Room is a large conference room that can accommodate up to 50 people for seated theatre-style events and 30 for boardroom style events. It is also ideal for launch or networking events, exhibitions and displays with up to 100 standing capacity. £300 full day / £200 half day.
The Pond Room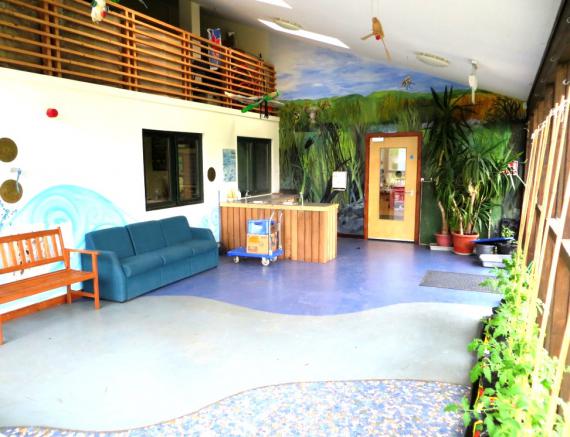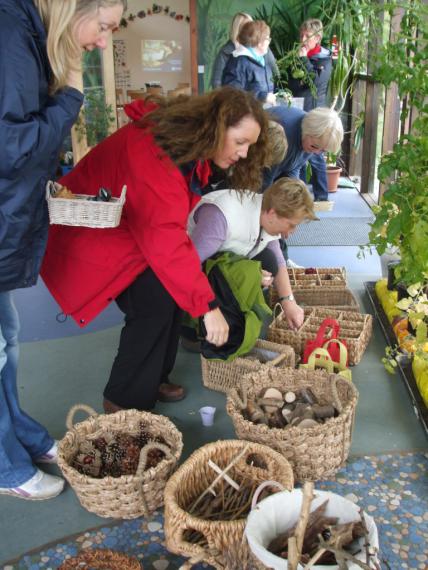 The Pond Room is perfect for smaller events, or as an adjacent dining area to the Woodland Room. It can accommodate up to 20 people for seated theatre-style events and 15 people for boardroom style events. With large windows spanning the length of the building, the room is illuminated by plenty of natural light. £150 full day / £100 half day.
The Meadow Suite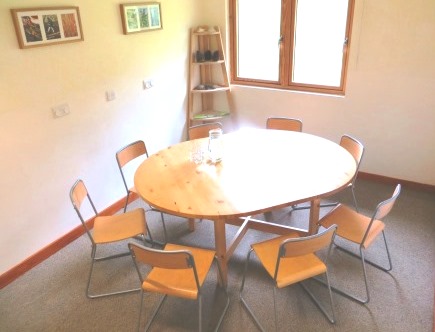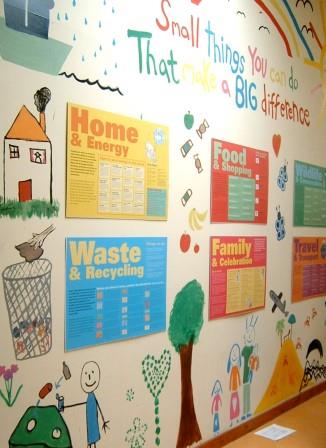 Our grandly named Meadow Suite is ideal for small group meetings that require a table. It can comfortably seat up to 8 people. £75 full day / £50 for a half day.
The Hobbit House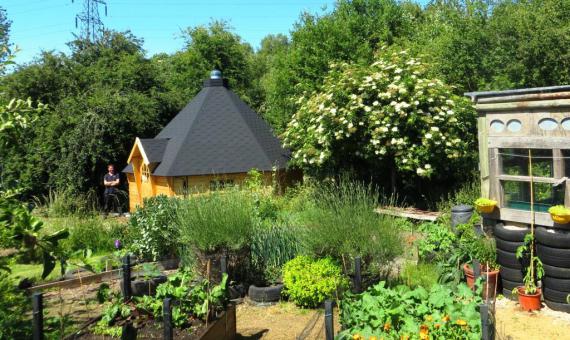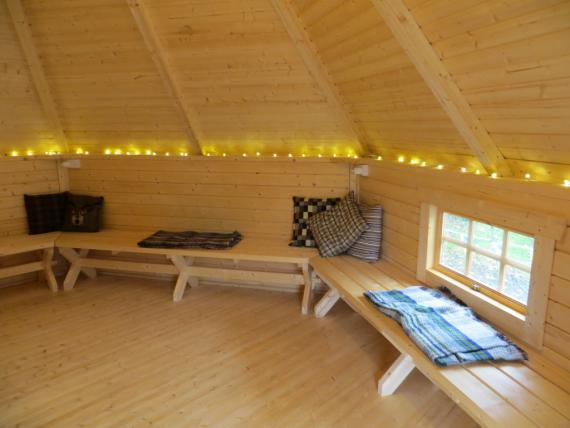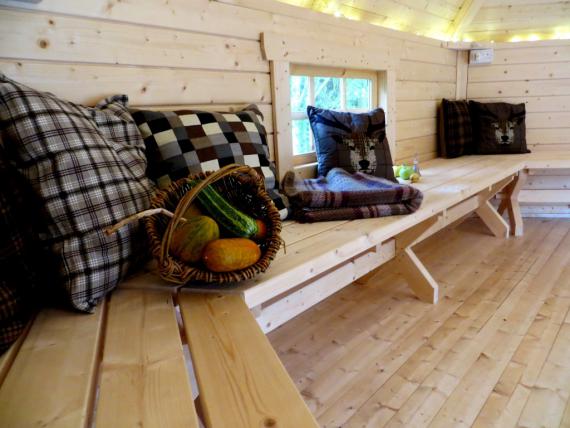 Tucked in amongst the vegetable garden and fruit orchard, this cosy but flexible space can accommodate a class of 30 children seated on the peripheral benches, or a quirky, inspiring meeting place for 10-15 adults. £150 full day / £100 half day.
Catering
Lovely food and hot & cold refreshments are available on request. We use a local family-owned catering company who offer an extensive home-cooked menu, including excellent vegetarian and vegan alternatives. We use Fair Trade / Rainforest Alliance tea and coffee and do not use disposable cups, plates or cutlery.
Equipment
We have Wi-Fi access for our visitors and are happy to provide a data projector, flipcharts and pens. All equipment is included in the price, just let us know your requirements at the time of booking.