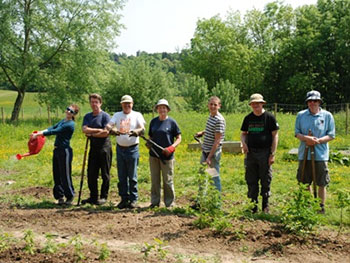 The Conservation Volunteers are working in partnership with Essex County Council to establish and maintain a Community Tree Nursery.
The nursery will grow native trees from seeds collected from veteran and notable trees in Essex, ready to be planted back in to our county's green spaces.
The Tree Nursery is located at Weald Country Park near to the car park off Lincoln's Lane.
Follow the link on the right for volunteering in Essex to find out about upcoming activities at Essex Community Tree Nursery
If you would like more information about the tree nursery or would like to join us on an activity day contact Nicola Downs on 01206 764 470 or n.downs@tcv.org.uk