Meet our winners for this year!
Feel inspired by their stories? Next year, it could be you! Volunteer now. Or donate now to support their hard work.
Award Categories

VOLUNTEER OF THE YEAR
Michael Rogerson

Michael is 20 and has been deaf from birth. His deafness had left him depressed and isolated.
He had been unemployed for 15 months when he discovered The Conservation Volunteers at a county show. A 52 mile round-trip on a bus didn't deter him and since volunteering Michael has gained self esteem, a new social life, and skills and discovered new pastimes and passions.
He's secured a full time job as a gardener and is now learning to speak after having a cochlear implant.
CARBON ARMY AWARD
The Conservation Volunteers Hollybush Schools Team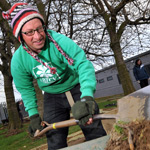 This team of volunteers, led by two Conservation Volunteers staff members, works in primary schools five days a week creating nature gardens and educational outdoor spaces for pupils.
The group is funded by the schools that they work at. From creating vegetable gardens to butterfly zones and sensory gardens, the schools team create environmental havens in West Yorkshire's bustling inner cities.
Their work increases children's awareness of the biodiversity of their local area and encourages them to think about the consequences of their actions in terms of climate change and other environmental issues. Volunteers include students, unemployed, retired people, people with learning difficulties and mental health issues.
You can find out more about the project at Hollybush's Big Green Weekend event.
NATURAL TALENT
Amanda James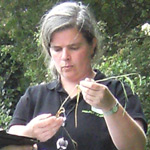 Amanda has studied NVQs with The Conservation Volunteers and now works for a Third Sector organisation to promote green living in disadvantaged communities.
When she isn't engaging local communities, she leads The Conservation Volunteers holidays and carries out environmental green space management – with her horse.
Together with Big Lad, Amanda extracts timber from local woodland using ancient logging techniques!
Amanda is a fantastic example of someone who has achieved qualifications through The Conservation Volunteers and has gone on to a job where she continues to make a difference. She is an inspiration for any environmental student.
PARTNERSHIP AWARD
Ballysillan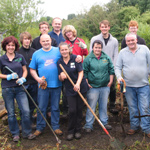 This innovative Belfast project is a partnership between The Conservation Volunteers, Salvation Army, local allotment holders and Belfast City Council.
Over the past year, this food growing project has turned a derelict site into an oasis of green. Volunteers from the local Salvation Army have transformed the land – and themselves. The volunteers' journey is both powerful and remarkable as they've worked together to overcome hostility, mental health problems, addiction and vandalism.
As the allotment took shape and improved, so too did the volunteers' confidence and hopes for the future.
COMMUNITY GROUP OF THE YEAR
Living Under One Sun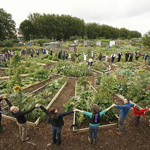 This project is based in Haringey, London, near to social housing estates. The group manages allotments, an orchard, and an apiary and was set up by play workers and local mums. Since then it has grown into a core of 26 volunteers who run sessions twice weekly.
They have secured funding from a variety of sources to run open days, 'cook, harvest and grow' sessions, drug awareness groups, domestic violence programmes and parenting classes.
This inspirational group is using food growing as a tool for community engagement and is implementing projects which create a positive community spirit.
Their achievements have also been recognised through the Green Flag Community Award scheme.
NATURAL HEALTH
Tom Hodson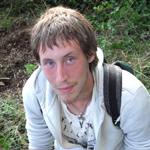 Tom is 21 and five years ago was homeless and living on the streets. He got into a hostel, discovered The Conservation Volunteers and is now a Volunteer Officer. Tom has bipolar, paranoia and sleep disorders but finds volunteering with The Conservation Volunteers helps enormously. As a result his general health has improved. Time keeping, eating well and using a computer are now part of his every day routine and he's now gained qualifications with The Conservation Volunteers.
Tom's self esteem has rocketed and he now looking for work and ready to take the next step of his journey.
EUROPEAN AWARD
Jeremie Chomette
Jeremie is French and came to volunteering through a European Voluntary Service initiated by UNAREC (Union Nationale des Associations Regionales Etudes & Chantiers). He continued to work with the organisation becoming the youngest member of the board and international committee.
He has played a key part in the development of international umbrella organisation Conservation Volunteers Alliance (CVA) and remains firmly grounded. He has also made a significant contribution to the European Year of Volunteering 2011 working groups.
EMPLOYEE OF THE YEAR
Chris Speirs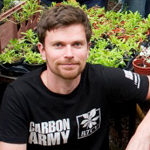 Chris, a Senior Project Officer, embodies The Conservation Volunteers. The Camden Green Gym leader is dedicated to the cause, enthusiastic and extremely hard working. He's a shining example of what can be achieved and has welcomed ministers and VIPs to his sessions in the past few years.
"His dynamism and ideas are an inspiration," said colleagues who nominated him.