The TCV Heroes Awards are a celebration of the people who go above and beyond to support the work of TCV in communities across the UK. Whether they're groups, individual volunteers or TCV employees, they deserve to be recognised as heroes as they strive to help others every day and put in so much effort and enthusiasm to succeed.
The 2018 awards were held in a spectacular location in the Conservatory at the Barbican Centre in London and attended by TCV volunteers and staff from across the country, together with our Trustees and many of our Funders and Partners. All were keen to support and celebrate TCV Heroes as they collected their awards.
Award Categories
TCV Heart of the Community Award
This award goes to TCV staff and volunteers who are making a huge difference in their local area. They help to create stronger communities by working together to improve the places where people live and tackle the issues that matter to them.
Winner: Ullie Wenzel
Ullie has been part of TCV for around 10 years and since January 2015, she has been working on the People's Health Trust funded Local People project in the Smithton & Culloden area of Inverness.
This exciting project has seen Ullie helping to organise large local community events, supporting the local youth group and even planting snowdrops and flowers around the local area (together with an army of volunteers which she's recruited).
Ullie goes above and beyond for both TCV and her local community every day and is very much appreciated by both. Let's find out more about Ullie's work in this video.
Runner up: Greenwich Peninsula Ecology Park
Every year, the Greenwich Peninsula Ecology Park welcomes thousands of people through its doors to have their own moment with nature. Located in south London, the site opened in 2002 amongst an area of old docklands.
The park, owned by the Land Trust and managed by TCV, provides the only green space and access to nature in this urban environment. From its annual 'Frog Day', summer den building, wildlife photography or Tony's famous microscopy mornings, the Parks welcomes 16,000 visitors every year including nearly 1,000 school children. The park attracts a range of volunteers in terms of age, ability, background and ethnicity. They are all a key part of the park's success and are involved with every aspect of work.
TCV Green Hero Award
This Award recognises TCV's environmental work, creating, protecting and improving green spaces for nature and for people.
Winner: Glasgow Mid-Week Group Volunteers
This fantastic, hard-working bunch that carry out a range of tasks from creating raised beds, bird boxes and ponds to building paths, fences, pallet compost bins and mud kitchens… as well of course, as typical conservation tasks. Some of the team have been coming along for over 5 years, three times per week!
This inspiring group are really making a difference, not only to their personal prospects and health and well-being, but also to the lives of local communities and future generations. Let's find out more about them in this video.
Runner up: Chris Barnard
Chris has been an enormous asset to the Skelton Grange Environment Centre over the last four years, his impressive tally of 676 days volunteering doesn't begin to capture what he has brought to the project. He is a very creative individual with fabulous ideas and the drive and determination to bring them to life.
He is the genius behind Skelton's hugely successful Zombie Apocalypse events which have attracted an entirely new group of visitors to the Centre and created some brilliant new games for the project which have transformed our provision for children, young people and adult activities.
TCV Outdoors and Active Award
This Award recognises the work TCV does to help people to improve their physical and mental health and wellbeing, by being outdoors, active and connected to others.
Winner: James Bunting
James became involved with the Belvoir Residents Association Group to help create a community garden in a troubled area of South Belfast. As a farmer in a previous job, James wanted to share his knowledge and food growing skills with the wider community. James's enthusiasm is infectious and his cheery and good-natured manner have inspired local volunteers to be involved in the garden.
Through his involvement James has improved his own health but also helped to transform his local community. Find out more about James in this video.
Runner up: Penge Green Gym
Penge Green Gym is an independent community Green Gym where, every week, about 20 volunteers turn up in all weathers to undertake horticultural and gardening work at Winsford Gardens. Over the last 7 years, Penge Green Gym has transformed the Gardens into a wonderful park for the local community to enjoy.
They are a welcoming and inclusive group who give volunteers the opportunity to learn new skills, socialise and keep fit. Despite anti-social behaviour and vandalism, the group remains upbeat and unwavering in their goal to transform the gardens for visitors, volunteers and wildlife to enjoy.
TCV Star of the Future
This award recognises the achievements and future potential of some very special TCV projects and staff. The winners of this award have helped people improve their confidence, skills and prospects, through learning inspired by the outdoors.
Winner: Clare Street
Clare Street is a local star, actively helping develop and improve TCV and community sites across London. Whether by creating Bee Classrooms or building Vegetable Tee Pees, Clare has inspired people and improved site across the capital.
Let's take a look at why she is the winner of the TCV Star of the Future Award 2018.
Runner up: A.E.P. (Alternative Education Programme)
This group started off with secondary school children that had been excluded from mainstream education. Over 2 years they transformed a sterile piece of grass into a garden which is also shared by a local primary school. Gardening lessons involved 60 enthusiastic children, and although most had not planted anything before they took to the project with rarely seen skill and care for nature.
Some pupils, after leaving school, have gone onto employment in the gardening sector.
People's Postcode Lottery Volunteer of the Year Award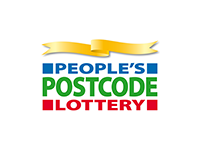 People Postcode Lottery were delighted to support this award in recognition of the amazing work being undertaken by TCV volunteers every day. The winners of this award are volunteers who go above and beyond in their activities or conservation tasks, inspire other volunteers and make a real difference in their local community.
Winner: Pat Lipscombe
Pat started as a volunteer Urban Ranger in 2012 helping to look after the Greenwich Ecology Park and visitor Centre at weekends, dealing with a wide range of park users and visitors. She now helps train new ranger volunteers, takes part in regular habitat management workdays, helps out with school education visits and runs holiday activities for families and children.
Pat has become a key part of the park and is a popular member of the staff and volunteer team. Let's watch this video to find out a little bit more about Pat.
Runner up: James Green
James has been volunteering with his support worker since 2010. Over this time James has worked regularly with TCV's Biodiversity Action Team in Chelmsford. James's health needs mean that sometimes he is unable to volunteer for periods of time but James always re-joins the team with even more energy and strength, becoming a skilled and hard-working volunteer.
All the volunteers at Chelmsford BAT think very highly of James and hope he gets as much pleasure from volunteering as they do from working with him. We would like to thank James for his enthusiasm, hard work and big personality and to let him know how inspirational he is to the team.
Special Award
This year we were delighted to present a special award in recognition of an independent community group who have been busy transforming their local green spaces and community health for 20 years.
Winner: Sonning Common Green Gym
This special award was presented to Sonning Common Green Gym, the very first Green Gym which started 20 years ago.
The Green Gym was the brainchild of GP, Dr William Bird, then at Sonning Common Health Centre. He was looking at ways to improve the physical and mental health of his patients by getting them out into the open air. He enlisted the help of TCV, to set up a group of local residents to learn new skills so they could tackle anything, from tree felling to conservation work and the Sonning Common Green Gym was formed.
Today the Green Gym is still going strong through a team of energetic and dedicated volunteers who meet up twice a week to preserve important local wildlife habitats. As Chairman John Hasler says, "We see people who work with us regularly, improve their physical fitness, helping to prevent decline as they get older. It helps to relieve tension and stress, toughens up muscles and gives people the chance to learn new skills."
The President's Award
The President's Award is to recognise an individual who makes an outstanding contribution to TCV.
Winner: Caroline Crossley
This year's award went to Caroline from TCV's Skelton Grange who has been contributing her energy, enthusiasm, spark and flair to TCV for the last 26 years. From the first moment she walked in as a volunteer she threw herself into the Skelton Grange Environment Centre with everything she had.
Her persistence, tenacity and ability to focus have been pivotal to its success, from steering through the new building project to single-handedly enabling their first ever art exhibition SWARM to happen in 2017.
Caroline genuinely cares about people and personifies our aim of helping people feel valued, included and involved. Over the years she has helped to create a vibrant and dynamic team at Skelton delivering a huge range of activities but always holding true to the aims of the project and TCV.
Next time?
Next time, we'll see another group of volunteers and employees and their hard work be celebrated. How can you get involved?