Children and nature is always a winning combination. From exciting and educational school sessions to fun-filled family learning days TCV London offers something for everyone. TCV currently have learning projects in Waltham Forest, Greenwich and Haringey.
Lloyd Park, Walthamstow
Schools Sessions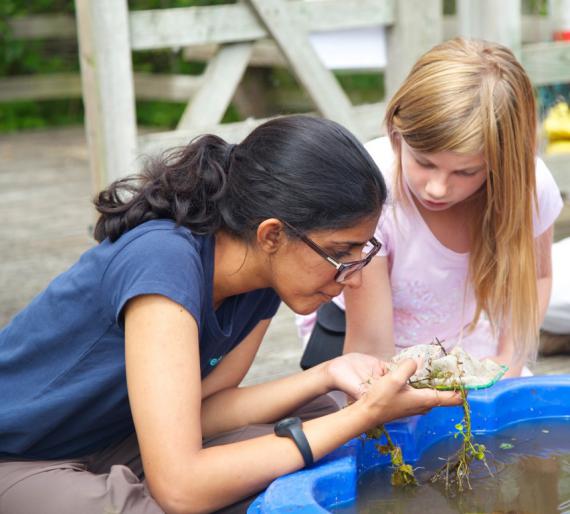 The Lloyd Park School Project delivers outdoor education to schools in Waltham Forest and surrounding boroughs. TCV delivers to all keys stages, working with nurseries and playgroups right through to college students, offering a range of hands-on outdoor science sessions. The most popular are Habitats and Life Cycles both of which include Pond Dipping!
TCV work with school staff to ensure our programme is inclusive and easily adaptable for varying abilities. TCV also offer sessions focusing on Art and Design, History, Citizenship and Geography. The project runs all year round so children and young people can experience the park in all seasons with specialist winter activities including bird watching.
For more information get in contact with Vicky Peet, v.peet@tcv.org.uk or 07870 678 571
Family and adult learning
Join us for all kinds of free fun family activities inspired by Lloyd Park, its wildlife and local communities. Challenge your family to learn about African dancing and winter traditions or just sit back, relax and enjoy a picnic.
For more information get in contact with Vicky Peet, v.peet@tcv.org.uk or 07870 678 571
Greenwich Ecology Park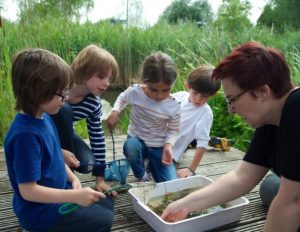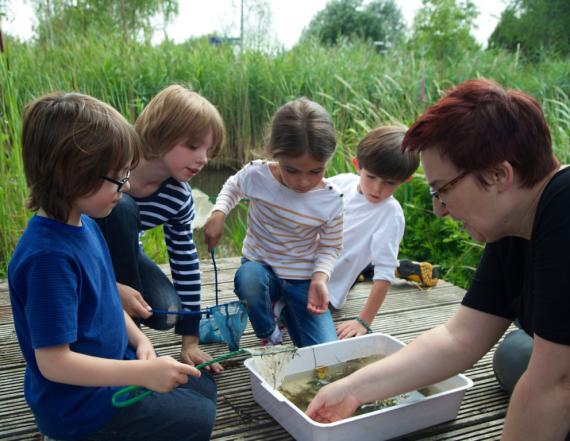 When the park is closed to the public on Mondays and Tuesdays, schools can book visits and enjoy an inspiring hands-on experience of nature, which is closely tied to the National Curriculum. We make sure that every class experience a wide range of plants and animals (mostly minibeast size) but there are seasonal highlights!
There are also family events in holiday so to find out more please see our Greenwich Peninsula Ecology Park pages.
Or contact Joanne or Tony on 0208 293 1904 or email gpep@tcv.org.uk for more information.
Railway Fields
Railway Fields is a small, 2 acre Local Nature Reserve in the heart of the urban neighbourhood of Haringey and offers a full spring and summer schools programme. Please see here for more information about education at Railway Fields.
The visit to Railway Fields inspired the children to get excited about nature and wildlife.
For more information get in contact with the education officer on 020 8348 6005 or haringey@tcv.org.uk