Join TCV Green Gym in Camden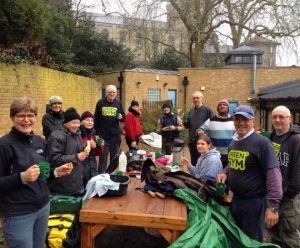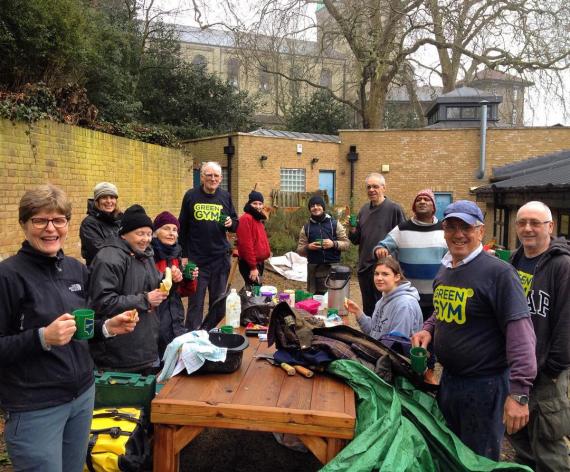 Workout for Nature! Green Gym is natural exercise to make a difference!
There are twice-weekly TCV staff led Green Gyms in Camden as well as three independent Community Green Gyms, so lots of opportunities to join in and feel good.
Camden Green Gym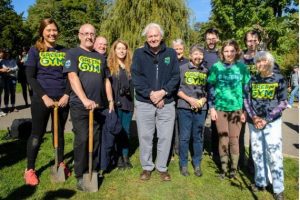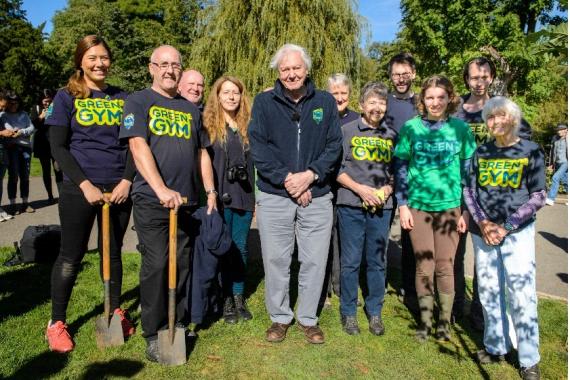 Camden Green Gym has been running for over 20 years by experienced TCV staff. The group work across 40 green sites in the borough, from small hidden nature areas to urban woodlands, town greens, social housing estates and major public spaces like Regent's Park and Waterlow Park.
Get involved with Camden Green Gym on Tuesdays and/or Thursdays, 10:45am – 2pm. For more information, or to join us for any of the sessions, please contact Trudi (07768 421 881) or email GG-Camden@tcv.org.uk.
Upcoming activities with Camden Green Gym
No experience necessary; guidance and tools provided. In a relaxed atmosphere, you can work at your own pace on activities suited to various levels of experience and fitness. Just join in, feel good!
Subscribe to our weekly Green Gym newsletter to be kept up to date on our activities.
West Hampstead Green Gym
West Hampstead Green Gym is a volunteer-led group running every Friday from 10:45 to 2pm and takes place on three fantastic Camden sites; Westbere Copse, Minster Road and Mill Lane open space. For more information, or to join us, please contact westhampsteadgg@gmail.com westhampsteadgg@gmail.com or 07714 628 507.
Belsize Green Gym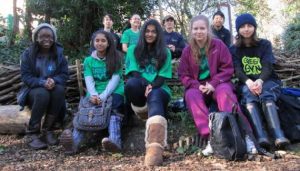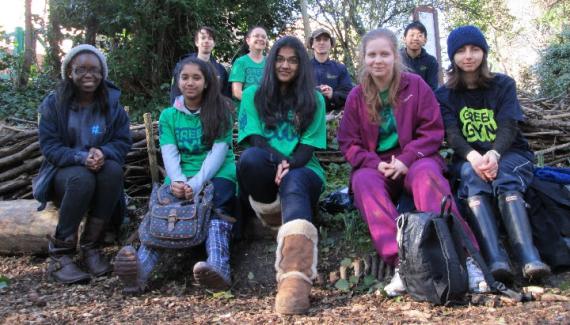 The Belsize Green Gym is a volunteer-led group running on the second and third Sunday of the month. Come and join like-minded people to carry out essential work to enhance and open these hidden sites while getting a weekend workout in the great outdoors. Everyone is welcome (under 16s must be accompanied by an adult), it's free to join in and we'll even provide refreshments at the break.
Get involved, Sunday from 11am to 2pm meeting at the Belsize Sensory Garden, NW3 2AL. For more information, or to join us email BelsizeGreenGym@gmail.com or call 07989 231 506.
Oasis Green Gym at the Oasis Leisure Centre in Covent Garden
The Oasis Green Gym is a volunteer-led group running every First Saturday of the month with more sessions during the growing season. A chance to be outdoors on Saturday mornings at the Oasis Leisure Centre in Covent Garden on Saturday mornings between 10:30am and 1:30pm. We grow a variety of fruit, vegetables and flowers in 12 large raised beds by the outdoor swimming pool and plant and maintain these and the garden area throughout the year.
No experience is required, it's free and there are hot drinks and biscuits provided during our mid-morning tea and coffee break. There's no minimum commitment – the best way to find out what we do is to join us one Saturday. To see the latest of what the group has been doing see our Facebook page www.facebook.com/oasisgreengymgardening which we update regularly.
Please contact: oasisgreengym@gmail.com.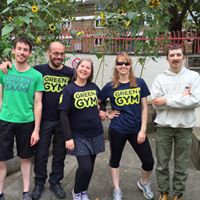 Office Contact
1st Floor, 21 John Street, London, WC1N 2BF
Tel: 07768 710 359
Email: GG-Camden@tcv.org.uk
Our partners
Camden Green Gym is supported by: