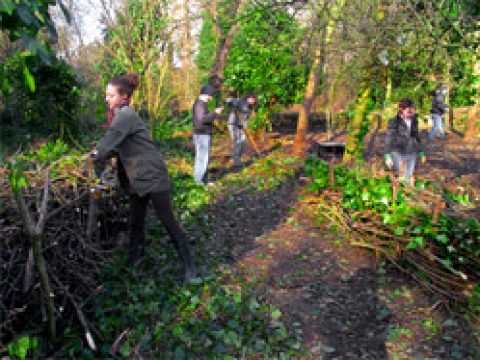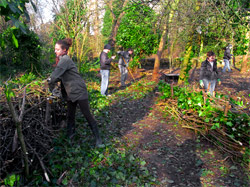 The Green Gym is a new and innovative way to get physically active and make a difference to your local environment.
Join us to explore landmark locations, discover hidden green spaces, improve your health and stamina, learn new skills and give your body and mind a thorough workout in the great outdoors.
Wellbeing Comes Naturally to the Green Gym. Check out this short film that Mind, the UK's leading Mental Health charity produced with the Green Gym in Camden. Some great interviews about lives transformed and a great introduction as to what to expect from the Green Gym.
Where we work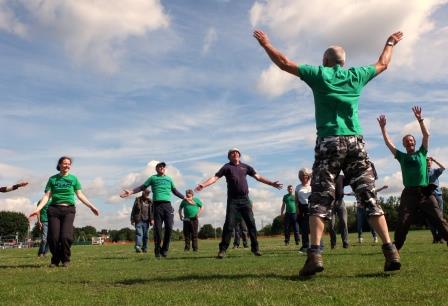 There are currently 11 Green Gyms running each week in the London Boroughs of Camden, Enfield, Hackney, Hillingdon, Hounslow, Islesworth, Islington, Newham and Waltham Forest. Sessions are free and easy to join in so just follow this link to find your nearest Green Gym.  
Each session starts with warm-up exercises to prepare you for the work ahead and ends with cool-down exercises to relax you after your exertion. There are always a variety of tasks offering different levels of physical challenge so you can work at your own pace and as part of the team.
Community Green Gyms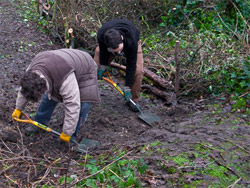 One of the aims of The Conservation Volunteers scheme is to encourage and train volunteers to take over managing the Green Gym groups themselves with our support. There are now volunteer-led Green Gyms running in Bromley, Camden, Haringey, Newham and Watford, helping maintain nature reserves and community allotments.
To find out how The Conservation Volunteers could help you start a Green Gym in your community please contact greengym@tcv.org.uk.
Schools Green Gyms
The Conservation Volunteers also offer Green Gyms for schools – providing an enjoyable and active alternative for youngsters who flinch at the mention of football but love nature, the environment or just being outdoors.
Working with staff and parents we help pupils learn about their environment and how to care for it, grow plants and vegetables, and increase their physical activity. They can work alongside existing and new friends and the school grounds or local area get a caring facelift as well.
For more information about Green Gyms
Head over to our national Green Gym pages to find out more about the Green Gym.