Community Green Gyms in Hackney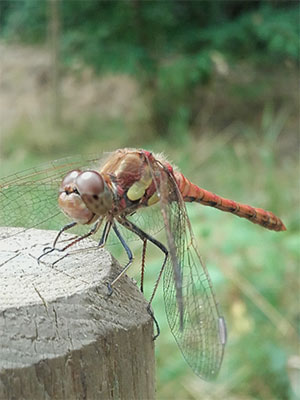 Now a constituted community group, Clapton Green Gym (formerly Hackney Green Gym) meet every Friday. The group works across Millfields Parks and The Middlesex Filter Beds Nature Reserve and Millfields Park.
The meeting point for each session is outside the Nye Bevan Lower Community Hall, Overbury Street, E5 0AW at 10:45 every Friday.
Volunteering is free, simple and no experience is necessary. It is ideal for learning new practical skills such as gardening, construction, and conservation. For more information, or to join, please contact claptongreengym@gmail.com
Wildlife at Middlesex Filter Beds
With a variety of habitats, the filter beds provide interesting wildlife throughout the year. The wooded areas are excellent for flocks of tits and finches. Look out for Great Spotted and Green Woodpecker. Kestrel and Sparrowhawk are found on the reserve and will also hunt on the adjacent open grassland of Hackney Marshes.
The brickwork of the old bed walls provides shelter for amphibians and in spring the wetlands are home to frogs, toads and newts. The weir is a good spot for Grey Wagtail and Kingfisher, which nest along the banks.
More than 200 plant species have been recorded including Cuckooflower and Purple Loosestrife. There's also a community of interesting mosses and liverworts along the old walls of the beds.