Join TCV Green Gym in Waltham Forest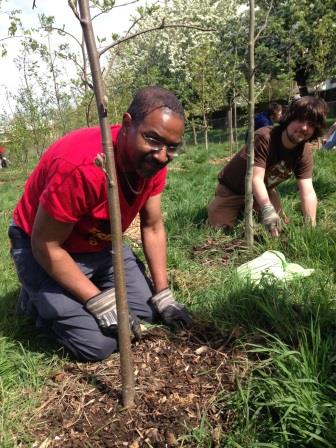 TCV has two Green Gyms running in Waltham Forest at Chingford Greem Gym and our Lloyd Park Green Gym.
Everyone is welcome to join the Green Gym and there's always something to suit all levels of experience and fitness. You'll have the satisfaction of working in some of London's finest parks, while boosting your physical and mental health and meeting like-minded people. All necessary tools will be provided as well as light refreshments. Find out more about TCV Green Gyms here.
Join the Chingford Green Gym
The Green Gym will be running every Wednesday in Ridgeway Park and Mansfield Park, Chingford. Please contact Gareth Chalmers on 07731 450 839 or email gg-waltham-forest@tcv.org.uk.
Meeting outside the Park Keeper's office in Ridgeway Park, Old Church Road, Chingford, E4 6XU, sessions run from 9:45am – 1pm.
Upcoming activities
Join the Lloyd Park Green Gym
Get involved with The Conservation Volunteers every Friday from 10:45am-2pm, meeting outside the Stables in Lloyd Park, Forest Road, E17 4PP. For more information, or to join us, please contact Gareth Chalmers on 07731 450 839 or email gg-waltham-forest@tcv.org.uk.
Upcoming activities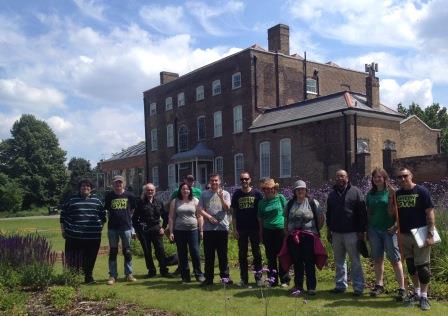 Since 2013 TCV has helped with a large scale, lottery-funded transformation and restoration of Lloyd Park. First opened to the public by the Victorians in 1900 on land we can trace back to medieval times, the park is a valuable public space with a fascinating history.
Located a step back from the busy Forest Road, Lloyd Park features a mixture of landscaped garden and strolling walkways along with first-class facilities and The William Morris Museum.
At the Lloyd Park Green Gym, The Conservation Volunteer's work centres around tree care, with other conservation work including bulb planting, pathway clearance and general gardening. Recently our volunteers have been busy creating compost bins and a raised bed for the under-fives.