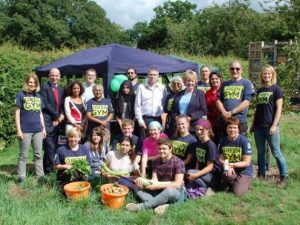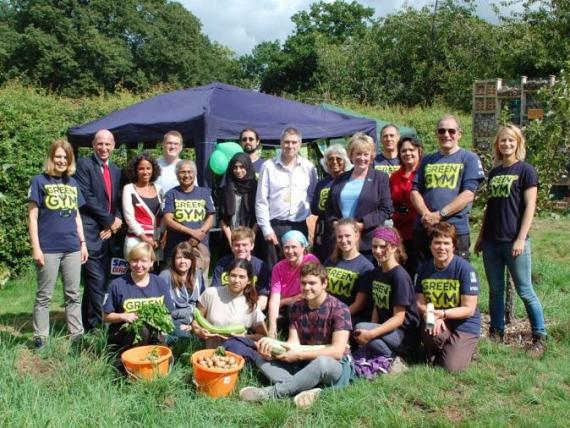 There are two community Green Gyms in Watford:
Cassiobury Green Gym
You can take part in Cassiobury Green Gym every Wednesday from 10am to 1pm throughout the year – doing exercise with a purpose!
New volunteers are welcome, no experience necessary and everyone works at their own pace. We provide tools, guidance and refreshments. Just come along to make a difference and get fit naturally, wearing sturdy footwear and clothing appropriate for the weather. Activities are varied and the Green Gym® may be active across diverse sites within the park.
The guided activities cover practical conservation of biodiversity habitats, horticulture and developing permaculture community food growing spaces. This can include planting wildflowers and native hedgerows, food growing and orchard maintenance, traditional meadow scything, the removal of invasive species and scrub clearing, wildlife pond building, insect hotel construction, path clearance and deadwood hedging. Sessions start with a tools and safety talk, followed by simple warm-up exercises.
Set in the heart of Watford, just a short walk from the town centre, Cassiobury Park is an ecologically diverse oasis of green for residents and visitors alike. Part of the park is a designated local nature reserve. We are delighted to be sharing the site with 46 different species of breeding birds, as well as seven of the 17 bat species native to the UK. Former watercress beds within the park have now been developed into marshland and muntjac deer and foxes can often be spotted in the woods.
Meet from 9.45am Wednesdays at the Community Project Garden in Cassiobury Park (from Shepherds Road park entrance, turn left at Cha Cafe and walk past the tennis courts and Bowls Club on your left to site entrance via the gap in the hedge), WD18 7HY.
For more info see cassiogreengym.wordpress.com or contact: CassioburyGG@gmail.com – 07541 659 146
Watford Green Gym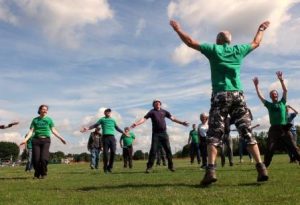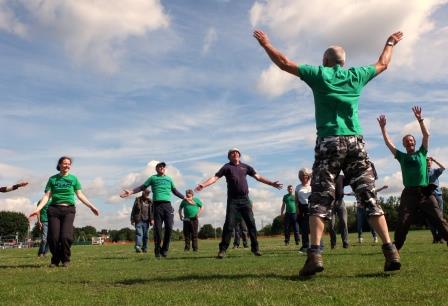 Join the volunteer-led Green Gym every Tuesday and Thursday from 10am-1pm. For more information, or to join us, please call 07935989890 or email watfordgg@outlook.com
The group work to transform meadows and woodland along the Colne River, for example by planting thousands of wildflower plugs and bulbs in the Green Gym managed meadows, planting trees or removing invasive species from the river banks.
The Conservation Volunteers' Green Gym in Watford is delivered in partnership with the intu Watford Centre and Watford Borough Council.