Regular volunteering activities across Richmond and Hounslow.
Join the TCV Biodiversity Action Team Richmond and Hounslow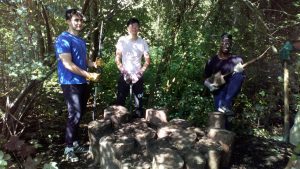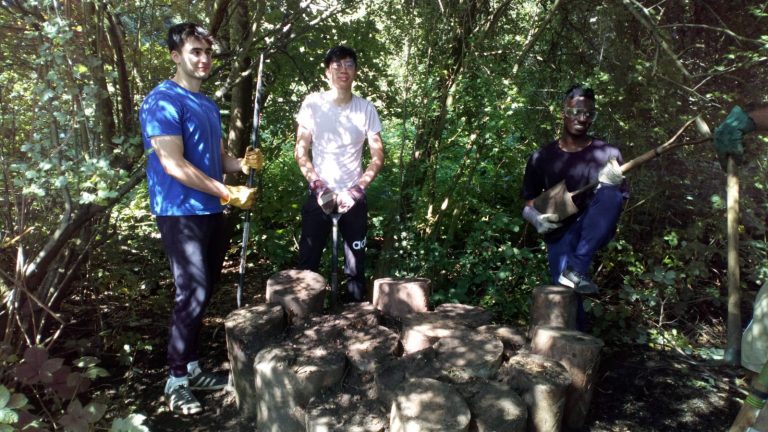 With so many people and communities depending upon green spaces for free access to nature, exercise and recreation – and let's not forget that climate and ecological emergency, of course – it is good news to say, that all volunteering activities in Richmond are running again.
We run regular sessions on Wednesday and Thursdays (and some Tuesdays). We meet on site at 10:00 and finish around 3:30. If you would like a lift at 9:30 from the ETNA community centre in East Twickenham, please text Judith on 07483 050 759.
If you have any questions, please don't hesitate to get in touch.
Upcoming activities
Who can volunteer with us
Our projects are open to all ages (minimum age 16 with adult supervision, or 18+ if you want to attend by yourself) You don't need to have any practical skills – we'll help you learn. And if you want to get more involved you can become a volunteer officer – and help run the project.
Why should I get involved?
Our volunteers get as much out of it as the local environment! Here are some of the many benefits they enjoy.
Contribute to a better local environment
Get fit the eco friendly way
Meet new people
Have fun and learn new skills
Enjoy beautiful surroundings
Contact
For more information please contact:
Judith Ressler (She/Her)
Senior Project Officer
Biodiversity Action Team West London & Reclaiming the Riverside Project in Cranford
Email: J.Ressler@tcv.org.uk
Mobile: 07483 050 759