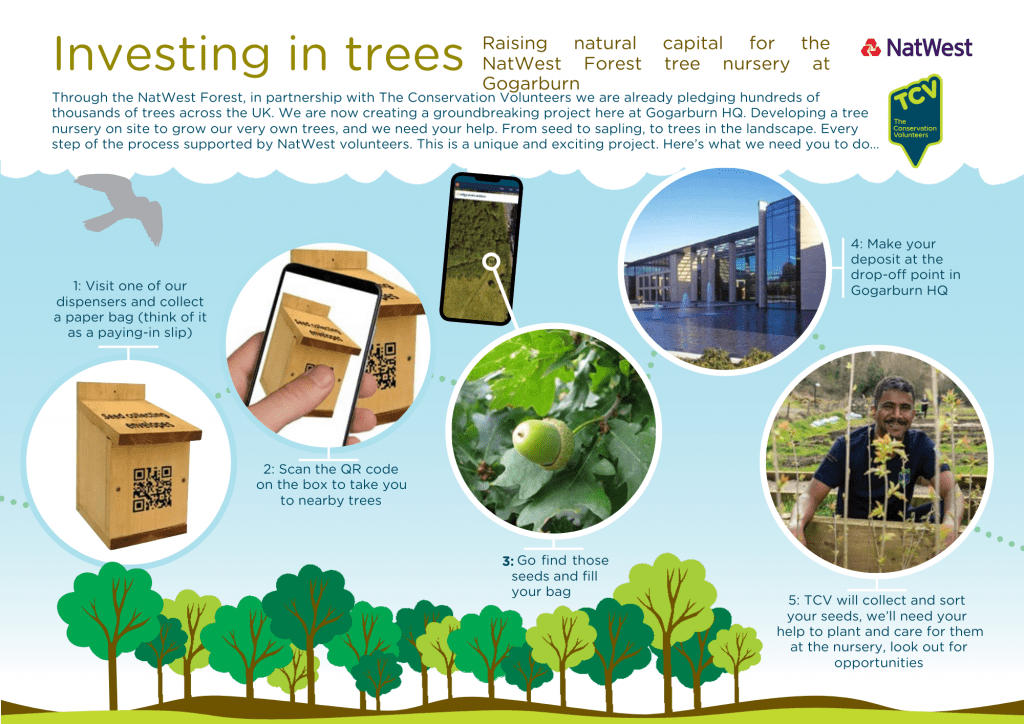 Step 1. Pick up a Collection Bag
Find one of the four dispensing boxes out on the estate. They're marked in red on the map below. Grab yourself a bag and move on the step 2.
Step 2. QR Code
Scan the QR code on the box, and scroll down to identify the seeds in your location that we need you to find. Here's a simple loop you might want to follow – it should only take around half an hour to walk, and you'll find lots of seeds enroute: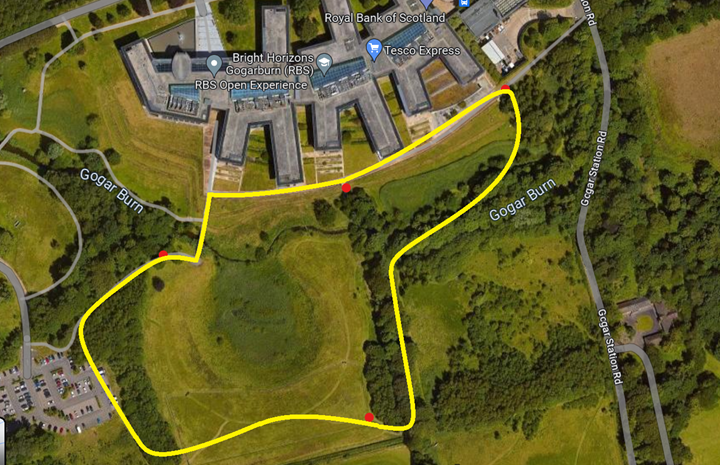 Step 3. Collect Those Seeds
We're only looking for ripe, undamaged seeds. When they're fully ripe and ready to collect, they'll fall from the tree, so please only collect those that have fallen on the ground. Try not to collect empty shells and discard any that look nibbled or mouldy. We'll check them for viability before we try to grow them, so don't worry if you're not quite sure you've found the right seeds!
The seeds we need you to gather…
Common Alder – As the year progresses, the common alder bears small, cone-like fruits called strobiles. These strobiles are dark brown and contain numerous tiny seeds that play a vital role in the tree's reproduction and dispersal. They float, so allow the tree to populate similar favourable habitats along watercourses.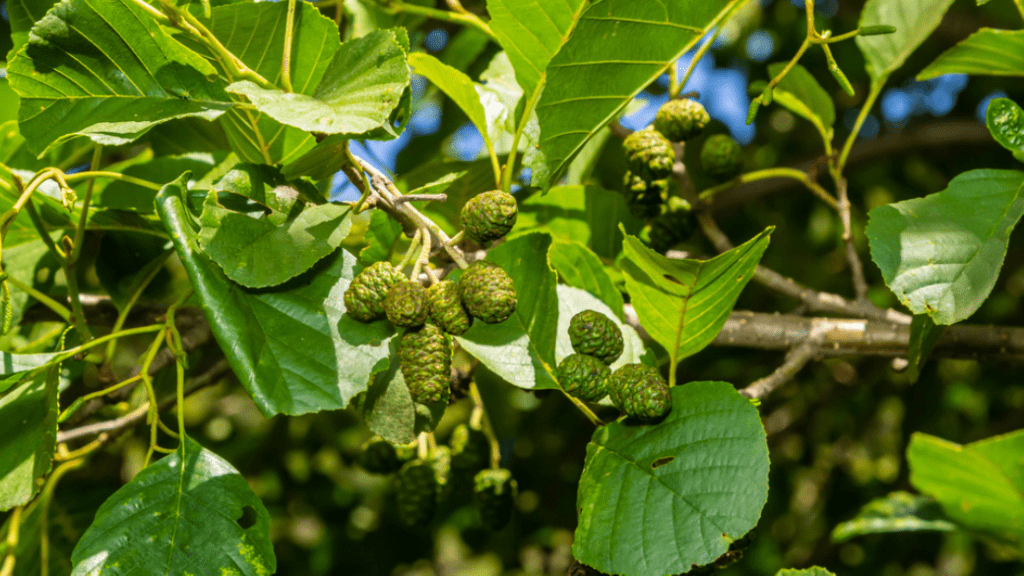 Holly (Ilex aquifolium) – is a quintessentially British evergreen shrub, known for its glossy dark green leaves and vibrant red berries. These berries are mildly toxic to humans but provide essential winter sustenance for native birds like thrushes. Holly's spiky leaves make it easily identifiable year-round.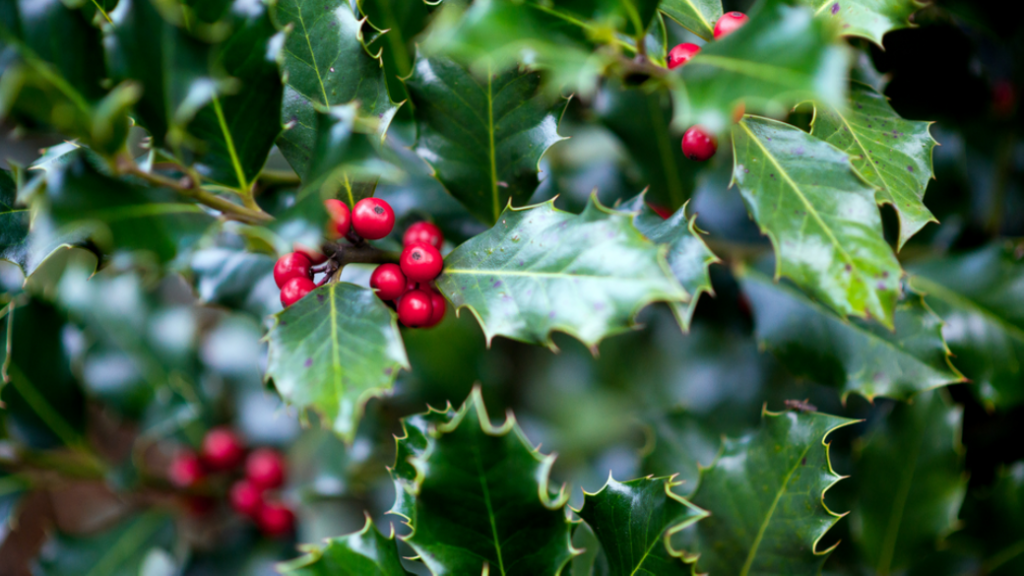 Common Oak – The fruit of the common oak is the acorn, which is an iconic symbol of this species. Acorns are ovoid nuts with a cup-like structure called a cupule that encloses the base of the nut. They mature and drop from the tree in autumn.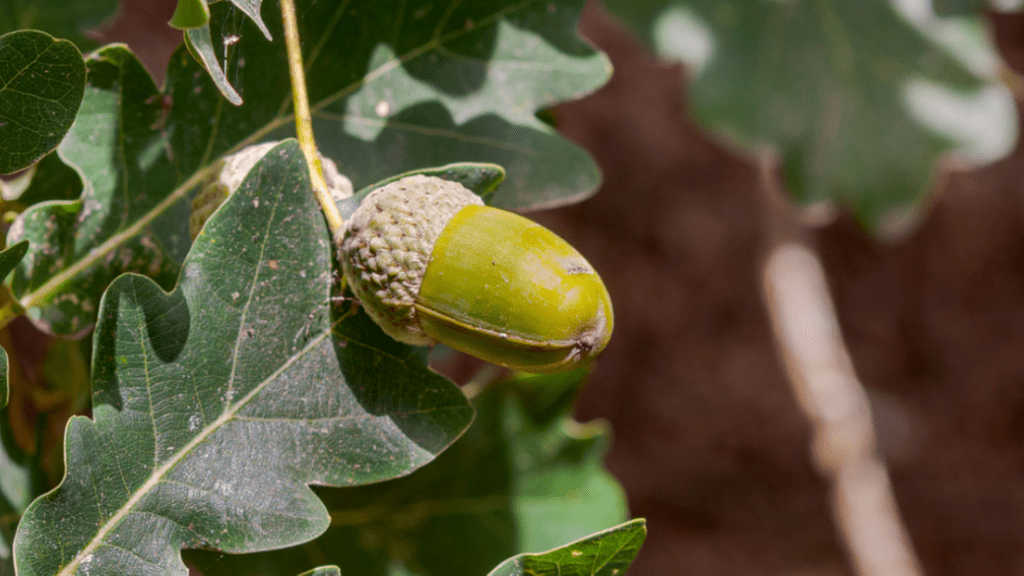 Field Maple – The winged seeds of field maple are called a paired samara, with each wing being around 3cm in length. These samaras are often referred to as "helicopters" or "whirligigs." Beginning with a pink tinge, they ripen from September to November and are dispersed by wind. The wings allow the seed to fall much more slowly as they spin through the air, so are dispersed further from the tree.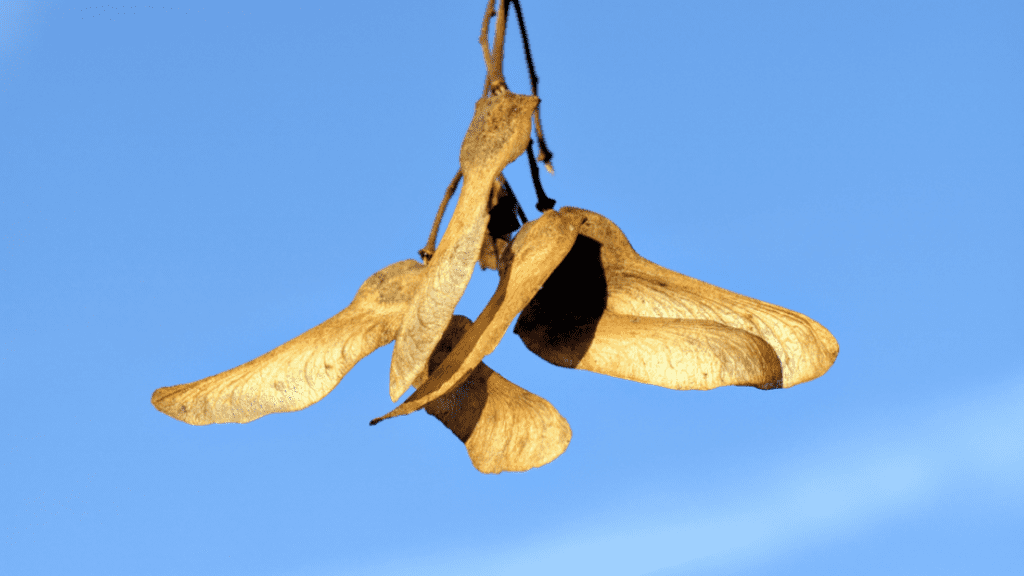 Horse Chestnut – The fruit of the Horse Chestnut (Aesculus hippocastanum) is known as a conker. These are shiny, brown seeds enclosed in spiky green husks. Conkers are popular for traditional British games in the autumn, although they are not suitable for consumption due to their toxicity. The glossy appearance and smooth texture make them easily recognisable!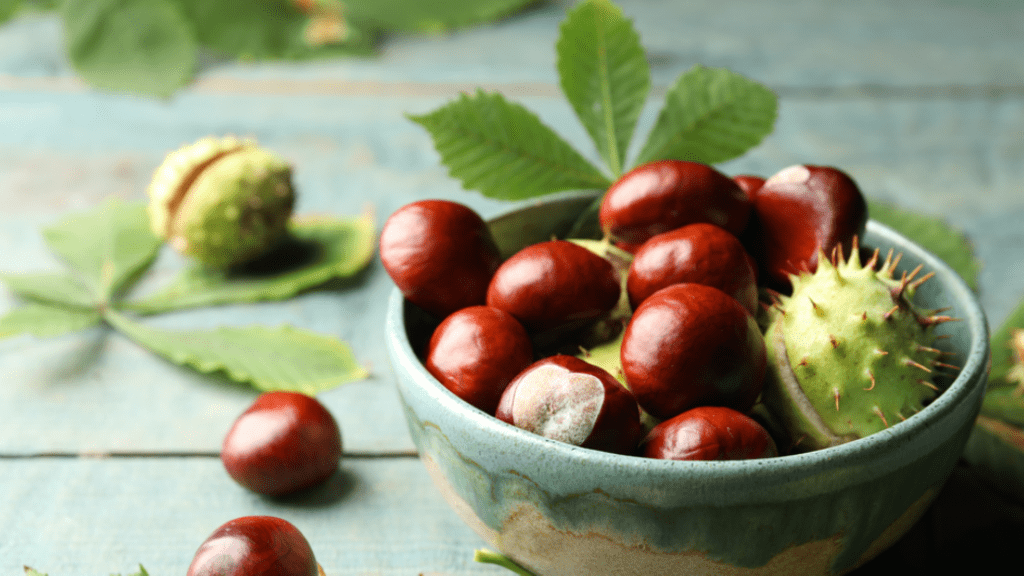 Now you know what seeds we are looking for, find as many as you can to fill your bag.
Step 4. Post Your Seeds
Post your seeds in the deposit box inside Gogarburn HQ.
Don't forget to log your volunteering time on WorkDay, and share your feedback!
Step 5. Leave It To Us
We'll take it from here. TCV staff will collect the seeds and take them to our new Gogarburn Tree Nursery for processing and planting. There'll be opportunity to get involved with every part of the process. Look out for internal communications to see how you can help grow these trees from seed, to planting out in the NatWest Forest.
Making It Social
Be sure to keep us updated on social media with your seed collecting endeavours! You can find us and tag us in your posts using the handles below and please us the #JoinInFeelGood hashtag…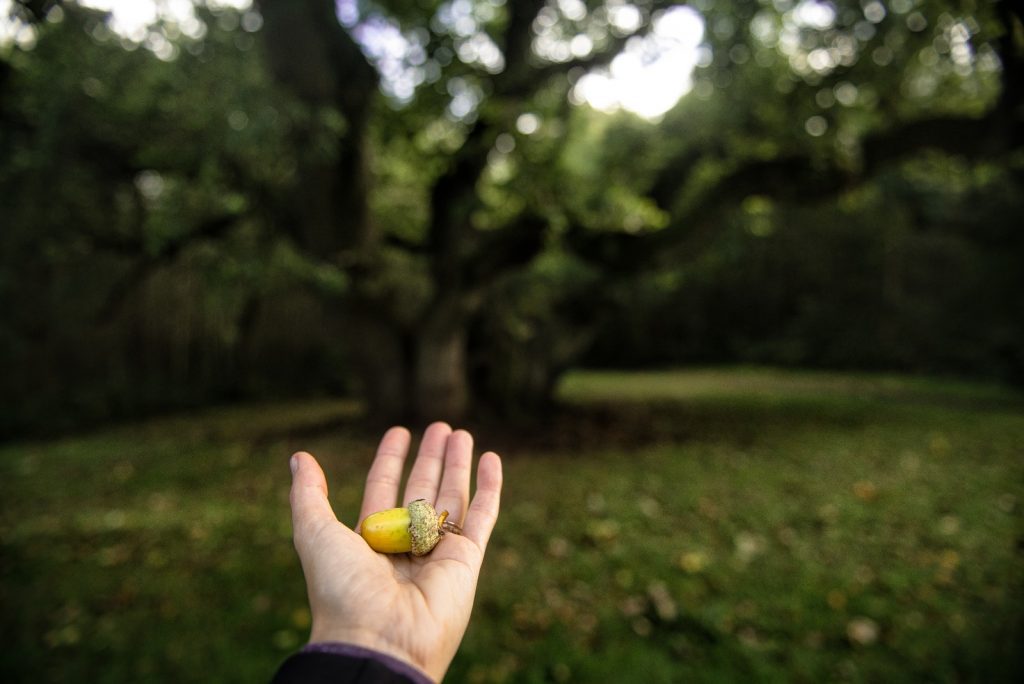 ---
This is just the start of something wonderful, together we will leave a lasting green legacy at Gogarburn HQ – for the air we breathe, for the wildlife within and to take positive, proactive action on climate change.
A huge thanks in advance from us all at The Conservation Volunteers