On 19th November 1994, the first National Lottery draw was broadcast on BBC 1. The voice-over at the start of the broadcast described the show as discovering 'the numbers which will change fortunes' (watch the first broadcast here).
The show was watched by 25 million people, and almost 49 million tickets were sold for the first draw, inspired by the Lottery's famous slogan of 'It Could Be You'.
In 25 years, The National Lottery has made over 5,500 millionaires across the UK and raised over £40 billion for good causes, which has funded more than 565,000 projects to date.
TCV has been fortunate enough to receive funding for over 100 projects and is proud to call The National Lottery one of our largest funders.
"TCV's work to connect people and green spaces depends on the generosity of others and over the years we've been fortunate enough to receive millions of pounds of National Lottery funding, making it one of our largest and most long-running supporters.

We're grateful to anyone who has ever played The National Lottery and helped to generate funds for good causes such as ours. And we would like to wish the National Lottery a very, very happy 25th birthday."

Darren York – CEO of TCV
Over the past few weeks, we have been sharing stories with you about the incredible projects that have been funded by The National Lottery.
Projects such as Growing Communities in Adur & Worthing, a community-led project which aims at improving the health and wellbeing of local people using green spaces as a canvas.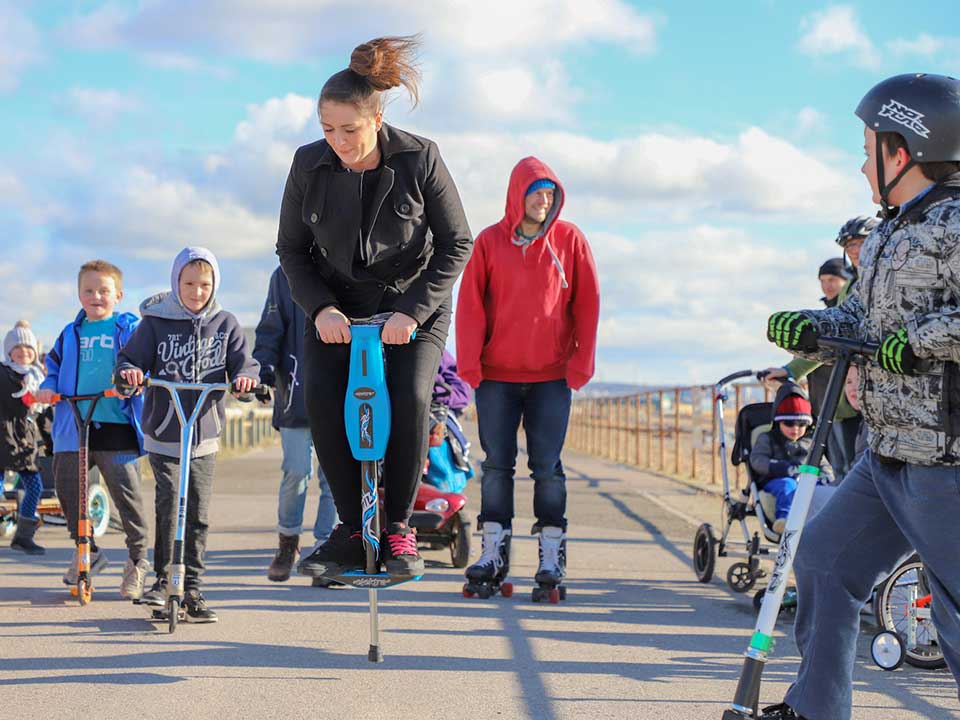 It's not just large-scale projects that The National Lottery funds. The National Lottery has also funded projects like our Green Gym at Skelton Grange.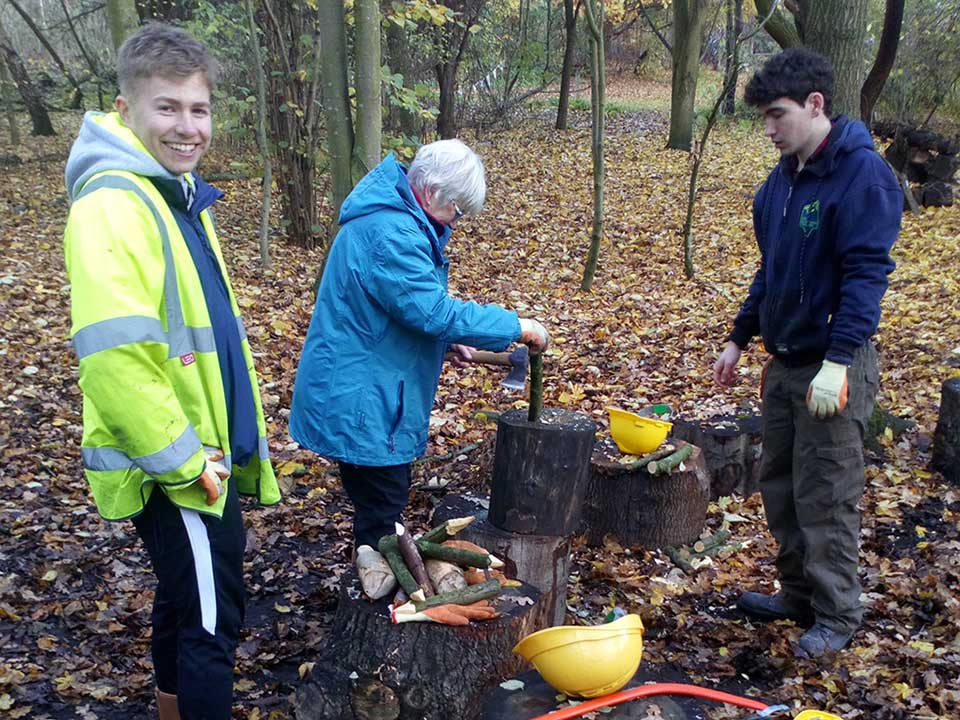 One of the biggest projects that The National Lottery has funded is our work on Social Prescribing, which is still on-going and we will be telling you more about this week.
"TCV has had over 100 funded projects supported by The National Lottery over the years. These range from large projects – like our £660,000 Growing Communities projects in Adur & Worthing – to smaller scale activities such as art inspired by nature at our Skelton Grange visitor centre in Leeds.

Heritage Fund and Community Fund staff offer useful pre-application advice and insights that help us to make new proposals as good as possible."

Ruth Gerrard – Income Generation Manager
TCV projects all over the UK have received funding from The National Lottery, and it's all thanks to the players. In 2017/18, almost 25% of each £1 spent on The National Lottery went to funding good causes.
Happy 25th Birthday to The National Lottery! Thank you for all your support and thank you to the players.
---
2019 has been a very special year for The Conservation Volunteers as we celebrate our 60th birthday. This year also marks the 25th anniversary of the first draw of The National Lottery, on 19th November.
Since 1994, more than £40 billion has been raised for good causes in the areas of arts, sport, heritage and community. That's around £30 million contributed to good causes each week by players of The National Lottery.
TCV has received an incredible £5 million-plus in funding from The National Lottery, which has allowed us to reconnect people to green spaces, providing positive outcomes for both.
To celebrate the amazing work that we have been able to achieve with The National Lottery funding, we want to share with you some of our past, present and future work.
Over the coming weeks, we will be showing some of the work that has been enabled by this funding and sharing exactly how The Conservation Volunteers use the money received from The National Lottery.