TCV's Hollybush Conservation Centre, a former rhubarb farm in Kirkstall, Leeds, recently completed restoration works with £248k of funding.
The Veolia Environmental Trust awarded TCV £248,353 to enhance the site's facilities, accessibility and biodiversity.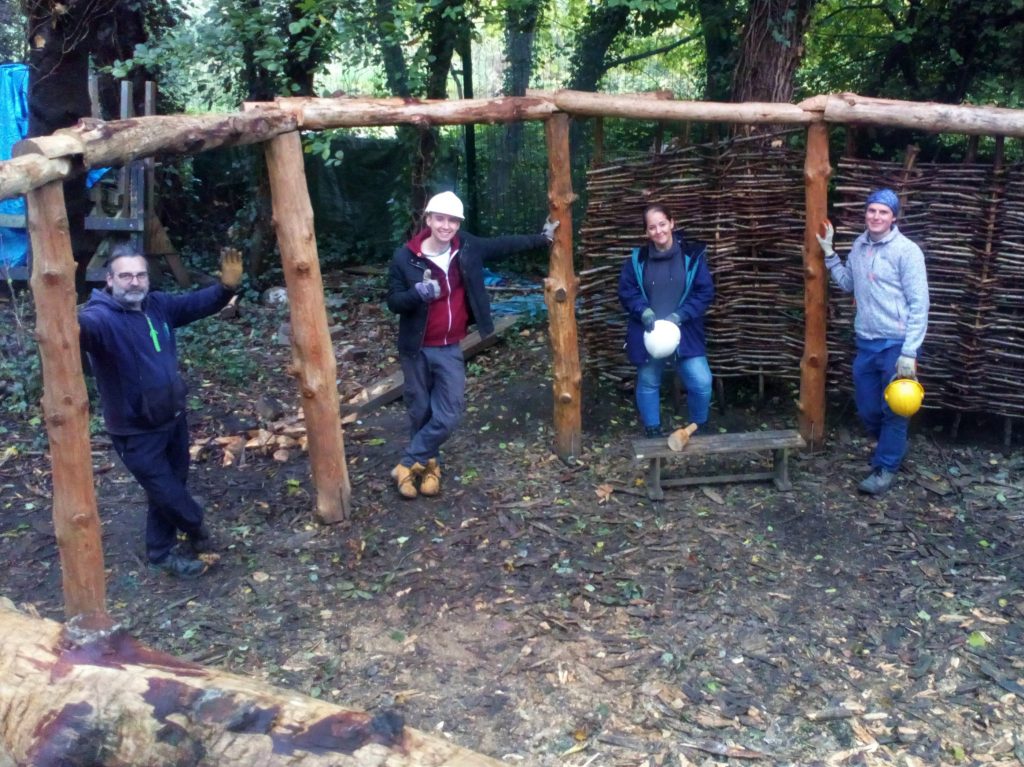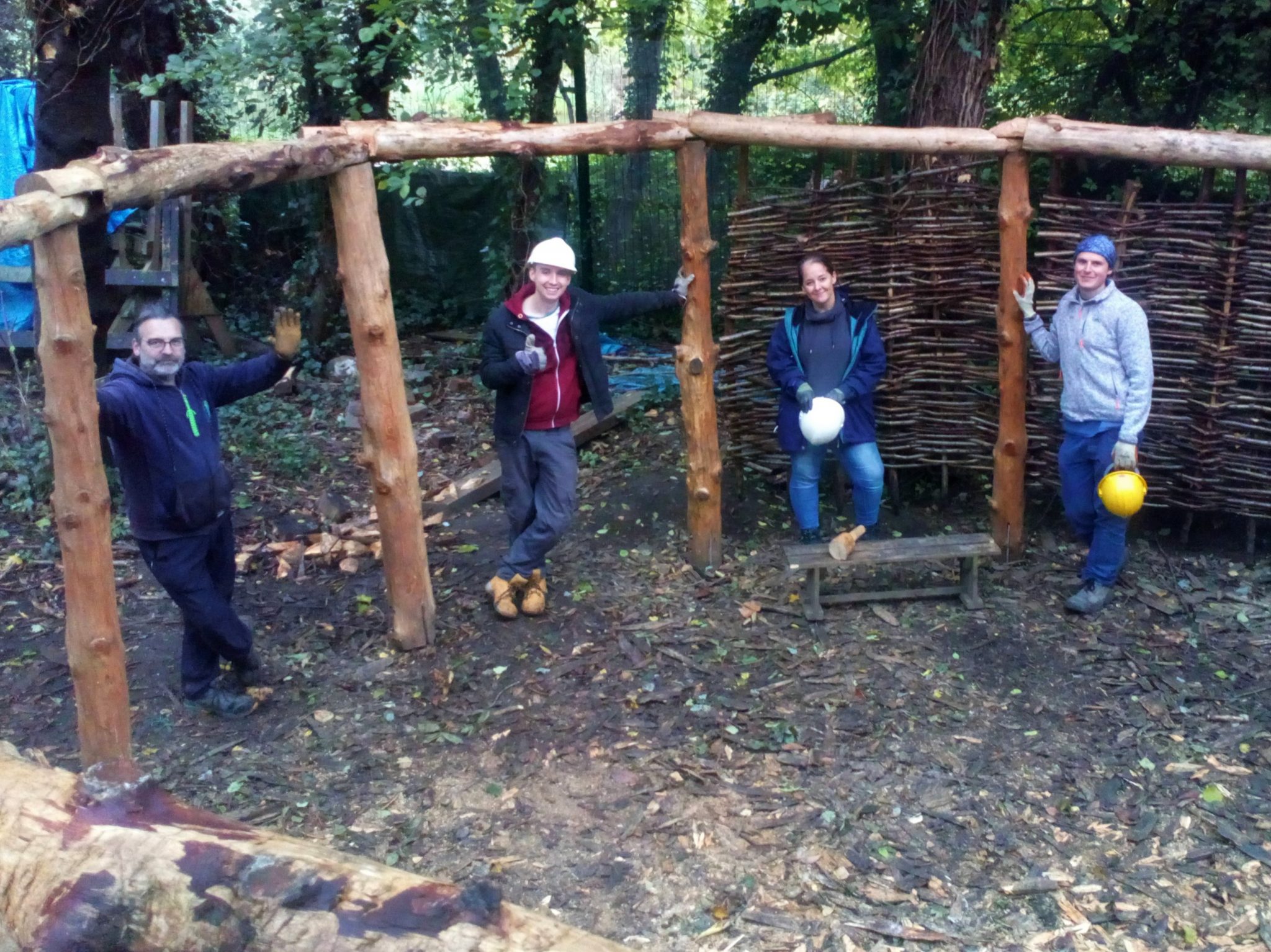 A listed building, Hollybush is now a popular community centre and nature gardens in the heart of Leeds, managed for wildlife and over 10,000 visitors and volunteers a year. People visit to experience and learn about nature, support their health & wellbeing, gain skills and help their community and wildlife.
In 2017, TCV Hollybush celebrated opening its Roundhouse building after a fundraising campaign, providing volunteers with a warm place to take a break from volunteering on site.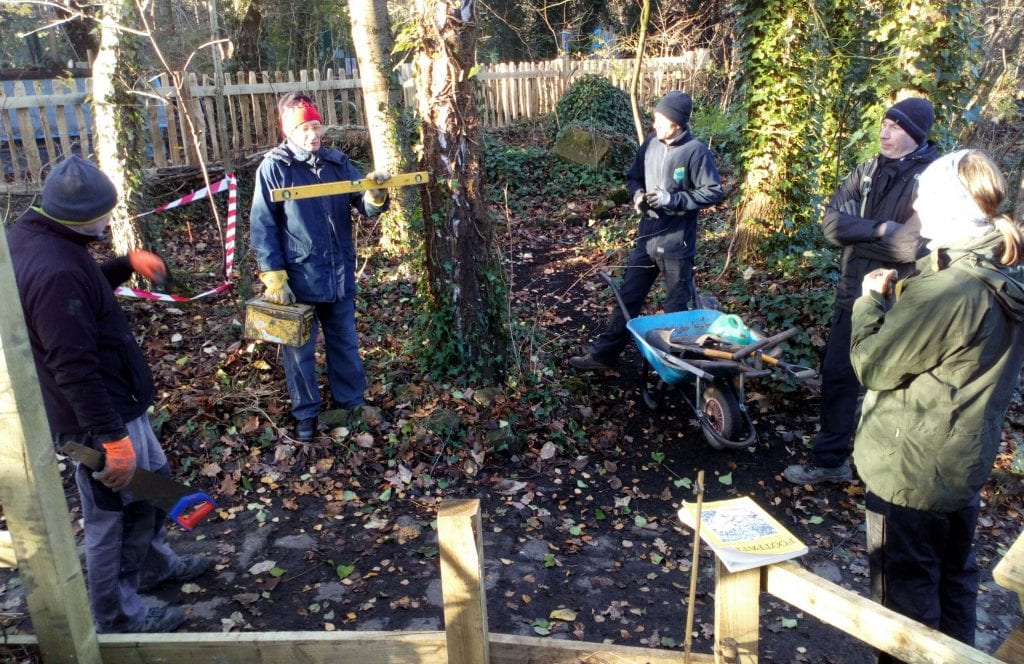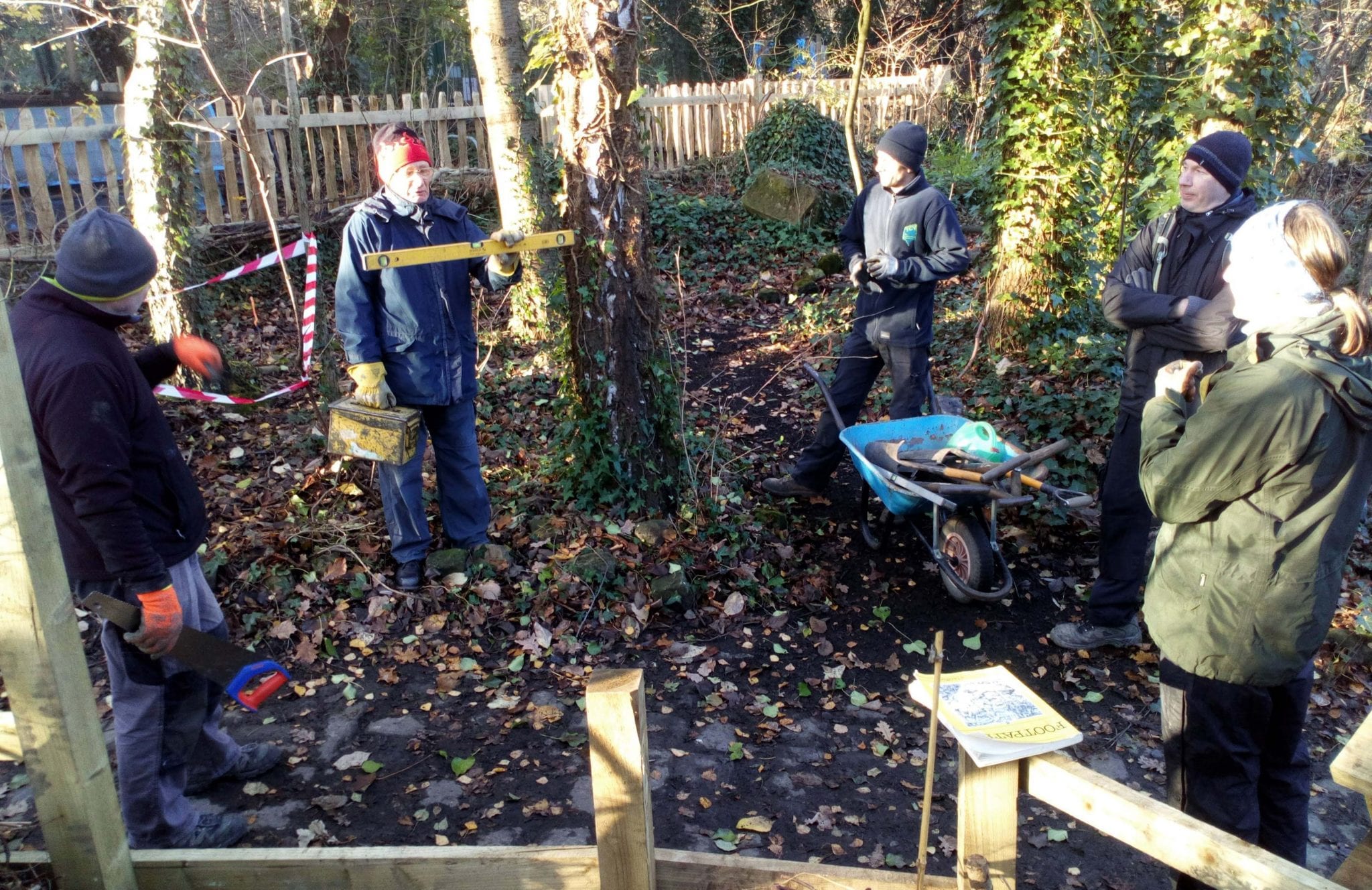 TCV Operations Leader, Caroline Crossley said: "We are so grateful to Veolia Environmental Trust and many other supporters including the Wates Family Trust, National Grid, Leeds Civic Trust, Friends of Hollybush, the National Lottery Community Fund and the Chadwick, Annie Guthrie and Charles Brotherton Trusts for their financial and moral support.
We are also indebted to local building company Englafot and our amazing staff and volunteers, who have been working tirelessly and safely within Covid restrictions to re-develop the building, cafe and gardens, restoring and enhancing historic railings, paths, ponds, hedgerow and woodland.
The site is looking fabulous with the improvements and as Spring is emerging, and we are very much looking forward to welcoming back the public as soon as it is safe to do so!"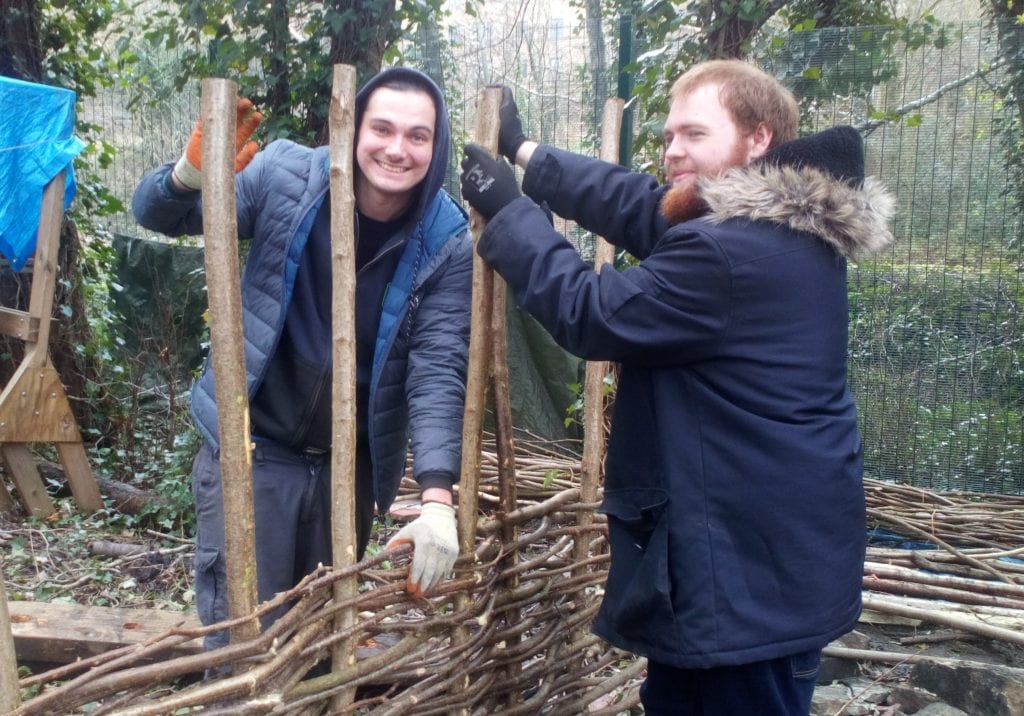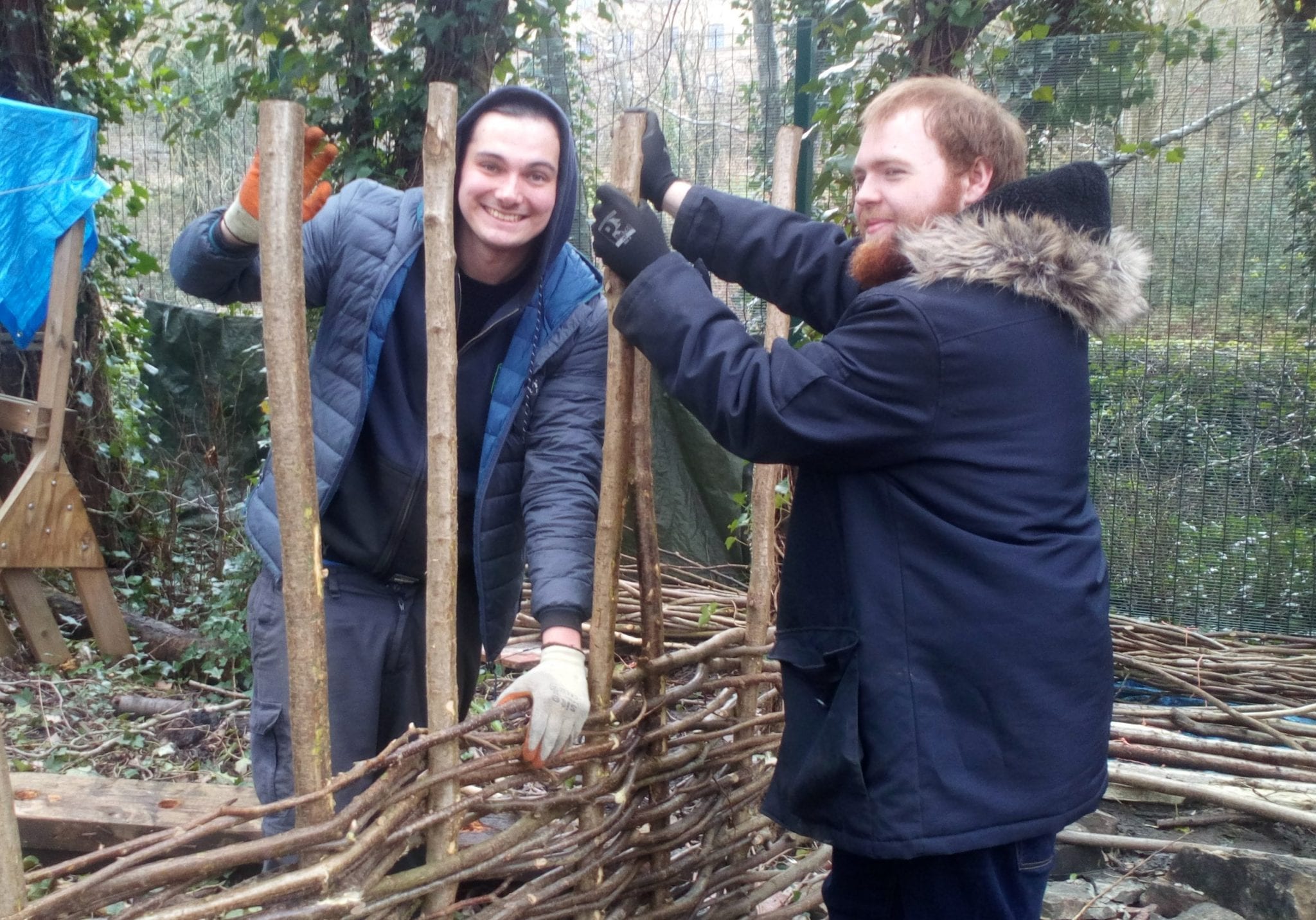 Impact of TCV Hollybush's restoration
Despite Covid-19 restrictions, we have made incredible environmental and amenity improvements to the Hollybush site and building.
Importantly 57 volunteers have been involved at a time of much isolation otherwise, and we look forward to sharing the changes with our normal 10,000/year annual visitors.
Restoration techniques
Our own woodwork team has done an incredible restoration of the cafe's kitchen units, counter and seating, as well as an amazing painting renovation.
The practical conservation team had the luxury of working on their home patch, and have done a wonderful facelift of the gardens, paths and stiles, including building a bespoke greenwood woodland shelter for visiting forest school and training groups.
Yorkshire-based Dan Watson trained staff and volunteers in the craft of greenwood fence and gate construction, and Handspring Design made us a timber framed shelter for our volunteers and cafe visitors.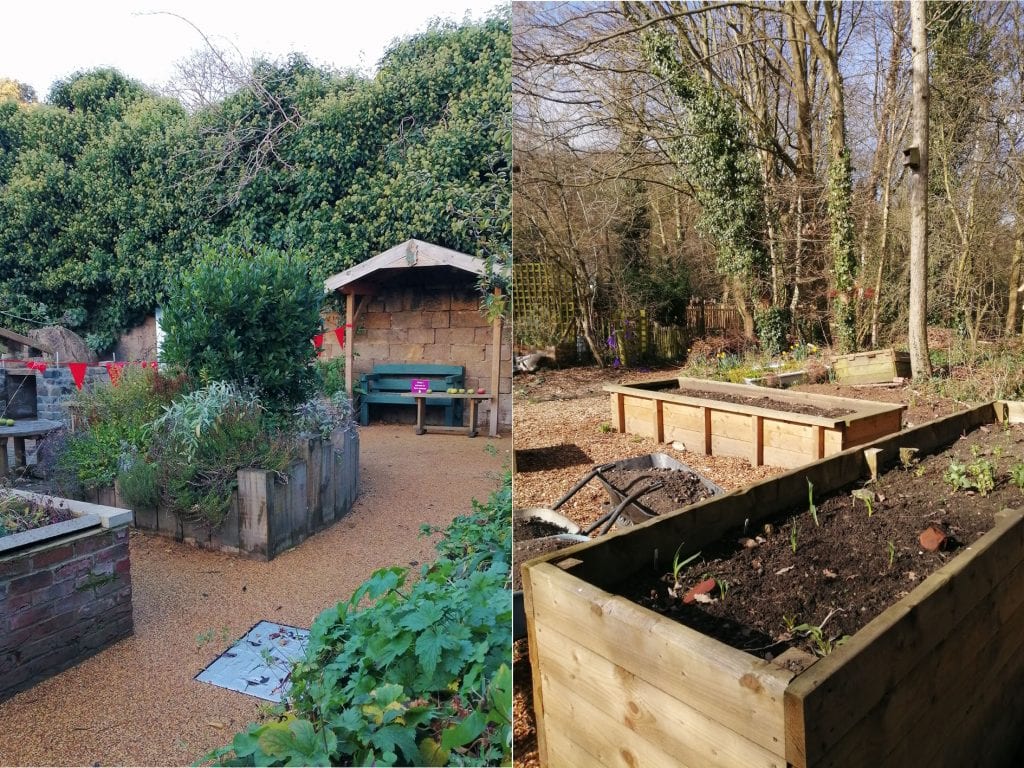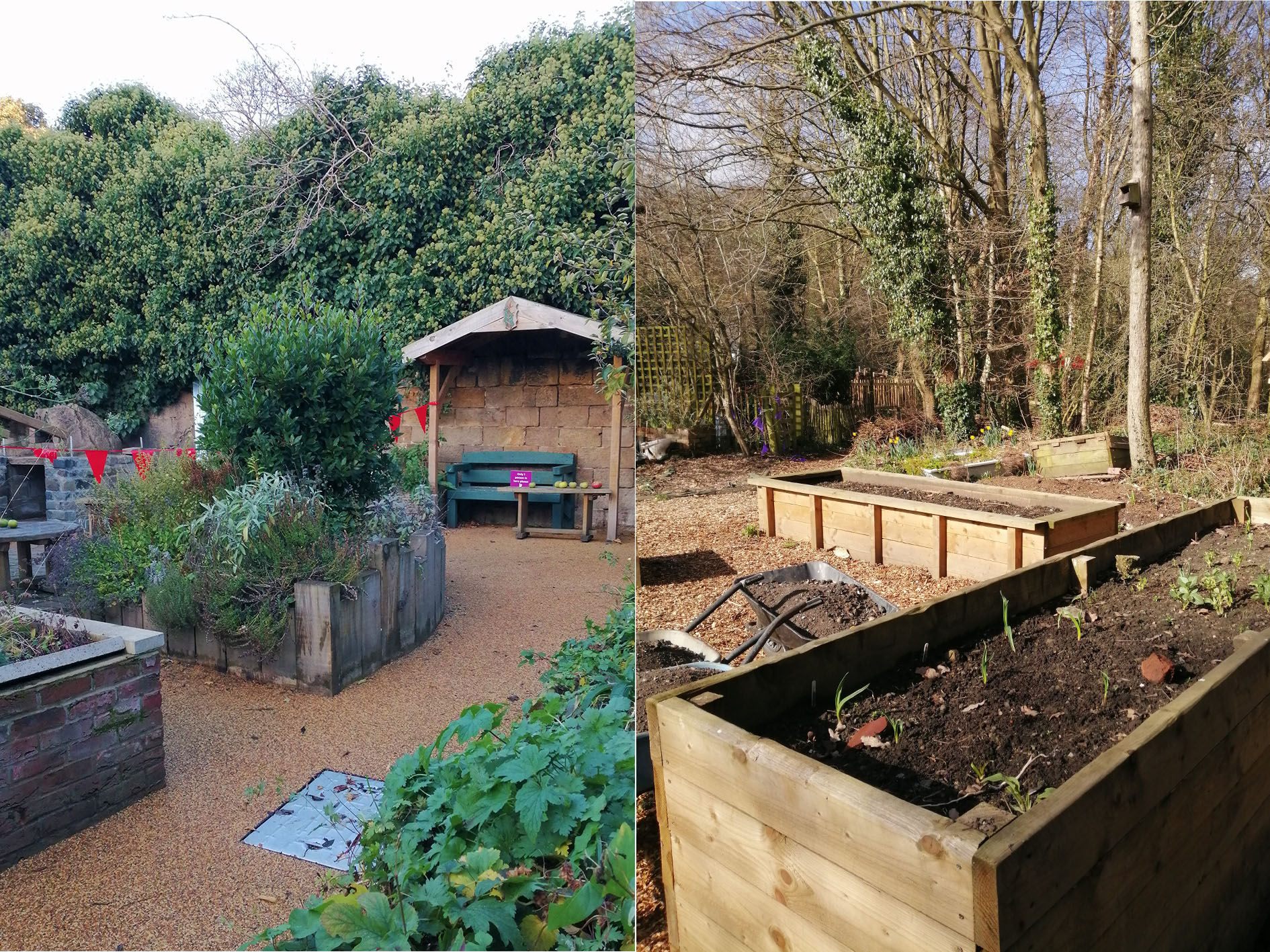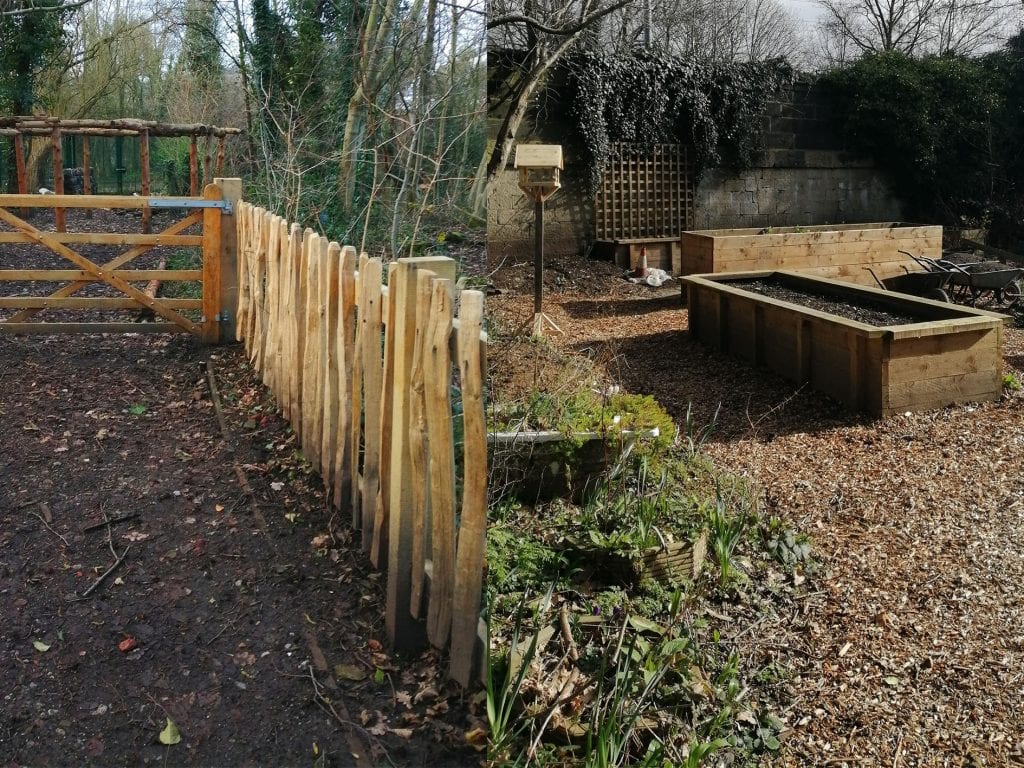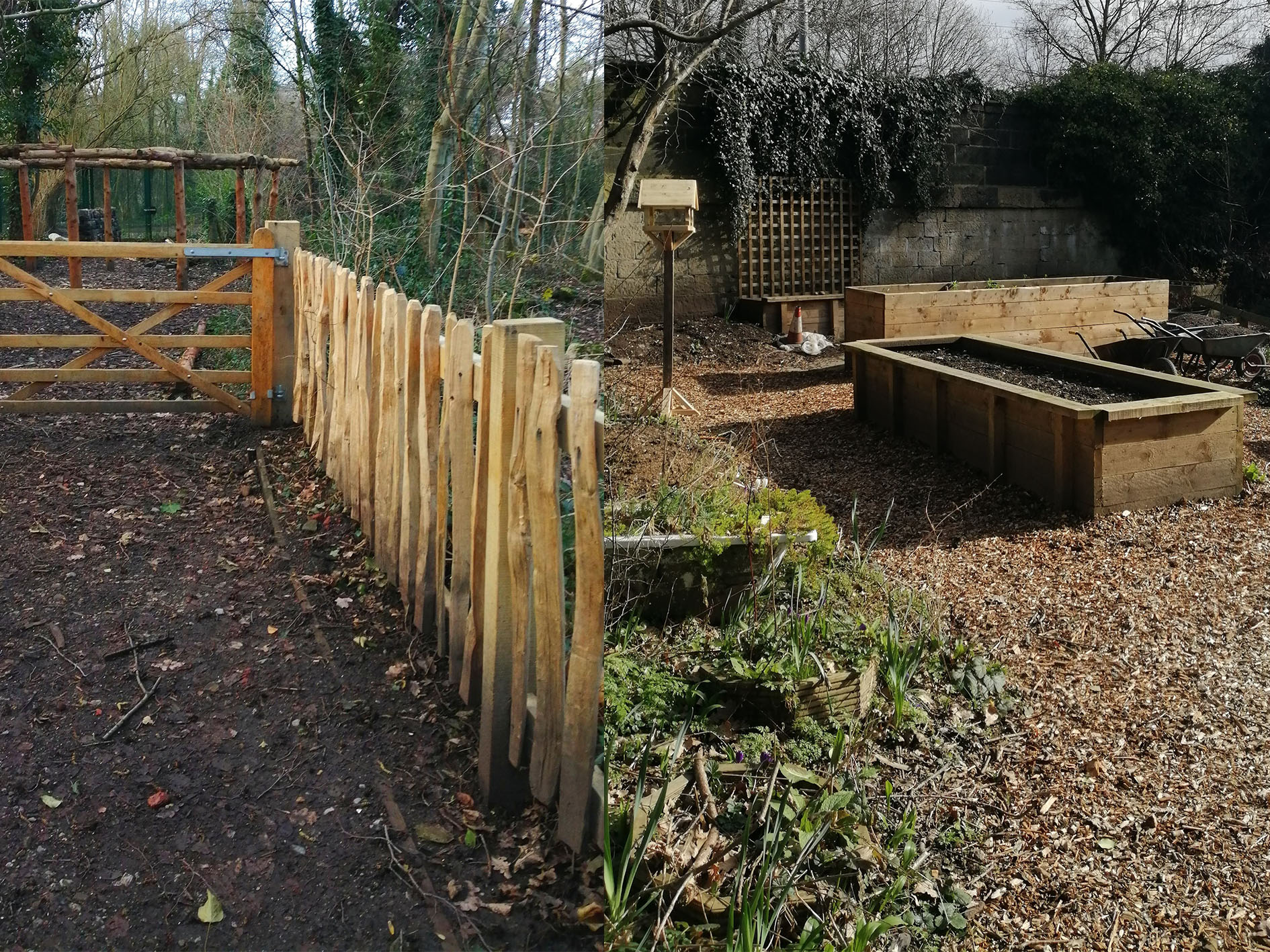 What's next for this historic site?
TCV Hollybush has been running as a conservation centre for 40 years, housing a building that dates back to at least 1700 when it was a farm. These recent restoration works is another step in its history.
Improved access to the front gardens and outdoor toilets is planned next. Keep up to date with activities at TCV Hollybush on their Twitter page and tune into their livestream on 16th June where the team will be giving viewers a a tour of their growing space and speaking to volunteers as part of Learning Disability Week.