TCV recently attended the prestigious 2023 BBC Gardeners' World event, with over 95,000 people attending over the four days, celebrating green spaces of all kinds.
Like in previous years TCV ran our highly anticipated wheelbarrow competition which aims to educate and excite children about gardening, wildlife and growing their own fruit and vegetables. This proved to be even more popular than in previous years with 21 health for life schools taking part this year with over 60 pupils working on creating the highest quality wheelbarrow submissions.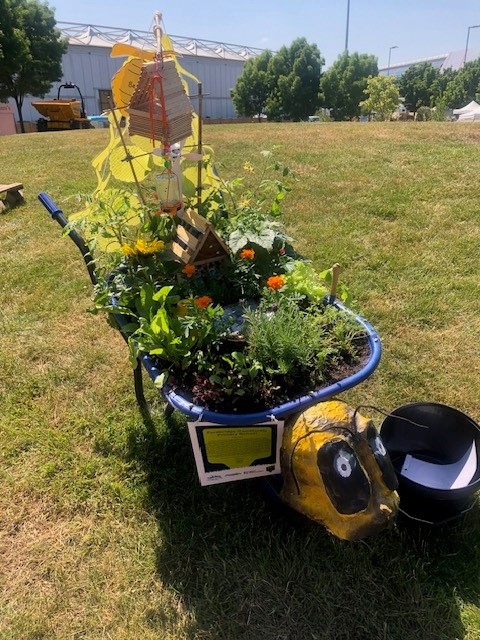 The standard of wheelbarrow creations were so impressive we received 9,923 votes from the public attending the event, this surpassed all expectations with voters commenting "I'm a teacher I can't possibly choose a barrow they are all great" and "How do we enter our school? It's such a brilliant idea" bolstering our reputation for next year.
Sally Grundy Operations Leader at TCV said:
"The Birmingham TCV team attended this years Gardeners' World Live event in June hosting a Health For Life Schools Wheelbarrow event. 38 schools took part and each school looked at the theme of how food production impacts climate change, there were some amazing entries and examples of how this topic had been researched and embedded as a curriculum feature. Staff and volunteers worked hard at collecting and counting public votes for their favourite wheelbarrow and in total 9,923 votes were cast. In addition, we ran a seed activity competition with prize give aways and this was enjoyed by lots of children. This event came together following a great wider team effort and despite the sweltering heat everyone survived and the event was enjoyed by all."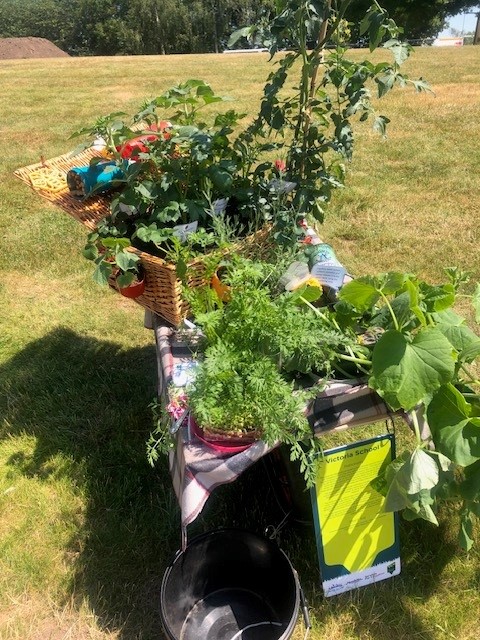 Health For Life in the Community
Health for Life is a community programme which aims to make a sustained difference to healthy lifestyles in local communities across Birmingham.  It provides facilities and support to establish activities which engage people in growing food, physical activity, healthy eating and cookery. Find more information here.