The Conservation Volunteers (TCV), the UK charity that connects people and green spaces, is incredibly proud to announce Jon Towler as its new Chair and the appointment of three new Trustees, Keith Connal, Joanne Gilbert, and Shipra Gupta.

Jon Towler started his new role on 16th December, saying:
"I am delighted to have been appointed as TCV's new Chair. The charity has a long and proud history of connecting people and communities with green spaces. I am very much looking forward to supporting the talented management team and its dedicated volunteers, as they continue to work across the United Kingdom to both transform green spaces and to deliver positive, lasting outcomes to the tens of thousands of people who participate each year in TCV's projects nationwide."
Professor Tony Crook who has demitted office after five successful years as Chair said:
"I am proud at what we collectively achieved during my five years as Chair. As well as ensuring that TCV emerged as a financially resilient and thriving charity after the global Covid-19 pandemic, we completed a full overhaul and reform of TCV's governance and created a more diverse trustee board. We also ensured that TCV's strategy and business plan enabled it to continue to connect people and green spaces to deliver lasting outcomes for both."
The Conservation Volunteers would like to thank Professor Tony Crook and a give warm welcome to Jon Towler.
Darren York, TCV's Chief Executive said:
"Tony has given a great deal of time and energy to TCV and we have benefited greatly from his skill and experience. We're immensely grateful to him and we're delighted to welcome Jon who brings his own considerable skill and experience to the role."
The Conservation Volunteers also welcome three new trustees with a wealth of experience between them:
Keith Connal
Keith's career in the Civil Service included operational delivery and international engagement for the Ministry of Defence in London and Washington DC, policy development and advice in the Scottish Government and business management in the Crown Office and Procurator Fiscal Service. Keith is a geographer and cartographer by background, and he is a Fellow of the Royal Geographical Society.
Keith has considerable experience in natural heritage policy, including biodiversity, and he led an award-winning programme which completed the devolution of forestry.
Since retiring, Keith has undertaken some management consultancy and is keen to help and support organisations delivering practical benefit for the environment and people's wellbeing, including through access to quality greenspaces.
Dr Joanne Gilbert
Jo has worked in nature conservation for 28 years in both the charity and education sectors with experience in UK and international conservation. She has held the post of Conservation Programmes Director at the RSPB since 2017, overseeing the strategic direction of nature reserves acquisition and management, landscape restoration and species recovery. Prior to this she was Head of Reserves Ecology for the RSPB. Jo is a board member of the Saving Asian Vultures from Extinction partnership, a committee member for the Key Biodiversity Areas partnership, and was formerly a volunteer leader at TCV. She is passionate about taking practical action from local to global scale to restore nature and stop the climate crisis.
Shipra Gupta
Shipra currently works in Responsible Investment with a large institutional investor leading on the Stewardship strategy, plan and initiatives. Her role encompasses engaging with the investment industry and large public-listed companies on their environment, social and governance policies and practices, and advocating for the right public policy in this space. She brings with her over 20 years of experience working in Management Consulting, Financial Services, Healthcare and also a social entrepreneurial venture across a range of geographies and functions. Of these, the last 10 years or so has been specifically spent in embedding sustainability in business-as-usual and developing new propositions in sustainable finance. In addition, Shipra chairs her local community primary school and contributes to an external Investment Committee as an impact specialist. She has also previously served on the board of ShareAction, a coveted not-for-profit addressing some of the sustainability related challenges in the financial services industry.
As someone equally passionate both about people and biodiversity, she believes TCV is an organisation that is right at the heart of the sustainability agenda and what the world needs more of. She hopes to contribute to the organisation's growth and development with the aim of establishing TCV as best practice for other entities to emulate while herself learning and growing from the experience.
_______________________________________
A warm welcome to each of our new Trustees from us all at The Conservation Volunteers. Now, first things first…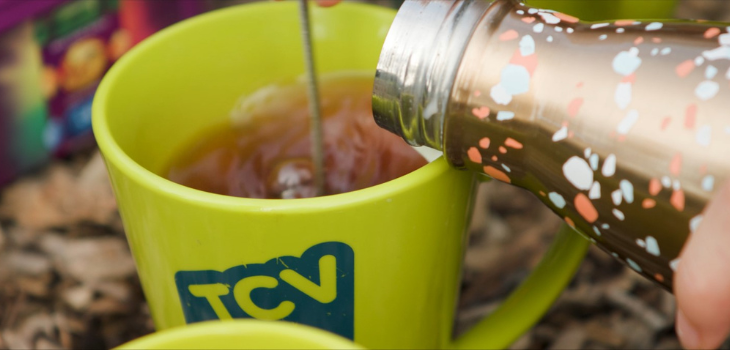 Find out how you can get involved with The Conservation Volunteers and our work connecting people and green spaces by signing up for our Greenzine Newsletter, or join us on social media here: Twitter | Facebook | Instagram | LinkedIn | YouTube