Apply for your free tree planter pack from The Conservation Volunteers and the Mayor of London
The Conservation Volunteers (TCV) are pleased to announce that we are working with the Mayor of London to give away over 30,000 trees for London this autumn. And we're asking Londoners to get involved.
We'd like community groups and schools to apply for free tree planter packs for local green spaces, housing estates and playgrounds where they have permission from the landowner to plant trees.
The packs contain a mixture of UK species, specially chosen by us to complement London's native plant and animal life. Over the long term, these trees will create shade and shelter and help to cool our heating capital city.
Trees for London is part of the Mayor's programme to plant tens of thousands of new trees over the next two years.
Shirley Rodrigues – Deputy Mayor, Environment and Energy said:
"The extreme temperatures and fires that we saw across the capital this summer and the floods last year made clear just how vulnerable London is to the effects of climate change. Planting trees is one of the key ways we can reduce heat and the effects of flooding in our city, which is why the Mayor pledged an additional £3.1m for a mass tree-planting package to help limit the impacts of the climate emergency and the ecological crisis.
As part of this, I am pleased to be working with The Conservation Volunteers to make this a reality for all of London. I look forward to seeing their work to deliver packs for community groups, schools and charities take root".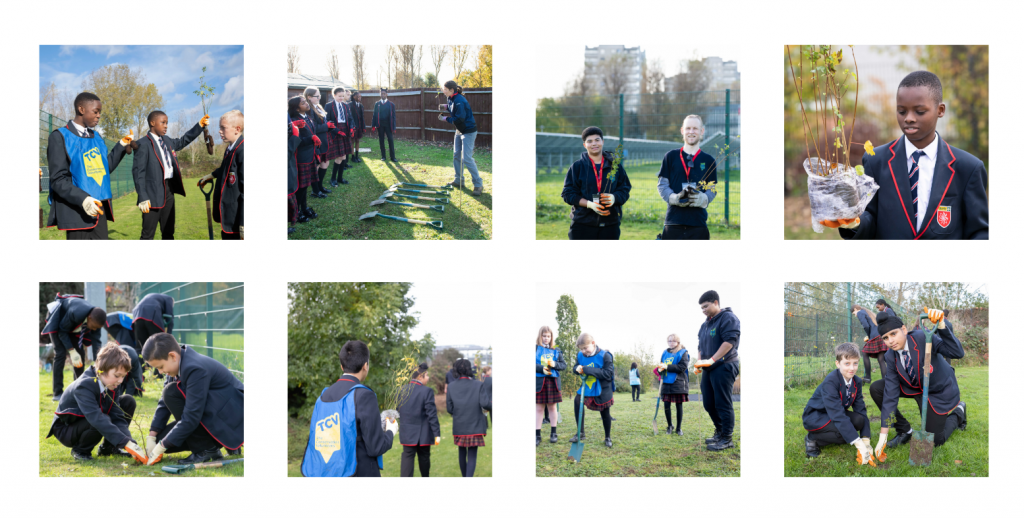 Planting more trees in London will help cool the city and provide welcome shade. It will also help protect London from flooding. Tree planting is part of the Mayor's mission to make London a greener, more liveable city, where everyone has access to healthy outdoor space, and the city is more able to adapt to our changing climate.
Darren York – The Conservation Volunteers Chief Executive said:
"We face a climate and ecological emergency. We know that we can't tackle climate without restoring nature. We also know that nature will only be restored successfully if people and communities are better connected to it.
The Conservation Volunteers is proud to be working, yet again, with the Mayor of London to connect people and green spaces. Our latest partnership will see tens of thousands of trees distributed and planted across the capital, providing multiple benefits to people and planet".
There are three different packs to choose from, each containing 50 trees:
Hedgerow pack
Fruiting pack
Wildlife pack
And whilst stocks last, and where you have the space, you can order multiple packs. They're small, beautiful and easy to plant, making them perfect for communal green space.
Joe Coles – The Conservation Volunteers Tree Programme Manager said:
"It is with great pleasure that we are able to support the Mayor's programme to increase tree cover in London over the next two years. We are all witnessing the impacts of climate change, and our cities are feeling the heat of seasonal extremes.
By planting trees and working with nature, we can help to mitigate some of those impacts through the natural cooling properties that trees can impart. Not to mention the health and social benefits that come with spending time in greener more natural spaces".
To order a tree planter pack, simply follow the link to complete an application form and find out more: Free Community Tree Packs From The Mayor Of London And TCV. TCV will review your application and confirm within 7 working days.
___________________________________________
With the help of people like you, TCV is planting millions of healthy trees for climate, wildlife and for communities. Are you in?
Already have your trees booked? Be sure to share your stories with us on social media. Find us here: Twitter | Facebook | Instagram | LinkedIn – this helps us reach more people, meaning we can distribute more trees to communities across the UK!