People like to get involved with The Conservation Volunteers (TCV) for many reasons – be it improving health and wellbeing, learning new skills, connecting with communities, taking practical action to address the climate and ecological emergency, or all of the above!
This is the multiple-outcome approach that TCV volunteers love, which keeps them coming back day-in-day-out, come rain or shine.
Striving for an excellent volunteer experience
Each year, TCV surveys its volunteers to see if they are happy with their experience, with a view to constantly improve its offer and make TCV the best place to volunteer. The results are in…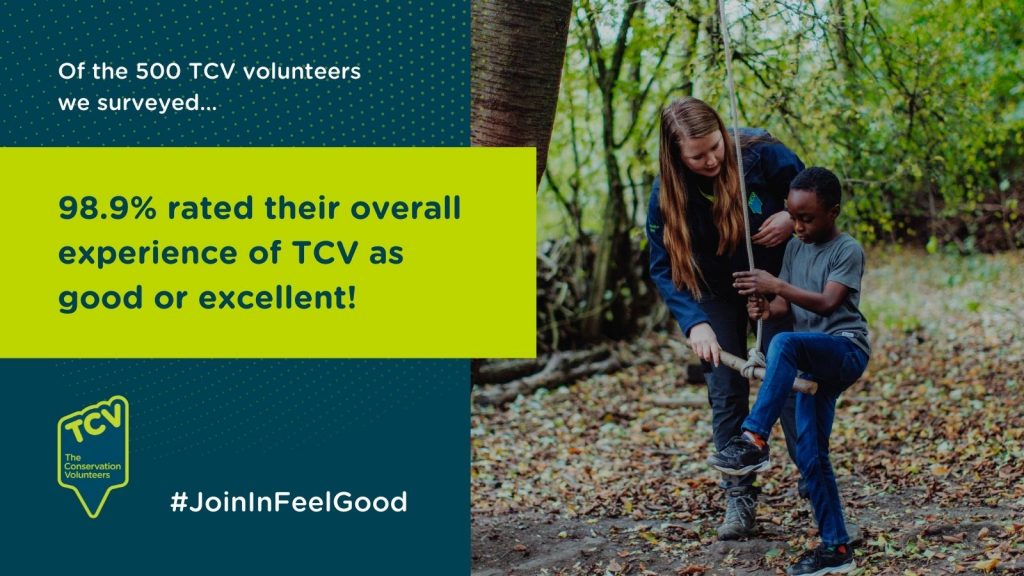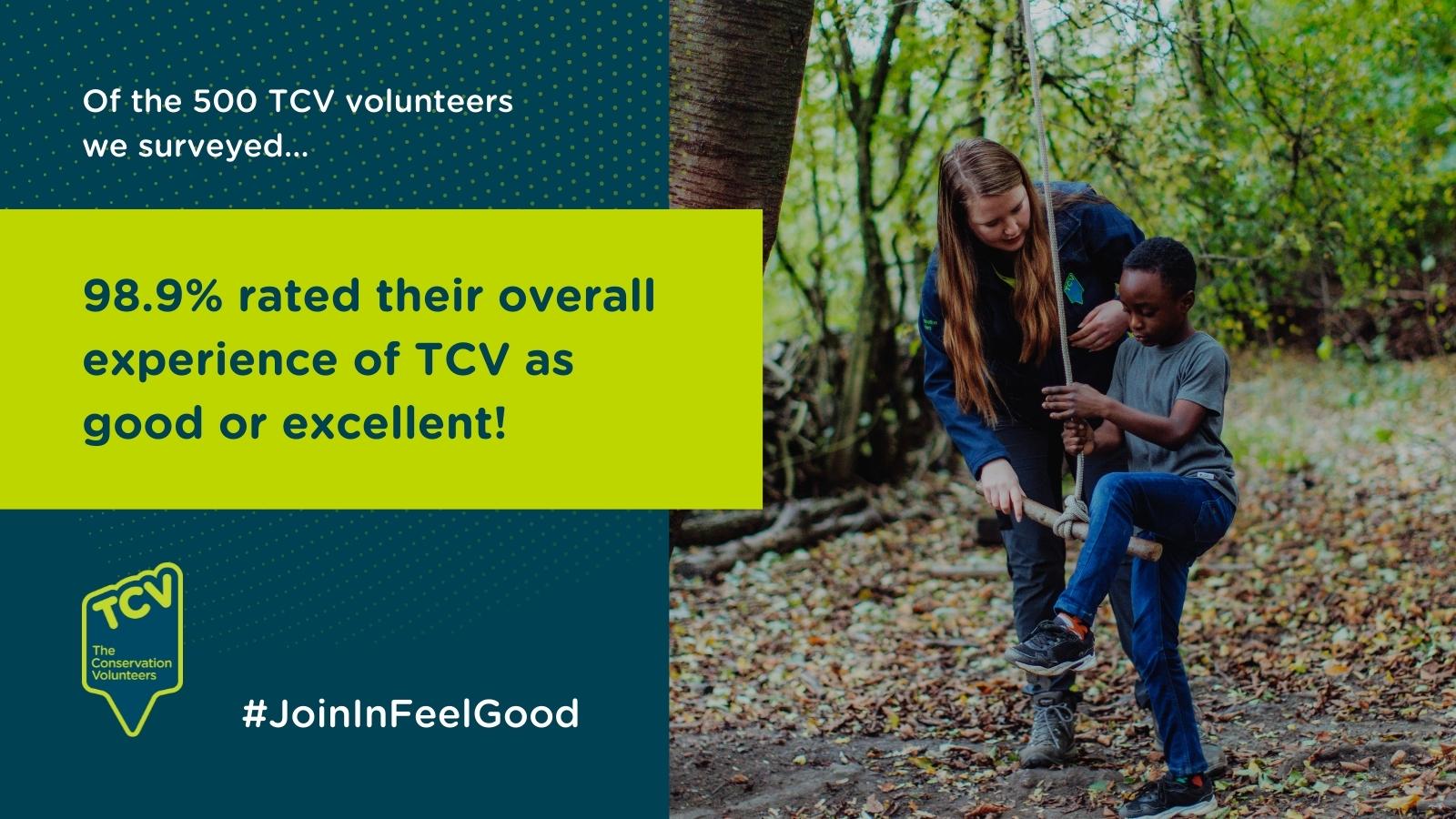 "Working in small groups on a joint enterprise is very beneficial. Kind and committed and hard-working leadership here is wonderful"
TCV Volunteer survey respondent
Volunteering for the climate and ecological emergency
Volunteers plant trees and hedges, restore damaged peat bogs, improve wildlife habitats, conserve ponds and wetlands, support community food growing, and make space for nature in our schools, hospitals, parks and green spaces. TCV empowers volunteers to make a difference with its practical activities across the UK.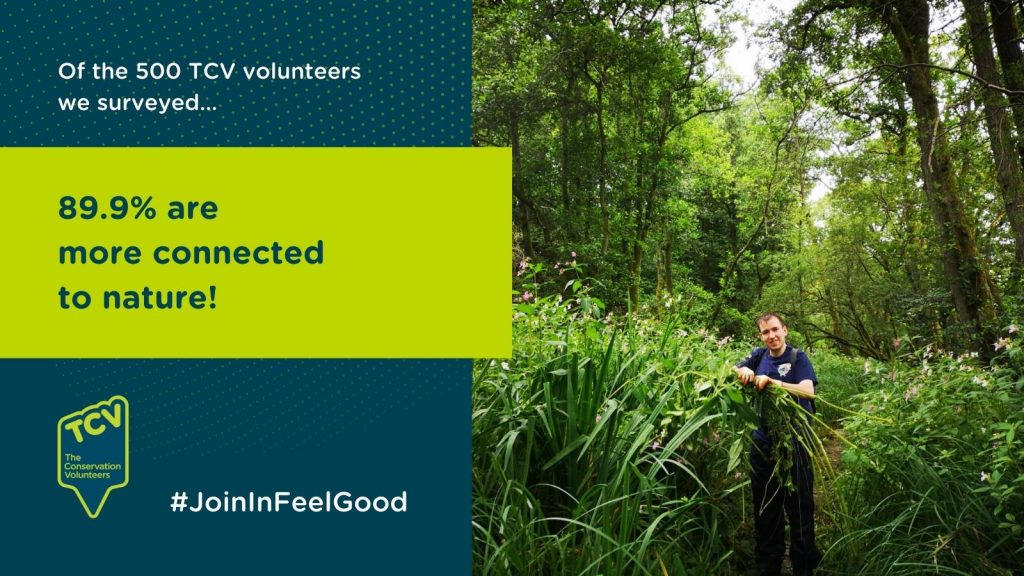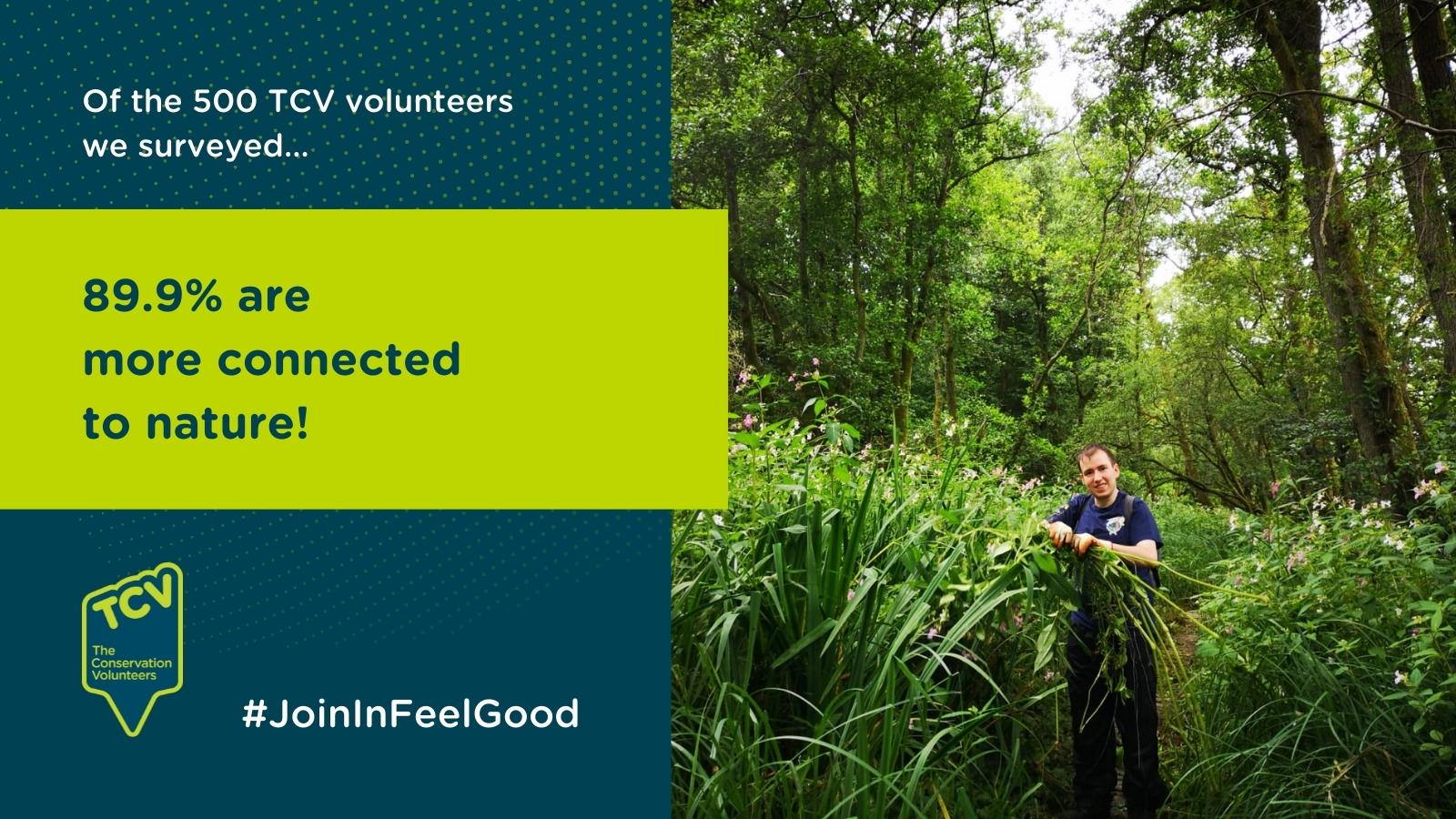 Improving health and wellbeing
As well as enhancing the health of the environment, TCV activities improve the wellbeing of those involved. Volunteers improve their physical and mental health, by being outdoors, active and connected with others.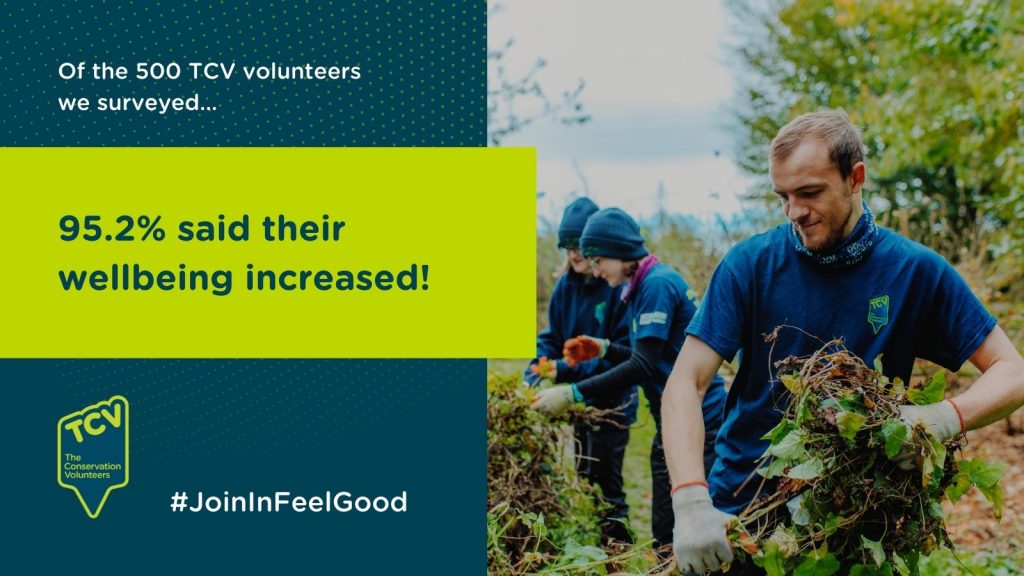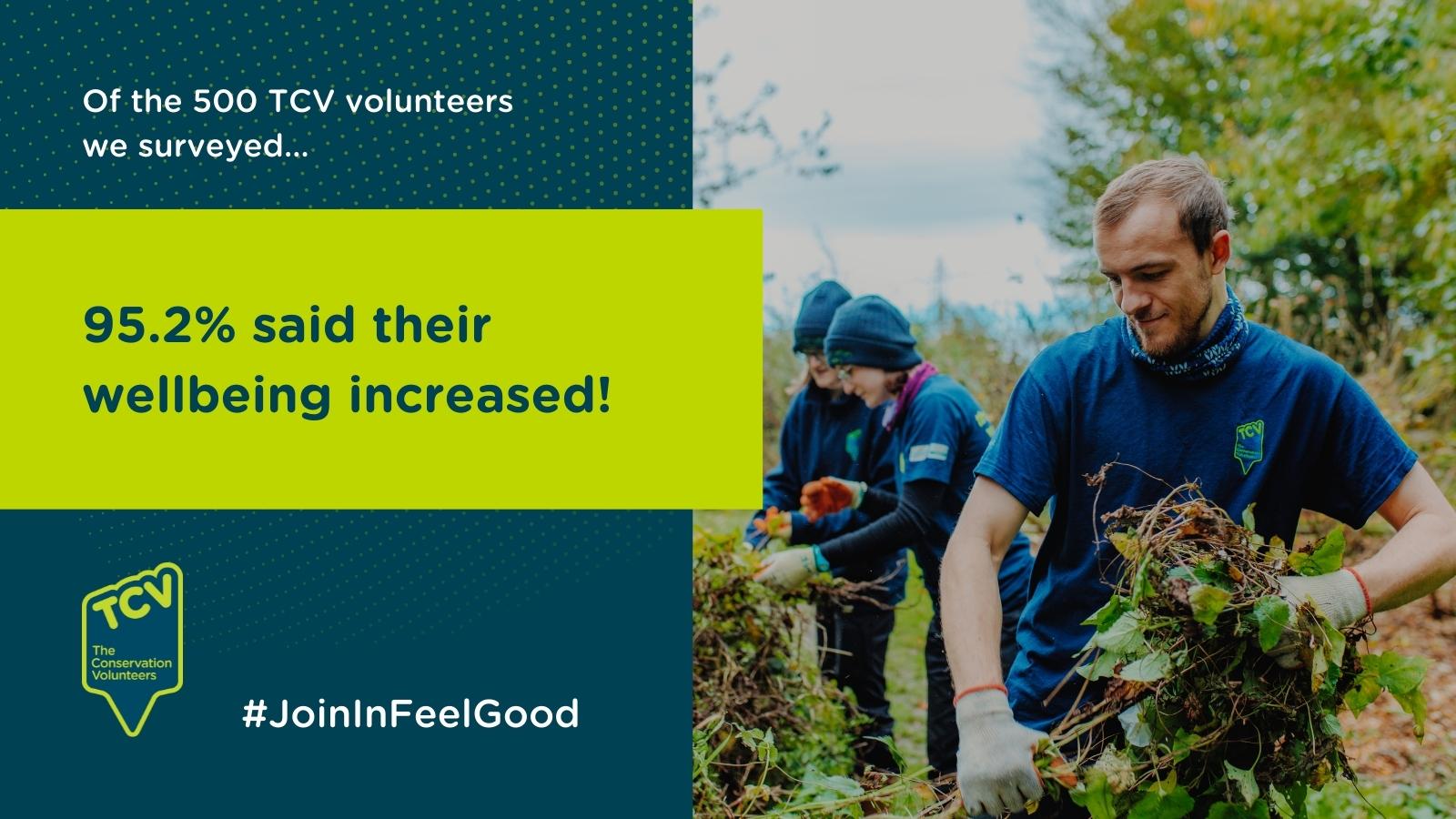 Stronger communities
TCV draws upon its expertise as a national organisation and takes a local approach, working with communities to co-design solutions that meet local needs. TCV works together with volunteers to improve the places where they live and tackle the issues that matter to them.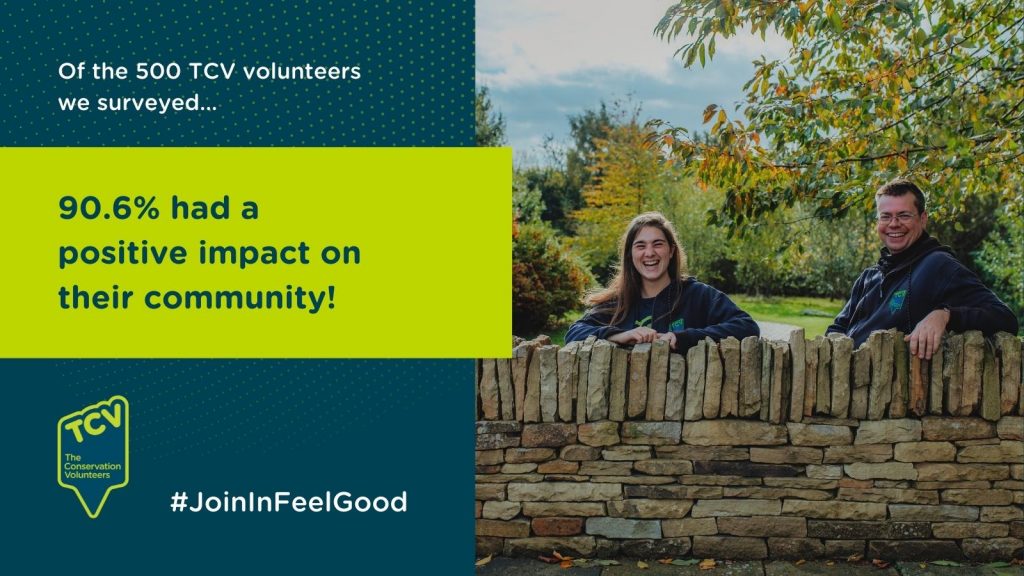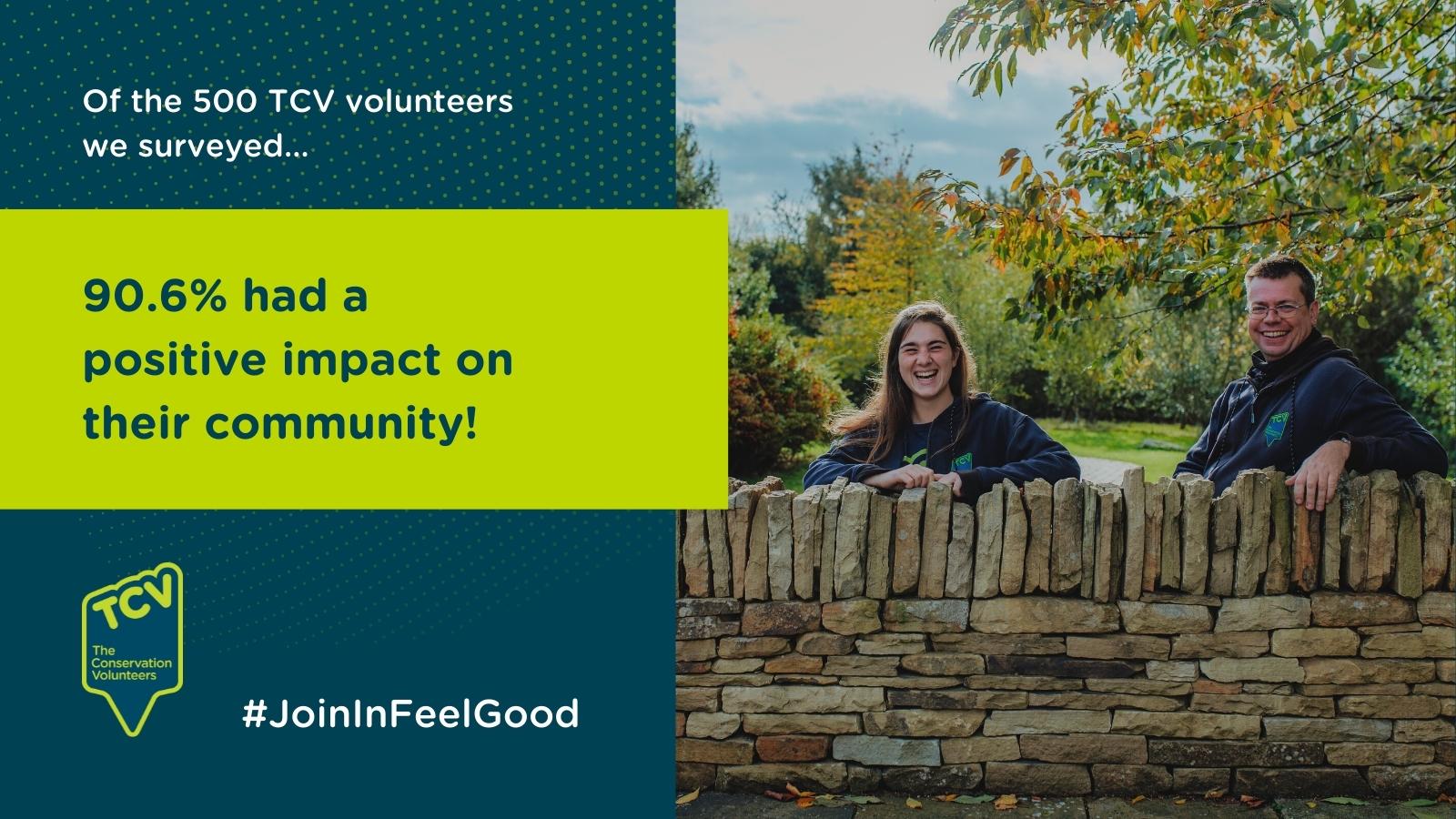 Learning inspired by the outdoors
TCV delivers a wide range of learning and skills opportunities through training courses and volunteering events that offer people a chance to learn more about their natural environment and take part in practical conservation tasks plus scientific research and surveying.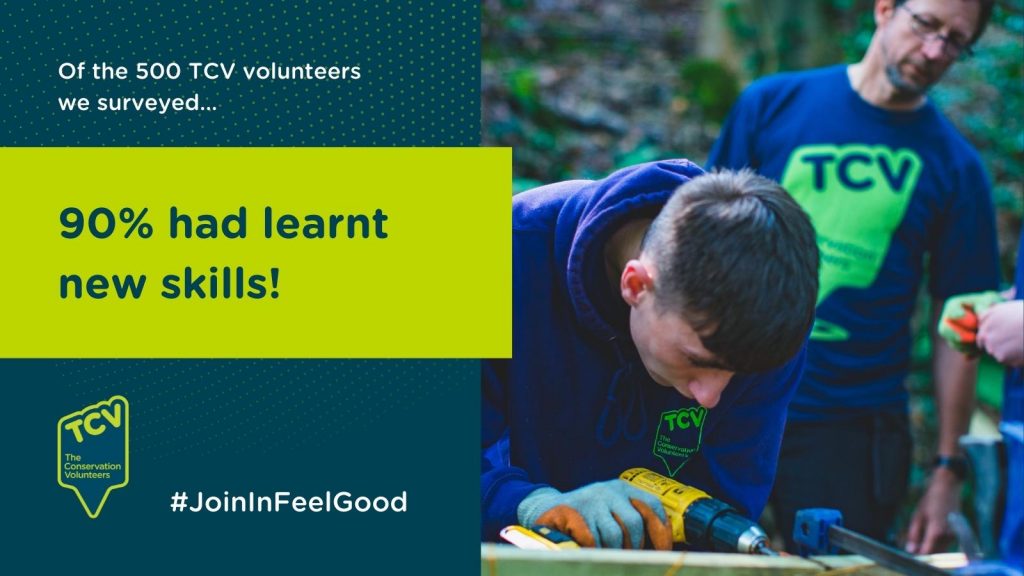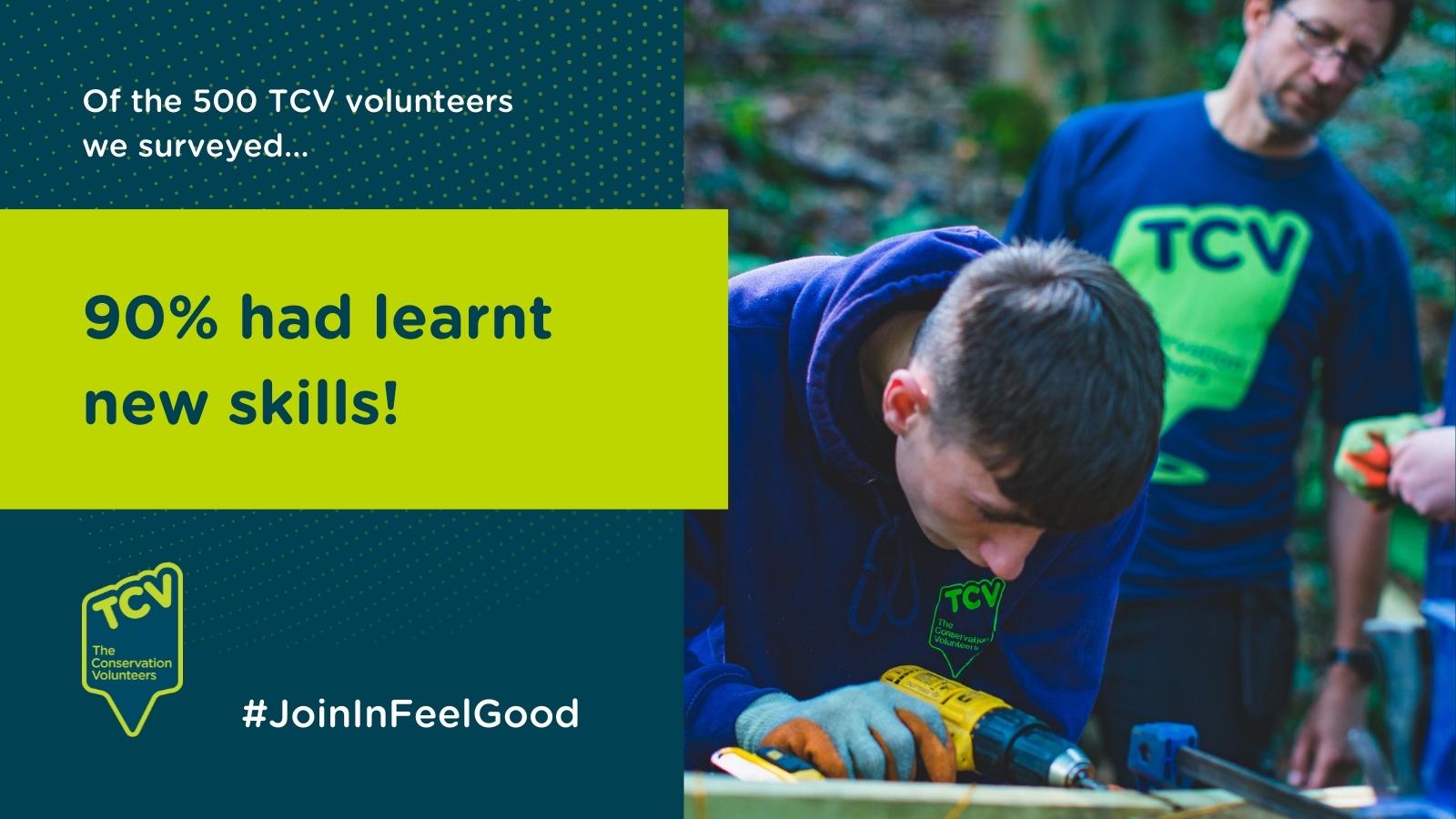 TCV offers a range of opportunities regardless of the level of experience, disability or background and the skills volunteers develop can help to improve employment prospects of those involved.
"We are so proud and delighted to see the feedback from our volunteer survey, which helps us understand and continue to improve the impact of all our programmes. It's wonderful to see the multiple outcomes for people and green spaces reflected in the experiences of our brilliant volunteers."
Dominic Hall, TCV Assistant Operations Director
Keep up to date with the latest news and activities from The Conservation Volunteers by following on Twitter, Facebook, LinkedIn and Instagram. You can also sign up to receive TCV's Greenzine newsletter for more ways to get involved.