The Conservation Volunteers joined the Open Air Laboratories (OPAL) partnership in 2014 as OPAL expanded their work to Scotland, Wales and Northern Ireland. We continued this vital work until 2020 when the active recording period came to an end. We continue to work closely in this partnership and promote the excellent range of free citizen science resources.
OPAL promotes an exciting and innovative educational programme that can be accessed and enjoyed by all ages and abilities. OPAL are keen to promote a change of lifestyle; giving people a purpose to spend time outside observing and recording the world around us. They aim to give people a much greater understanding of the state of the natural environment and create a new generation of environmentalists. Their work also aims to encourage stronger partnerships between the community, voluntary and statutory sectors.
TCV's OPAL programme engages people in areas of deprivation across Scotland to spend more time outdoors in their local green spaces. Our target audiences for OPAL are mainly marginalised rural communities, young offenders and inner city schools.
Our programme of public events provide opportunities for individuals and communities to participate in hands-on activities and discover nature in local green places.
We currently deliver workshops to support teachers, volunteers, staff and community groups to use OPAL surveys to engage others to identify and record the wildlife around them and provide longer term support to develop skills and confidence in those most in need.
Resources
Polli:Nation Survey: Help scientists understand the health and status of pollinating insects across the UK.
In partnership with OPAL we have created a 'Citizen Science in Communities' film showcasing two community groups – Friends of the River Kelvin and Space to Grow. Our film illustrates Co-creation and Community Based Environmental Monitoring (CBEM) approach and highlights each community groups learning journey to becoming Citizen Scientists.
This film nicely complements the Co-creation and Community Based Environmental Monitoring Citizen Science Pilot Projects and the shorter version Top Tips for Co-creation and CBEM Citizen Science Projects.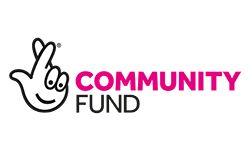 Contact
For more information about any aspect of OPAL, please contact citizenscience-scotland@tcv.org.uk