TCV works alongside partner organisations to bring a wide range of benefits to the residents and natural environment in a number of locations.
Seven Lochs Wetland Park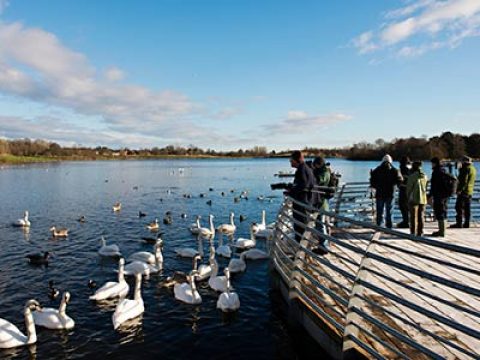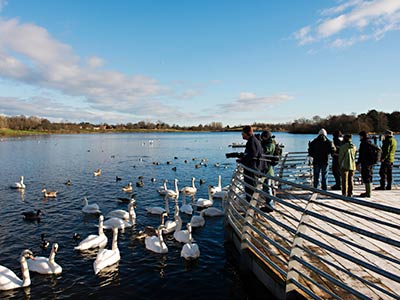 The Seven Lochs Wetland Park is a large-scale heritage and nature park spanning the Glasgow City and North Lanarkshire council boundaries between Easterhouse, Coatbridge and Stepps. TCV Scotland is a member of the Seven Lochs Partnership, which is responsible for delivering a five year, £6.8million work programme to protect the heritage of the Seven Lochs area, and involve people in learning about, improving and celebrating the heritage and nature on their doorstep. Supported by grant funding from the National Lottery Heritage Fund and NatureScot, TCV Scotland delivers a programme of outdoor learning for schools and communities in the Seven Lochs area, as well as training and supporting school staff to encourage more education in the outdoors. TCV Scotland also leads the Seven Lochs Employability Project which is helping young unemployed people into work or further training through a programme of practical conservation activities at sites across the Seven Lochs Wetland Park.
EPIC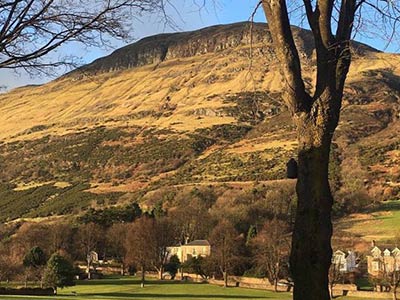 Enabling Projects in Clackmannanshire (EPIC) and TCV have been running practical volunteer sessions in the Clackmannanshire foothills towns and villages since September 2017. The project aims to get volunteers out in stunning locations while taking part in epic projects! As well as enhancing the local environment, volunteers are learning new skills, improving their health and wellbeing, and reducing isolation.
Building Roots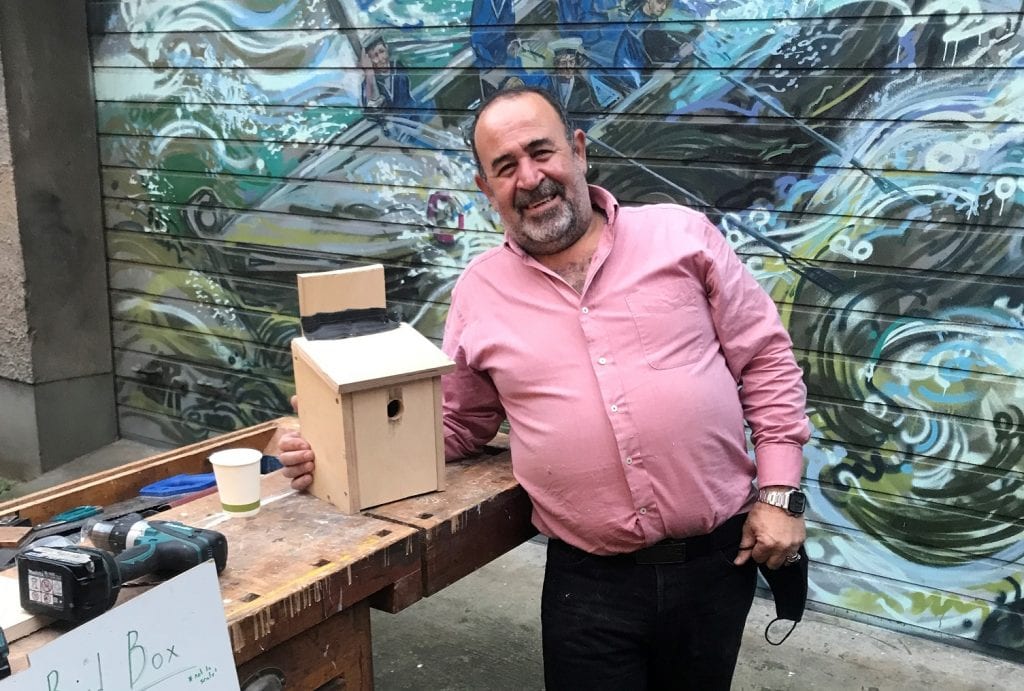 In 2019, TCV initiated the Building Roots programme to support the growing community of Arabic speaking refugees, migrants and asylum seekers new to Scotland. The programme offers activities, events and engagement opportunities with a specific focus on the Scottish outdoors, wildlife and natural heritage. Building Roots seeks to promote learning through experience while providing a safe and welcoming space that brings together Arabic and Scottish culture, offering opportunities to improve language skills, tackle social isolation and support positive mental and physical health and wellbeing. Building Roots includes gardening activities, wood working, walking groups, learning about wildlife, and visits to natural heritage sites. Whilst the programme initially focussed on supporting the Syrian community, current activities now engage newcomers to Scotland from various nationalities and cultures. In 2021 we were delighted to receive Scottish Government funding for a 15 month Building Roots Programme across North, East and South Ayrshire which uses activities in the outdoors to help improve English speaking. We are working with ESOL staff across all three Ayrshire councils to deliver this programme. 
Further diversity work: In partnership with the Rainbow Muslim Women's Group, a Falkirk-based organisation aiming to provide social and educational opportunities for women from ethnic minority backgrounds, TCV Scotland run fortnightly sessions at Jupiter Urban Wildlife Centre in Grangemouth. During the last two years women supported by the Rainbow Muslim Women's Group have been feeling socially isolated and experienced higher levels of anxiety, so we looked to provide activities and safe social spaces that allow the women again to be active, social and connected in a safe outdoor environment. We focus on improving mental health and wellbeing through practical activities, like gardening and wood working, aiming to enable the women to develop their skills and confidence in themselves. By integrating a mindfulness approach into our sessions, we provide the women with ways to incorporate mindfulness into their everyday life, to help them handle stress and anxieties and feel more balanced. Further activities include movement sessions, nature crafts, nature connections and awareness.
And TCV's Scotland Counts project is working with BME groups across Scotland to take part in Citizen Science activities which help them engage with their local nature and greenspaces and feel more confident outdoors.
For further details of our diversity work contact: j.duncan@tcv.org.uk
Wild Ways Well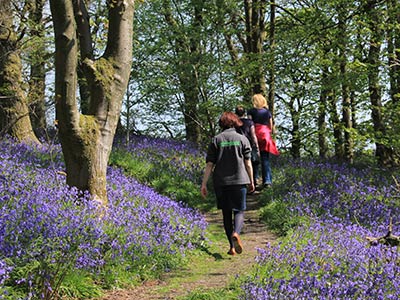 Working in partnership with Cumbernauld Living Landscape, the Wild Ways Well project aims to demonstrate that spending time outdoors, amongst nature, makes people feel better about themselves and their lives. Wild Ways Well aims to get people suffering from, or at risk of, poor mental health out into the green spaces of Cumbernauld. Whilst out amongst the trees, parks and reserves, participants get a chance to slow down, relax, enjoy being in the company of other like-minded people, and participate in a variety of environmental and conservation-related activities designed to fit in with the internationally recognised Five Ways to Wellbeing framework for positive mental health.
Photo: Copyright Tracy Lambert