Our practical volunteer group carries out many interesting and enlightening conservation tasks throughout the region.
This is a great chance to learn new skills, meet new friends and enjoy the countryside while carrying out practical work to help conserve the environment.
How you could get involved
Day Task Conservation Group – carries out practical conservation projects within the West Lindsey & Lincoln area. We run these every Tuesday, Wednesday and Thursday throughout the year and no experience is required. Meet new friends, learn a new skill and try something different.
Volunteer Officer Programme – we offer regular opportunities to get more involved with TCV by becoming a Volunteer Officer. Playing a key role in our organisation, this is an excellent chance to gain valuable work experience. See the Volunteer Officer opportunities list for current vacancies.
Community projects – we can support a range of projects involving local communities in various parts of the county with advice and information on funding
Partnerships – TCV works in partnership with many organisations within the region – find out how we could work with YOUR organisation.
Activities
Every Tuesday & Thursday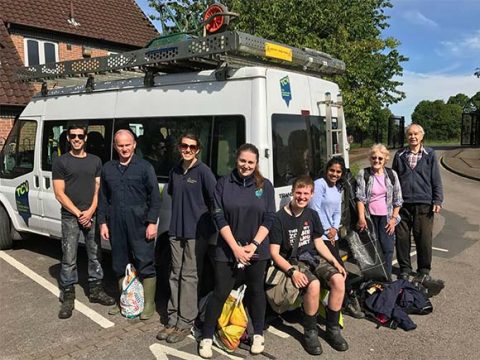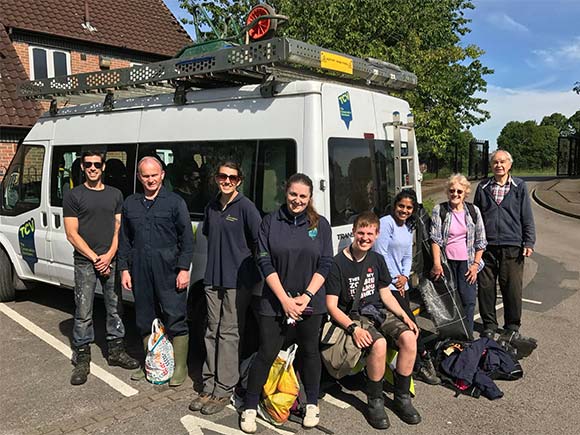 Practical Conservation Tasks – in/around Gainsborough – we carry out a variety of habitat management and access improvement tasks to enable people to enjoy the green spaces in the area and to enhance the over biodiversity.
Wednesdays
Tasks can be in either the Doncaster or Sheffield area. Contact us below for further information.
Contact
For more information please contact us:
Darren Nortcliffe
c/o TCV Conservation Centre,
Sedum House,
Mallard Way,
Doncaster,
DN4 8DB.
Mobile: 07739 447956
Email: darren.nortcliffe@tcv.org.uk