Welcome to the newly independent Mid Norfolk Conservation Volunteers, now being organised by the volunteers themselves after over 2 years funding from the Heritage Lottery Fund. This is your chance to enjoy helping wildlife and the countryside in the heart of Norfolk. Our regular activities each Friday run within the school day timings and so are available to parents amongst others. For more details of each week's activity, please contact us via 07546 722 454 or mncv@protonmail.com
If you come and join us anytime, you will find that a friendly experienced leader provides all the training you need, you can work at your own pace, you can have a chat and a laugh while you work – and there is even a tea break halfway through (we provide tea and biscuits, please bring your own packed lunch).
There is a range of different activities, so you can start gently and build up to more challenging tasks if you wish. Anyone over 18 years old can join, whatever your capabilities. You do NOT have to be physically fit to join us! The activities are suitable for people with a range of disabilities and/or learning difficulties.
Activity sessions take place on Fridays 11.15 am – 2.15pm on site, with transport to the sites (shared lifts) available on request from a pick up point outside Dereham Post Office. Please contact the group via 07546 722 454 or mncv@protonmail.com if you would like a lift from Dereham, or if you have any other questions.
Where the group works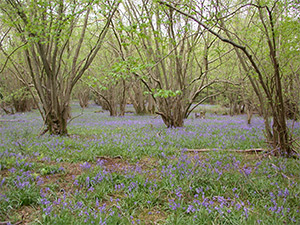 The project visits a wide variety of beautiful green spaces around the heart of Norfolk, but we have two main centres: Mayfields Farm and Foxley Wood.
Mayfields Farm (pictured here) is a 40 acre smallholding, owned by the Countryside Restoration Trust.  Here there are hedgerows, young and mature trees (including a new traditional orchard), areas of rough grassland and a variety of ponds.
Foxley Wood (pictured right – photo by David North, NWT) is a Norfolk Wildlife Trust reserve and is the county's largest ancient woodland. Over 350 species of flowering plants have been found here, including carpets of bluebells in Spring, and the site is also a haven for butterfiles.
Other sites include the Marriott's Way, Bawdeswell Heath, and Longham Claypits.
Please see below for more details about what we have done so far.
Contact
Please call 07546 722 454 or email mncv@protonmail.com A full programme of activities, giving full details of times and locations of tasks in a clear, printer-friendly Word document, is available on request.
The story so far…
A programme of weekly activities – made possible by National Lottery players via the Heritage Lottery Fund's Our Heritage programme – began in February 2016 enabling volunteers to work starting mainly at Foxley wood and Mayfields Farm, but soon expanding to involves a wide variety of nearby sites where we can make a positive difference for people and wildlife. Early in 2016 the group did a lot of practical work to look after habitats, including restoring ponds at Mayfields, and copppicing to let light onto the woodland floor at Foxley.
Surveying training took place on from May 2016 onwards, followed by recording of dragonflies, bees, wildflowers, fungi, birds and butterflies, bats, plus a BioBlitz and a churchyard event. 4 public talks were done, as well as school visits to 2 local schools which engaged 231 pupils in engaging with local wildlife.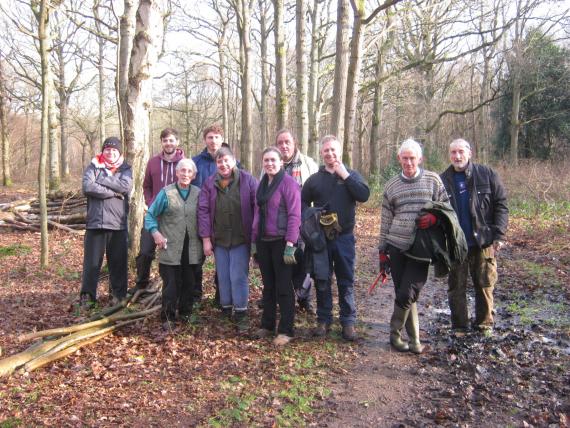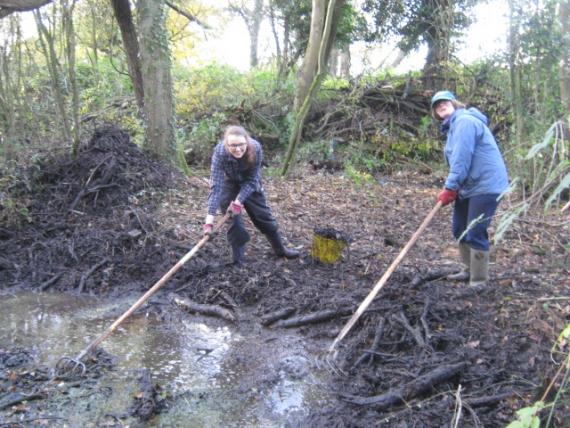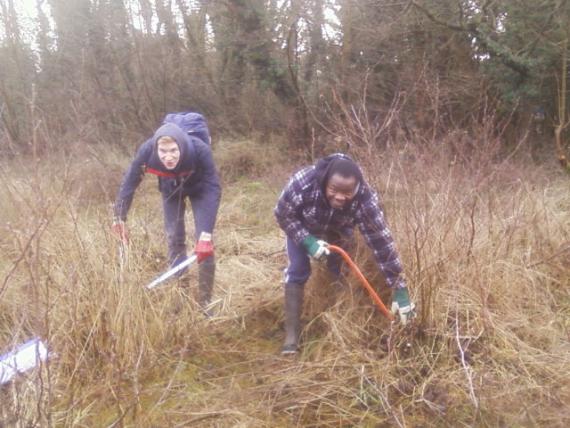 A case study – Longham Claypits
It was always planned for the group to be able to expand from it's two main hubs to work at a variety of other sites. One of these is Longham Claypits, owned by the Parish Council, who came to us to help them make it more accessible for people and better for wildlife. We have made a path around the site through dense undergrowth and coppiced willows, whilst retaining a large undisturbed area, but enabling people to reach a beautiful pond where a bench is to be installed.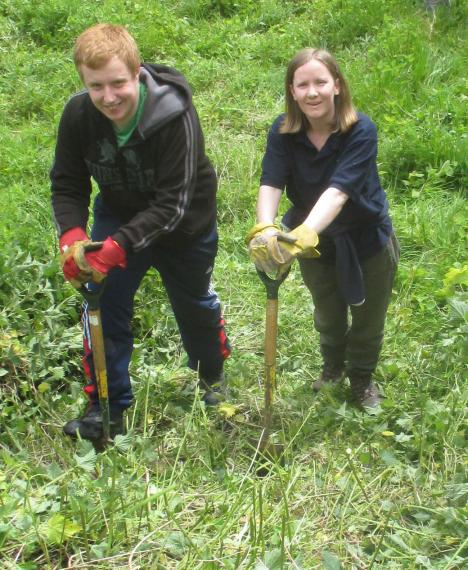 An award-winning group
The good work has continued throughout 2017, highlights of which included 2 Highly Commended Awards at the Norfolk Community Biodiversity Awards – one for the wetland habitat work at Mayfields, and one for the group's work across Mid Norfolk!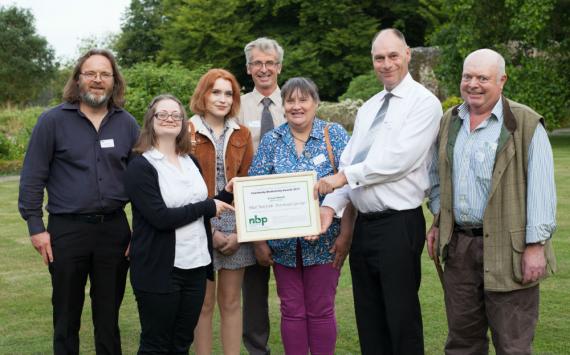 What's next?
The project has all culminated in a handover event where the "golden spade" of power was passed from TCV to the newly independent group's committee. We wish them every success going forward into 2018 and beyond!