We're working with the Norwich Fringe Project to help improve Netherwood Green Wood for people and wildlife.
Come and join us in these beautiful woods, there's lots going on! We run community task days as well as events. The woods are in south Norwich between County Hall and Long John Hill.
Community task days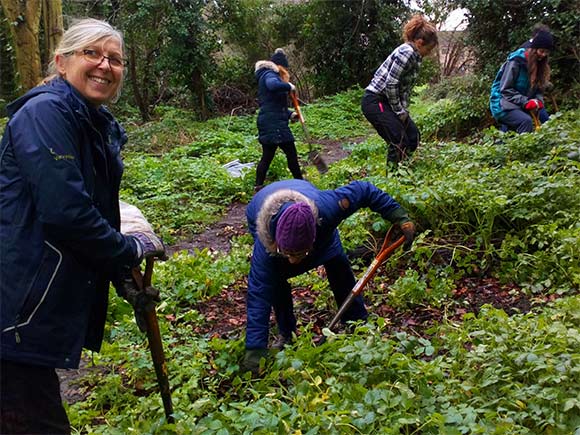 Join in with our practical days in the woods from tree planting to coppicing and creating steps there's lots to help with! Learn new skills, meet people and do something positive for your local environment.
Anyone over 18 years old can join, whatever your capabilities. You do NOT have to be physically fit to join in!
What do you need?
Old outdoor working clothes suitable for the weather, and reasonably sturdy shoes or boots if you have them. We provide all the necessary tools and personal protective equipment. Either have lunch first or bring your own.
Contact
If you have any questions, please contact Bex on 07483 050751 or by email at bex.cross@tcv.org.uk Or check out our Facebook group.