The North East Norfolk Conservation Group runs tasks on Wednesday afternoons in the North Walsham area.
If you join the group, you will find that a friendly experienced leader provides all the training you need, you can work at your own pace, you can have a chat and a laugh while you work – and there is even a tea-break halfway through. There is a range of different activities, so you can start gently and build up to more challenging tasks if you wish. Anyone over 18 years old can join, whatever your capabilities. You do NOT have to be physically fit to join in! The activities are suitable for people with a range of health conditions, disabilities and/or learning difficulties.
To get the programme of upcoming tasks, including meeting points and times for sharing lifts from the centre of North Walsham, please contact Julie Butcher on 07767 238 942 or email: nencv@protonmail.com
The group has its own Facebook page here
What you need
Old outdoor working clothes suitable for the weather, and reasonably sturdy shoes or boots if you have them. We provide all the necessary tools and personal protective equipment. Either have lunch first or bring your own. Tea/coffee is provided.
You do not have to book, just turn up, although if you are coming for the first time please feel free to ring the group to confirm where your nearest collection point is. If you want to bring several people please let the group know beforehand.
Task days
Our Wednesday afternoon tasks include helping to restore the old Honing railway station at Briggate, as well as improving butterfly habitats at Felmingham and Knapton. These key sites are on the Weavers Way and Paston Way, owned by Norfolk County Council and form part of the Norfolk Trails network.
But the group is also branching out to other sites in the area, including several more railway heritage sites, Norfolk Wildlife Trust's Pigneys Wood nature reserve, and Bryant's Heath in Felmingham, a Site of Special Scientific Interest for its rare insectivorous plants! Many thanks to Felmingham Parish Council and Norfolk Wildlife Trust's Wildlife in Common project for supporting this work.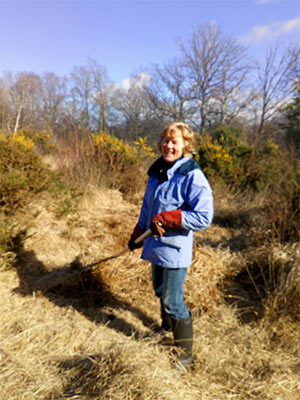 Latest news
We are very proud to be able to announce that our North Walsham area group becomes an independent community group from April 2019, and will now be known as the North East Norfolk Conservation Volunteers. Activities will carry on as normal, but the volunteers themselves are now running the show, supported by TCV Norfolk and the TCV Community Network.
Some more great news!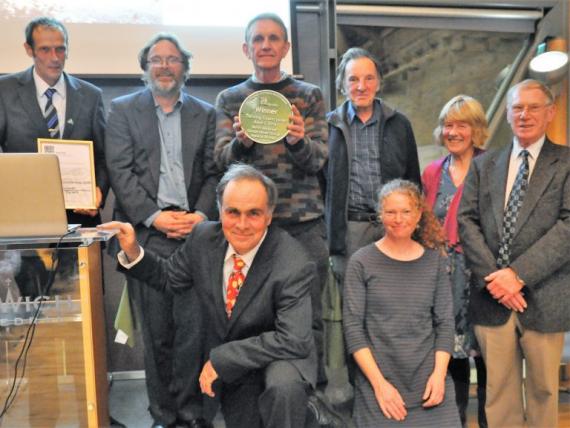 On 19th November we were presented with the Norfolk Thriving Countryside Award by the Campaign to Protect Rural England (CPRE) Judges were looking for a project that demonstrates initiatives designed to protect an integral area of Norfolk countryside long-term; enables that area to be economically viable; offers increased enjoyable access to the countryside; promotes and interprets that landscape's characteristics and biodiversity; and engages a wide section of the community, broadening participation and widening understanding of the Norfolk countryside. Needless to say we agree that our North Walsham group ticks all those boxes! Many congratulations to our volunteers, and thanks to our funders (HLF) and our many partners.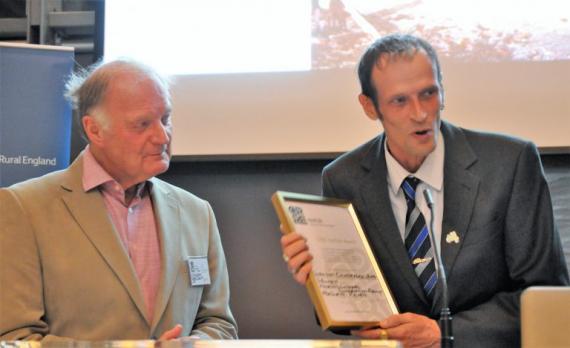 Meanwhile, the work goes on this spring, and you too can join our friendly 'award-winning' bunch…