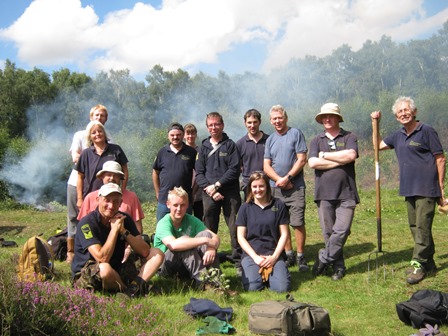 Welcome to TCV Norfolk and the Norwich Environmental Action Team. Those of you who know Debbie may wish to know that she is back after a few weeks' illness and is leading tasks again as before.
Every week we take willing volunteers out to protect and enhance some of Norwich's many fine green spaces – working in partnership with the City Council, Norwich Fringe Project and Broadland District Council.
We also travel further afield supporting like-minded community and youth conservation groups.
All you need to do is book yourself a place and come with working clothes, stout footwear, packed lunch… and be prepared for the great British weather!
In the last 12 months our volunteers and staff have completed 1,708 workdays on 59 sites with tasks ranging from footpath construction to food-growing, litter-picking to habitat management.
Upcoming activities
Why not take a look at some of the projects we have been working on…?