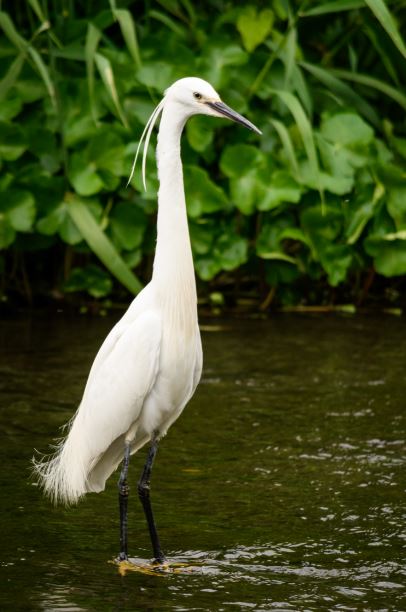 The Paddock is an 8-acre triangular greenspace located in Tottenham Hale within the London Borough of Haringey (LBH). It is bordered by the river Lea to the north-west and north-east, and on the south by Ferry Lane road.
The site is made up of a diverse mix of habitats including woodland, scrub, meadow, two small wildlife ponds as well as the river and its surrounding margins. This provides the potential to support a range of mammals, birds, insects, and plants.
Being situated close to the Lee Valley Park, Walthamstow Wetlands and Tottenham Marshes makes the Paddock a valuable part of a patchwork of local green and blue spaces.
The site is a valuable place for the local community, with a grassy open space with picnic benches and a network of pathways and seating areas, it offers an area for people to get outdoors, exercise, relax or spot some local wildlife!
Where to find us
The Paddock Community Nature Park, Ferry Lane, London, N17 9BS
(The site is currently open to the public 24/7)
History of the Paddock
The Paddock has seen many changes over its lifetime. Originally an area of marshland, it was likely first settled by the Saxons for agriculture. Until the mid-19th century it was used as part of the Mill Mead water meadow that supplied grain to the neighbouring Tottenham Mill.
After World War One it was used as a sports ground, owned by the nearby Harris Lebus furniture factory. When the factory closed, the land became largely derelict but was occasionally used to graze horses, giving it the 'Paddock' name.
In the 1960s, excavation rubble from the construction of the Victoria Line was deposited in the Paddock creating the elevations present today. The site was opened to the public as a Community Nature Park in 2000.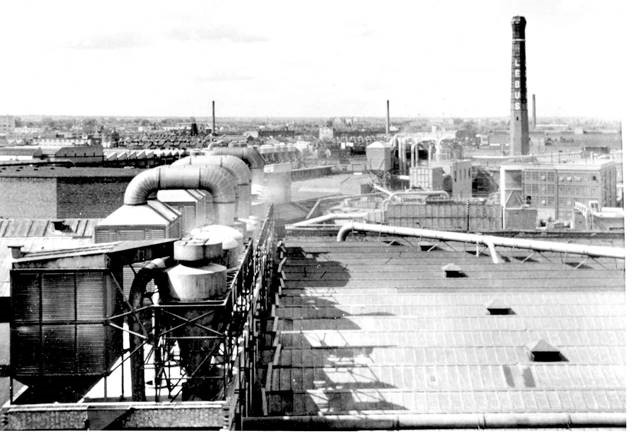 Friends of the Paddock
The site has a local Friends group called the Friends of the Paddock. The group's efforts have made a significant contribution to improving and shaping the site over the years. The modern Friends was established in 2017, however there have been previous groups existing in the years prior to that.
TCV and the Paddock
TCV have been tasked by Haringey Council with writing a comprehensive management plan for the site for the next twenty-one years. This plan will identify key habitats and how to protect and enhance them. This will include working towards the aim to achieve Local Nature Reserve status for the site, to benefit both people and wildlife in the future.
In addition to this plan, TCV will seek to involve the local community including the Friends of the Paddock, residents, community groups and schools in developing the site.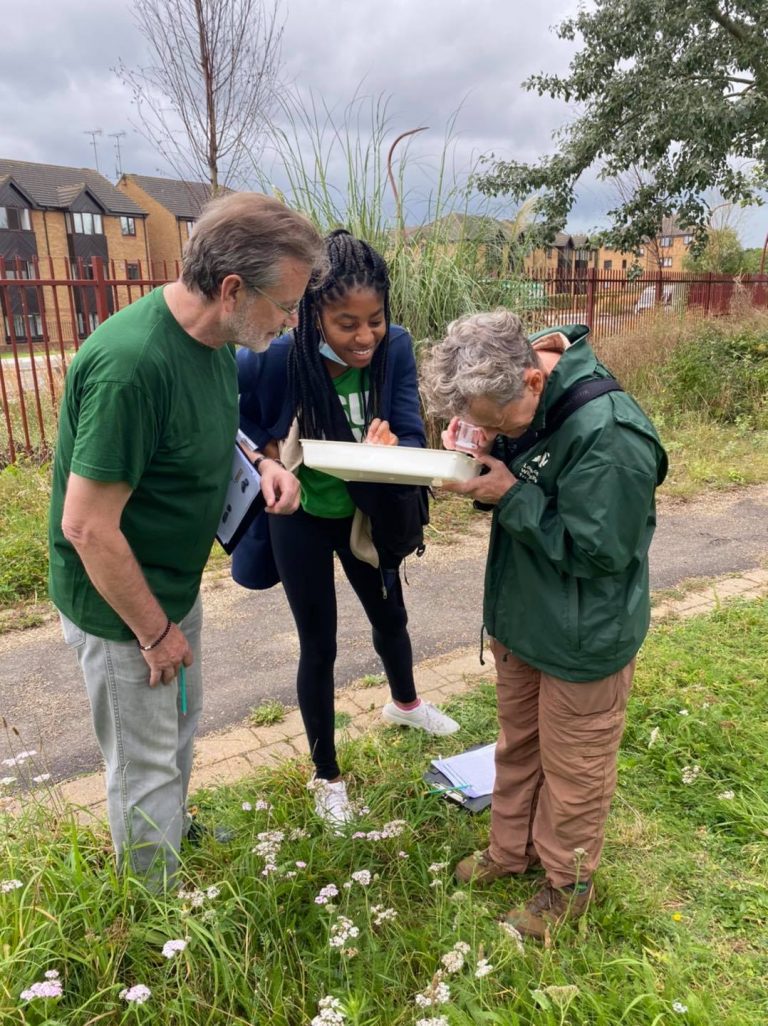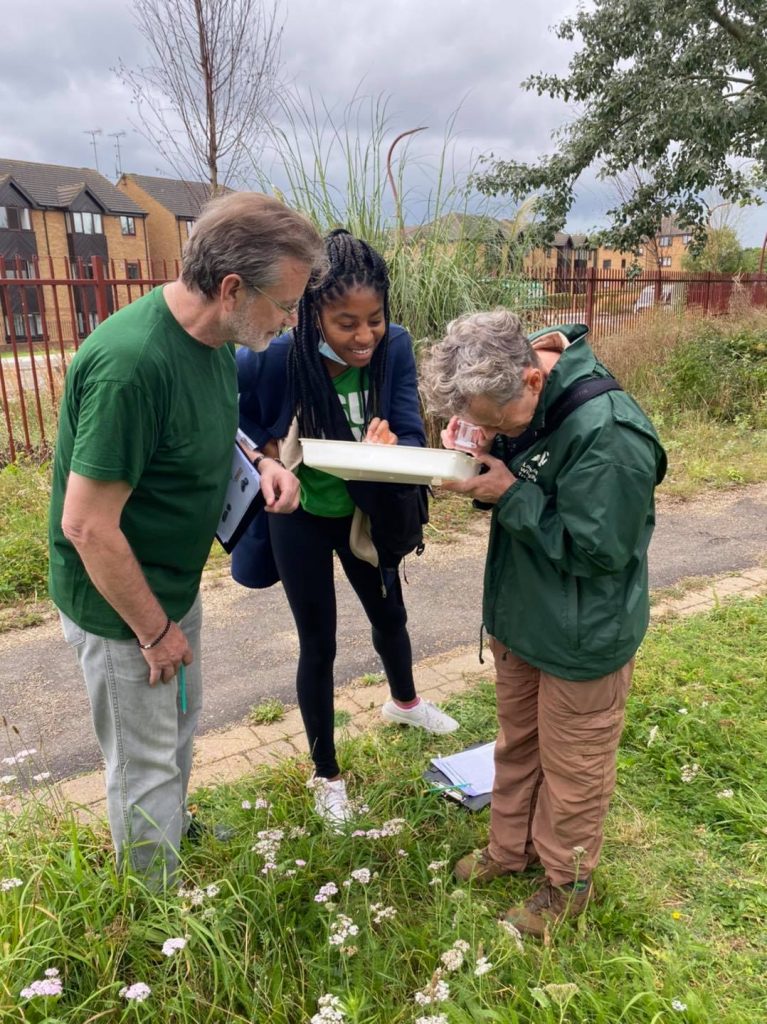 How can you get involved?
TCV are now offering opportunities to be involved in practical conservation volunteering, education activities for school children and a range of community events.
Find out more and book onto all upcoming activities
Practical conservation volunteering
TCV has a tradition of getting people outside, active and joining in, and plays a vital role in the health and wellbeing of many people's lives.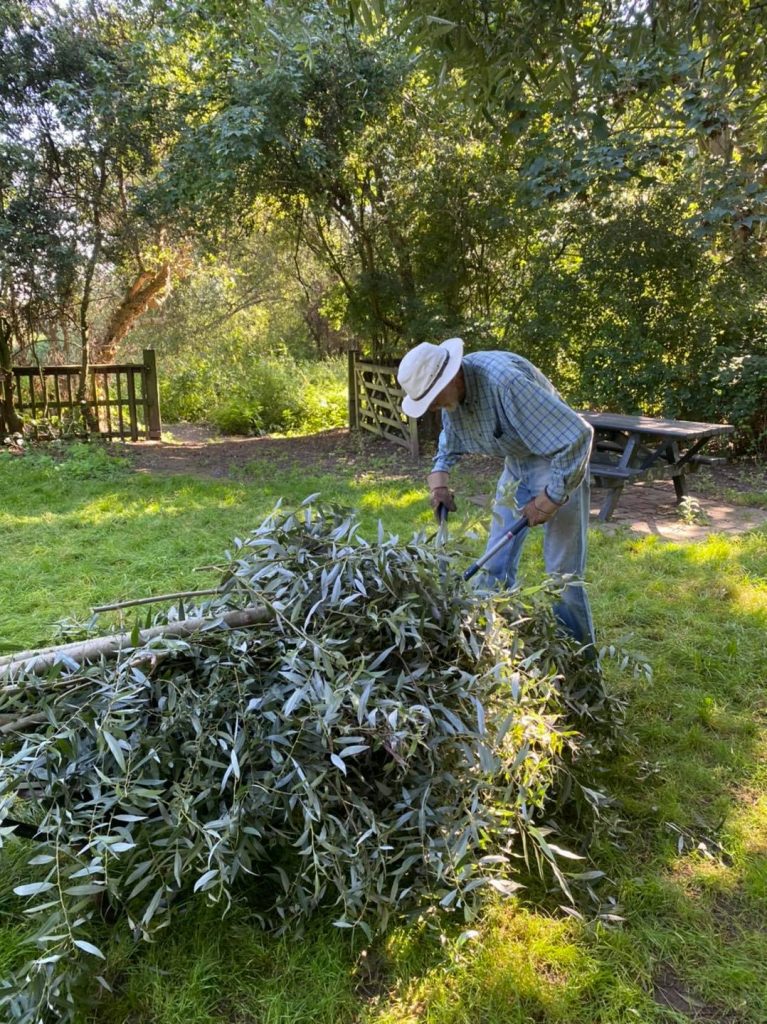 At the Paddock, volunteering allows local residents the opportunity to engage in this green space and support community initiatives. This includes tasks such as habitat and vegetation management, path and pond maintenance, general site management as well as wildlife surveying. All tasks are developed in line with the long-term site management plan.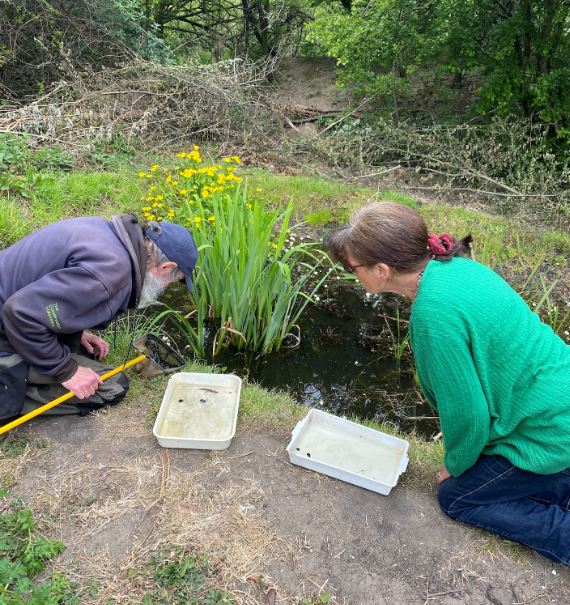 On Wednesdays (10am-3pm) we run our practical conservation sessions. Only have the morning free or can only spare an hour? You're welcome to join us for a shorter time slot on the day!
Activities include: meadow management, woodland work, vegetation clearance, path maintenance, woodwork, pond management & more!
On Fridays (10am-12:30pm) we run our wildlife surveying activities.
Surveys include birds, plants, fungi, and invertebrates e.g. butterflies, bumblebees, spiders & more.
Surveys vary depending on the time of year as this will affect which wildlife we can see.
On Saturdays: On the last Saturday of each month we run a range of fun community events for all the family (see below under Community Events & Activities for more details).
Keep an eye out – we also run occasional community litter picking sessions on Saturdays.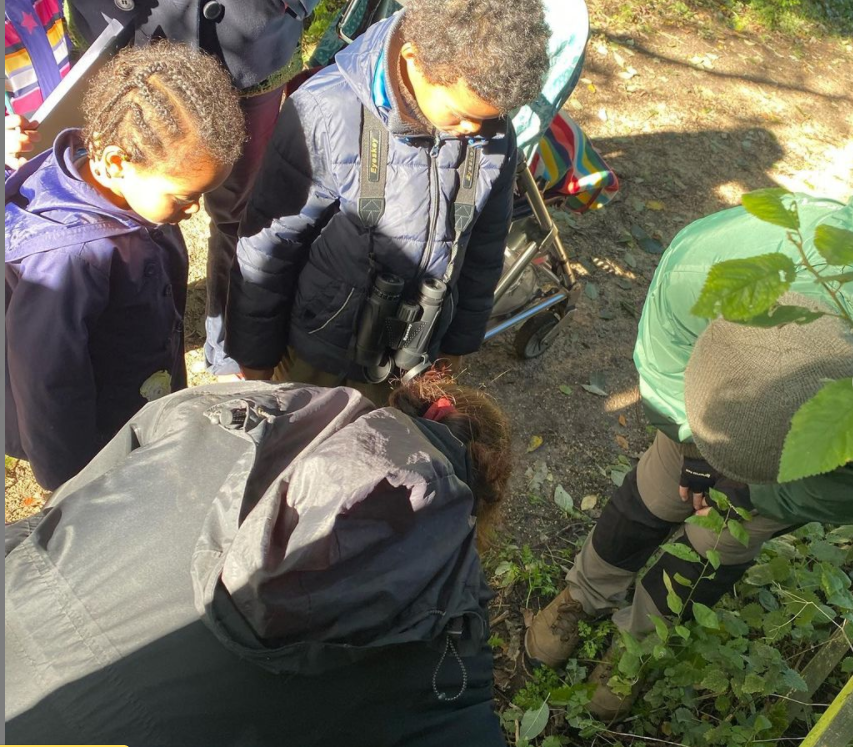 Looking for a volunteer role with more responsibility?
Are you interested in taking on extra responsibility, attending training, or starting a career in conservation? TCV also has a very well-established Volunteer Officer (VO) programme enabling people to enhance their own prospects, learn leadership skills and develop a career in the field. Get in touch now to find out more and get involved at the Paddock site.
To find out more about practical volunteering visit our upcoming activities page
Or contact Anna or Cassandra at thepaddock@tcv.org.uk or call 07483 045 734.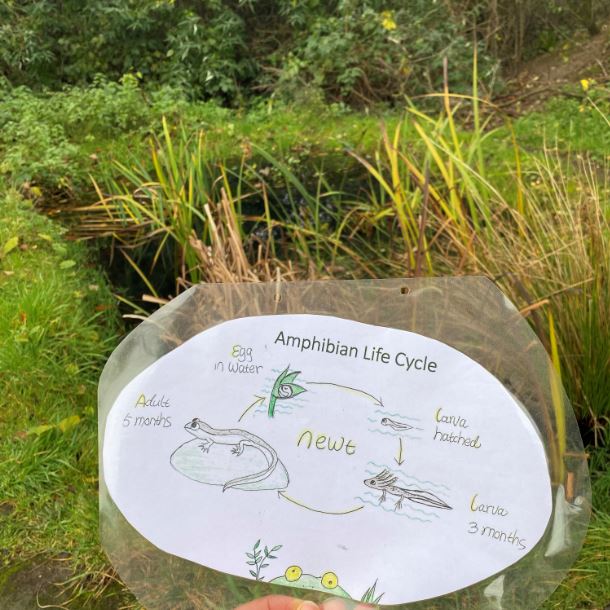 Education activities for schools
Formal education sessions for local schools are run either in the morning or afternoon and include activities such as pond dipping, exploring food cycles and mini beast trails. Activities are line with The National Curriculum and TCV aspires to develop training facilities and resources at The Paddock through nature trails, interactive habitat features and environmental educational resource materials. In addition, informal training activities include guided tours, drop-in sessions, and self-led groups.
To find out more about educational activities at the Paddock contact Holly at holly.creighton-hird@tcv.org.uk
Community events and activities
Other opportunities to be involved at the Paddock include fun community activities and events.
Throughout 2021 on the last Saturday of every month we'll be running a short practical session followed by an exciting exploration of the natural world with an guest speaker knowledgeable in their field.
To find out more about these events visit our upcoming activities page
Or contact Clare at: c.street@tcv.org.uk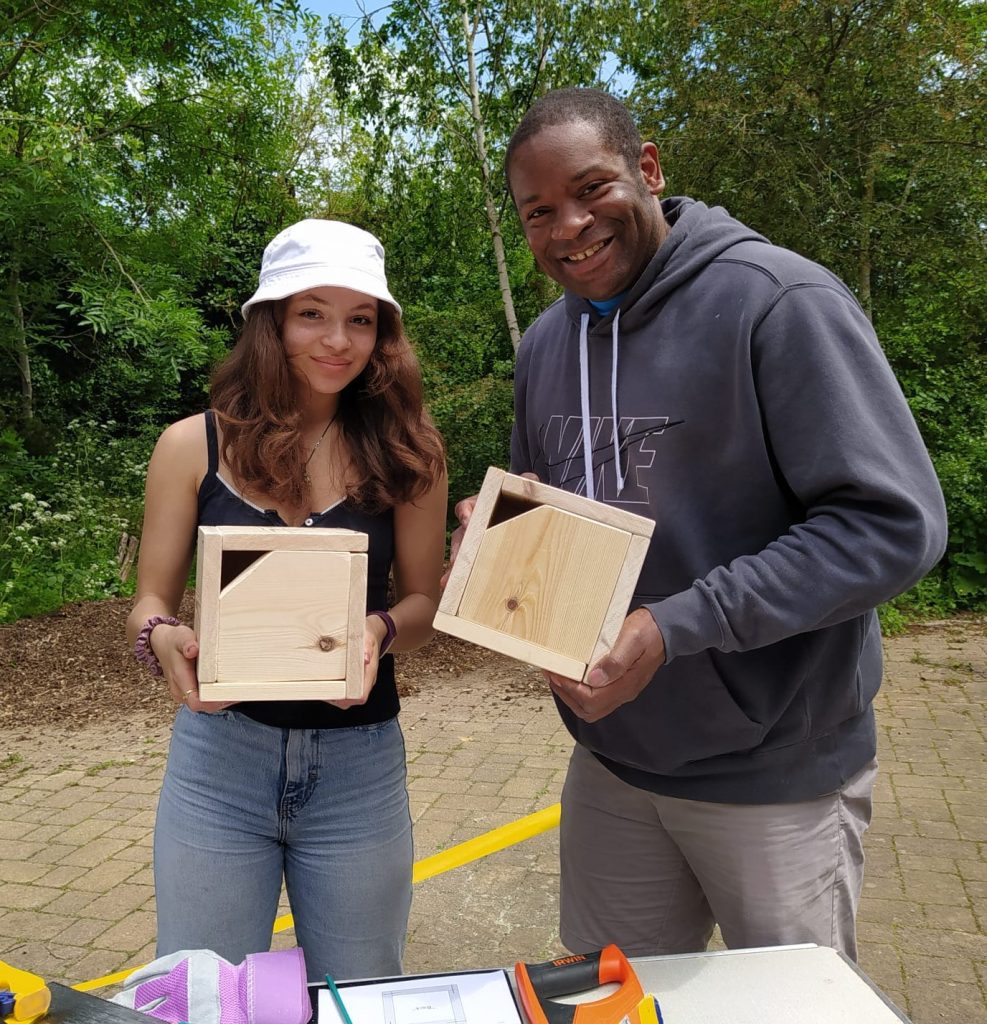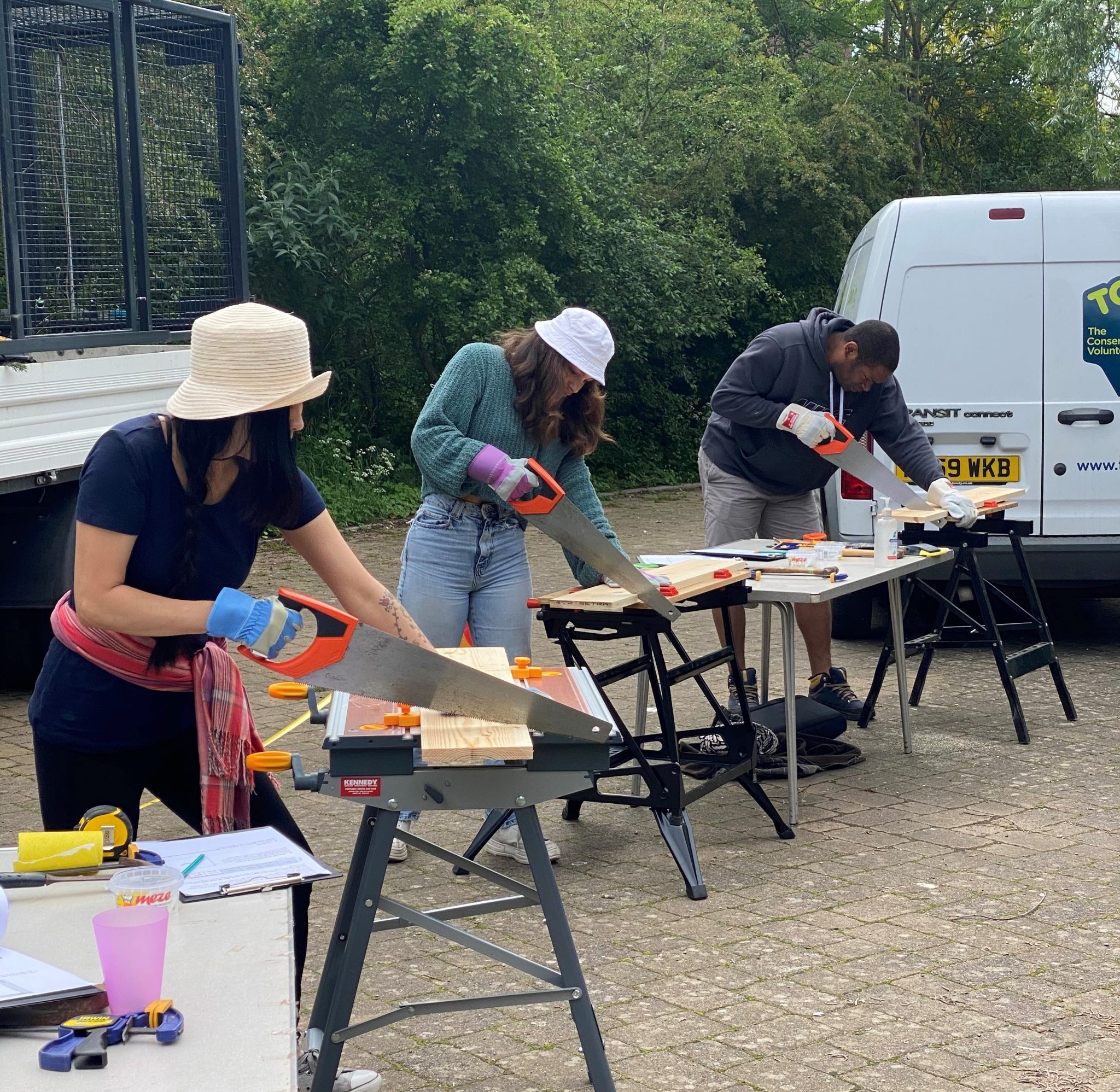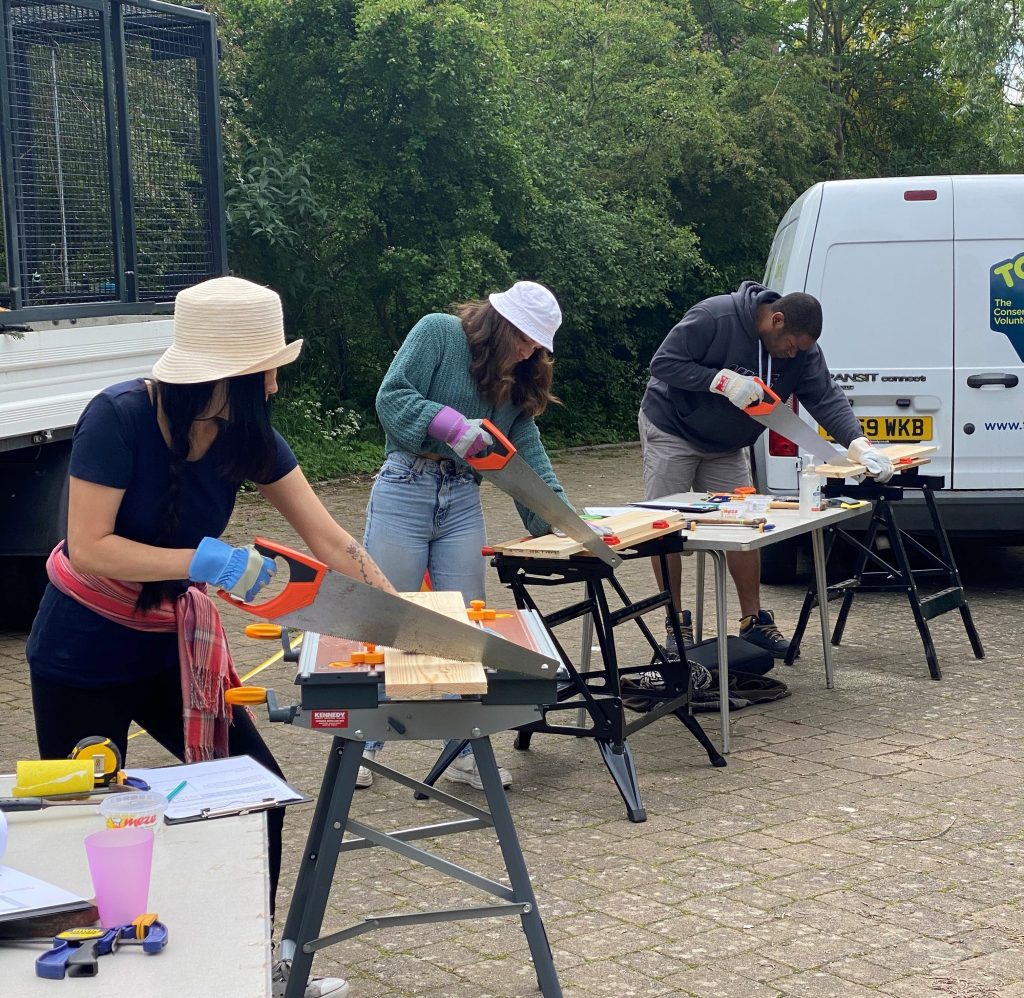 Social media
The Paddock project is part of TCV Haringey's wider work in the borough. Why not follow us on social media to see regular updates, news and highlights?
TCV Haringey Facebook
TCV Haringey Twitter
TCV Haringey Instagram
Newsletter
To sign up to our monthly TCV Haringey newsletter click this link: TCV Haringey Newsletter Sign Up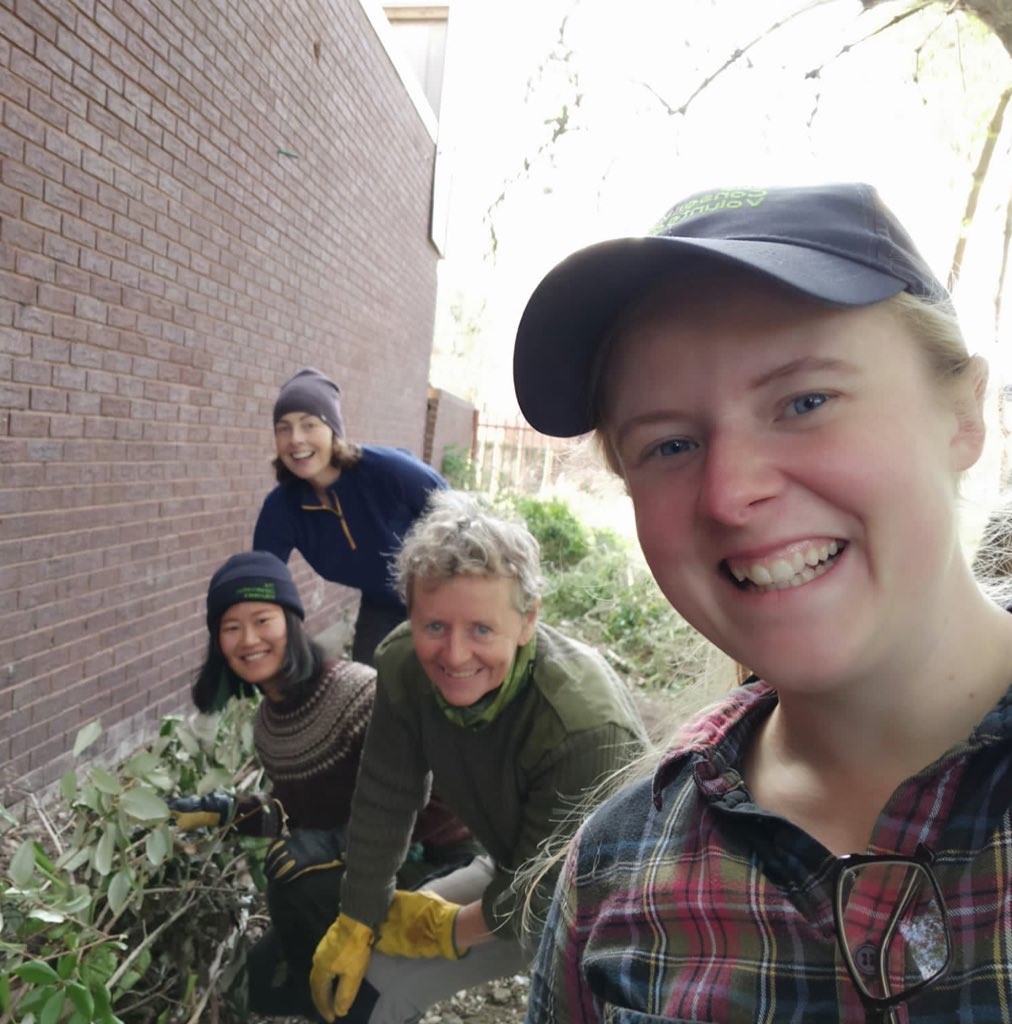 Who's who at TCV – The Paddock?
Anna Pole – Senior Project Officer
Cassandra Li – Project Officer
Holly Creighton-Hird – Schools Project Officer
Clare Street – Haringey Project Officer, delivering Saturday events and activities.
Further resources: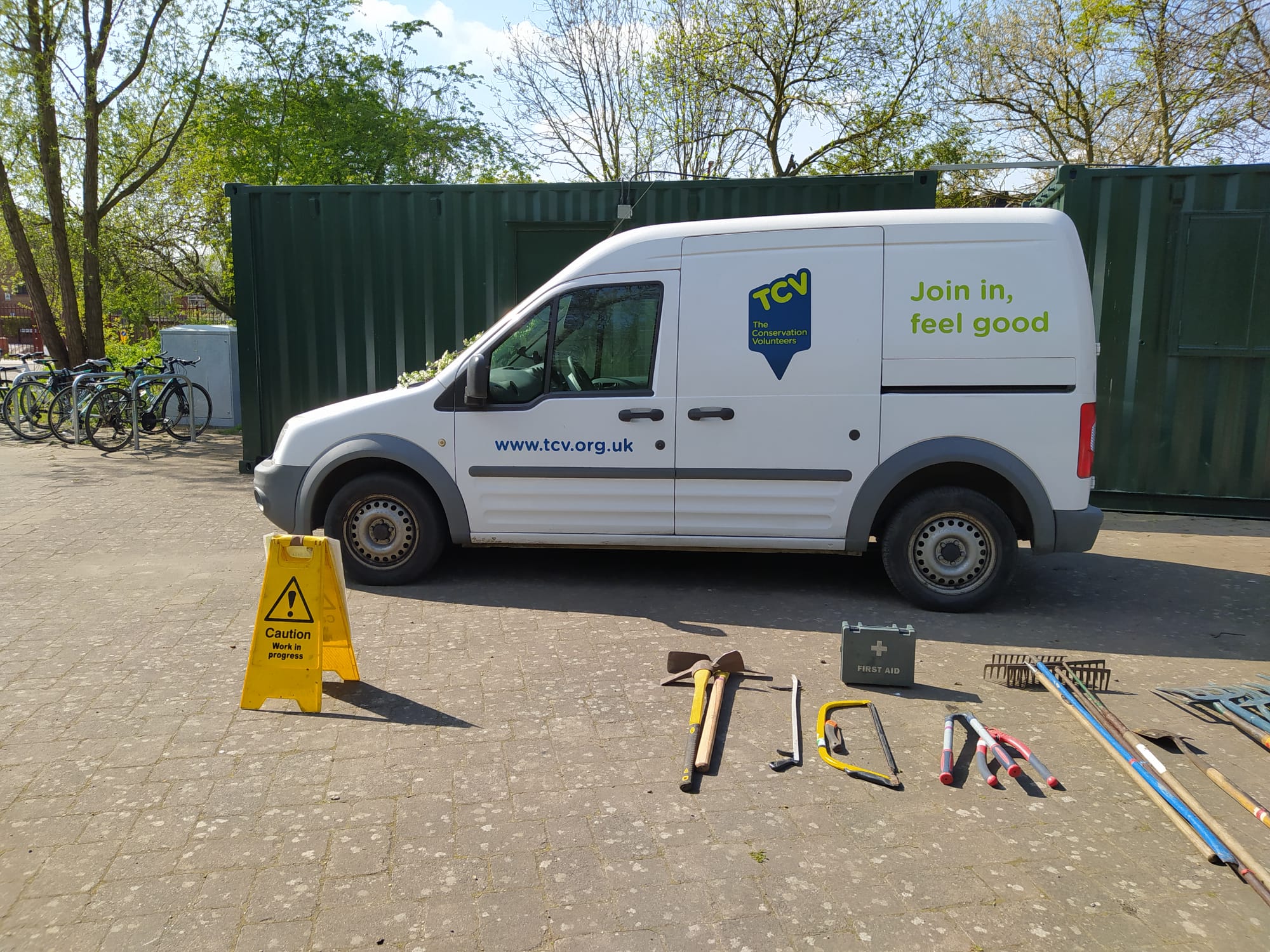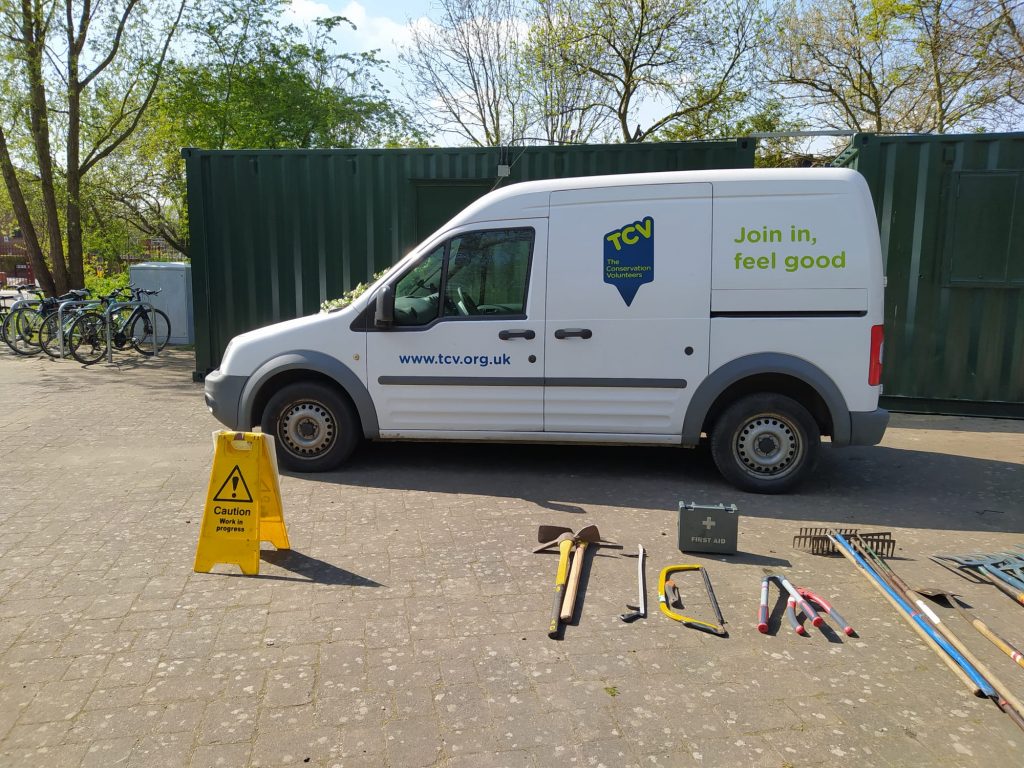 COVID-19 Update:
Please be aware that some of our activities may have to be postponed or changed due to COVID-19. TCV have comprehensive risk assessments in place for all our activities, and a long culture of health and safety for our work.
Pre-booking in advance is also essential for all activities to ensure safe numbers.