Join The Conservation Volunteers in Waltham Forest
The Conservation Volunteers are busier than ever in Waltham Forest with the Biodiversity Action Team East, weekly Green Gym, a popular summer project for 16-25 year olds and a host of family-friendly opportunities throughout the year in Lloyd Park.
Chingford and Lloyd Park Green Gyms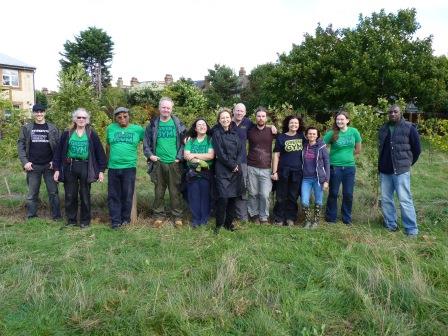 The Conservation Volunteers runs two Green Gyms in Waltham Forest every Wednesday in Chingford and every Friday at Lloyd Park.
The project launched in August 2011 in partnership with the London Borough of Waltham Forest.
Find out more about our Green Gyms.
Waltham Forest – Biodiversity Action Team (BAT) East
The Biodiversity Action Team East operates from the Waltham Forest Office at Connaught Close, off Leabridge Road in Leyton.
We organise regular task days on Tuesdays, Wednesdays and Thursdays our minibus leaving the office at 9am and returning at about 5pm.
To join us for a day, book yourself a place by email or telephone.