TCV Building Roots project seeks to introduce and connect Syrian refugee families living in Scotland to Scottish heritage and green spaces close to where they live.
Building Roots runs at various sites across Scotland, aiming to help families put down roots in a new country. The project is funded by the National Lottery Heritage Fund with support from partner organisations including Historic Environment Scotland, Scottish Natural Heritage and the National Trust for Scotland.
As with any TCV volunteering session, practical conservation skills are taught, and whilst the use of tools and drills was an easy task for the Syrian men, it has been a new skill for the women. The project not only helps refugees settle into their new communities by providing care and attention to the green spaces, but has also been empowering to the Syrian women who have gain confidence to handle tools and carry out tasks they might have previously considered as men's work.
One of these women is Roba, who moved to Scotland two years ago with her husband and 2 sons. She discovered Building Roots through The Welcoming who put her in touch with the project.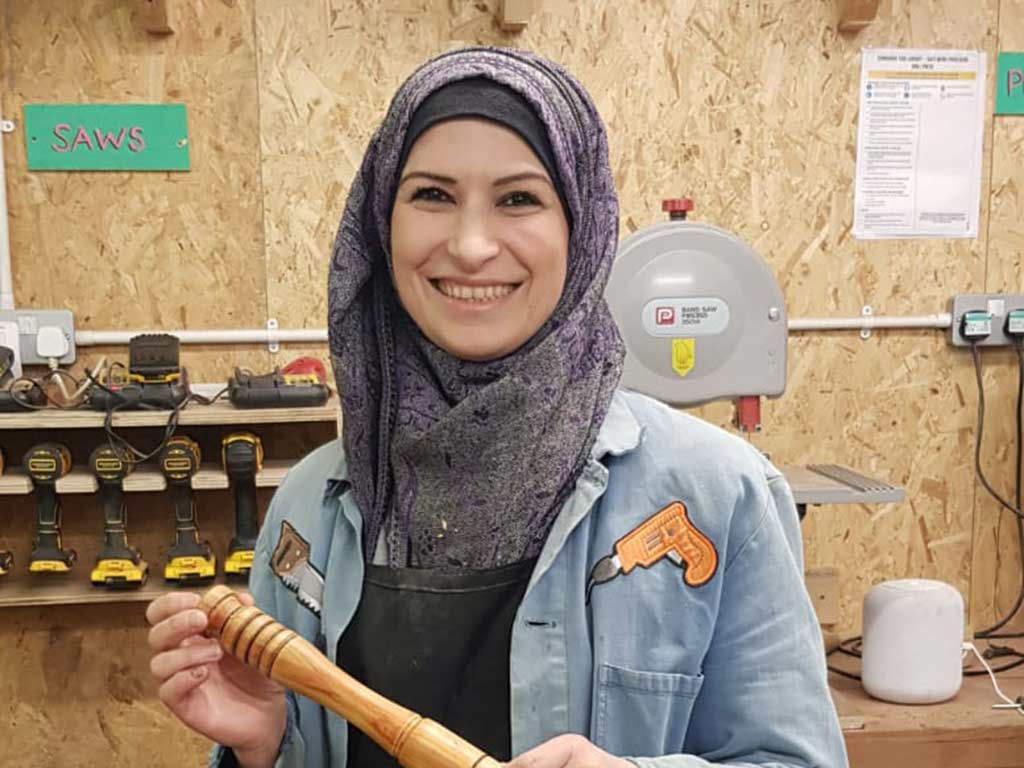 "I have participated in many activities at Building Roots, including different trips, women's activities, groups for young mothers, with children, and men's activities. My favourite is our group in the Botanics every Wednesday, where older Syrian women can come together. I feel it makes a big difference because the women would stay at home every day if it wasn't for us," said Roba.
Since volunteering with TCV, Roba has seen the new and different landscapes of Scotland, improved her language skills and discovered a newfound appreciation for nature.
But that's not all she has gained from volunteering.
I have become so much more confident and am able to rely on myself more. I understand now how to build a community and how to bring people together.

Before, I never left the house but now I am outside every day. I have also learned how to find work here in Scotland, which is so empowering.

Roba
Roba now works for TCV in Scotland and we are thrilled to have her as part of our team.
Building Roots is the perfect example of a TCV project where the main purpose of protecting and caring for local green spaces is just one part of what makes these projects so vital and special.
"Building Roots helps families come together and enjoy activities for everyone. I would have never worked for an organisation such as TCV if it wasn't for Building Roots. The team have shown me so much support; they are the best,"
"It has empowered me and other Syrian women too – we get more opportunities to learn and to come together," Roba added.