The Conservation Volunteers (TCV) are delighted to partner with the Jamie Oliver Group to help bring their teams back together for two Environmental, Social and Corporate Governance (ESG) volunteering events.
To celebrate the fantastic achievements of the Jamie Oliver Group teams, we asked Emma Burkinshaw, TCV Corporate Executive, to share the story of these habitat-creating, biodiversity-increasing and team-strengthening ESG volunteering events…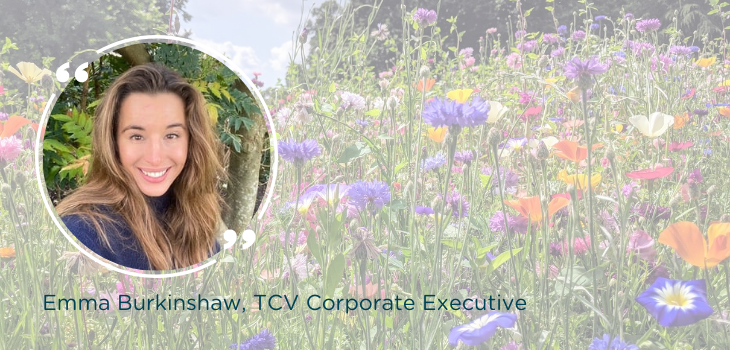 Connecting people and green spaces in London
TCV partnered with the Jamie Oliver Group to host two corporate volunteering events in North and South London.
Jamie Oliver Group's aim was to bring colleagues together after working apart for so long due to the pandemic for a good cause…
"Multiple teams across Jamie Oliver Group had the chance to volunteer with TCV. After over a year of uncertainty and not being able to see each other, TCV gave us the opportunity to come together, challenge ourselves and really make a difference!"

Chloe Ibrahim, Jamie Oliver Group
Alexandra Palace and the Earthshot Prize
The first ESG volunteering event took place at Alexandra Palace in North London following an Earthshot Prize event held at the venue. This world-renowned event rewards people around the world for helping the environment.
Taking inspiration from President John F. Kennedy's Moonshot, which united millions of people in the 1960s around an organising goal to put a man on the moon and catalysed the development of new technology, The Earthshot Prize is centred on five 'Earthshots' – simple but ambitious goals for our planet that, if achieved by 2030, will improve life for us all, for future generations.
The Earthshot Prize gifted 5 x mature trees to the park (joining over 7,000 existing trees) and needed to be planted with the greatest of care to ensure the best chance of survival.
This was an incredibly exciting opportunity for the Jamie Oliver Group to plant these mature trees in the park and TCV could not have planted the trees without their help!
"We felt so lucky to have the chance to plant these trees and see the immediate results of our work. It was a hard day's work that brought everyone closer, and we left with a sense of pride and real achievement."

Chloe Ibrahim, Jamie Oliver Group
Russia Dock Woodland at Stave Hill Ecological Park
The second ESG volunteering event took place at Russia Dock Woodland in South London, part of Stave Hill Ecological Park.

Stave Hill Ecological Park is managed by TCV's Urban Ecology team as a nature reserve, educational facility, research area and place of recreation. The Park has been designed and managed to form a mosaic of grassland, woodland, scrub and wetland habitats that support a wide variety of wildlife.
Another dedicated team of volunteers from the Jamie Oliver Group completed important woodland tasks at the site!
"We worked outside all day tree felling and clearing space for new growth. It was such a nice day and we all felt so lucky to be able to help, especially at the end of the day when we could see how much space had been cleared."

Amba, Jamie Oliver Group
Corporate volunteering events such as these are essential to our work at TCV.
With the ongoing help of corporate volunteers through CSR and ESG events, we can continue to protect over 1,400 green spaces across the UK and continue to connect people to the green spaces that form a vital part of any healthy, happy community.
We want to say a huge thank you to Jamie Oliver Group for their employees' enthusiasm! This combined volunteering work has played a key role in helping our team's ongoing conservation efforts across both of these green space sites in London. We also congratulate Jamie Oliver Group on achieving certification as a B Corporation!
---
Take a look here for further Environmental, Social, and Corporate Governance (ESG) and Corporate Social Responsibility (CSR) challenges from TCV and corporate partners.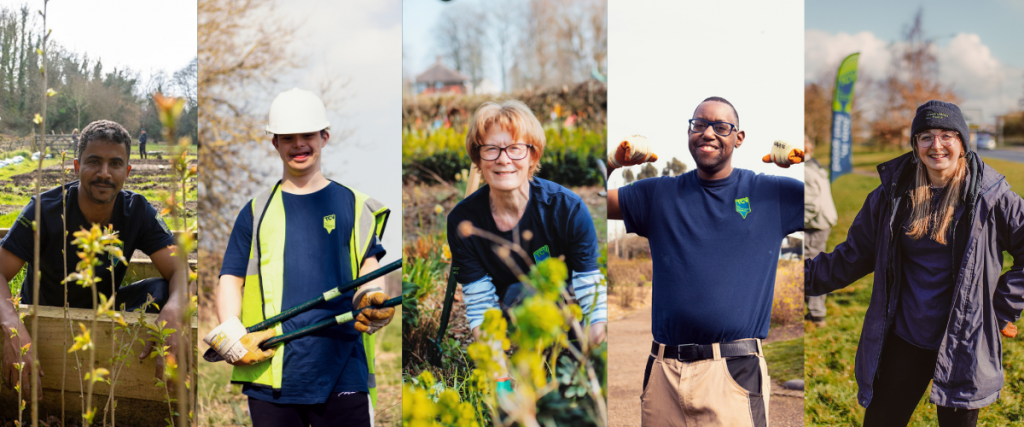 Keep up to date with the latest news and activities from The Conservation Volunteers by following on Twitter, Facebook, LinkedIn and Instagram. You can also sign up to receive our Greenzine newsletter for more ways to get involved