"I feel that I have been set up in the best way for any future job in this sector."
"I now feel more able to weigh in on important conversations on how we can manage urban green areas and the challenges that come with it."
"Countless sessions with TCV's own experts have equipped us trainees with the skills to lead conservation volunteer sessions."
"I'm really prepared to try and make a difference and inspire people to love nature."
These are just some of the comments made by our 2021 WildSkills trainees as they reflect on their traineeship at TCV this year, which has been supported by players of People's Postcode Lottery.
Read on to get more of an understanding of the huge effect this traineeship has had on these six people's lives – not just learning new skills and getting ready for employment, but gaining confidence and helping them to consider what role they'd like to do in the future.
---
Jozef Szklaruk, TCV London
It's been a really interesting year with lots of ups and downs. However, I've never felt so comfortable in myself. I feel really smart, ready and prepared for what ever comes next.
All of my training I've had will not go to waste as I'm really prepared to try and make a difference and inspire people to love nature.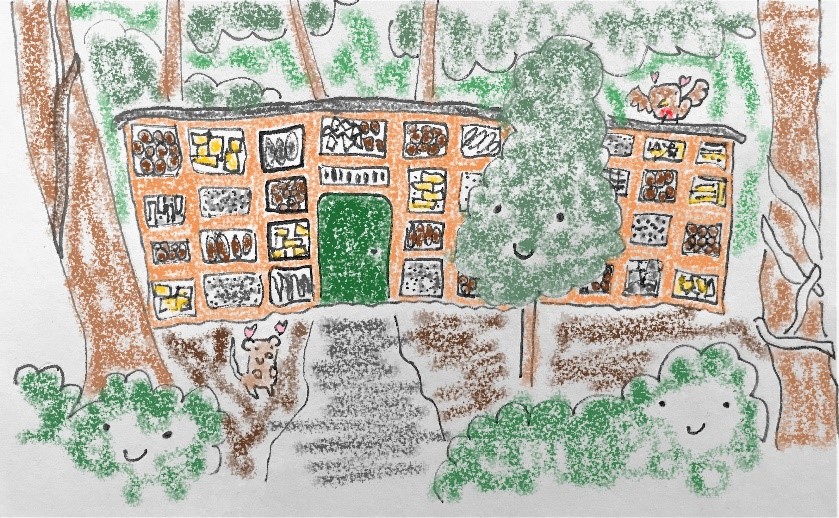 I've learnt all about the different habitats in urban settings and really got to know some of the many volunteers that help out. My ID skills are improving every day. This year I've took a particular interest in butterflies and I want do more work with them in the future. Zoe, my replacement trainee, is going to continue my transects in the Dulwich Upper Wood and I'm really happy about this.
I've got some bat surveying work lined up for when they are active again in the spring, and in January I will hopefully start making green roofs and organic style gardens with Urban Organic.
I wont forget my time here and want to thank Joe and Sara for looking after us and making it such a great experience. I also want to wish the best for the new trainees Zoe and Sully.
---
Elliott Miller, TCV London
When I started the traineeship, I wanted to do two things: one was to develop my practical urban conservation experience, and the other, was to combine that with my policy experience as a civil servant to enable me to support more ambitious and connected ecosystem recovery across the UK.
On the first aim, what a jam-packed programme it's been. We've learnt from expert botanists, conservationists and ecologists. They have walked us through their lives and landscapes to show us what they know, what they do, and why they do it. These experiences, along with countless sessions with TCV's own experts, have equipped us trainees with the skills to lead conservation volunteer sessions, to help manage nature reserves, and to speak with confidence about how we do conservation and why.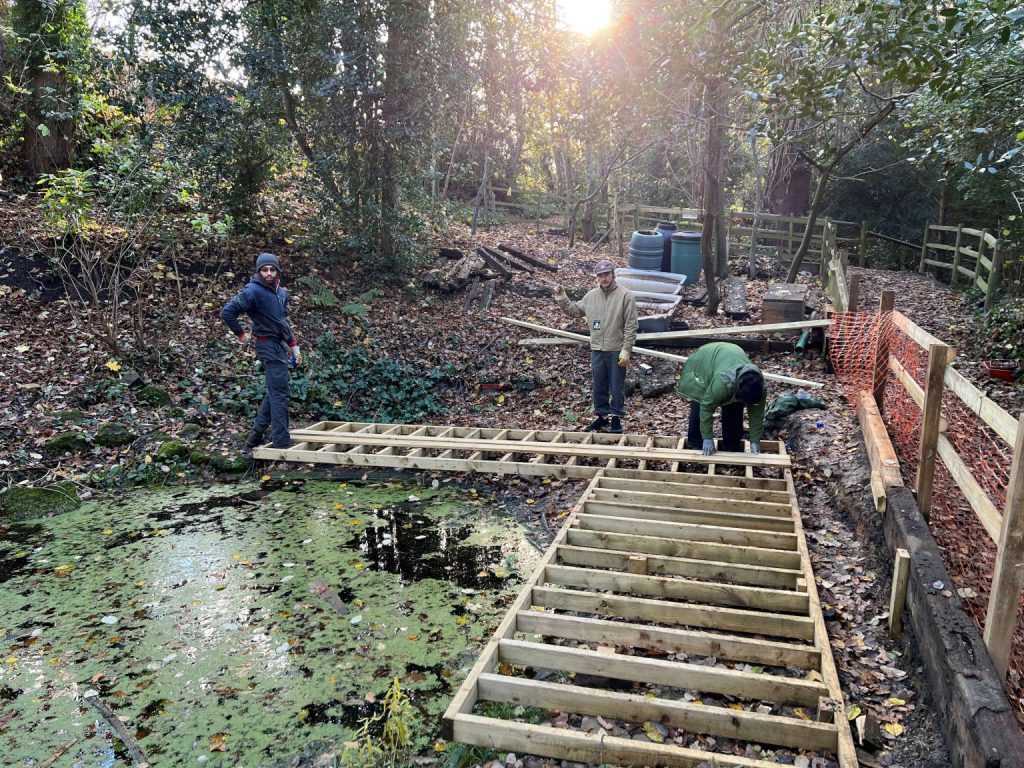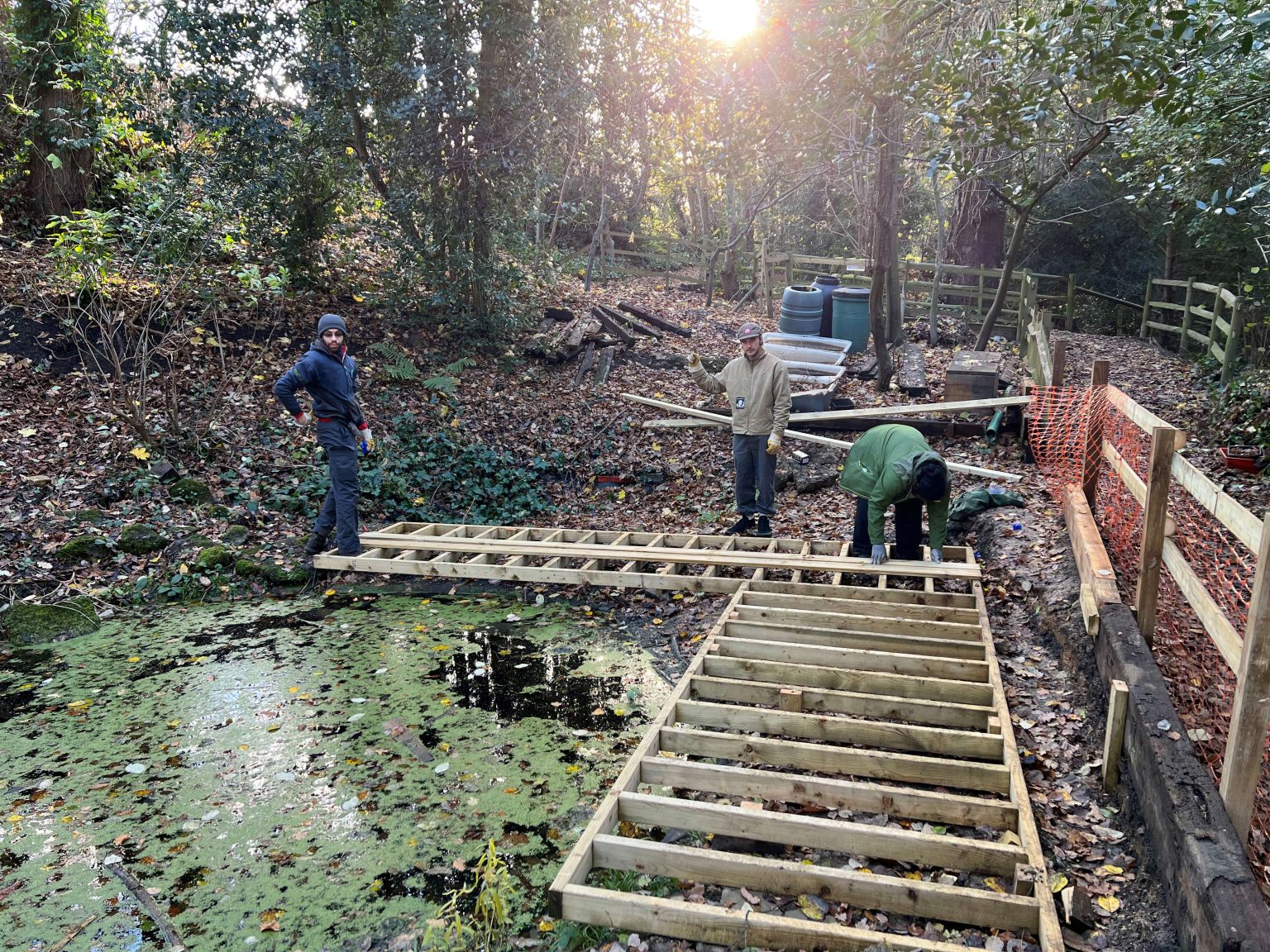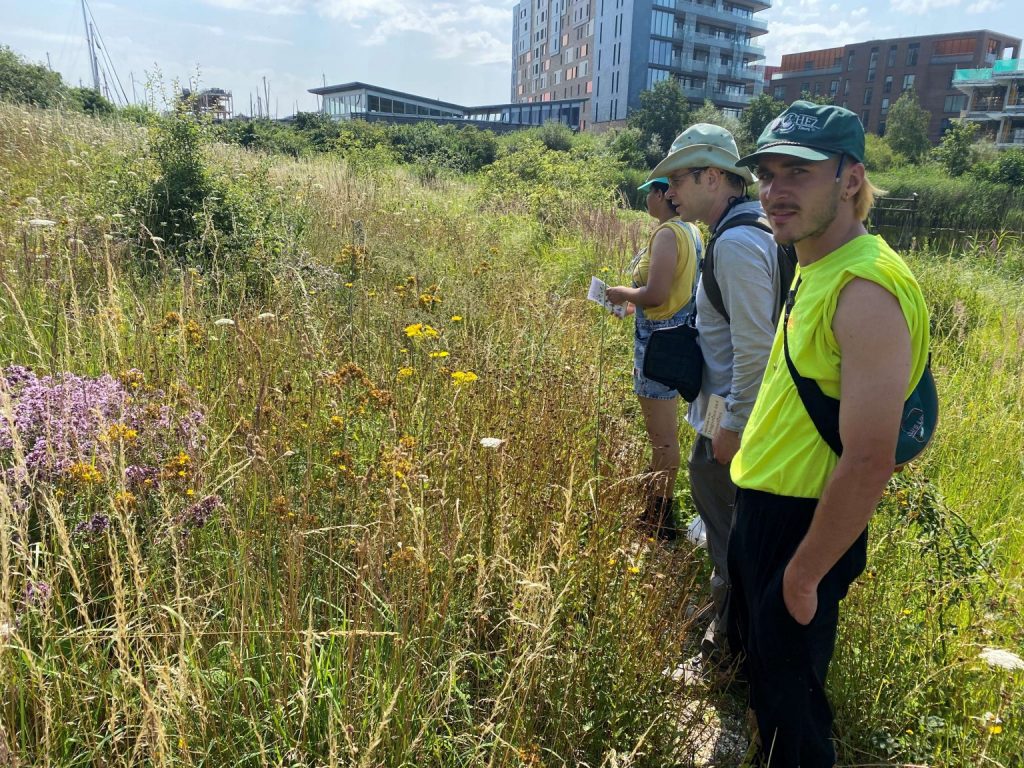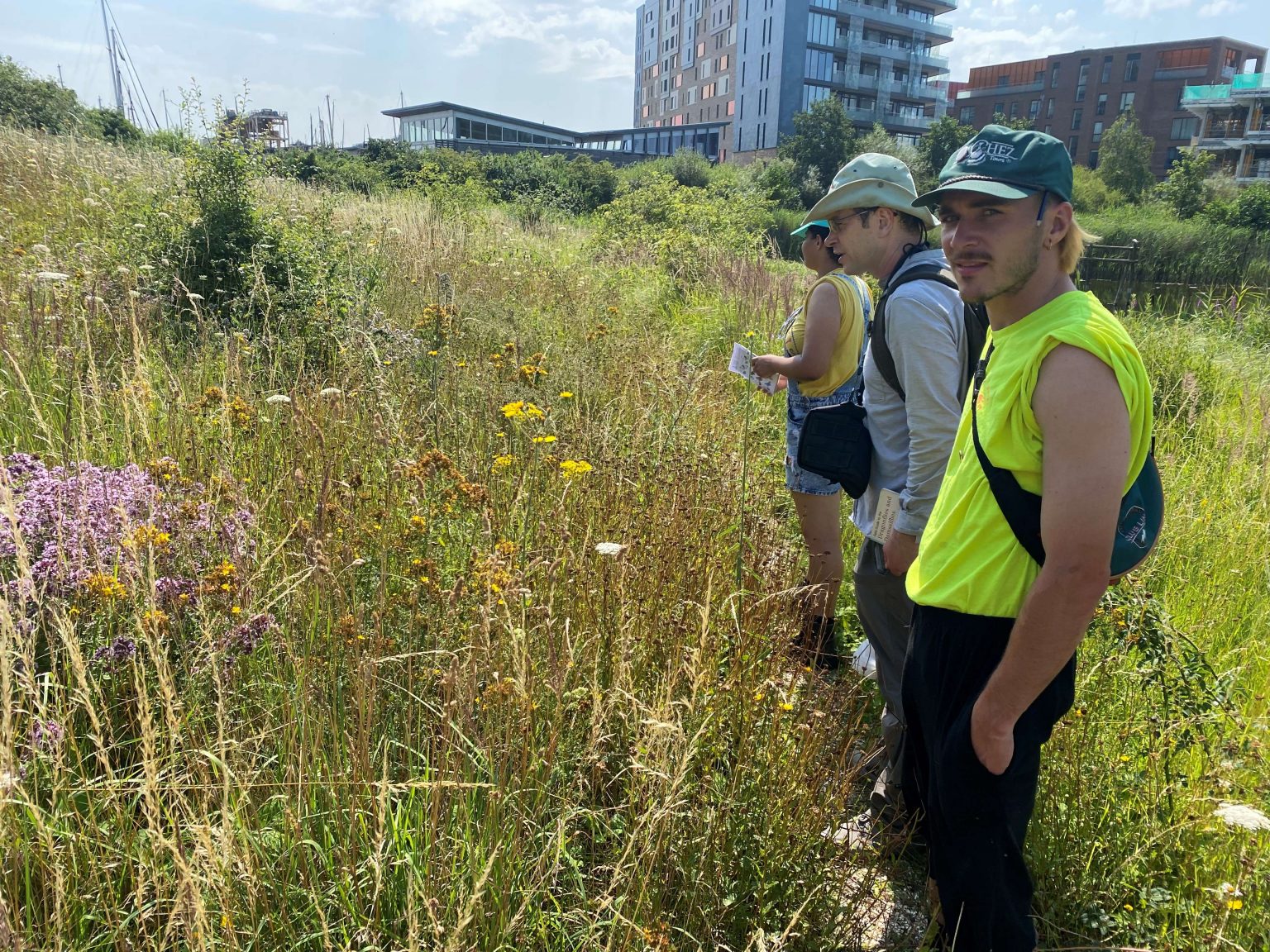 That experience – and the confidence it's given me – has been crucial as I move to a new role in Government. In November, I started at Defra in the Biodiversity in the UK Overseas Territories (UKOTs) team. The 14 UKOTs span from the Caribbean to the South Atlantic, the Indian Ocean to the Mediterranean. And the importance of conservation in these places cannot be understated – the UKOTs account for 94% of the UK's endemic species – that is, species that don't occur anywhere else in the world.
While the UKOTs' own Governments lead their environmental policy, the UK Government is committed to provide financial and technical support to them. And no doubt the technical support my team will help facilitate will be richer and more grounded – particularly when we visit the OTs themselves – thanks to my experience at TCV.
It's a fascinating, ambitious policy area, and with climate and environment funding to the OTs being prioritised, it will be a brilliant way to bring together my practical conservation experience with my existing civil service experience to help facilitate ecosystem recovery not just in the UK, but across the world.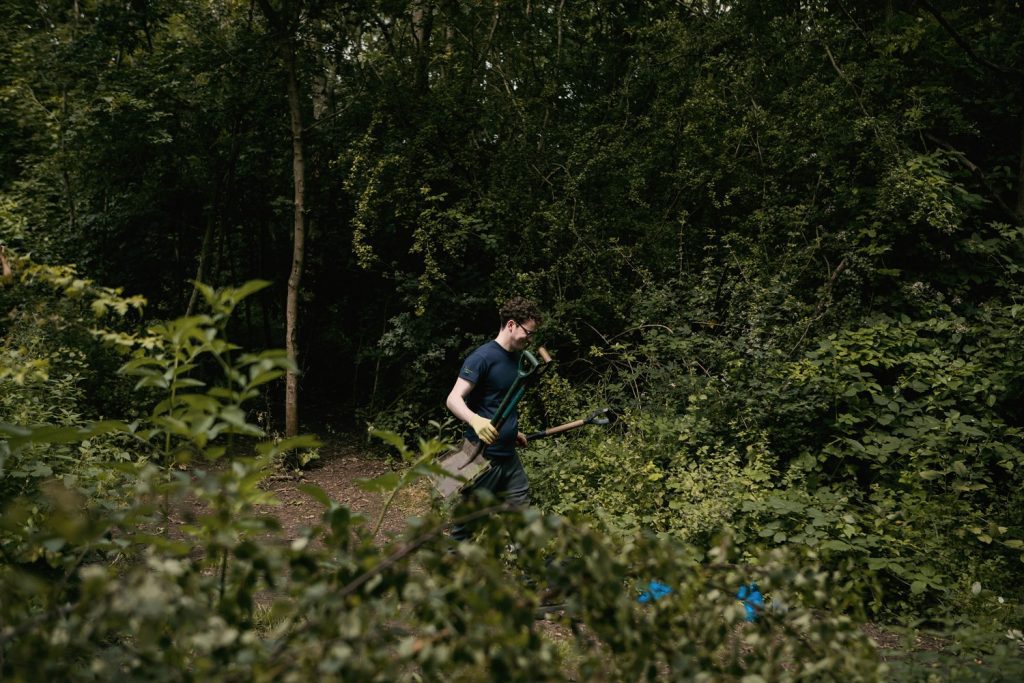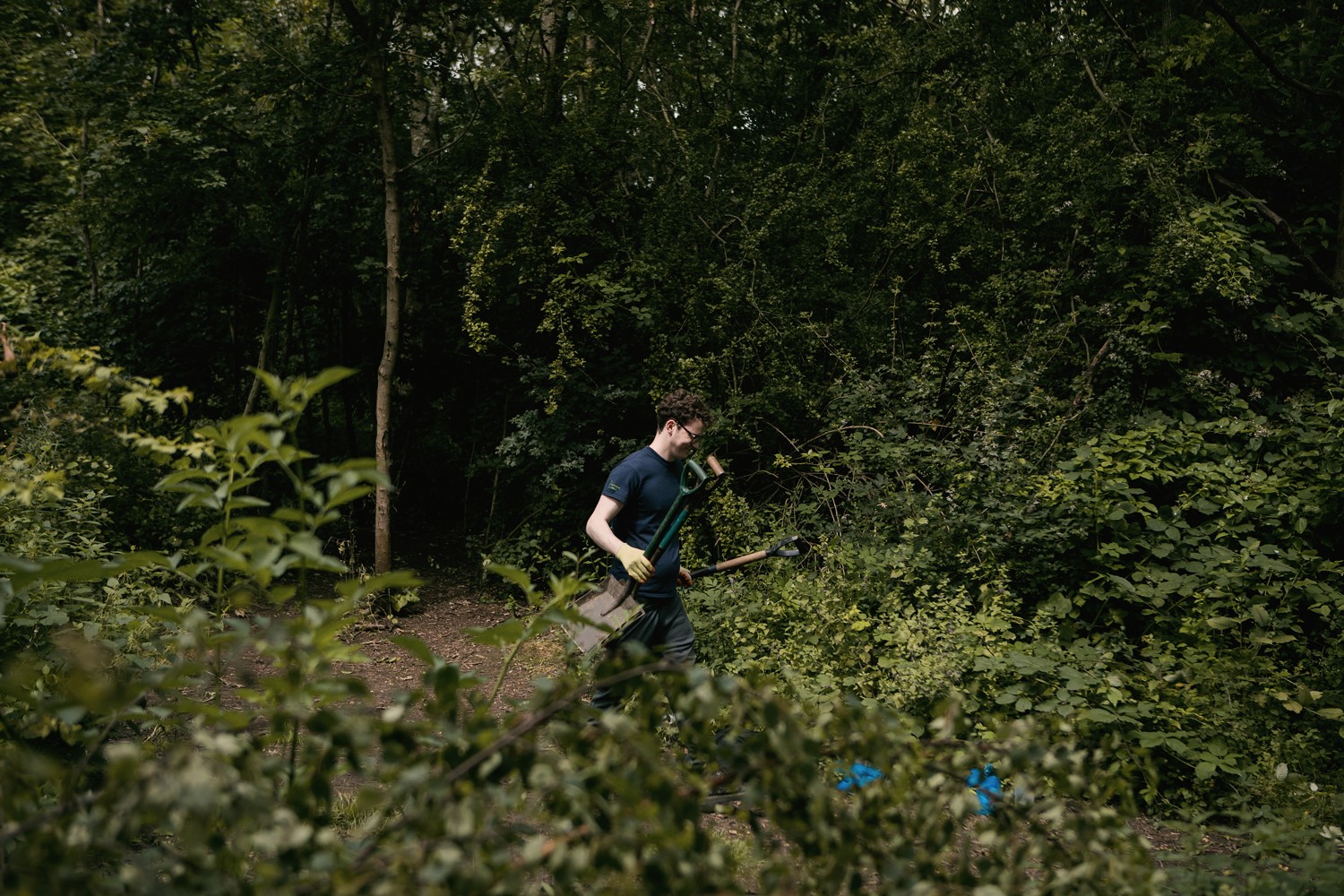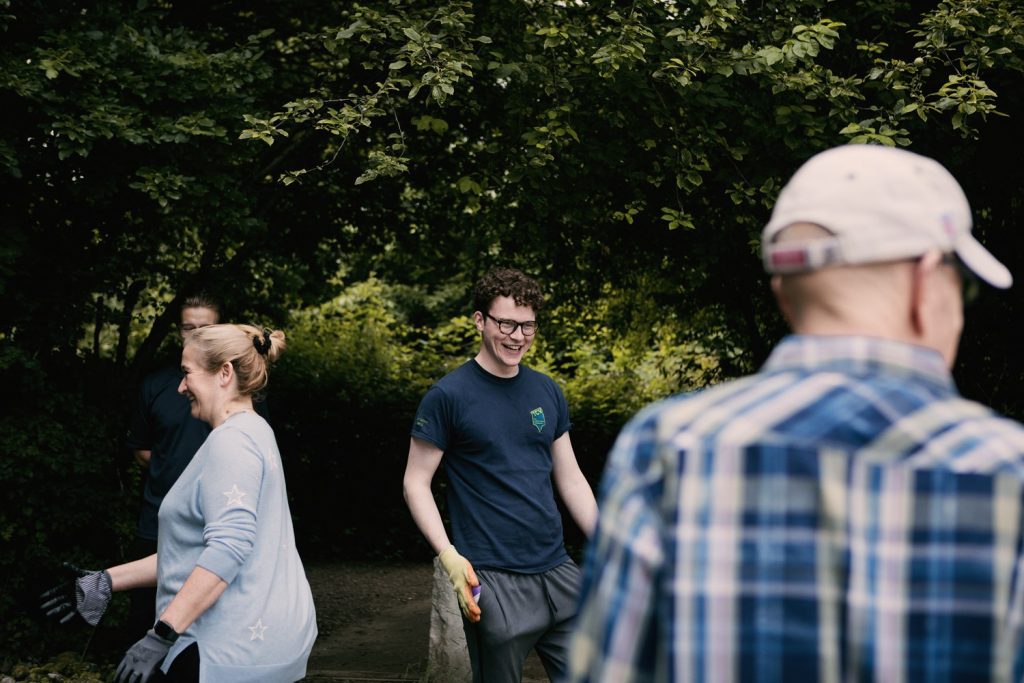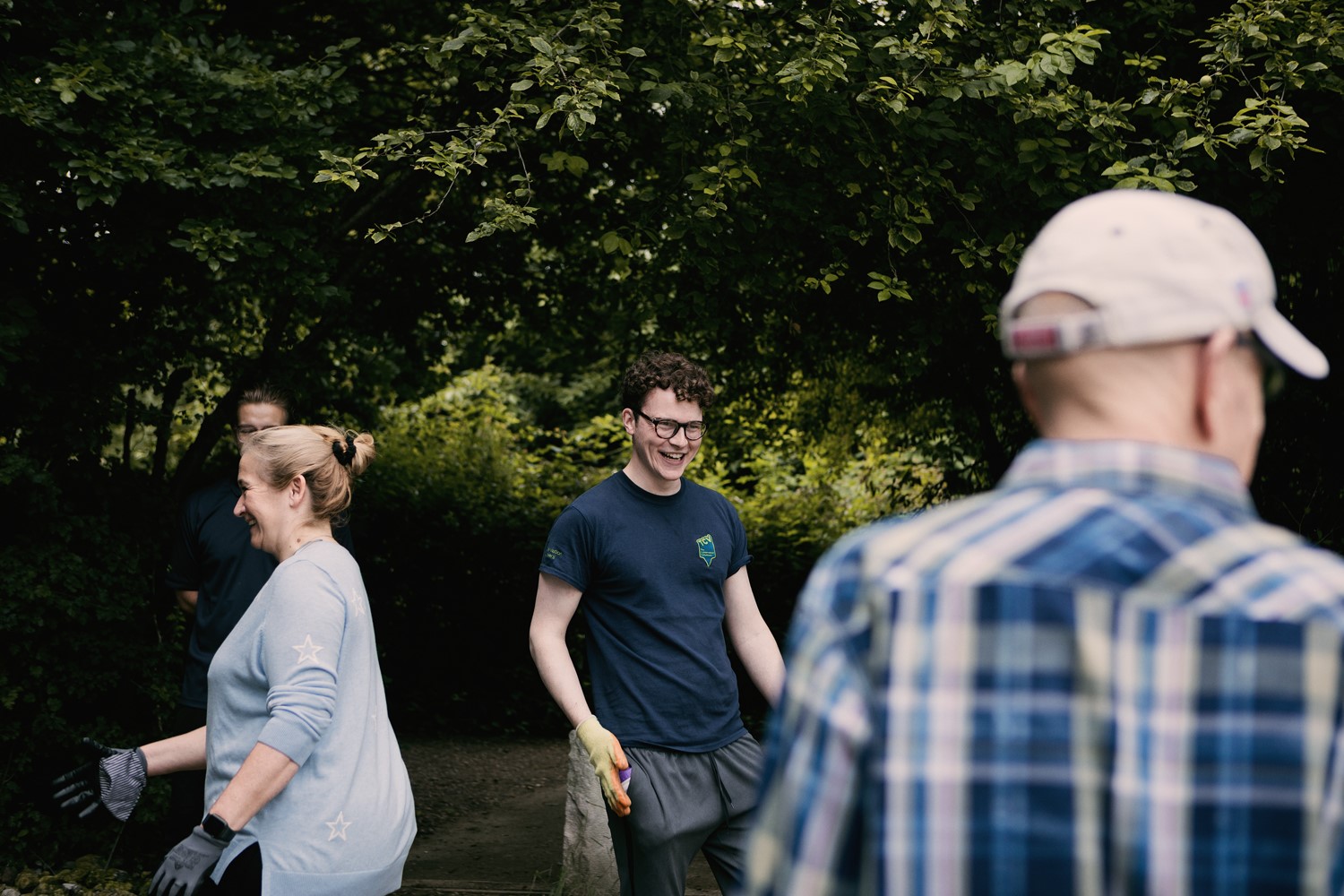 ---
Eva Freegard, TCV York
Over the past year I have been part of such a wide range of projects, which has given me insight into the way roles in conservation can differ significantly. I have experienced being part of large-scale planting projects, practical conservation work on a wide range of habitats and even smaller scale construction work, along with contributing to setting up and running new park-based community projects.
Having the opportunity to be involved with such a variety of projects has also meant I have been able to work with a range of people and learn how best to manage different volunteer teams. The inclusive nature of TCV projects means I have gotten to work with a diverse range of individuals including students, retirees, people with additional needs and young people.
Having worked with different groups on several projects, I have got more of an appreciation for how important these sessions are for both people and the environment. It has also equipped me with the necessary skills to lead projects of different natures.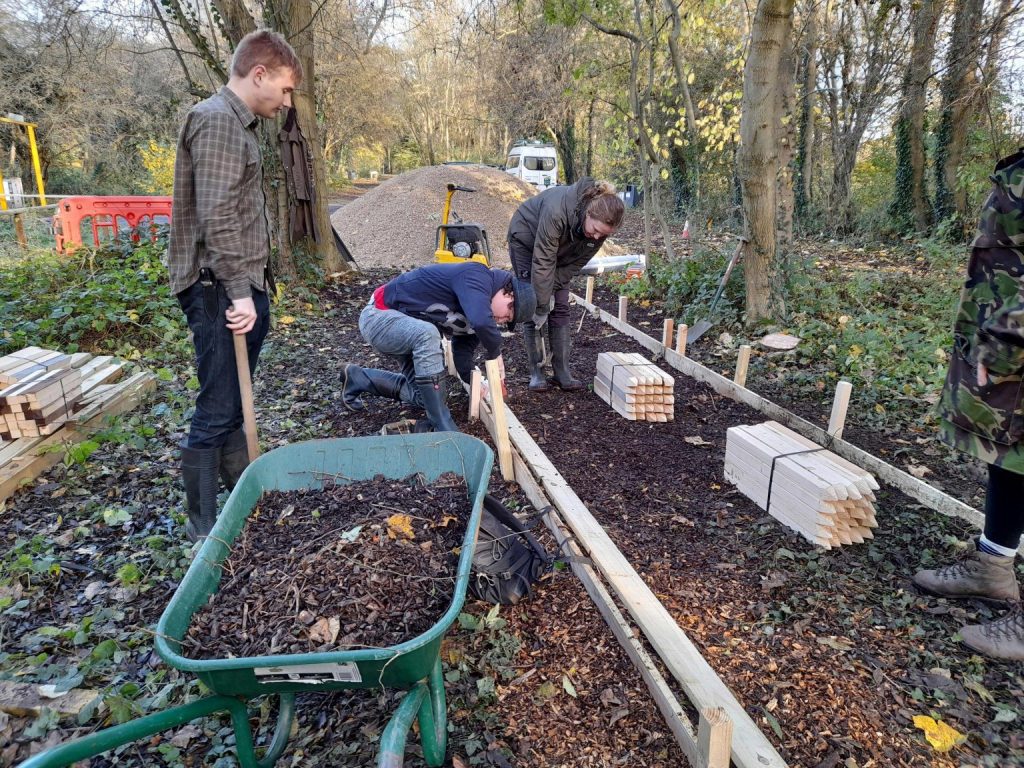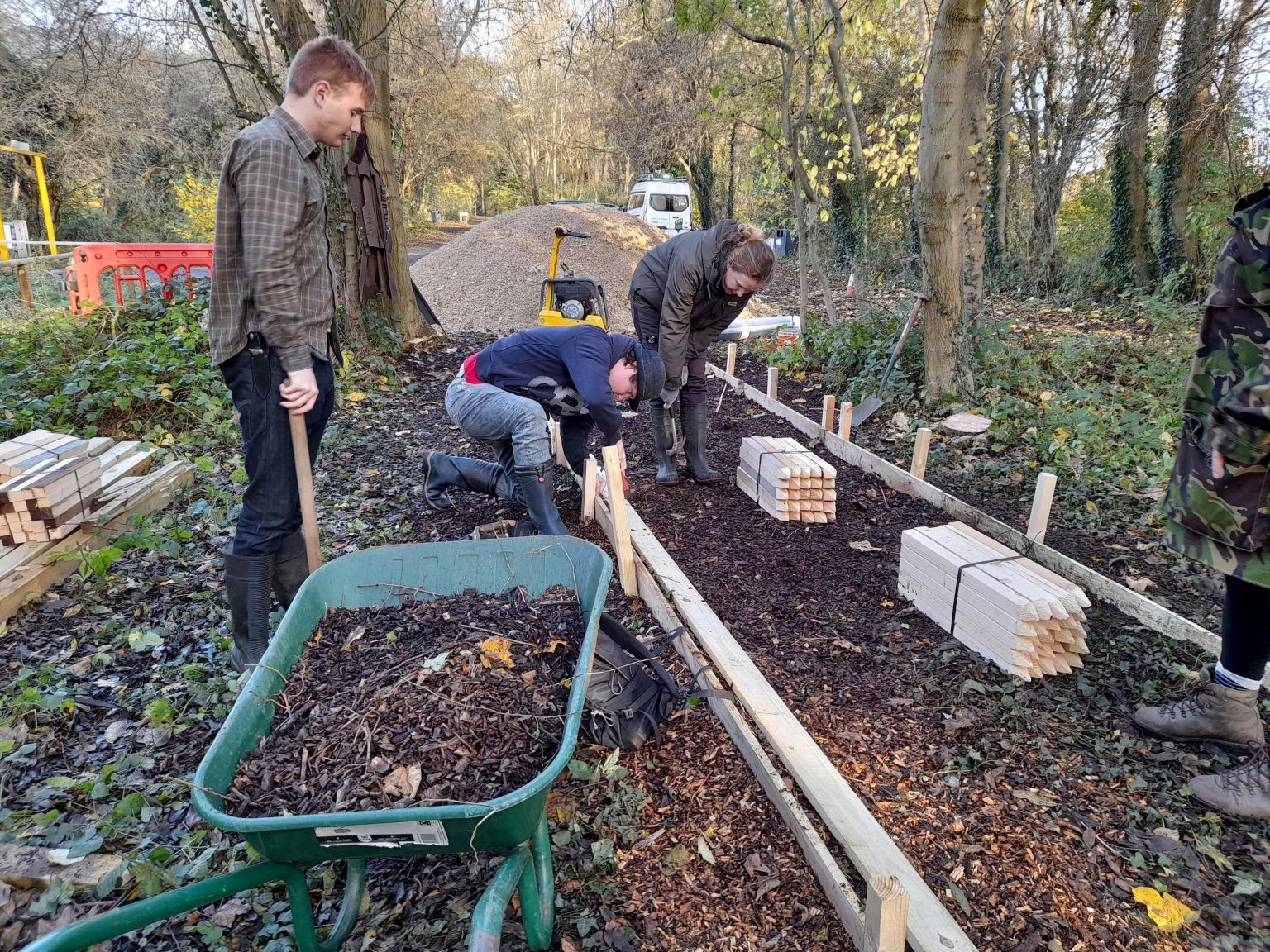 Much of my year has been dedicated to habitat management projects with the York midweek team. This has further improved my practical conservation skills and allowed me to gain experience in how best to juggle the welfare of volunteers whilst ensuring job completion.
We have planted thousands of trees and reeds, removed masses of balsam and bull rushes and managed vast areas of meadow to benefit wildlife and the planet. We have also improved public access through path construction and gate installation, helping people connect with nature. This has given me more confidence doing tasks that require more skill and was something I had very little experience of prior to the traineeship.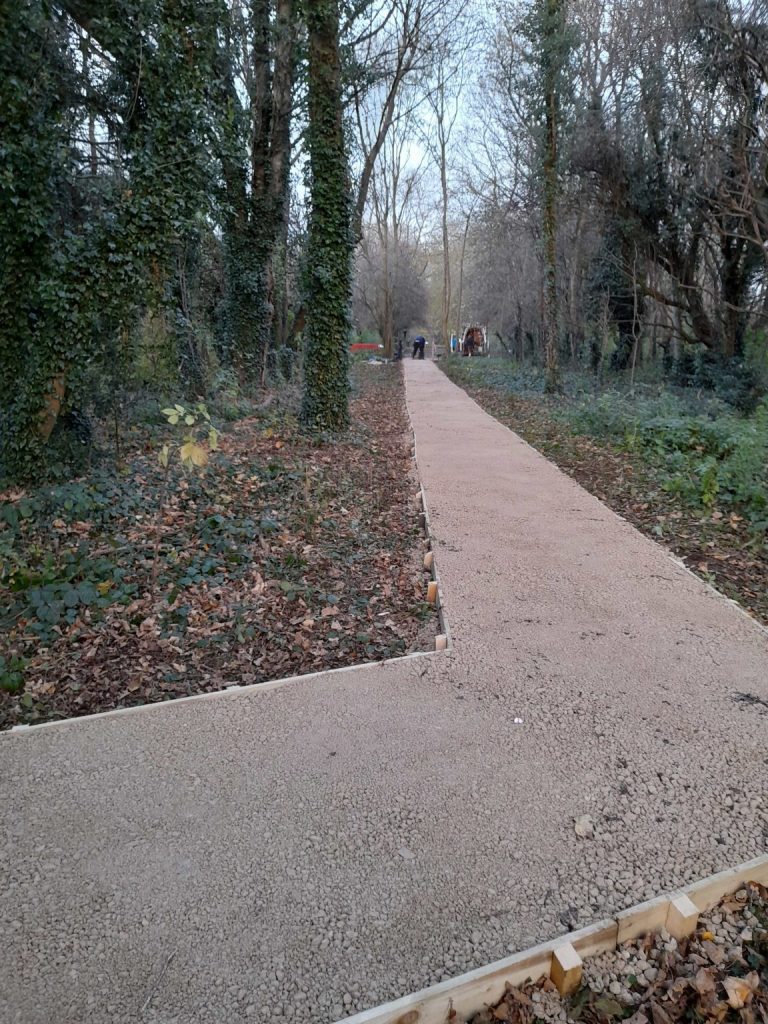 More recently, we have started two new community projects in Hull Road Park. I have been helping organise and run these sessions to engage the local community with the park and encourage people to appreciate the outdoors.
One of which is the 'Wildlife Coffee Morning', which does what it says on the tin! The idea is to give people who might not already have in depth knowledge an opportunity to learn more about wildlife and ways to protect it. So far, we have been busy looking at camera trap footage, making bird feeders and going on nature walks to improve identification skills of birds, insects and plants. Not forgetting the coffee and cake, which makes the morning even more enjoyable!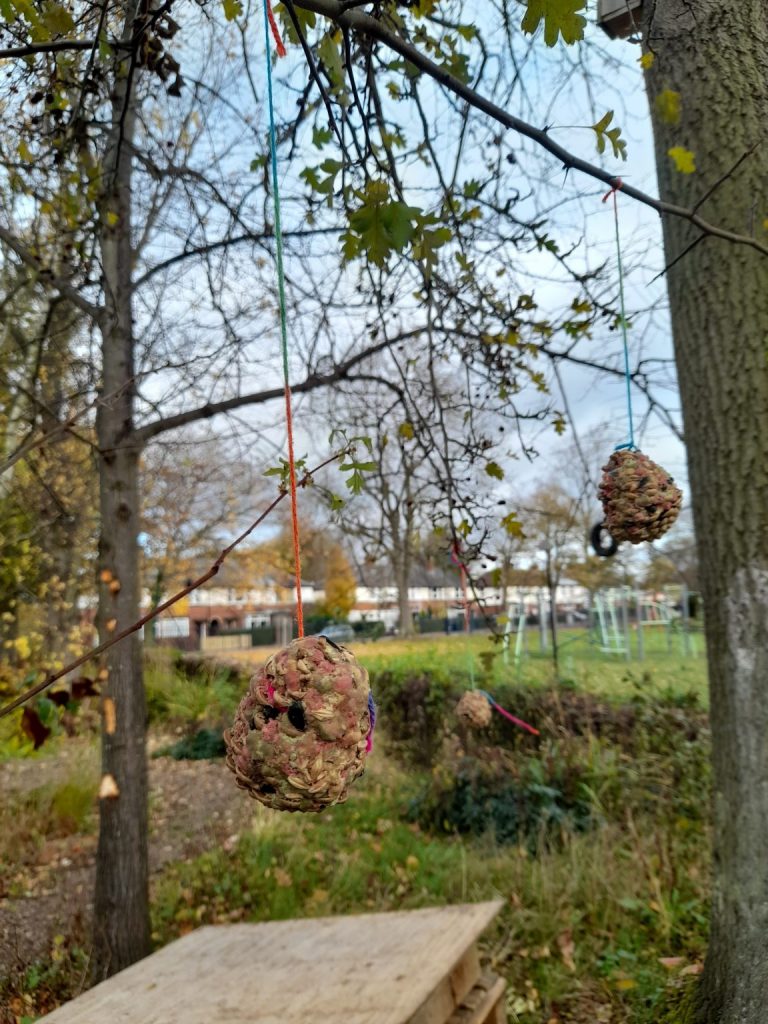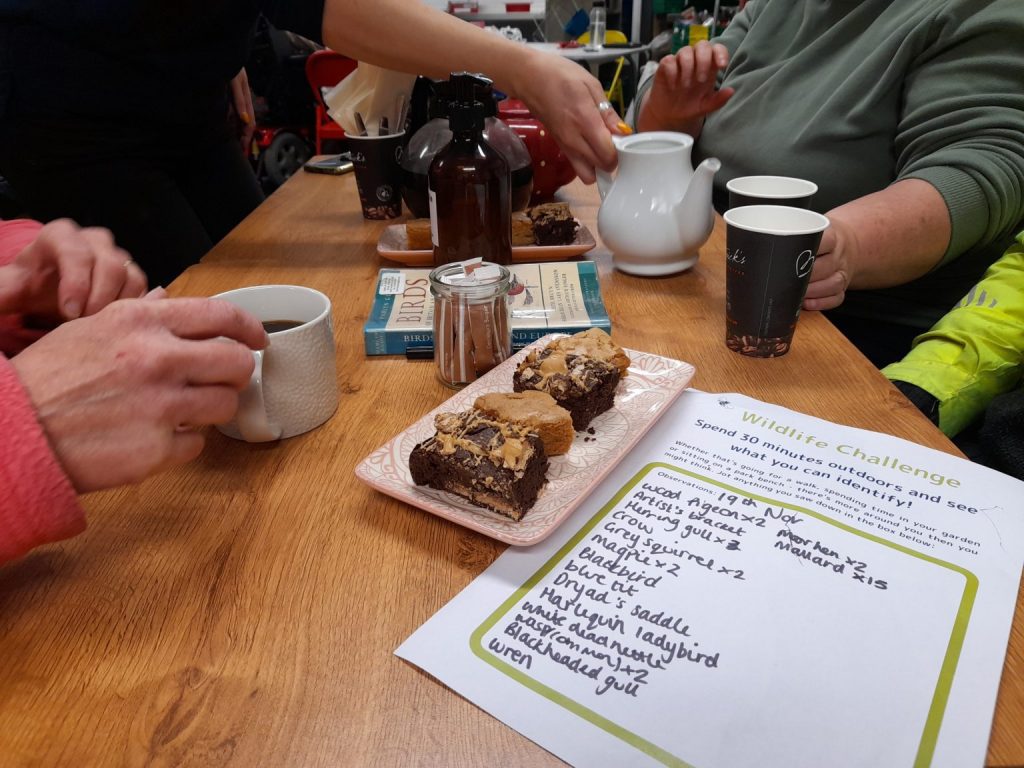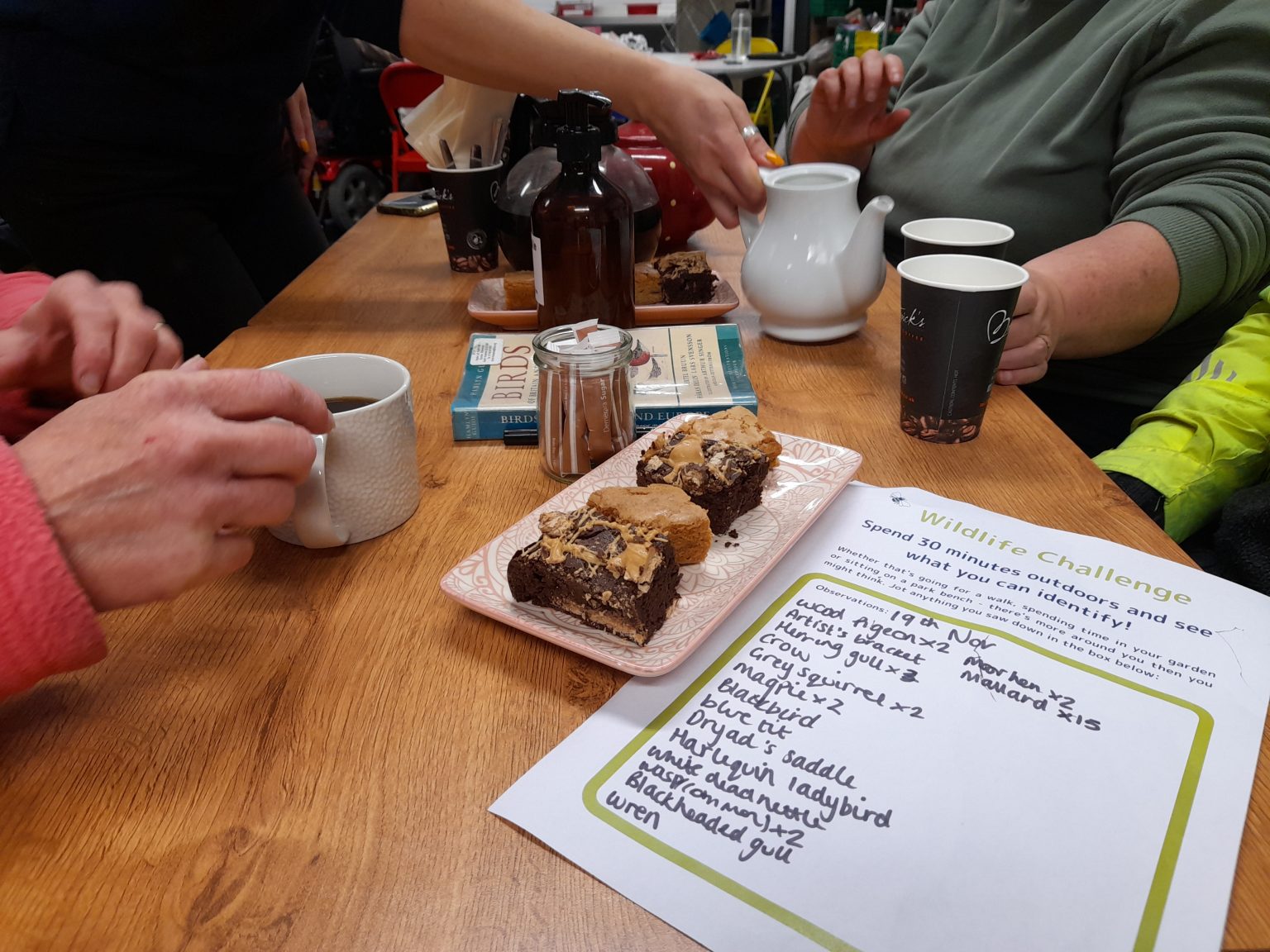 The other session is 'Young Rangers', which is aimed at young people aged 9-12 years that live in the local area and are interested in looking after the park and learning about wildlife. The young rangers have already been very busy making friends, calving pumpkins, planting bulbs, playing games and drinking hot chocolate!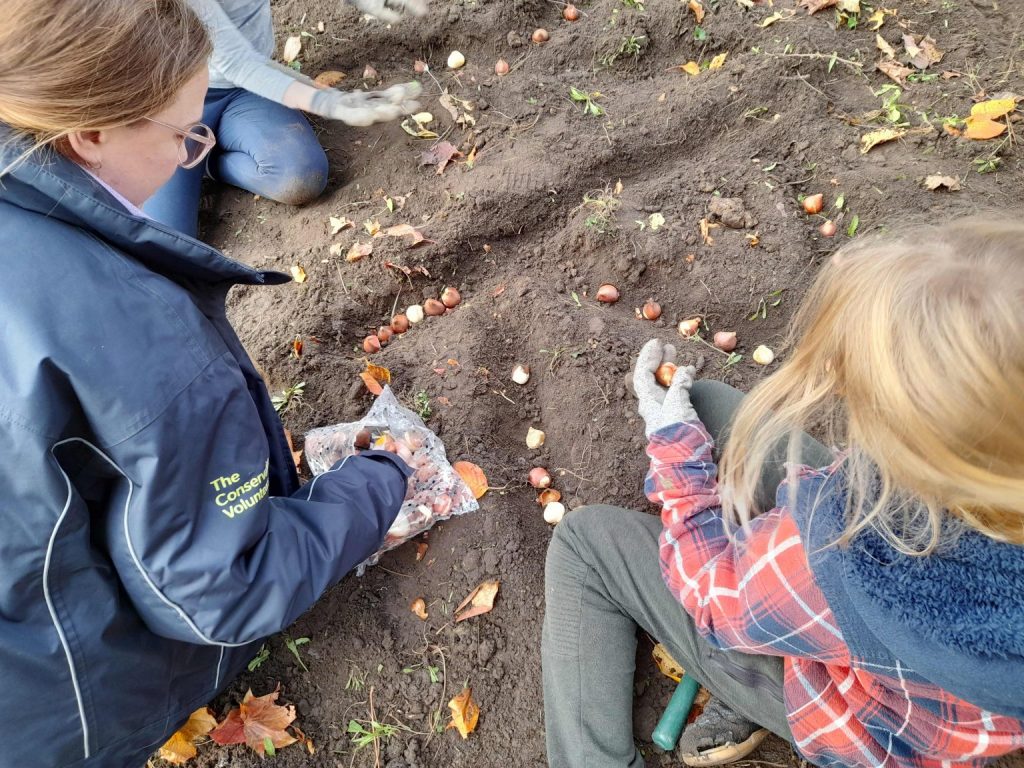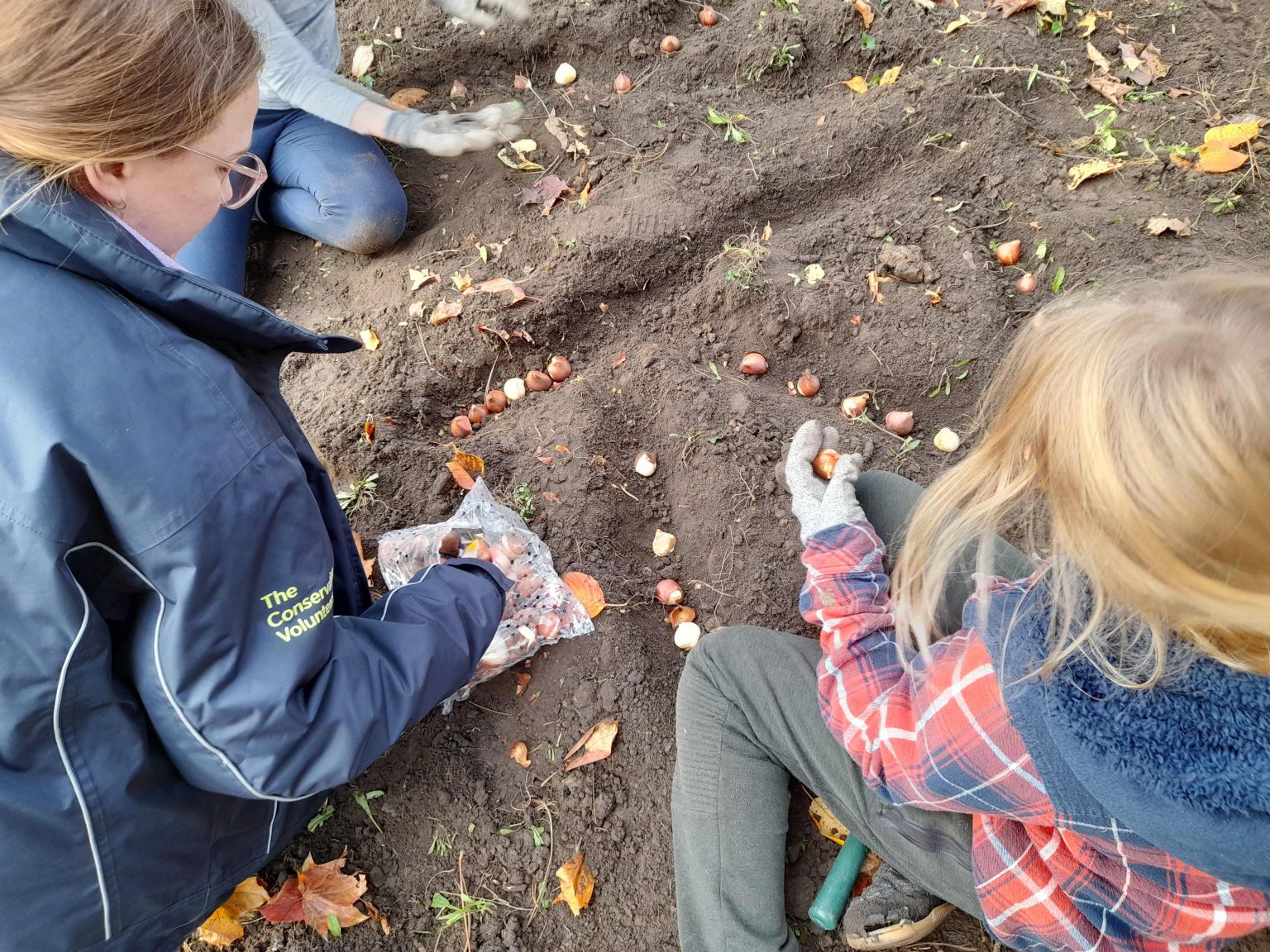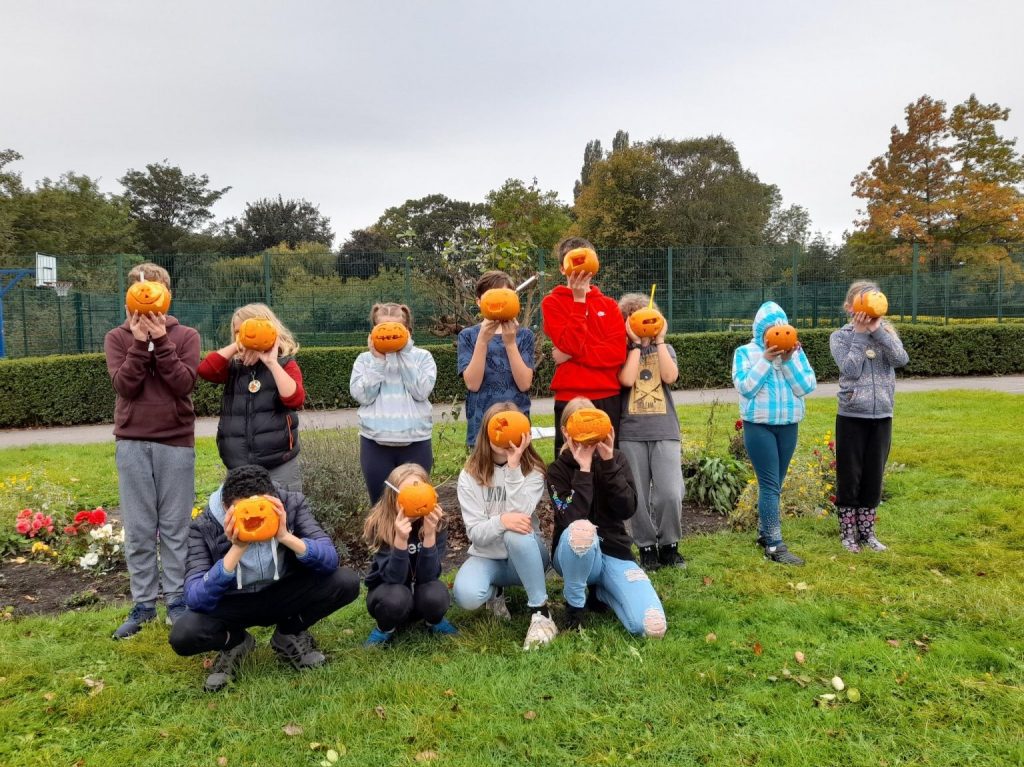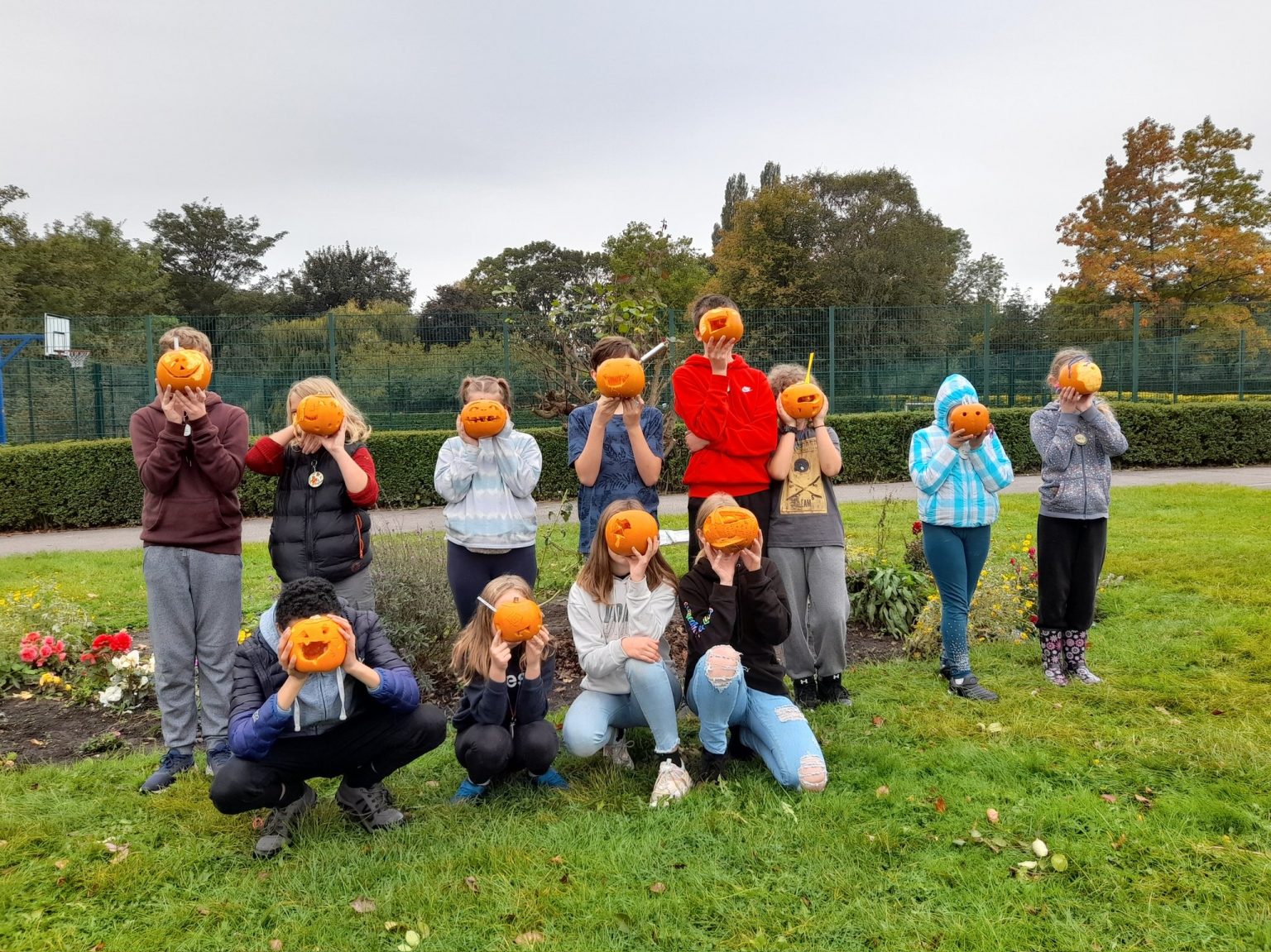 All in all, the traineeship has helped me develop skills that will benefit me in further employment. This includes planning and organising projects, leading volunteer groups, practical conservation and creating promotional material. I have now completed my master's course in Biodiversity and Conservation and am volunteering with the Species Recovery Trust for the The Tansy Beetle Action group as a Coordinator.
Coupled with the skills gained from the traineeship, I feel I now have a much wider range of knowledge and experience within conservation. I look forward to seeing what's next for my career in conservation.
---
Rebecca Kinsella, TCV Leeds
Throughout the WildSkills traineeship, I have been able to develop in so many ways. This role has given me opportunities to gain skills, knowledge and take on leadership tasks.
Reflecting on the start of the traineeship
When I began the traineeship, we were in lockdown so it wasn't possible for me to come in and meet the team at Skelton Grange. This had the potential to be really lonely and isolating. The team at Skelton didn't let that happen and I was able to meet and chat with the wider team virtually. Although that may not seem like a monumental thing, it really meant a lot to me and set the tone for the rest of the traineeship.
I have grown in so many ways because of this traineeship. At the beginning of the year, the idea of standing up in front of a large group of people and talking felt like an impossible task. Now, I do it on a daily basis and actually really love it! I think this is the way in which I have surprised myself the most, as I have always felt uneasy with public speaking. This just sums up how far I have come throughout this traineeship.
Working with – and learning from – fellow trainees
Working with the other trainees has also been a real high point. Eva, Chris and Kayley have all contributed to my traineeship in such a positive way. Doing reed planting up in Blyth in April with Kayley and Eva was great – we were able to take leadership roles despite only being 2 months into the traineeship. We had a lot of fun too!
Eva and I have also collaborated on projects such as the tree planting at Rossington Colliery and a citizen science stall at the Skelton Grange open day. We have been able to work as a really effective team! I work with Chris on a daily basis at Skelton and it has been great to learn from him (as he is the master of all outdoor games!).
Traineeship highlights and looking to the future
I think a highlight of the traineeship for me was following a project from the planning stages all the way through to the delivery and reports afterwards. In my last blog, I talked about how I'd had complete responsibility for the October Half Term Healthy Holidays at Skelton Grange. One of the things I wrote in my initial blog that I was interested in seeing how projects were planned and the 'behind-the-scenes' tasks that you don't get the opportunity to see as a volunteer. I have definitely ticked that off the list and surprised myself again with how I did!
Looking to the future, doing this traineeship has solidified for me that working with children outdoors is what I want to do. I have found introducing children, who often won't have had much access to the outdoors, to the natural environment to be such a gratifying experience. I feel that I have been set up in the best way for any future job in this sector.
---
Kate Pullen, TCV London
Looking back on the traineeship I have got to learn a lot from colleagues and others who are experts in different areas of ecology and conservation. I've also had the opportunity to work in different environments and with a range of different people.
The best thing was getting to go to different green spaces that I didn't know we had in London e.g. Lesnes Abbey Wood, it has made me want to explore more within London and further afield.
I now feel more able to weigh in on important conversations on how we can manage urban green areas and the challenges that come with it. The traineeship has also given me a sense of what aspects of the field I enjoy and would be interested in going into in future.
---
Chris Barnard, TCV Leeds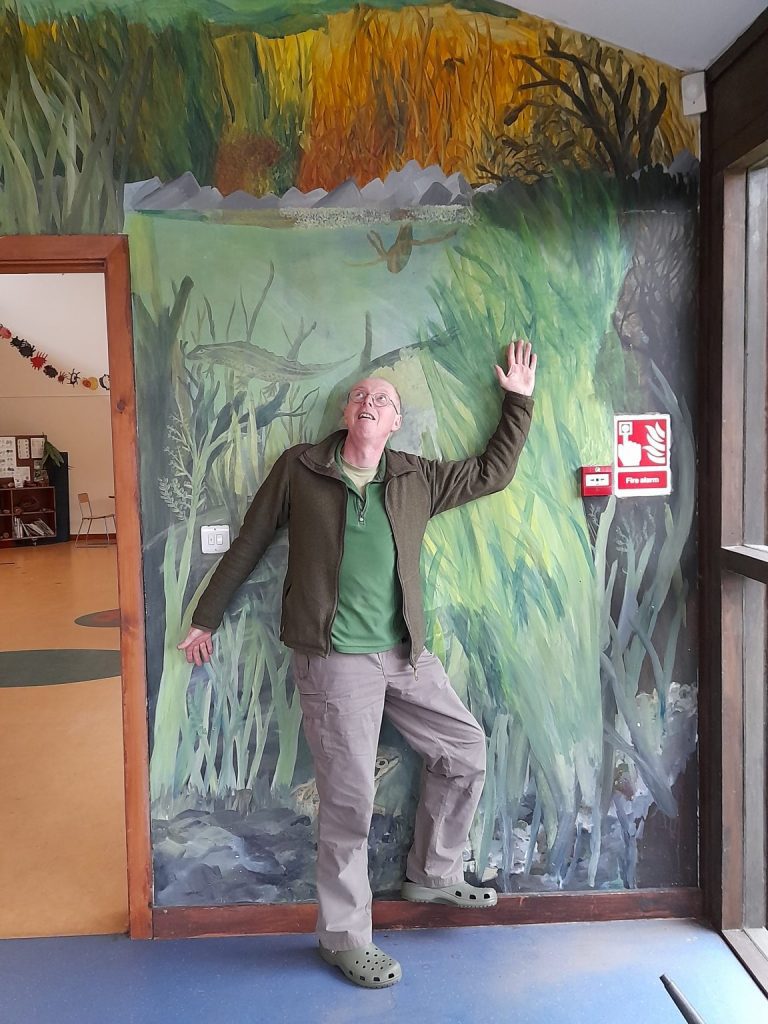 In the last five or so weeks I have continued to be busy, leading on various education days at TCV Skelton Grange. The main topics have been 'Exploring Autumn' and 'The Gruffalo' for reception children and 'Habitats' and 'The Stone Age' for the Year 3s and 4s.
I had also been asked to help check, mend and improve on the less solid exhibits for Skelton Grange's 'A Winter's Trail' (a candle-lit trail of the site which features fairy houses and dwellings for other tiny folk), which has magically absorbed all of my free time. The good news is that we are pretty much done and ready in plenty of time to put everything out for next Tuesday. It's going to run for five evenings. Here's a photo of me finding a suitable place for one of four market stalls.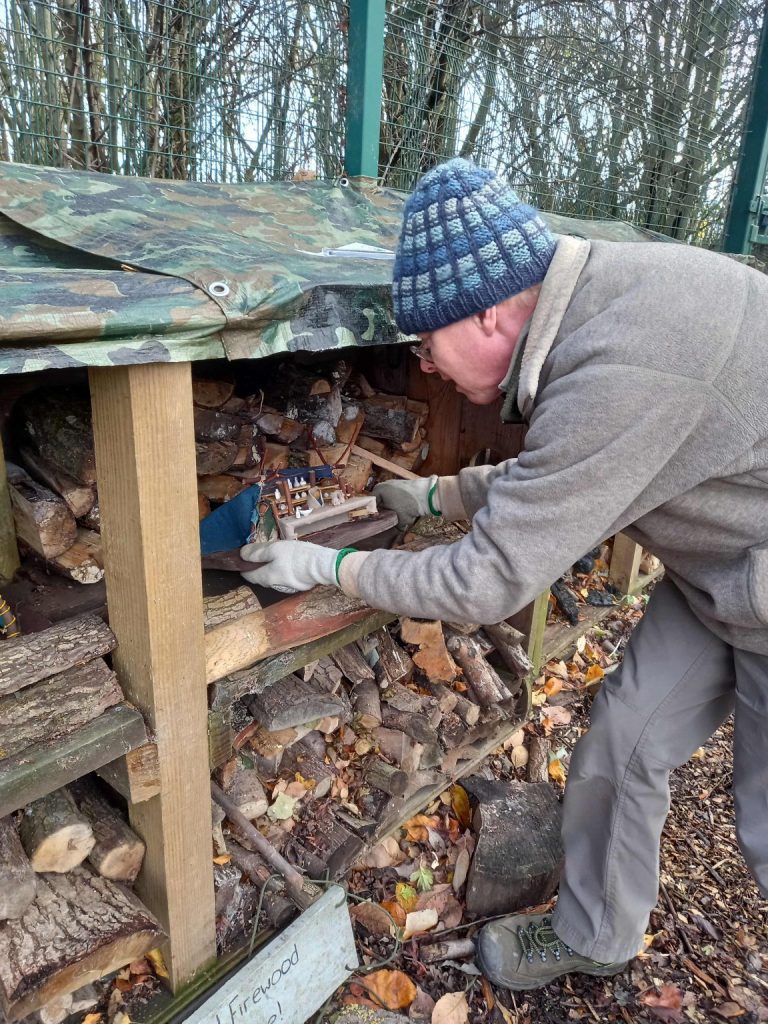 It is difficult to pinpoint lessons learned from the last six months as I've been volunteering and working sessionally at Skelton since 2011. Did I accomplish my goal of becoming more familiar with IT? Not really! However, working alongside other like minded people (volunteers, VOs and staff) has definitely been among the highlights of my experience. Planning sessions and events in collaboration with others has been productive and fun.
I've really enjoyed teaching and leading children outside, particularly on Wild Play, Survival and Pirate days (and pretty much any other day in which we dress up in silly costumes). I also enjoyed the challenge of organising my Zombie Apocalypse Halloween event and running staff games evenings.
Thanks to everyone at Skelton for making my time here a pleasure.
---
Thanks goes to players of People's Postcode Lottery for your support. To read previous installments of the WildSkills blog and the impact funding has had, click here.